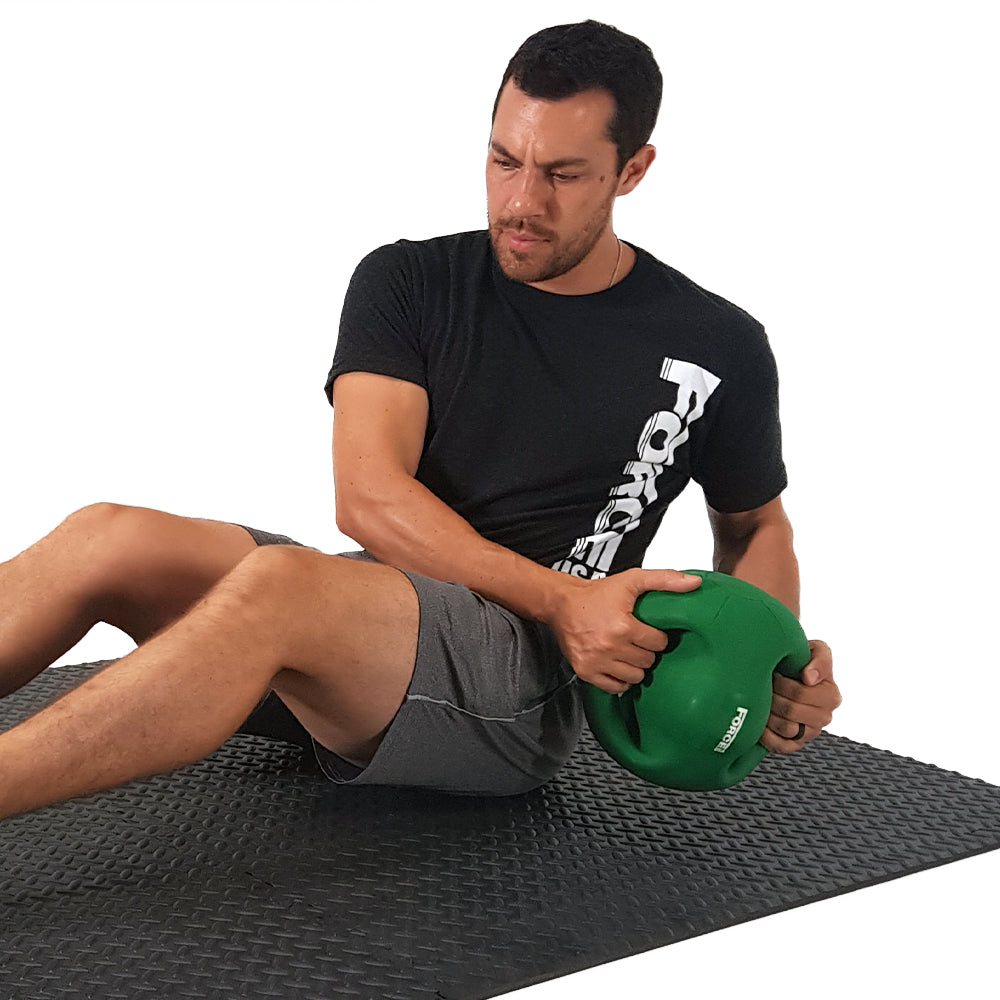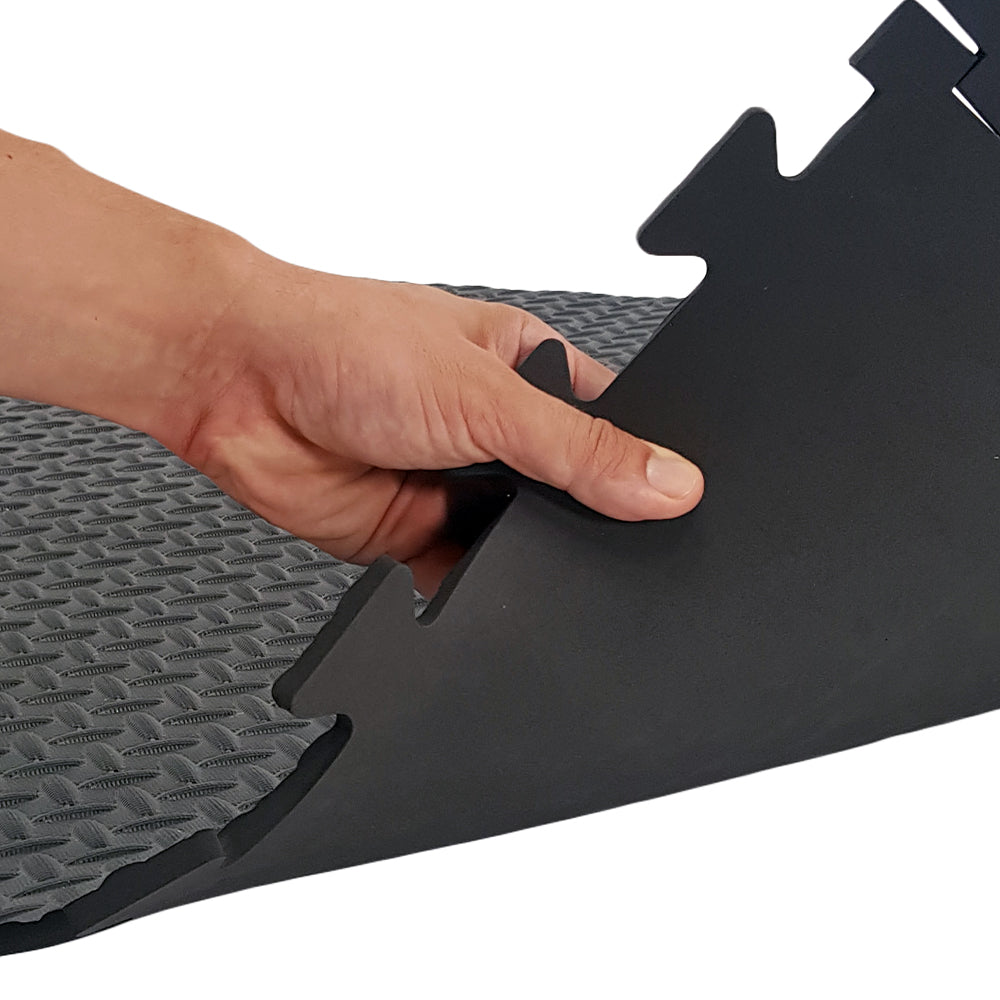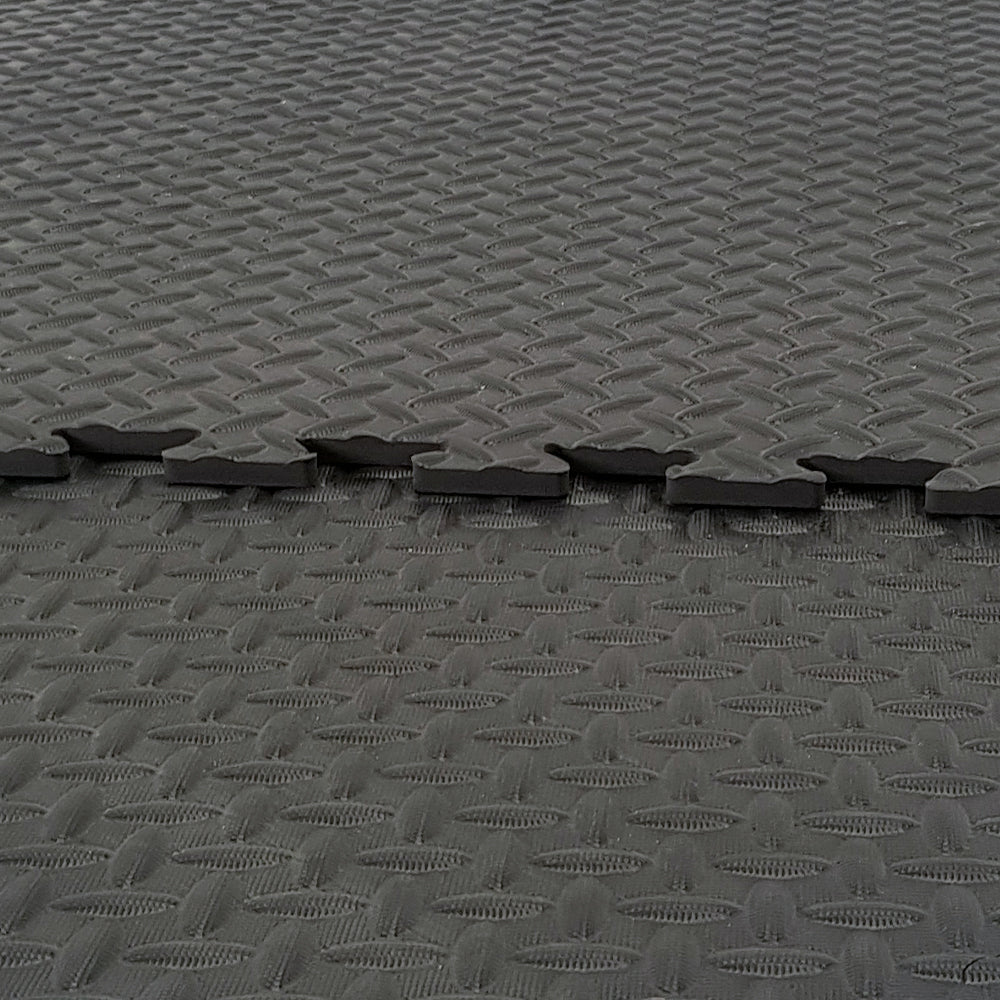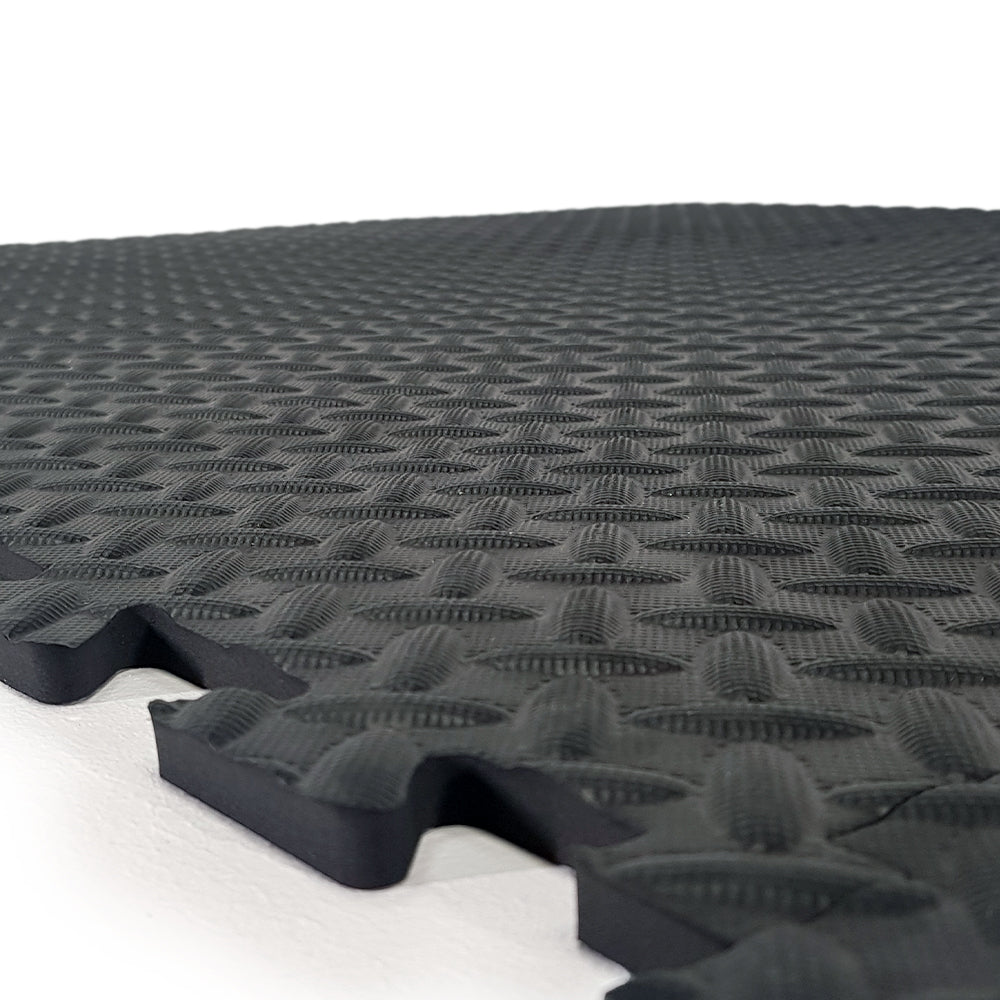 EVA Jigsaw Flooring Tiles - 1m x 1m x 10mm
Increase the safety, grip, and overall aesthetics in your home or garage gym with the VersaFit® EVA Flooring Tiles. With an interlocking jigsaw border, the design ensures the tiles won't move once installed. The soft yet resilient high-grade foam padding is easy to clean, anti-slip, and shock absorbent. The diamond plate textured surface on the top side assists anti-fatigue when used in workshops and garages.
---
Key Features
DURABLE CONSTRUCTION

VersaFit® Flooring is extremely durable and low maintenance, designed to be aesthetically pleasing and heavy-duty to remain blemish-free with protection against cracking or breaking. The resilient yet yielding construction of VersaFit® Economy Rubber makes it the perfect solution for your home gym flooring needs.

SLIP-RESISTANT

However you're working out, maintaining your balance and staying grounded is a must - especially when holding heavyweights in your hands. VersaFit® rubber flooring provides excellent performance in slip resistance, providing extra grip due to the inherently high coefficient of friction. This makes them an ideal flooring material for various settings such as gyms, fitness centres, physiotherapy centres, daycare centres, and indoor playgrounds for kids, homes, community centres and more.

EASY MAINTENANCE

VersaFit® flooring tiles are effortless to maintain. Surfaces can simply be swept with a broom or vacuumed. Most liquids will not stain or damage the surface, however, if a substance is spilled, then a mop and warm water (with mild detergent) may be used, and the tiles dried with towels afterwards.

SUPREME CUSHIONING

The natural bounce in the foam material of VersaFit® EvaFit Tiles offers a cushioning surface, reducing the impact on your bones, joints and muscles. VersaFit® gym tiles also serve as a great barrier between your fitness equipment and the ground, preventing damage, scuffs or dents to both your gym gear and your floor.
Specifications
Usage: Domestic
Not recommended for outdoor use
Interlocking Jigsaw Design
Dimensions: 1m x 1m x 10mm
Colours: Black with diamond plate textured surface
SIMILAR AVAILABLE PRODUCTS
Perfect size to protect flooring and comfortable
VersaFit Flooring EVA Jigsaw Flooring Tiles - 1m x 1m x 10mm
Hi Dorothea Yung,
We really appreciate you taking the time to share your rating with us. We look forward to seeing you again soon.
GAF Team
Good stuff
Good product very happy with the buy
VersaFit Flooring EVA Jigsaw Flooring Tiles
Perfect size and thickness! Exactly what I wanted! Would definitely buy these again.