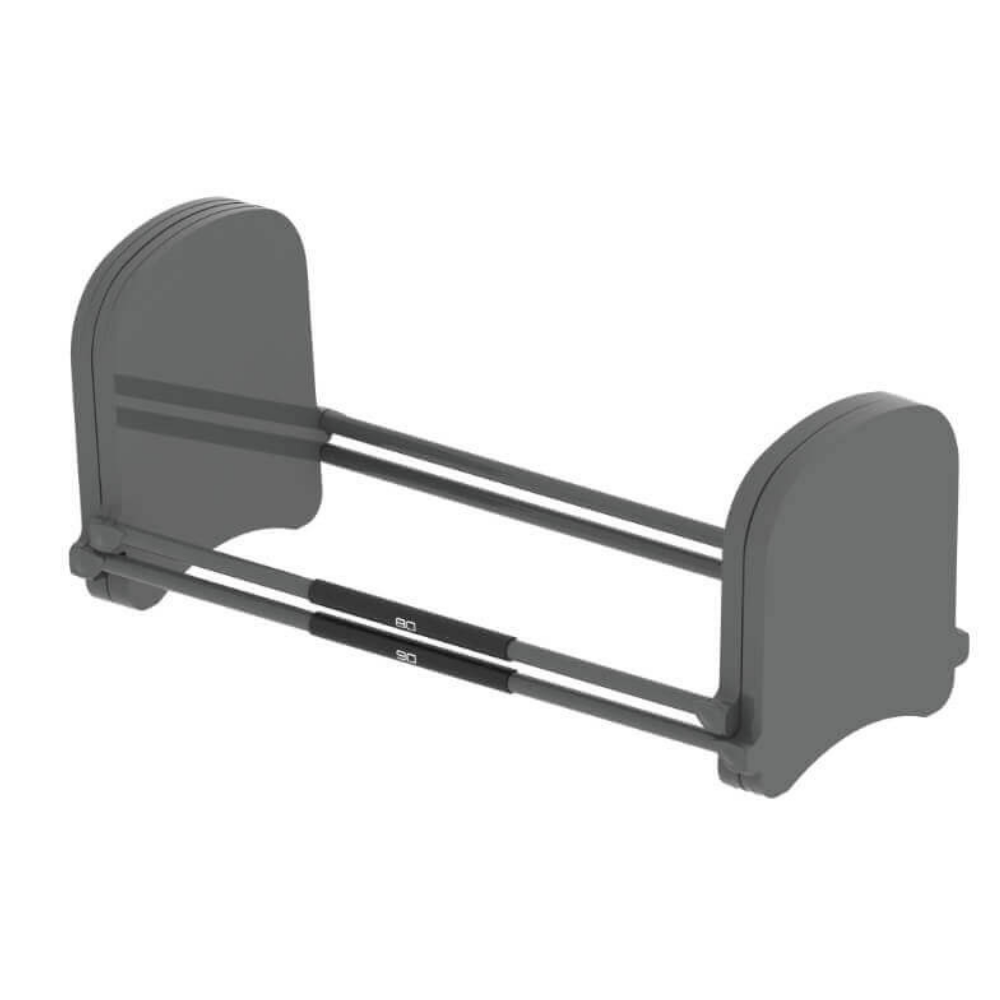 Sport EXP Stage 3 Kit
PowerBlocks are the easiest adjustable dumbbells to expand, so as your strength grows, they can too. Designed for a versatile workout, the PowerBlock EXP Stage 3 Kit pairs with the EXP adjustable dumbbells. This kit lets you expand the PowerBlock EXP 70 set from 32kgs (70lbs) to 40.8kgs (90lbs).
---
Key Features
Versatile Workouts

Expands PowerBlock EXP 70 Set from

32kgs (70lbs) to 40.8kgs (90lbs)

per hand
Adds 6 additional increments to

32kgs (70lbs) per

set
One set replaces 28 pairs of dumbbells
Specifications
Usage: Domestic
Dimensions: 45cm L x 16.5cm W x 16.5cm H
Weight: 18.14kg
1 Box: 52.07x22.86x22.86cm, 4x weight inserts
Total Weight: 19kg
SIMILAR AVAILABLE PRODUCTS
PowerBlock Sport EXP Stage 3 Kit
Saves space, Great Quality. Very happy with purchase.
Hi RG,
Thanks for your positive review here, we appreciate your time and support and we hope to continue supporting your fitness goals!
Happy workouts!
GAF Team
Great Add On
Purchased this with the Stage 1 and Stage 2 kit. Very easy to swap out weight in 10lb increments. Just what I needed. Very comfortable to hold. Would definetly recommend using a stand with this as it makes grabbing and replacing the dumbells ergonomic.