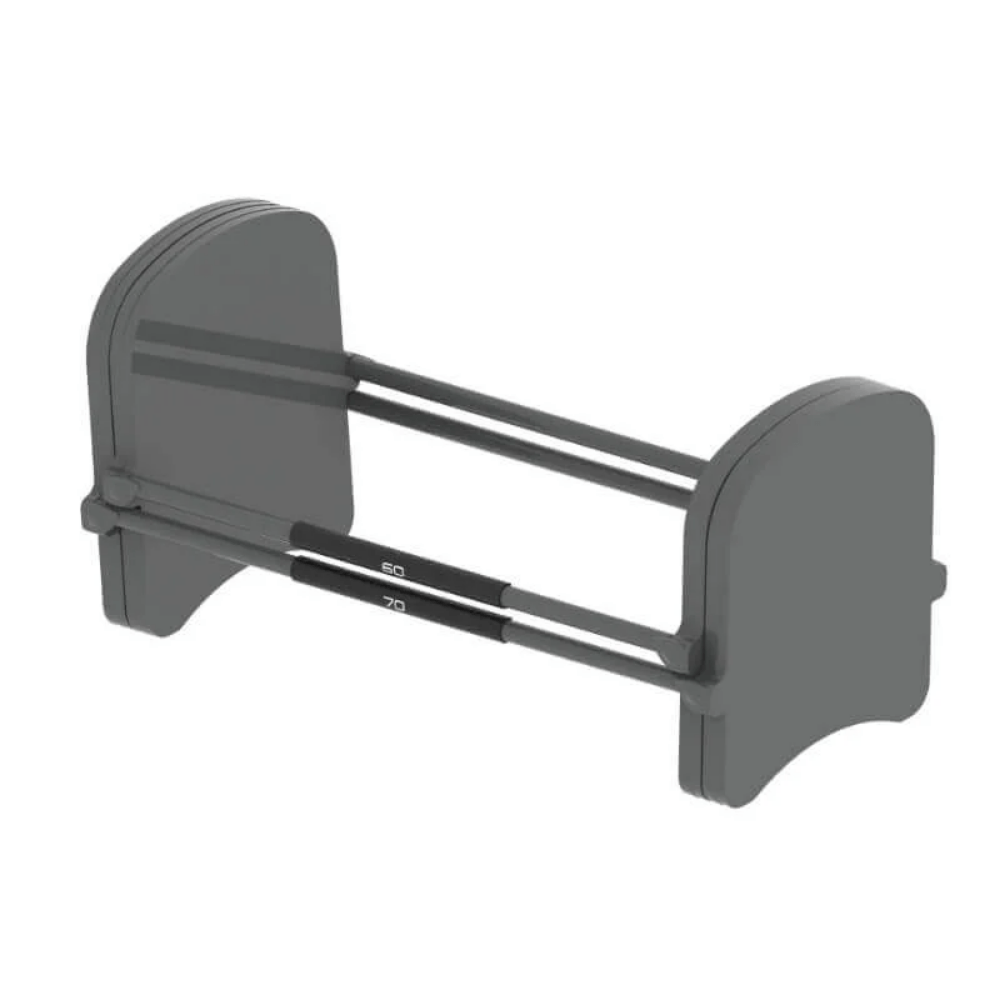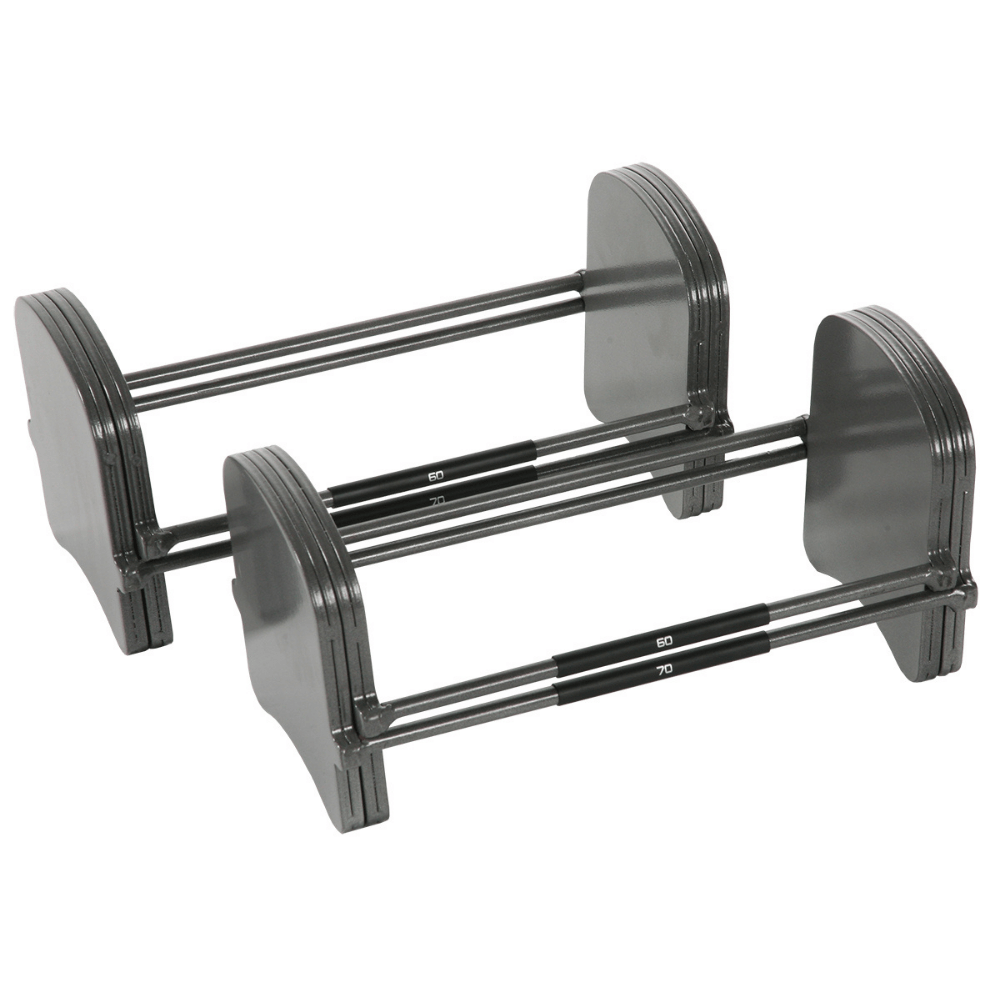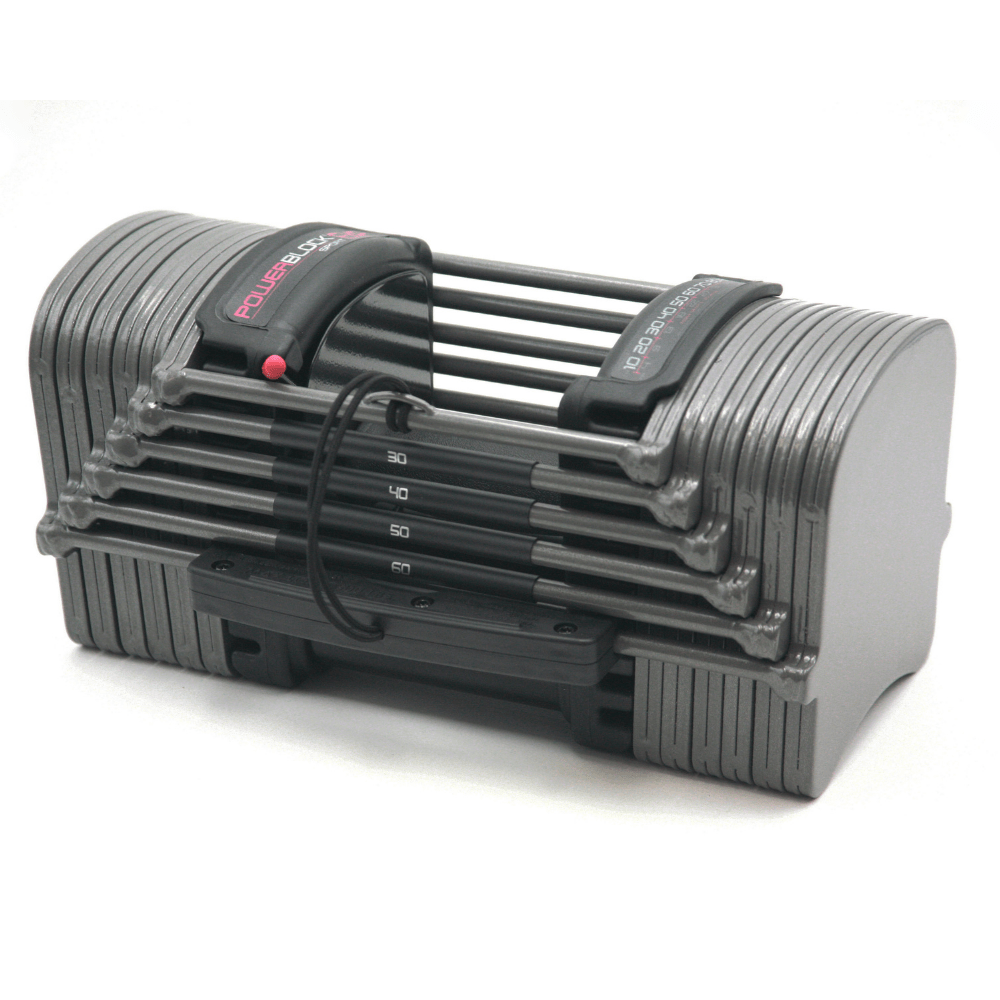 Sport EXP Stage 2 Kit
PowerBlocks are the easiest adjustable dumbbells to expand, so as your strength grows, they can too. Designed for a versatile workout, the PowerBlock EXP Stage 2 Kit pairs with the EXP Adjustable Dumbbells. The Stage 2 Kit will let you expand the PowerBlock EXP 70 set and take a 22.5kg (50lbs) set up to 32kgs.
---
Specifications
Usage: Domestic
27kgs (60lbs) and 31kgs (70lbs) increments
45 L x 16.51 W x 16.51 H cm
Total Weight: 19kg

1 Box: 47x 24 x 24cm, 4 x weight inserts
PowerBlock Sport EXP Stage 2 Kit
Saves space, Great quality. Very happy with purchase.
Hi RG,
Thank you for taking the time to leave a review for the PowerBlock EXP Stage 2 kit! We're glad you are happy with your purchase and if there's anything we can do to help, please let us know and we'll be delighted to help.
Happy training!
GAF Team
Well worth the upgrade
I have the stage 2 and 3 kits and they have made my workouts so much faster and more productive. My old spin locks are gathering dust and I will probably sell them now
Hi Adam,
Fantastic to hear! We are so glad that our kits have made your workouts so much more effective and enjoyable. We would love to know what you think of the other features of the kits as well.
Happy Training!
GAF Team
An upgrade worth getting
Not much to it, this adds the extra weight to your powerblock dumbbell. Works great, allows for the additional weight with a quick adjustment and working with the sales team whilst it was coming back into stock was easy and helpful. Happy with my purchase
Hi Anthony,
Awesome to hear that you are enjoying the expandables and getting good use out of them! Thank you for the review.
Kind regards,
GAF Team
Great Add On
Purchased this with the Stage 1 and Stage 3 kit. Very easy to swap out weight in 10lb increments. Just what I needed. Very comfortable to hold. Would definetly recommend using a stand with this as it makes grabbing and replacing the dumbells ergonomic.