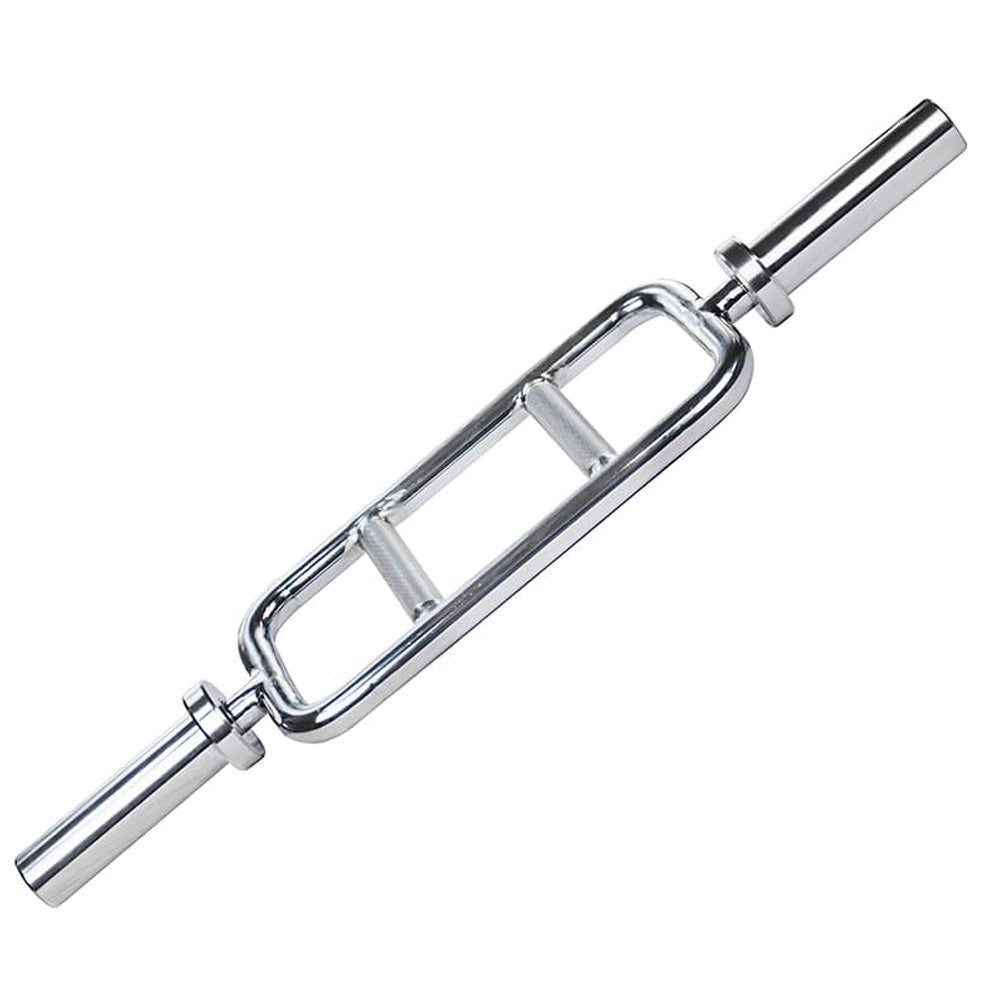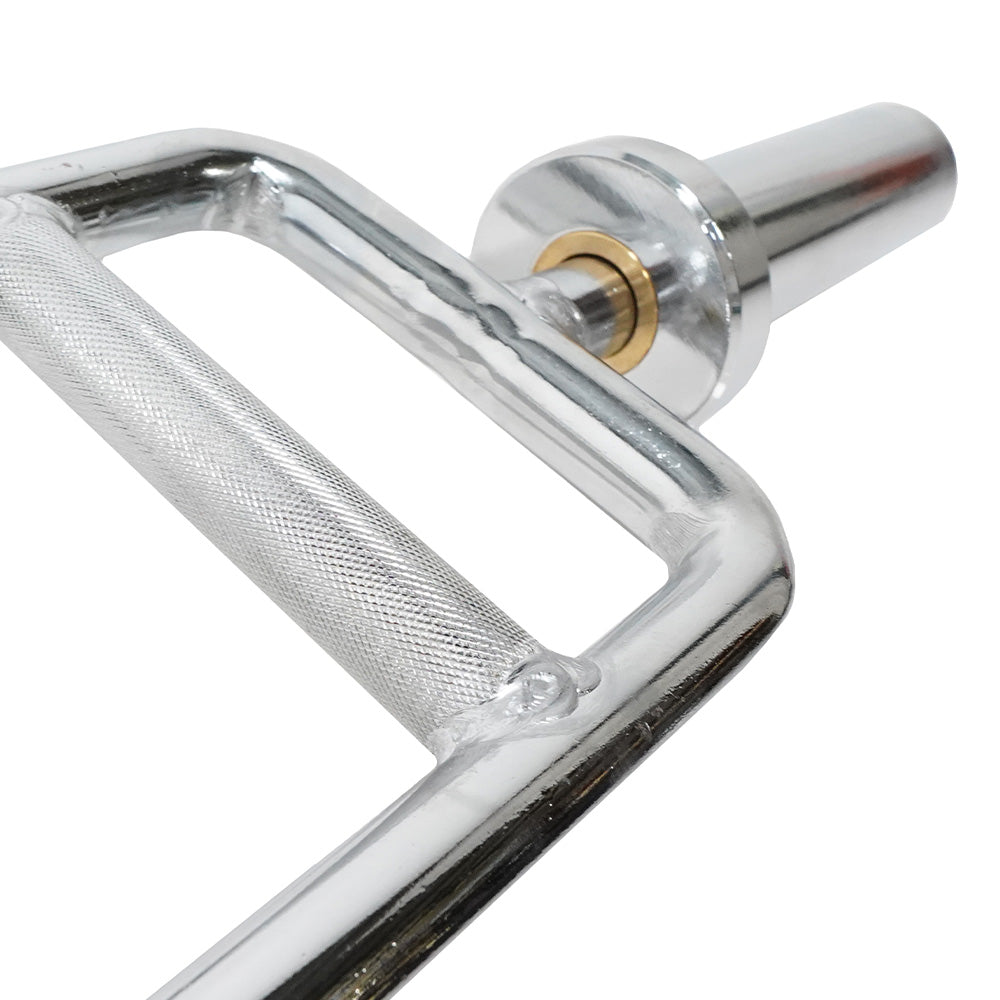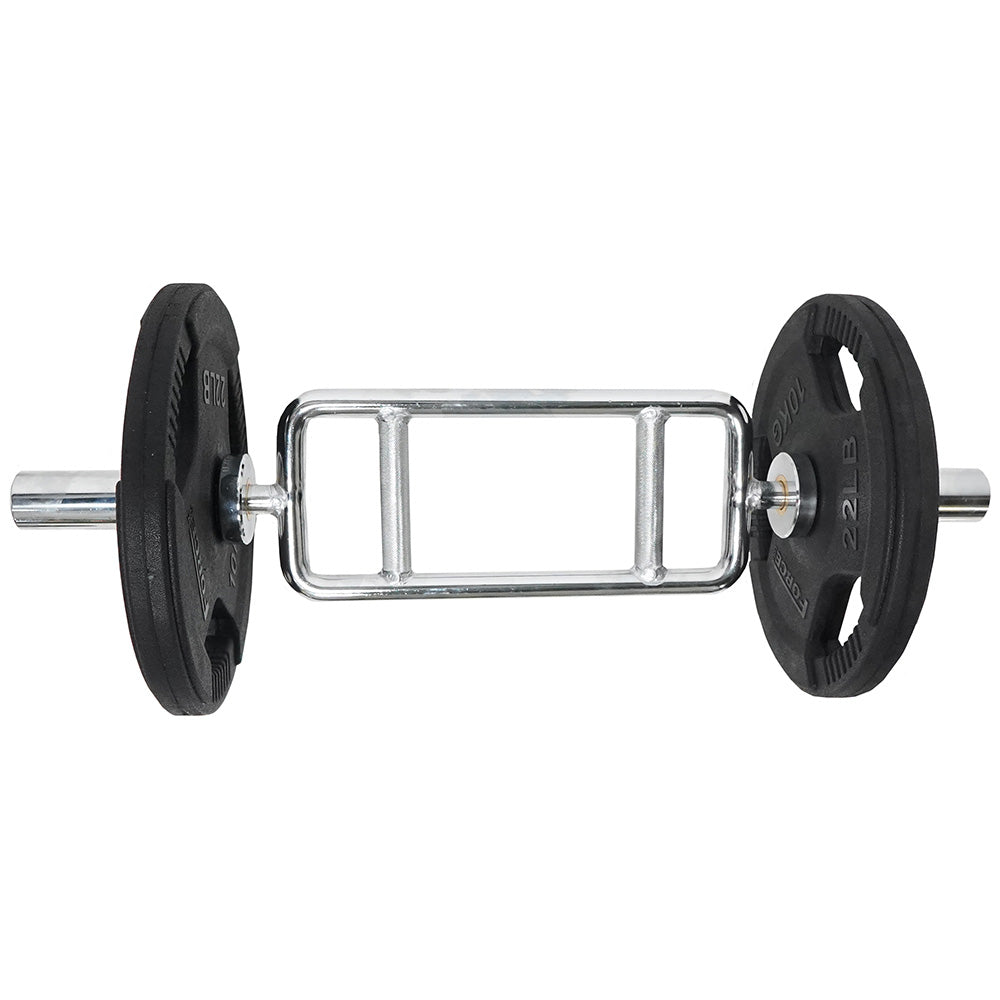 Olympic Tricep Barbell
Every home or studio set-up needs Force USA's Olympic Tricep Barbell to complete their upper body weightlifting and strength training. Made with one-piece forged steel construction and delivering a super snug fit in the hand, you can perform your favourite hammer curls, tricep extensions and many other shoulder and back exercises. Like all Force USA gym equipment, your Olympic Tricep Barbell is engineered to perfection and made to last. Also comes with a bonus pair of screw collars.
CUSTOMERS ALSO BOUGHT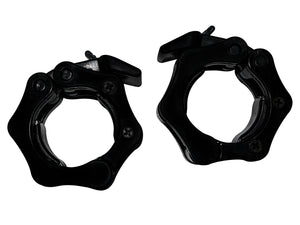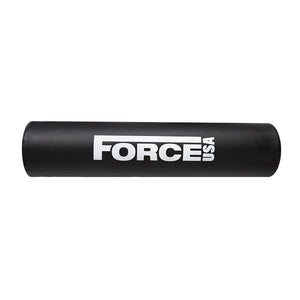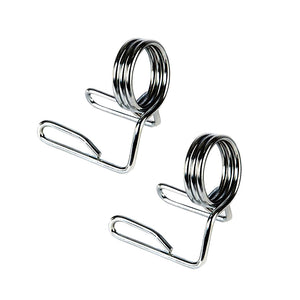 Olympic Quick Lock Collars allow swift and easy attachment and removal from the bar. Flick the latch and release with one hand while removing or adding plates with the other.
---
Key Features
SUPERIOR ENGINEERING AND PERFORMANCE

Build the perfect physique and reach your strength goals with Force USA's Olympic Tricep Barbell.

Massive 225kg/496lbs weight rating for the heaviest arm day
Commercial grade knurling increases grip while reducing hand burn
Heavy-duty steel and chrome coating will last for years to come
Versatile barbell to effectively target arms, shoulders, back and core
Comes with a bonus pair of Screw Collars (Spring collars available separately)
Rigorously tested by athletes and weightlifters to guarantee performance

 
Specifications
Usage: Domestic
Bar Weight: 11.4kg
Includes Collars: Yes
Length: 86cm
Main Usage: Olympic
Shaft Coating: Chrome
Shaft Length: 48cm
Sleeve Diameter: 50mm
Loadable Sleeve Length: 17cm
Max Weight: 225kg
Shaft Diameter: 27.7mm
Shaft Material: Q235 Steel
Sleeve Material: Cast Iron
Warranty: Lifetime Structural Warranty
Additional Information
estimated assembly time:
1 min
loadable sleeve length:
17cm
shaft material:
Q235 Steel
sleeve material:
Cast Iron
SIMILAR AVAILABLE PRODUCTS
olympic-barbells
Force USA tricep bar
Great solid well designed bar. Delivery was prompt. Great service
Force USA Olympic Tricep Barbell
Hi Racheal,
We appreciate you taking the time to share your rating with us.
We look forward to seeing you again soon.
GAF TEAM
Love it
Works well solid strong build only issue took a year to receive
Hi Daniel,
We appreciate you taking the time to share your rating with us.
We look forward to seeing you again soon.
GAF TEAM
Triceps curl bar
The equipment is excellent
My issue is I ordered and paid last November 2021
After much concern and waiting it arrived in March 2022
Not good enough sorry
Great Value
Solid, professional equipment would be at home in any professional gym.