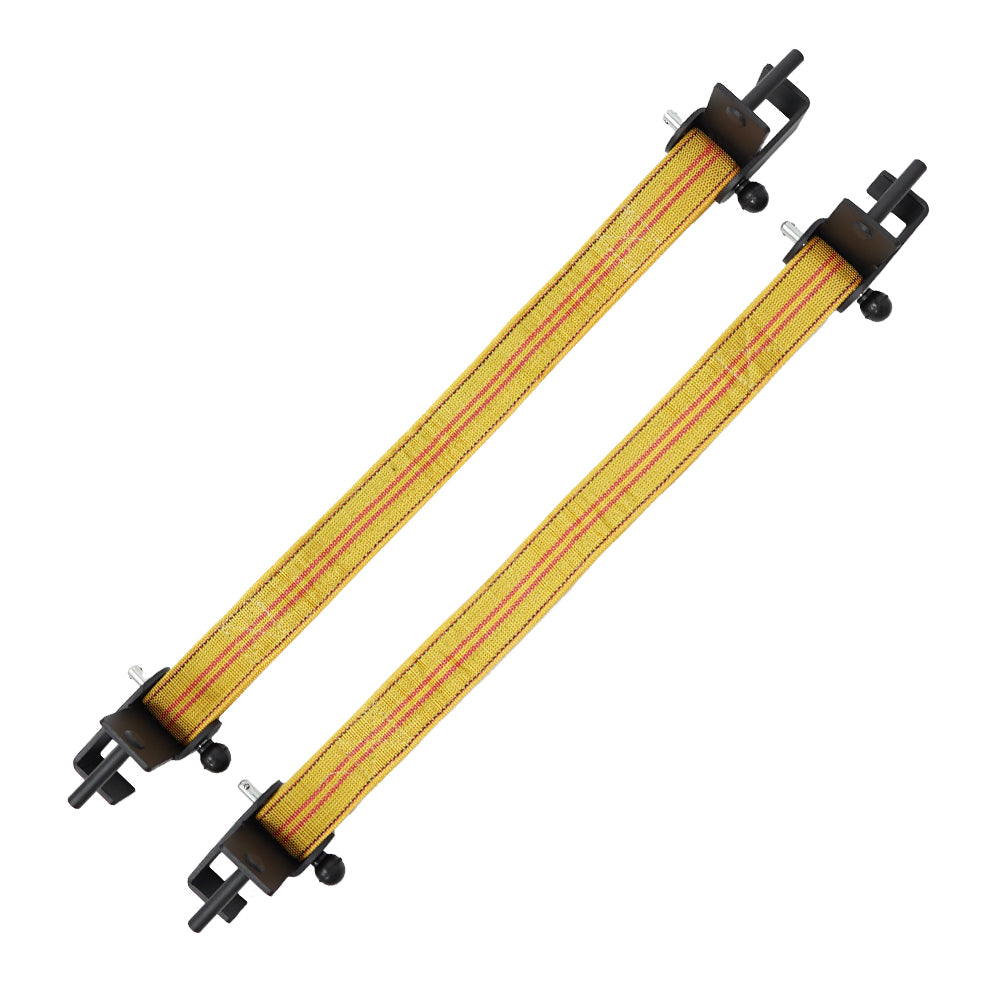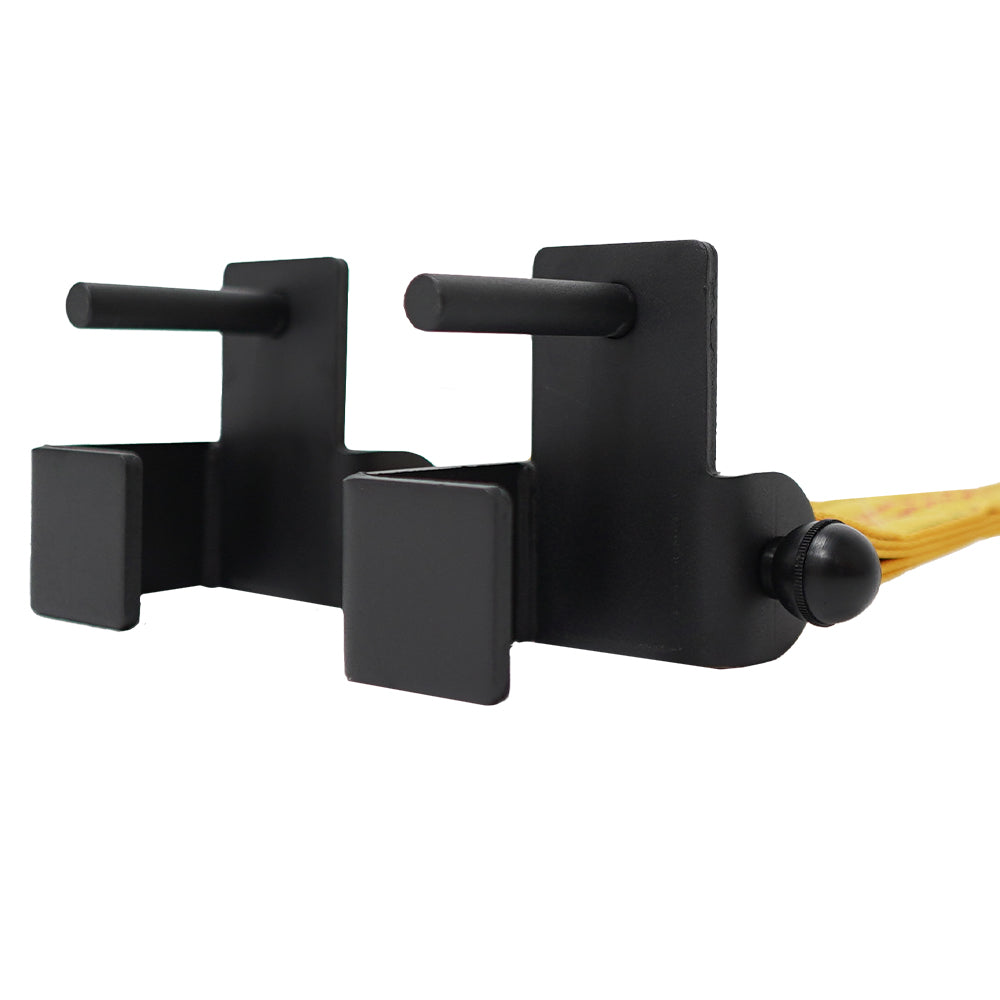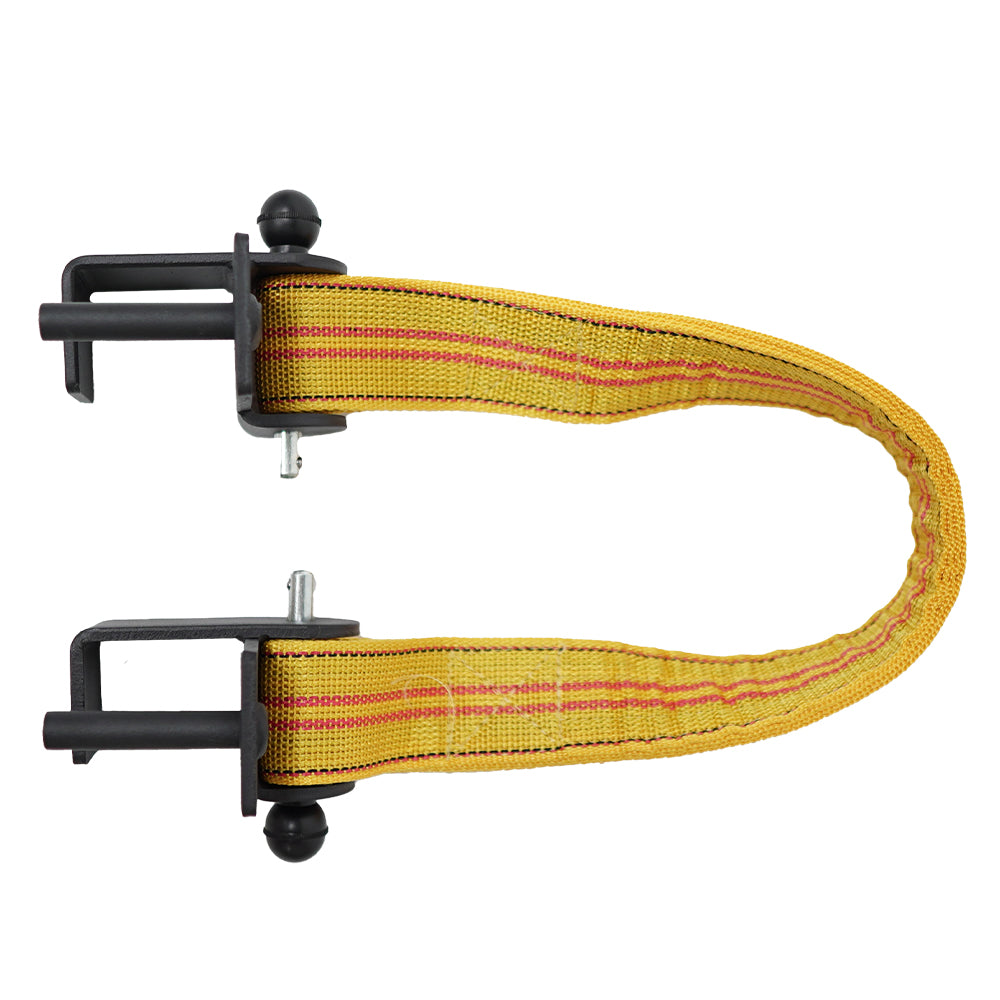 MyRack Safety Option 4
The Force USA® MyRack Option 4 Safety Slings offer a simple and reliable solution for protecting your body and equipment during lifts. As an advantage over some pin and pipe or flip-down safety systems, you can mount the ends of each strap hanger at different heights. This gives athletes the option of positioning the strap so that the barbell will roll safely away from them on a drop.
---
Key Features
SOFT, STRONG AND SAFE

If you're going to be setting a heavy bar down on the safeties multiple times per set, you're going to want something that won't scratch your bar, has minimal noise and will cut down on the rattling of the bar and rack. Introducing the Force USA® MyRack Safety Slings. Using a magnetised pin and post system, these safety slings are quick and easy to adjust between sets. The wide, soft and flexible straps, constructed using strong and durable nylon fabric, means that you won't dent the bar or scratch its knurling from dropping it on the straps.

We recommend use in combination with box tube safeties for ultimate safety. Attachment is compatible with the Force USA® MyRack and MyRack SpaceSaver ONLY
Specifications
Usage: Light Commercial
Sold as a pair
Weight Rating: 450kg/1000lbs
Strap Dimensions: 77cm x 7cm x 0.5cm
Hole Diameter: 15 mm
SIMILAR AVAILABLE PRODUCTS
rig-and-rack-attachments
Safety slings.
Works well, good quality.
Hi Nicholas,
Thank you for your positive feedback, we appreciate your time writing this and we look forward to seeing you again soon should you need more trusty gym equipment!
Happy training!
GAF Team
Home Gym use
Currently using with folding rack.
Bit flimsy would be great for better bracing.
Hi A.D,
Thank you for sharing your experience with the MyRack Safety Option 4. We appreciate your feedback and suggestions regarding the bracing of the rack. We will definitely take your comments into consideration for future improvements. If you have any further concerns or questions, please let us know.
Happy exercising!
GAF Team
Needs rubber bumpers
Could really do with some rubber/nylon to stop the metal on metal contact
Good enough
Would have liked to see more bracing or something that locks the actual brace onto the posts as they do slide outwards on their own as they all face the same way. The pins i would have liked to see a safety pin on the otherside as they can be easily slide out. Even a little thicker pin would be reasuring and the strap have more slack but over all should do the job in an unfortunate event.
Myrack Sling Safeties
Bought these to go with myrack, but found out that these are older version of the safety strap.
New one seems to have another safety pin to further lock into the front and rear of the rack uprights.
Hi Frank,
Thank you for the feedback.
These are the latest version of the safety option 4 but if something seems to be incorrect please reach out to the customer service team at info@gymandfitness.com.au
Kind regards,
GAF Team