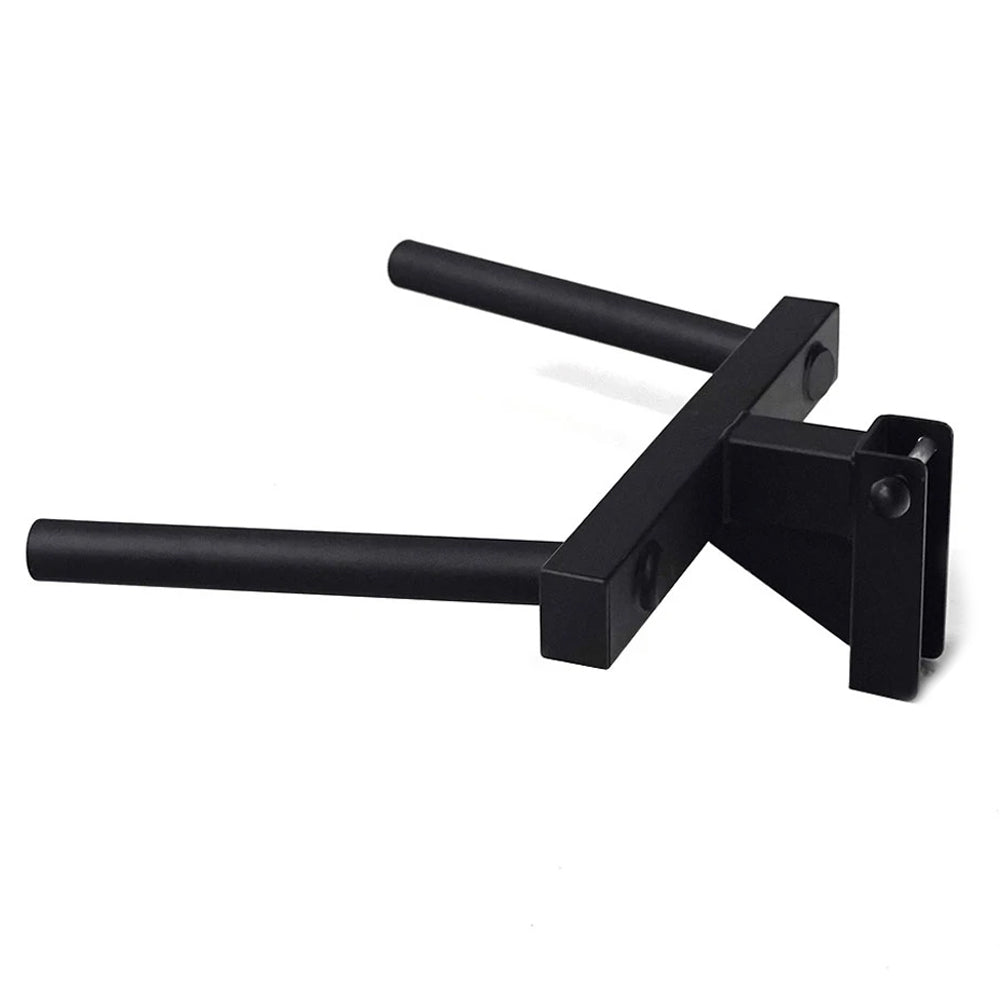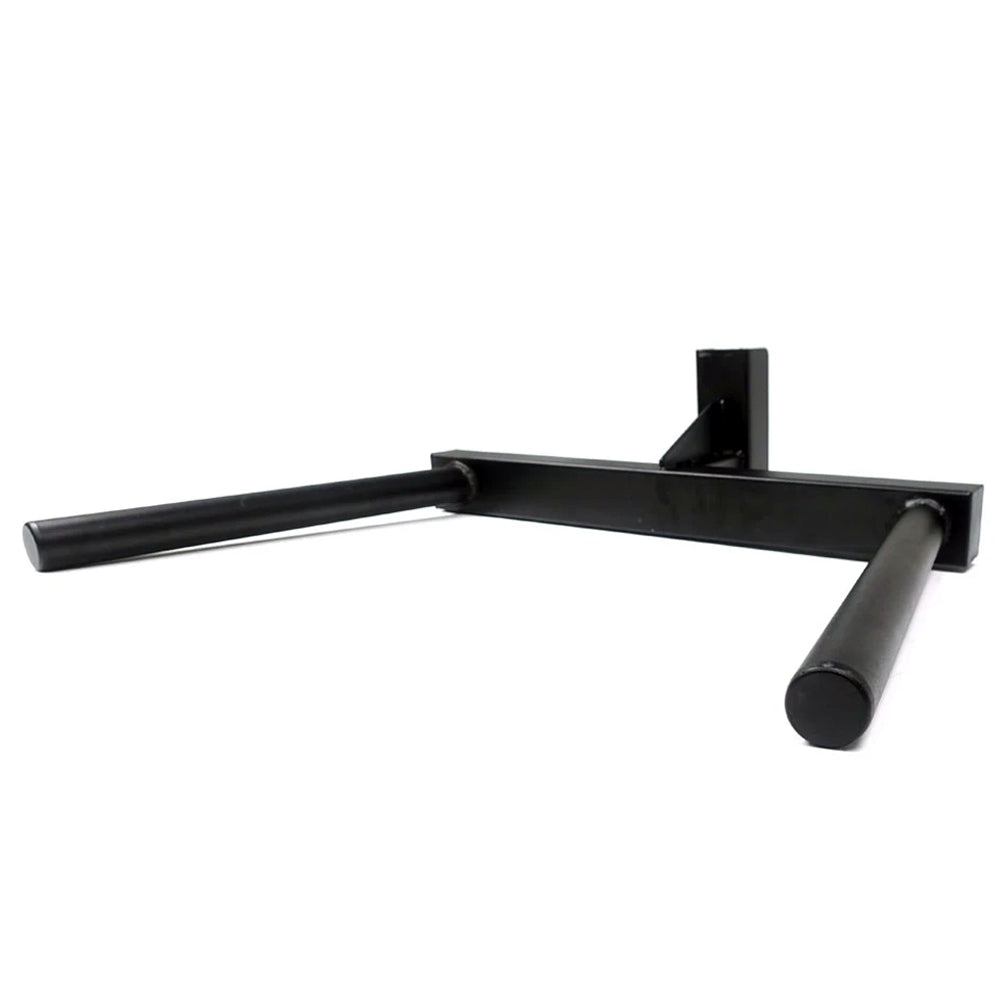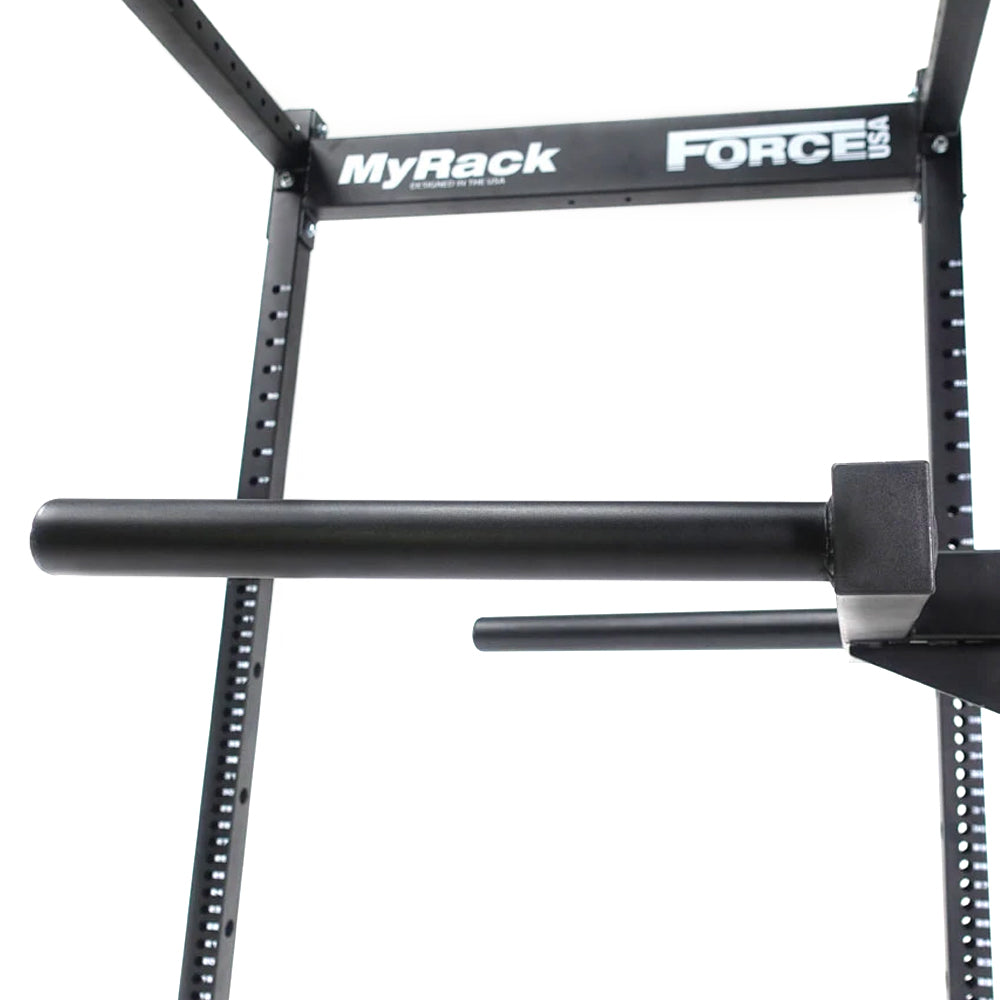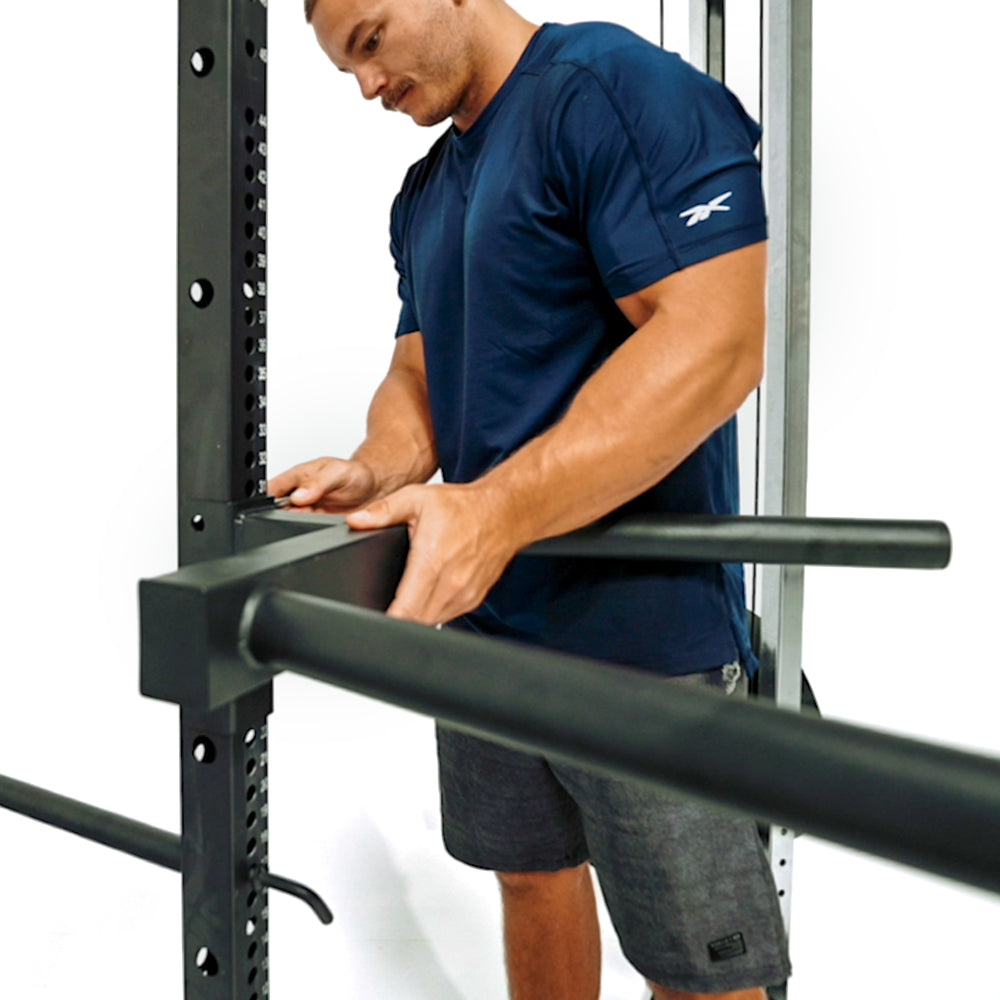 MyRack Dip Handle Attachment
The Force USA® MyRack Dip Station attachment helps build bigger and stronger triceps while targeting the chest, shoulders, and back. The convenient V-handle design allows varying grip widths, ranging from narrow to wide, so you can isolate specific muscles and maximise each session. The Force USA® MyRack Dip Station offers superior stability, heavy-duty construction and quick and easy adjustments.
---
Key Features
DIP INTO VARIETY

Attach anywhere on the uprights and adjust the height of the dip station to suit you perfectly. With one fixing point, it's simple and easy to attach and detach the station. The tapered handles are 4.4cm in diameter, allowing for a comfortable grip for both wide and narrow dips.

The handle width tapers from 73cm at the opening to 56.5 at the front end, measured centre to centre on the handle.
Attachment is compatible with the Force USA® MyRack and MyRack SpaceSaver ONLY

Specifications
Usage: Light Commercial
Weight Rating: 400kg/880lbs (static tested)
Pin Diameter: 15mm
Upright Size: 60mm
SIMILAR AVAILABLE PRODUCTS
rig-and-rack-attachments
Solid
No complaints. Works well with base unit and solidly built
Hi Anthony,
Thank you for your kind feedback. At GAF, we value your feedbacks and will always look to provide you satisfacting equipment. Thanks again for choosing GAF :)
Happy training!
GAF Team
Hi Sahn,
Thank you for your feedback! We're pleased to hear you are happy with your dip attachment and if you ever need assistance, please feel free to get in touch, we're happy to help!
Happy training!
GAF Team
Came as advertised
Works perfectly. Nice and sturdy
Hi Tim,
Thank you for taking the time to share your experience with the MyRack Dip Handle Attachment. We are thrilled to hear that it came as advertised and is working perfectly for you. We take pride in providing high-quality products that our customers can rely on, and we're glad to have met your expectations. If you have any further questions or concerns, please don't hesitate to reach out. Thank you for choosing GAF for your fitness needs!
Happy exercising!
GAF Team
My rack dip attachment for G3
I purchased this my rack dip attachment for my Force G3 gym. Although slightly different frame sizes it works really well. I'm happy with this attachment on my G3.
Hi Greg,
Thank you for sharing your thoughts for the MyRack Dip Attachment, glad to know you are happy with your purchase :)
We hope to see you again soon.
GAF Team
Force USA MyRack Dip Handle Attachment
Easy to use and feels very sturdy.