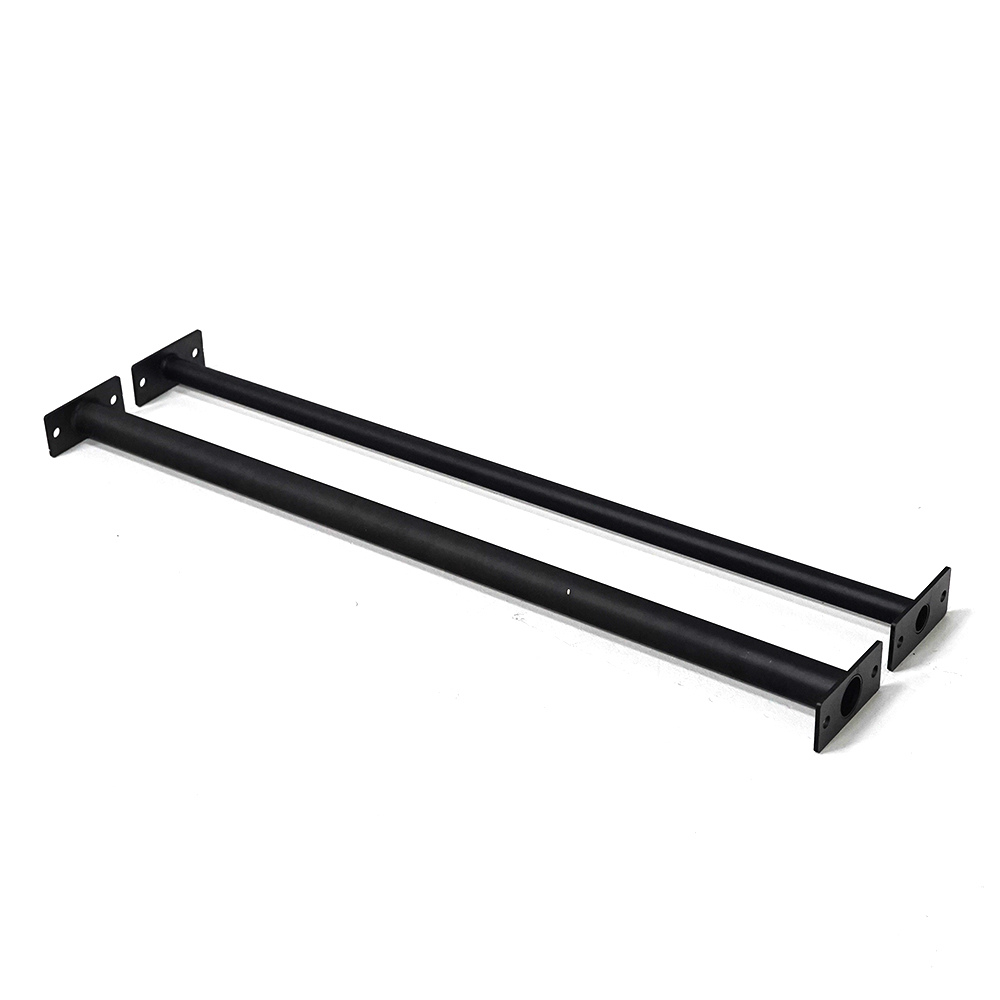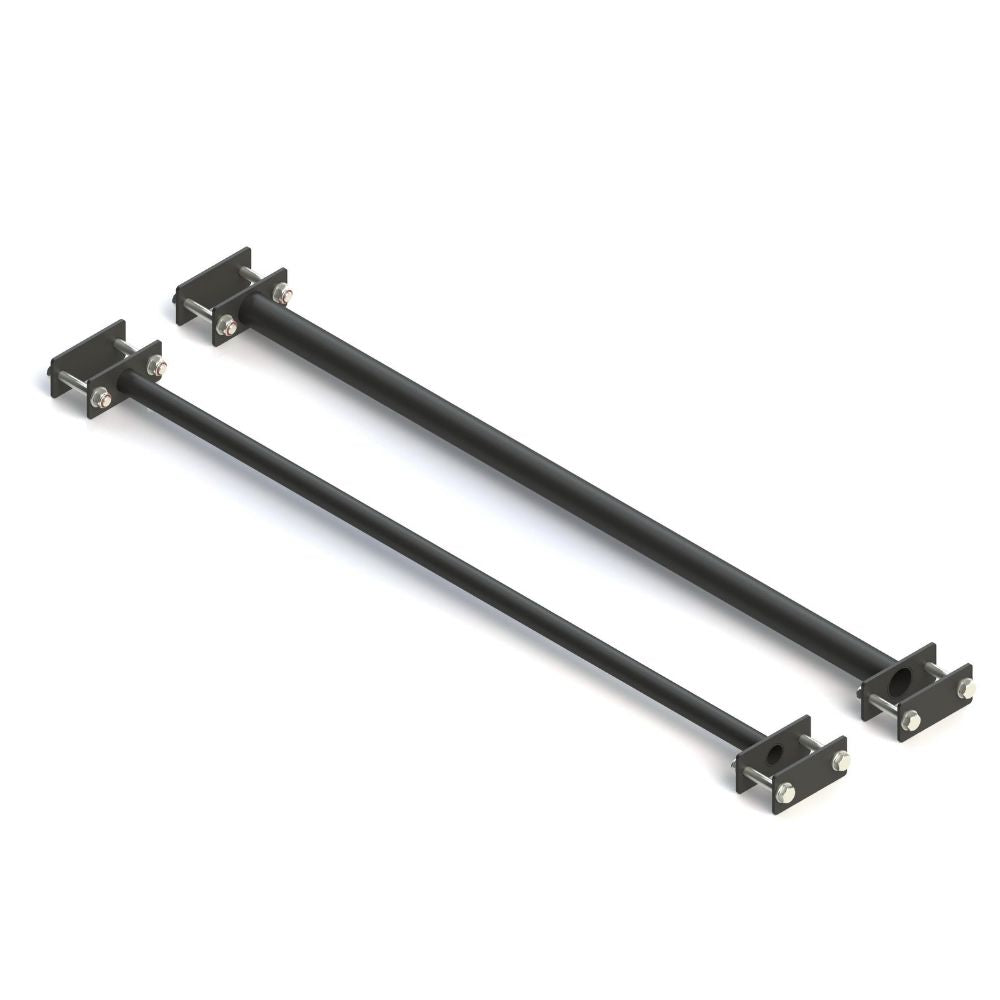 MyRack Chin Up Option 1
The Chin Up Option 1 Monkey Bar Attachment is the most simplistic of the Force USA® MyRack pull up bar attachments. It comes in a set of two and includes a standard grip (32mm) and a fat grip (50mm) monkey bar. Position the chin-up bars at any precision laser cut holes in the top crossbars. The bar is bolted flush to the support brackets, so there is no movement and with a solid fixture it can take up to 400kg in weight.
---
Key Features
MONKEY BAR CHIN UP EXERCISES

Complete a range of chin-up variations, including:

Chin-ups
Pull-ups
Wide Grip Chin-ups
Neutral/Parallel-Grip Chin-ups
Reverse-Grip Pull-up
Perfect for kipping
Fat grip pull up variations

Attachment is for the Force USA® MyRack ONLY

SPECIFICATIONS
Usage: Light Commercial
Weight Rating: 400kg / 880lbs
Grip Diameter: Bar 1: 32mm Bar 2: 50mm
Hole Diameter: 15 mm


Tubing (Upright) Size: 60 mm * 60 mm

 
SIMILAR AVAILABLE PRODUCTS
rig-and-rack-attachments
Versatile & Solid
For anyone looking at purchasing the 60x60 uprights; these work great as a 4ft bar spacer if you're waiting for the others to come back in stock. Holes line up for bolt on and you get 2 sizes for such a great price! Definitely recommend!
Hi Tiylar,
We appreciate you taking the time to share your rating with us. We look forward to seeing you again soon.
GAF Team
Good but slippery though.
Nice addition to the MyRACK. It's well constructed - straight - u get 2 - normal and thicker. But i found the finishing a bit too smooth - was really really hard to get a good enough grip - fingers/hands slipping. Perhaps it's good for something like kippings (crossfits) but can be additionally difficult to do pull ups when it's so slippery. Will experiment with wrapping it up or even some chalk (gulp !). Would have been perfect if it had knurling.
Great pull up bar set
Perfect addition to your MyRack, super solid. The skinny pole works great for regular pull-ups, if you want to challenge your grip use the thicker diameter, I have the both set at the front of my rack so I can use both.
Does what it's designed for. Very solid.
Good solid basic chin up bar