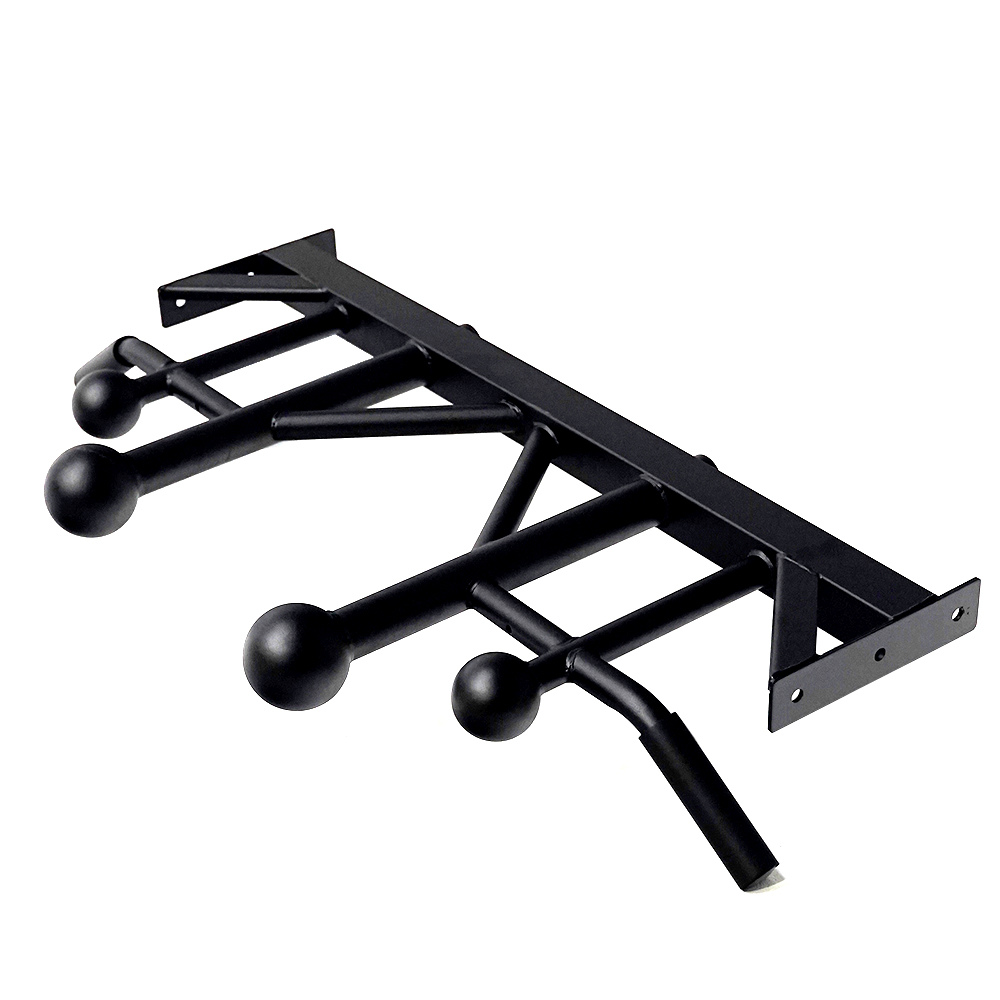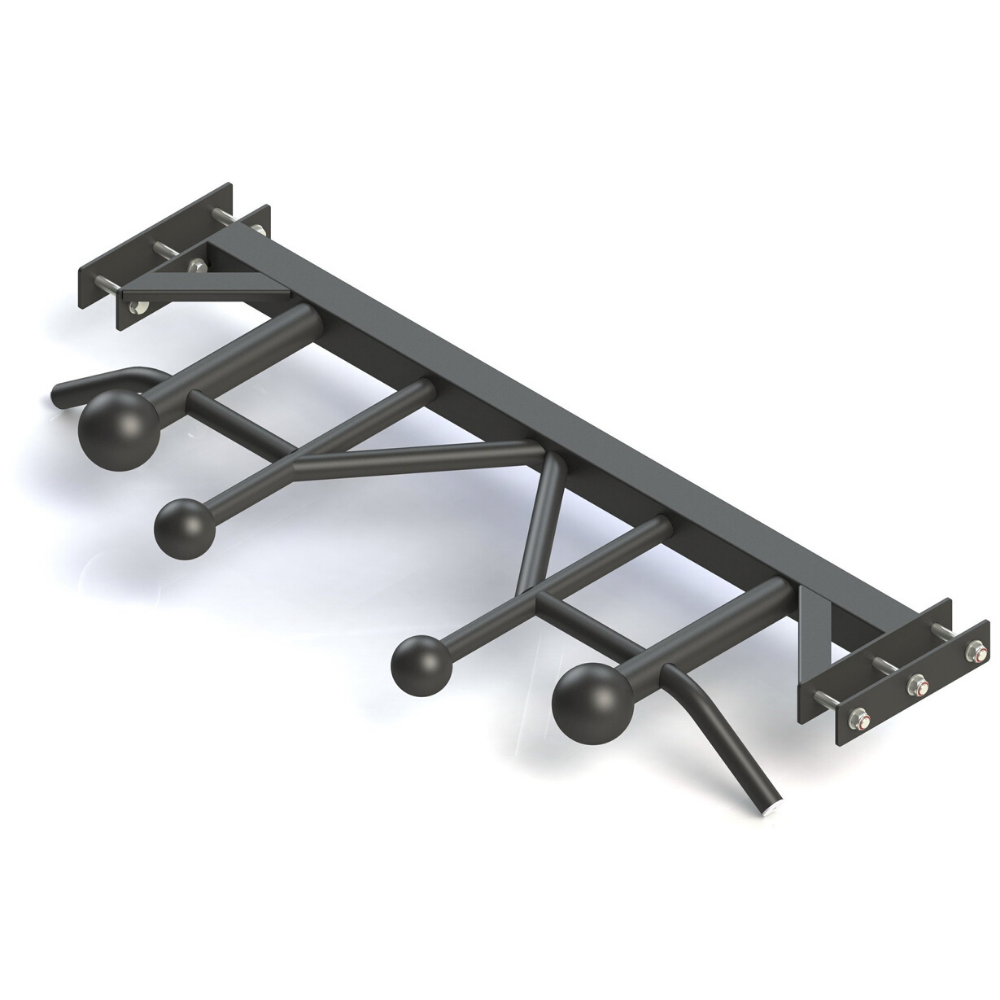 MyRack Chin Up Option 2
The Chin Up Option 2 Globe Grip Attachment is excellent for overall grip strength and muscular development. The Force USA® MyRack Chin Up Option 2 has four different types of handle options, including an 8cm small globe set, 10cm large globe set, fat bar and standard diameter bar. Grasping onto these powder-coated metallic spheres for pull-ups or flexed arm hangs will give you the ultimate forearm and grip workout. The bar is bolted flush to the support brackets, so there is no movement and with a solid fixture it can take up to 400kg in weight.
---
Key Features
GLOBE MULTI-GRIP CHIN UP EXERCISES

Complete a range of chin-up variations, including:

Chin-ups
Wide Grip pull-ups
Wide Grip chin-ups
Hammer grip pull-ups
Narrow hammer grip pull-ups
Narrow semi-supinated pull-ups
Narrow semi-pronated pull-ups
Neutral/Parallel-Grip chin-ups
Globe grip pull-ups (8cm, 10cm and mixed)
Fat grip pull up variations


Attachment is for the Force USA® MyRack ONLY
Specifications
Usage: Light Commercial
Weight Rating: 400kg / 880lbs
Grip Bar Diameter: Bar 1: 32mm Bar 2: 50mm
Tubing (Upright) Size: 60 mm * 60 mm
Hole Diameter: 15 mm
Grip Globe Diameter: Globe 1: 80mm Globe 2: 100mm
SIMILAR AVAILABLE PRODUCTS
rig-and-rack-attachments
Force USA MyRack Chin Up Option 2
Chin up bar
Chin up bar looks great, but that's about it. There's no knurling on it what's so ever so to get any sort of grip is impossible, the wide griped ones that have abit of rubber on there are way to wide to use. Overall I would not recommend this at all
Chin up 2
Great chin up unit
Creating a Challenging work out
Big bulky and heavy duty
This thing is solid. My only issue is it sticks out the front of the rack a long way. So if you're like me and press out the front of the rack you have to walk the bar a long way back. Whilst I love this attachment I'd have got a different option for this reason.