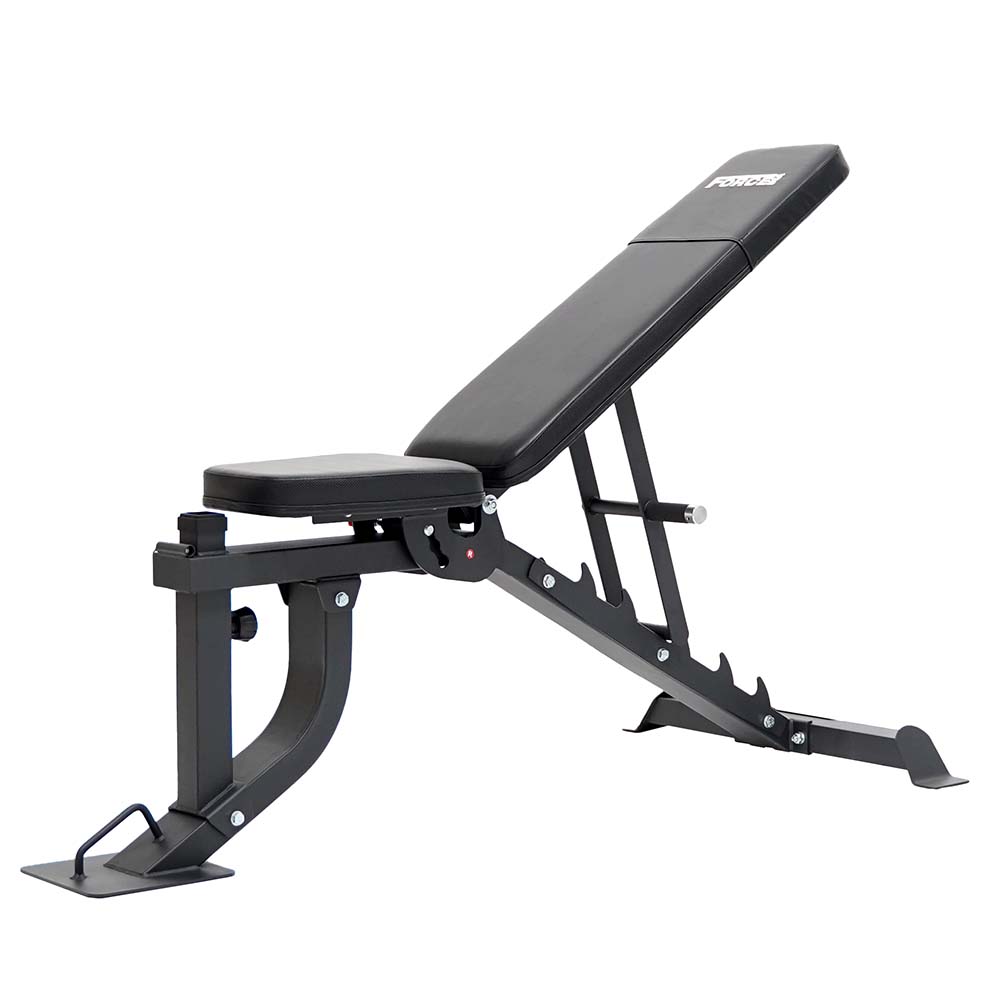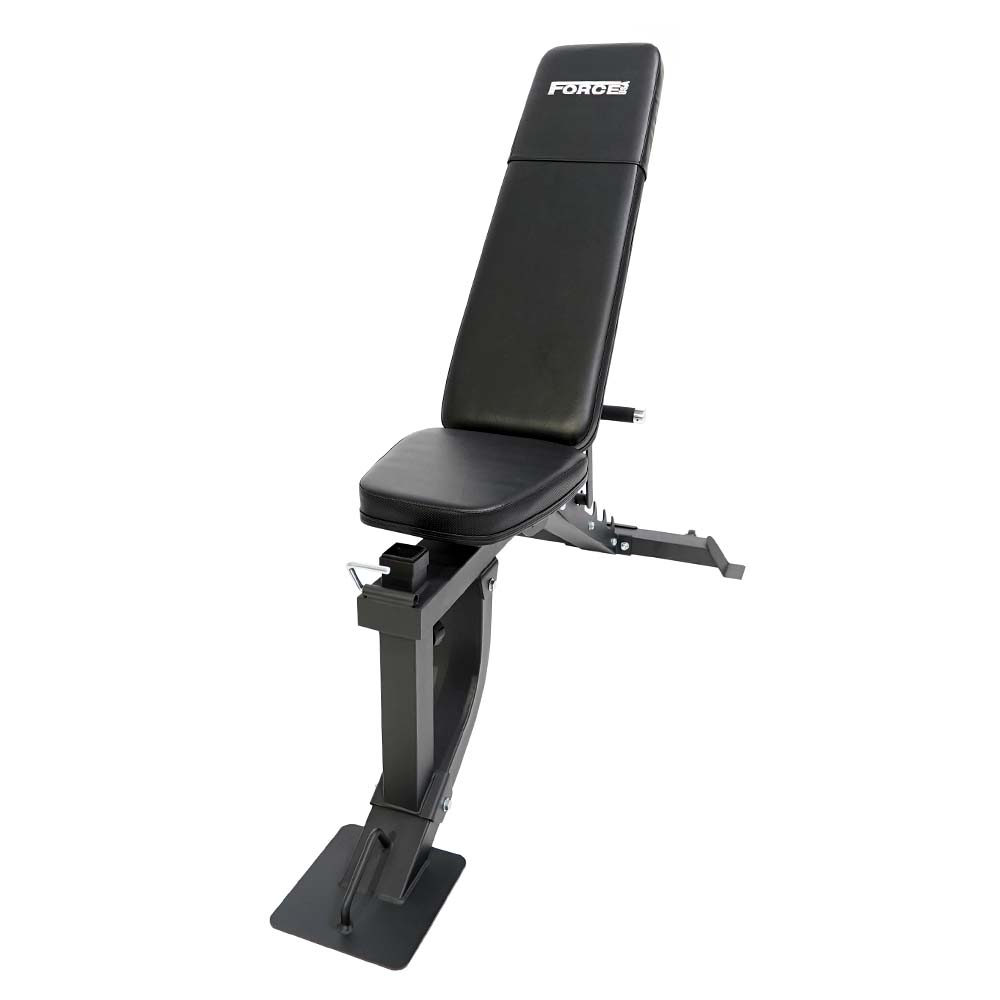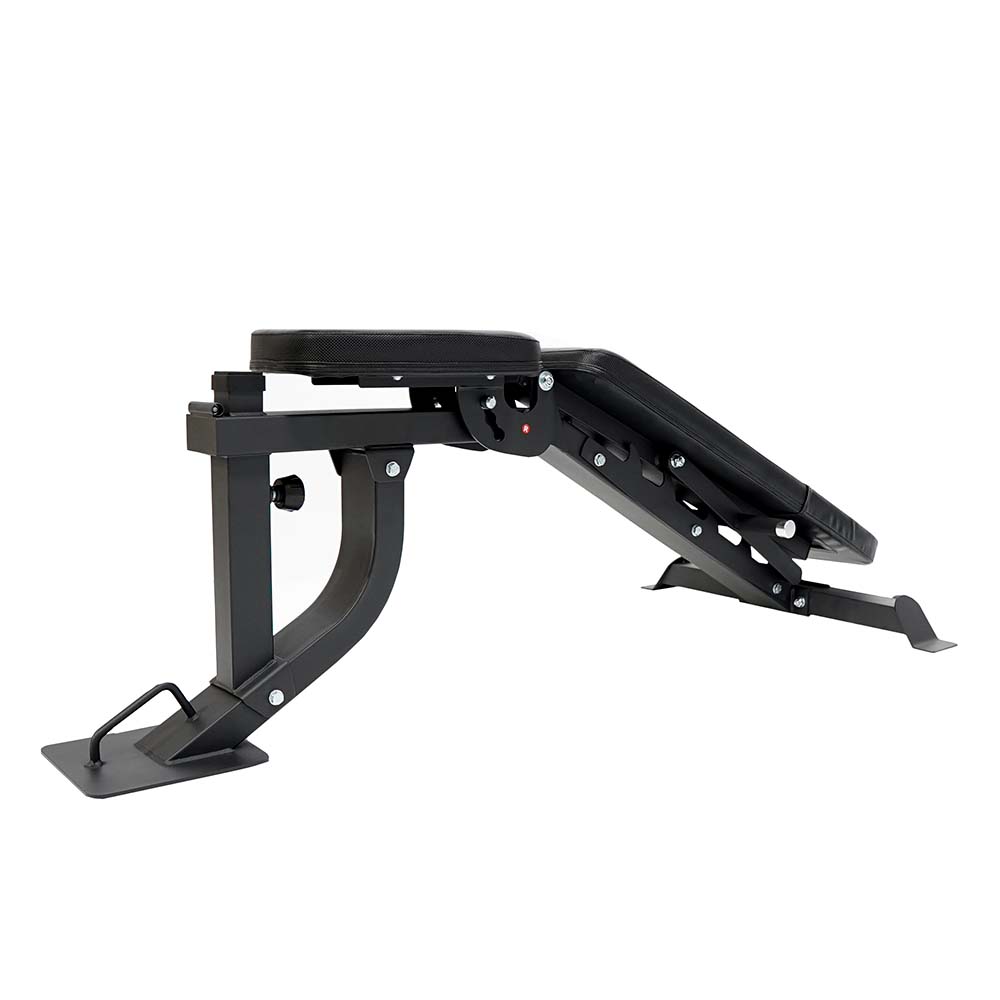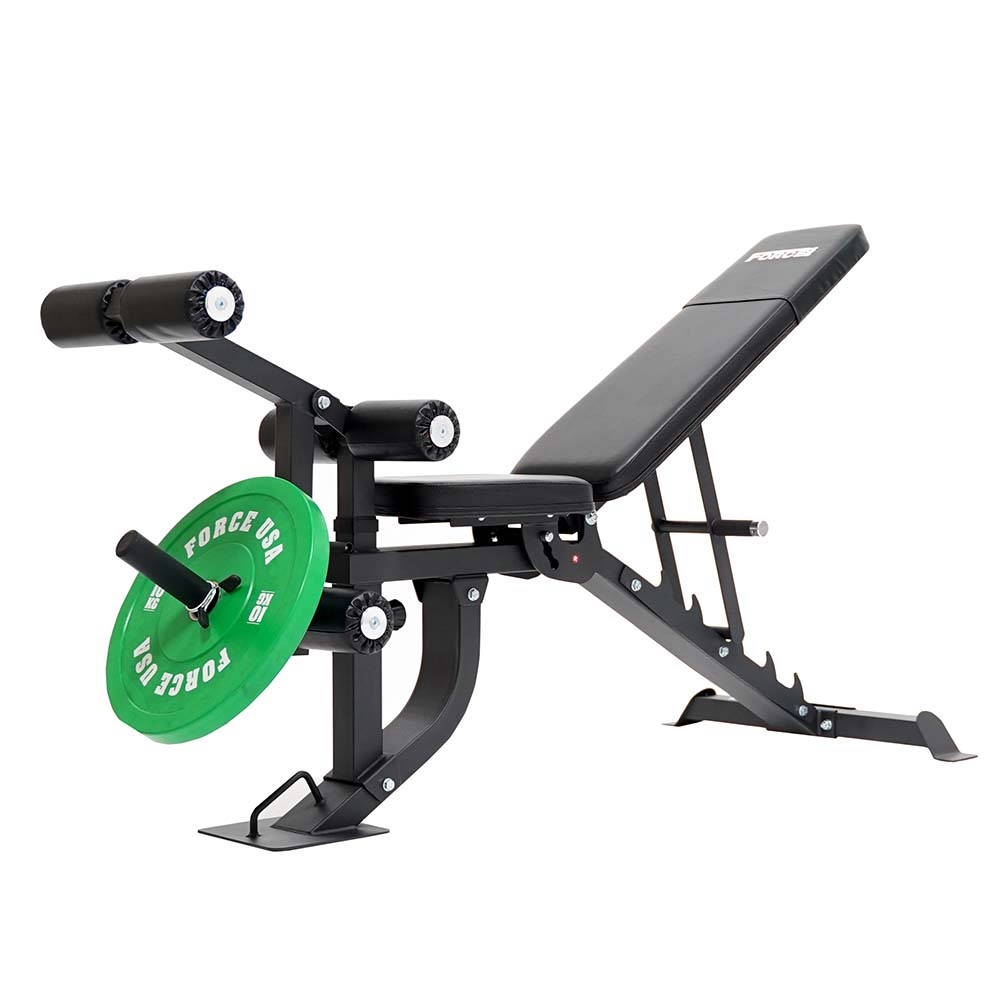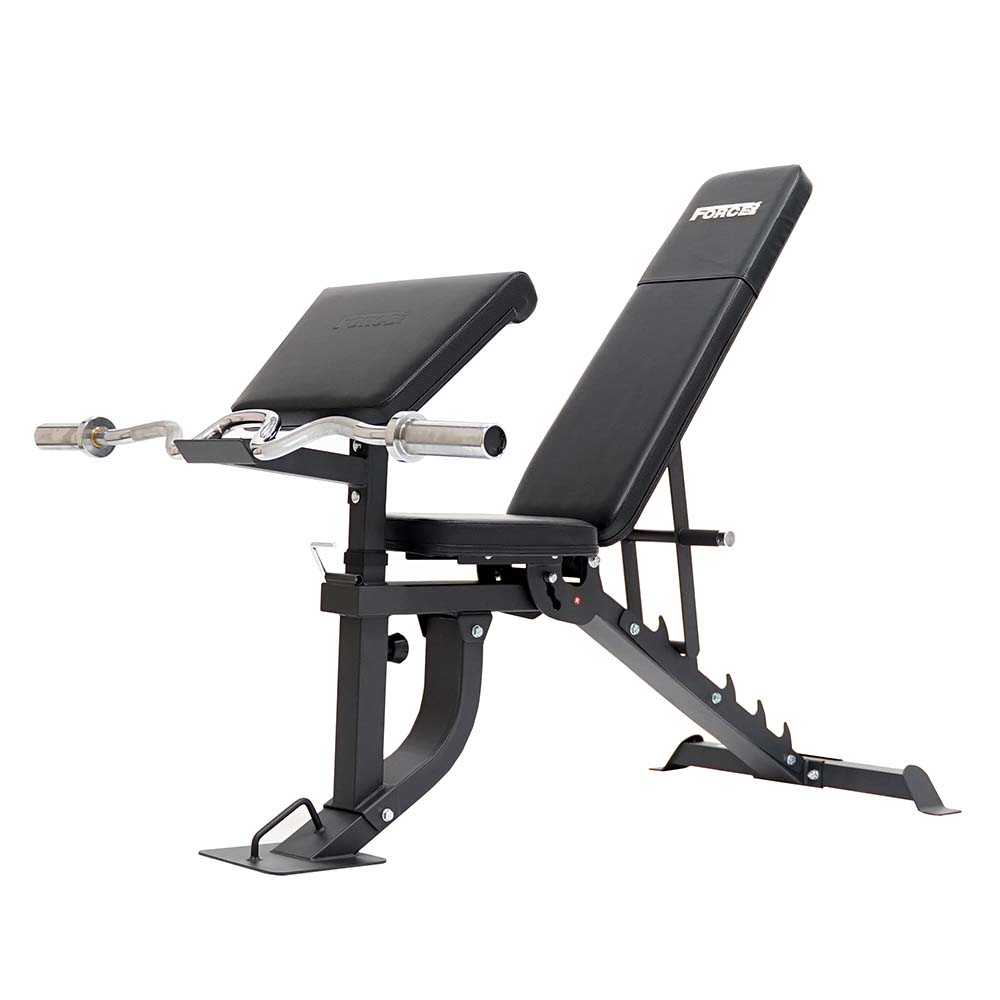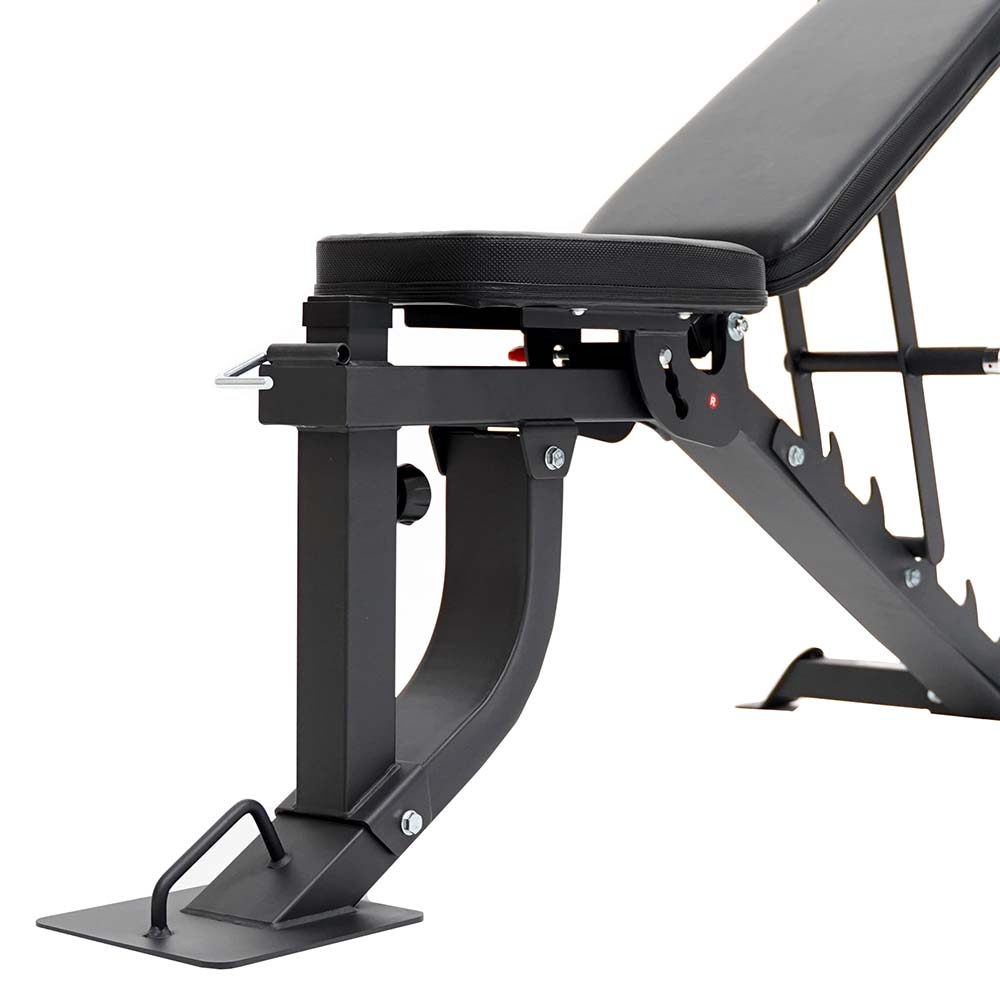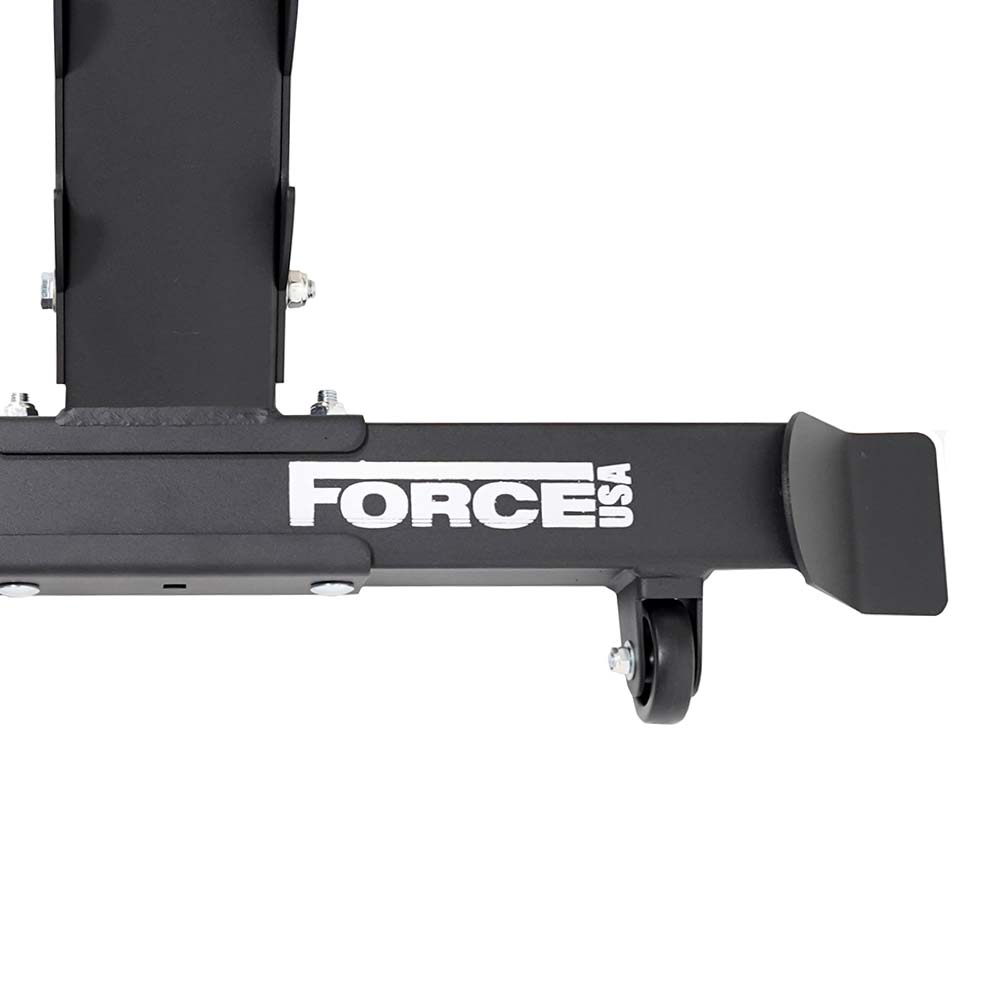 MyBench - FID Bench with Arm and Leg Curl Attachments
Your MyRack isn't complete without adding Force USA's popular Flat/Incline/Decline (FID) Bench. Offering incredible stability, comfort and durability, you can build explosive power in your legs to boost squatting performance with the Leg Developer and up your arm game with the Preacher Curl Attachment.
Made with heavy-duty high tensile steel and comfortable high-density foam padding for your chest and legs, this FID Bench has a massive 320kg weight rating and will fit perfectly into your Force USA® MyRack to help you reach those strength and fitness goals.
---
Key Features
VERSATILE ADDITION TO YOUR MYRACK

With the MyRack already in your home or studio gym, the MyBench FID delivers Force USA's trademark quality, safety and affordability. Change up your current workouts and add leg and arm curls to your program.

QUICKLY ADJUST FROM INCLINE TO DECLINE

Keep those sets ticking over with laser-cut shark-tooth adjustments so you can easily move between flat, incline and decline. Find the perfect position for your workout and stay locked in.

IMPROVED CLEARANCE ON LEG EXTENSIONS

The single structure front tubing Leg Developer Attachment, provides additional clearance for your leg extensions, helping to isolate and target your quads and hips.

SUPERIOR COMFORT FOR BICEP EXERCISES

The durable, high-density foam Preacher Curl Attachment provides wide, soft support for your chest so you can do your bicep curls and flys with 100% confidence.

TESTED BY ELITE ATHLETES AND TRAINERS

The Force USA research and development team consists of athletes, trainers, and serious weightlifters who rigorously test every piece of equipment before we launch it.

Relentless quality testing means Force USA is constantly elevating its products so you get the most out of our equipment during every single workout.
Specifications
Usage: Domestic
6 Backrest Adjustments
3 Seat Adjustments
-25 to 75 degrees
Leg Developer Attachment Included
Preacher Curl Attachment Included
Weight Rating: 320kg/705lbs
Dimensions: 170cm (L) x 77cm (W) x 55cm (H)
Backrest: 92cm (L) x 30cm (W)
Seat: 37cm (L) x 33cm (W)
Warranty: Lifetime* Structural Warranty, 2 Years - Parts, 90 Days - Upholstery.
Absolute Banger
Great bench! Super sturdy. Arm and leg attachments are easy to swap in and out and easily adjustable. The manual I got was a little confusing to follow even if you have a ginormous brain, but it all came together in the end. Would recommend!
Hi Taylor,
Thank you for taking the time to write a review of our FID bench! We're glad to hear that you found it to be sturdy and that the arm and leg attachments are easy to use. We apologize for any confusion the manual may have caused, and we'll look into ways to improve it. We're glad you would recommend our bench to others!
We hope to see you again soon.
GAF Team
More than expected!
This bench is pretty good, I ordered it as part of a larger package so I was surprised to see how much you can do with it. I'm 6 ft 2 and all the attachments work great for me. The frame is well made and competed with commercial gym quality. It is a bit high but I can still touch the floor. I was disappointed with the quality of the pads and covers, they seem budget and will wear quickly. My only other problem was the main lock pin for the attachments wasn't centred so I'm still in the process with G&F to get this sorted out. Other than this it's been great for me and functions well so far