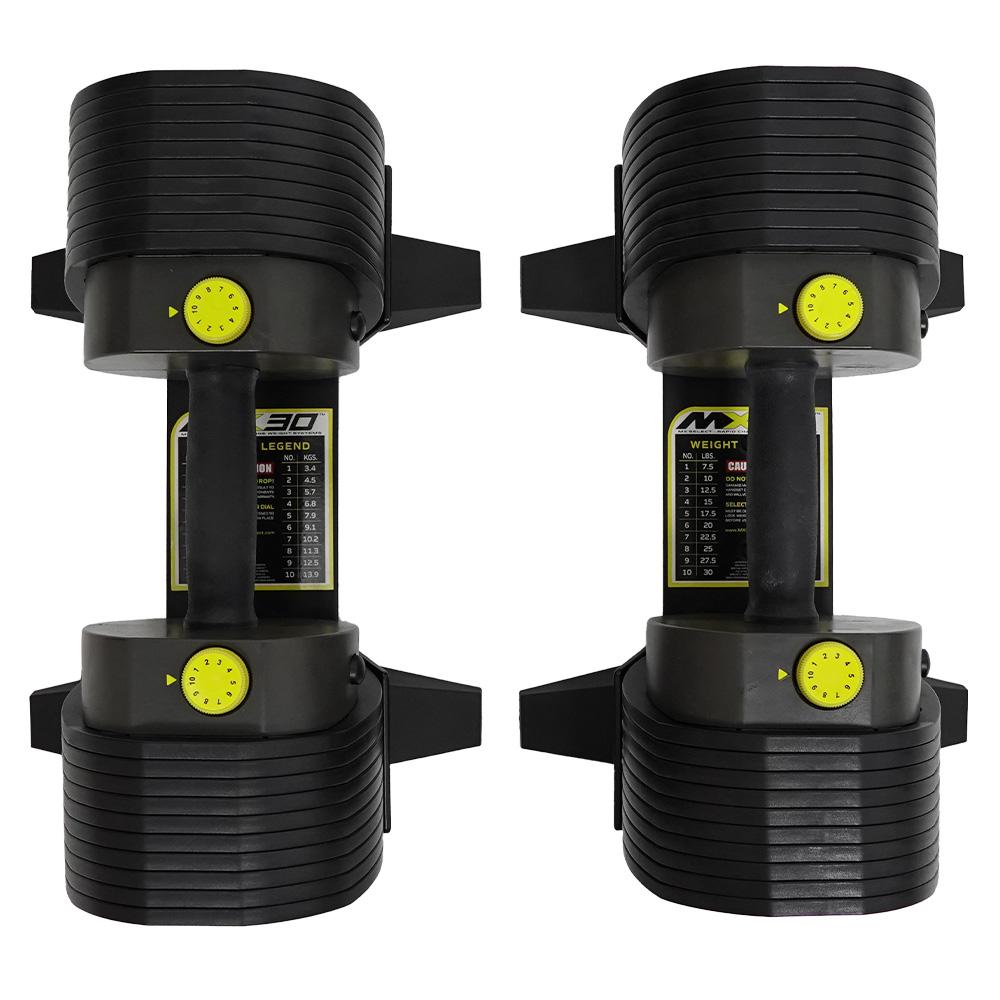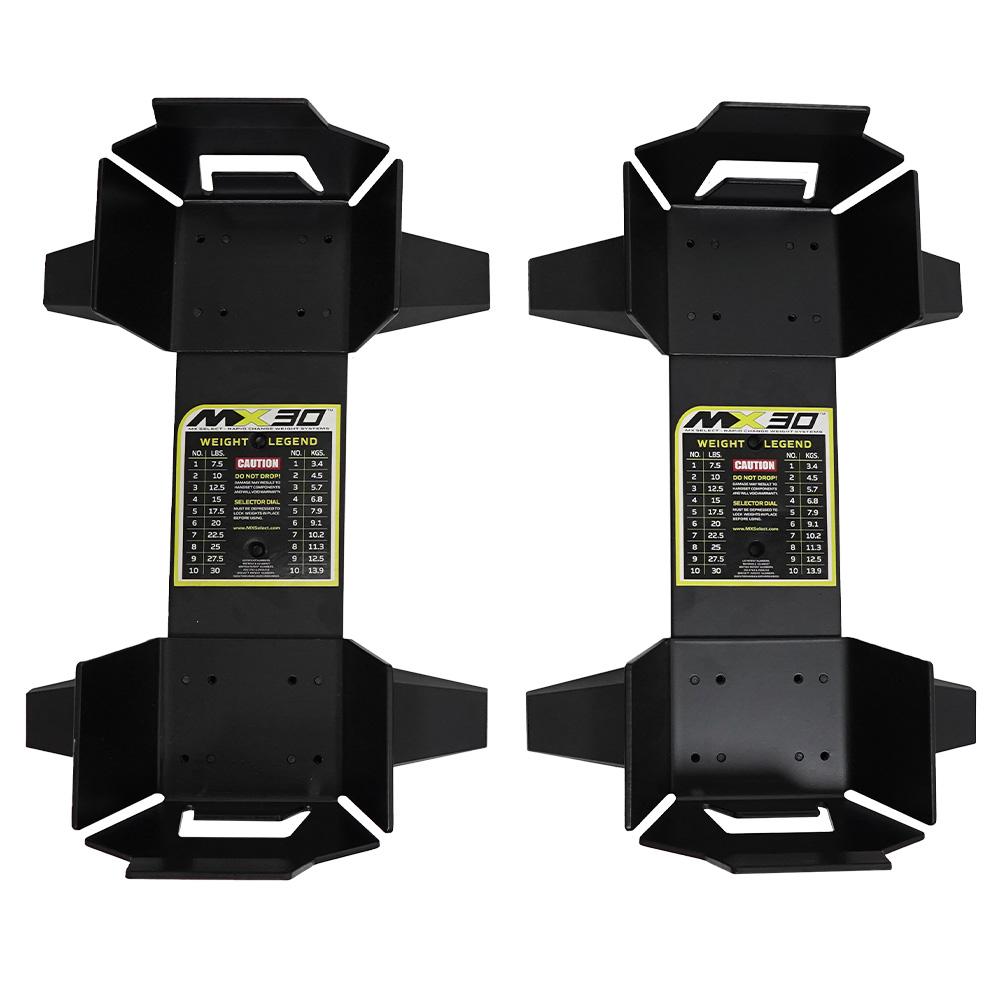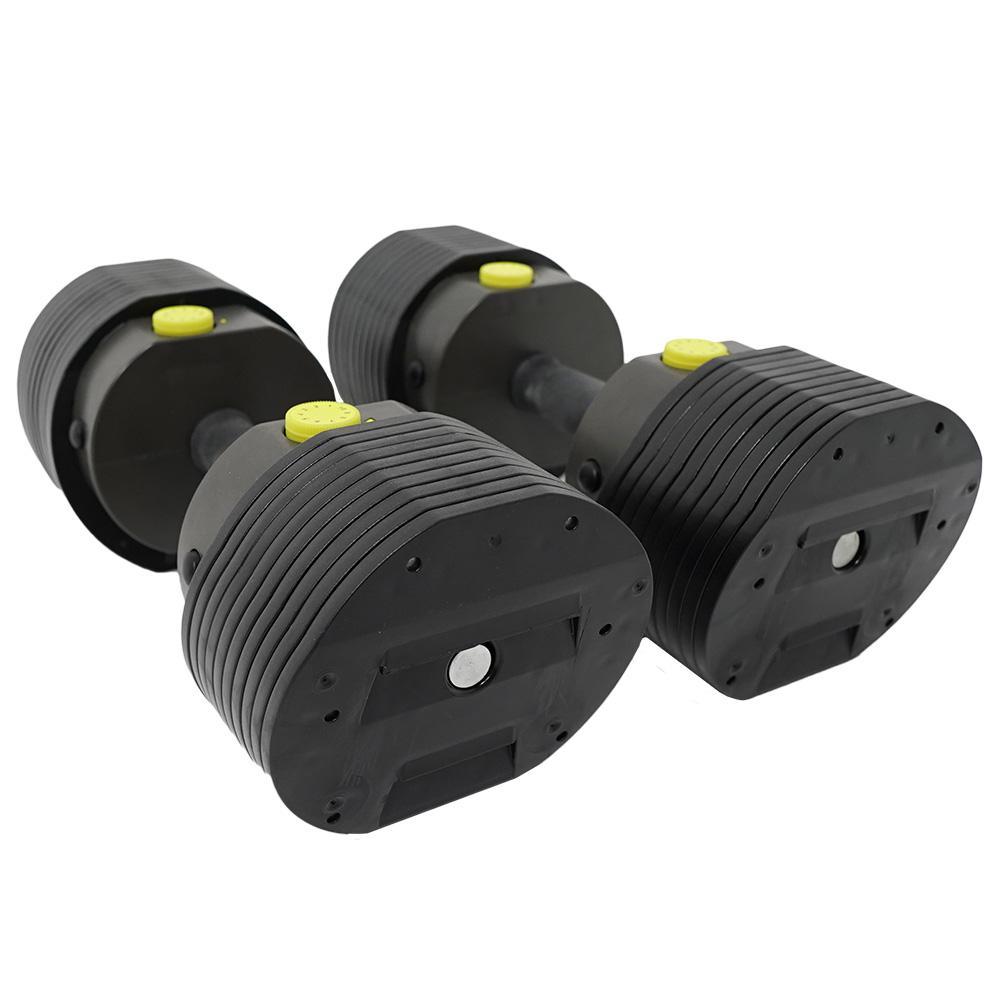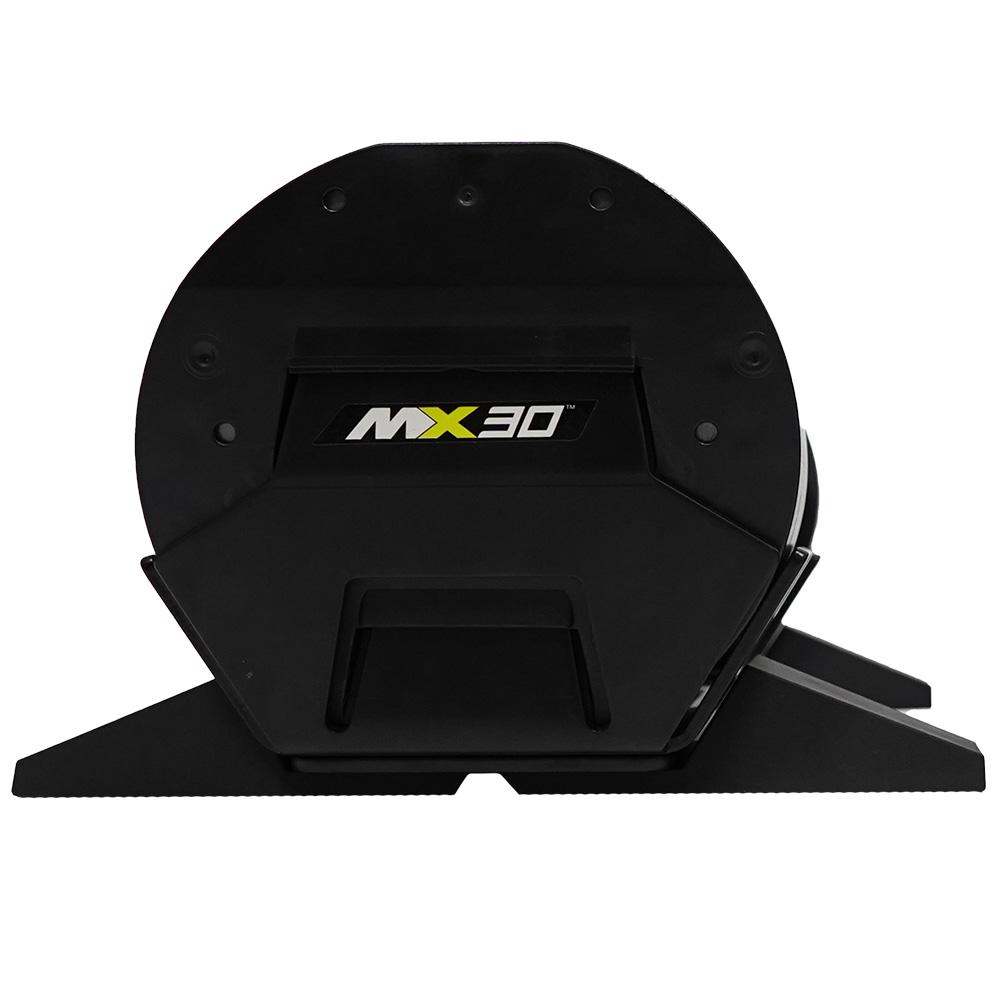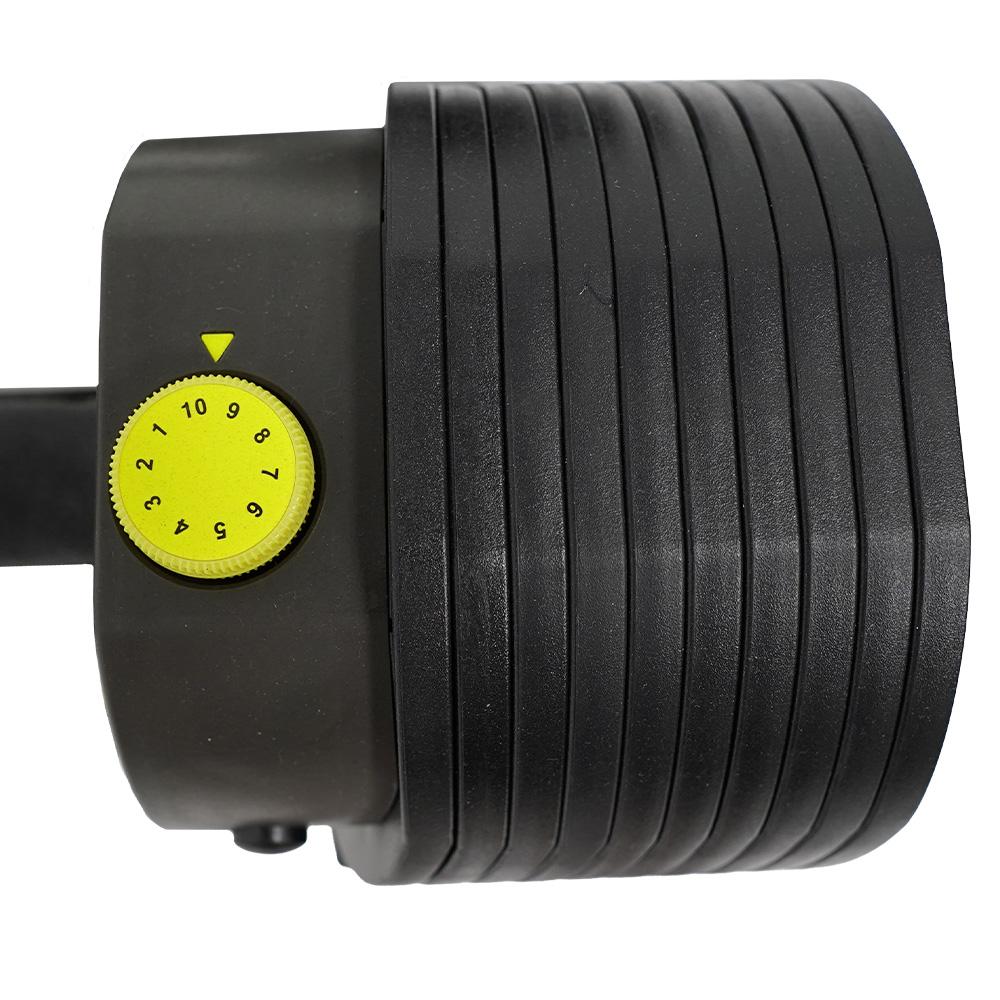 MX30 Dumbbells
Take your weight training to a new level with the incredible performance and space-saving design of the MX30 Dumbbells. Equivalent to 10 pairs of traditional dumbbells, this heavy-duty steel set features the world-first MX Select patented rack and pinion selection system for rapid weight change. Quickly move between 4.5kg-13.9kg (7.5lbs-30lbs) and enjoy the balanced feel and contoured grip on every set. Compact, totally secure and less expensive than buying comparable free weights, the MX30 Dumbbells have your name on them.
---
Key Features
THE VERY LATEST IN DUMBBELL DESIGN

The MX30 Dumbbell System features the world-first MX Select patented rack and pinion selection system for rapid weight change (1.12kg increments). Once cradled, select your desired weight with a turn of the dial and lock it into place by pushing in the selector dial.

The ergonomic design ensures every selected weight is well balanced and safe to use, which makes it the ideal choice for both stationary upper body exercises and your favourite HIIT workouts

 

SAVE ON SPACE AND COST

The tiny footprint of the MX30 Dumbbells (40.1 (L) x 32.8 (W) x 16.9 (H) cm) makes it the perfect choice for home gyms. Taking up only one-tenth the space of a traditional 10 pair dumbbell set, you can get all the benefits without having to invest in individual free weights.

 

ANTIMICROBIAL CONTOURED DESIGN

The MX Select contoured handle offers surface protection against bacteria, mould, mildew, and other hazardous microbes for added hygiene and durability. Perfect for any outdoor gyms or garage set-ups.

 

EASY-TO-USE SELECTOR SYSTEM

Your fully-loaded dumbbells are held in place in the patented weight plate cradle, with the release button oriented to the outside. To select your desired training weight, simply press the weight selector release button and the dial will pop up. Choose your desired training weight and start lifting.

 

COMMERCIAL-GRADE DURABILITY

You can train with complete confidence and aggression, knowing that the MX30 Dumbbells are made tough and will withstand whatever you throw at them. The commercial-quality mechanisms are designed for high-volume usage, so it's an ideal choice for multi-user gyms.

 

ADD THE SLEEK DUMBBELL STAND & BENCH

Why not elevate the look of your home or training studio by adding the optional MX Dumbbell Stand? Not only will this keep your space free from trip hazards but the easy accessibility will reduce strain on your joints when using the weights.

There's also an MX Select Adjustable Training Bench to further enhance your training space and workouts.

 
Specifications
Usage: Domestic
Antimicrobial Contoured Grips
Dumbbell Body: Steel
Weight Plates: Steel Coated in Polyanide Nylon
Handset Mechanism: Steel
Weight Rack & Cradle: Powder Coated Steel
Weight Range: 3.4-13.9 kg in 1.12 kg increments (7.5-30 lbs in 2.5 lb increment)
Dumbbell Length & Minimum Weight: 24.3cm – MIN 3.4 kg (9.58"- MIN 7.5 lbs)
Dumbbell Length & Maximum Weight: 40.1cm – MAX 13.9 kg (15.7"- MAX 30 lbs)
Grip Length: 13.5 cm (5.31")
Grip Diameter: 3.27 cm (1.29")
Dimensions (Pair): 40.1 (L) x 32.8 (W) x 16.9 (H) cm | 15.7"L x 12.9"W x 6.6"H
Warranty: 2 Years Limited Warranty

Compatible with: MX Select Dumbbell Stand and MX Select Adjustable Training Bench
SIMILAR AVAILABLE PRODUCTS
adjustable-dumbbells