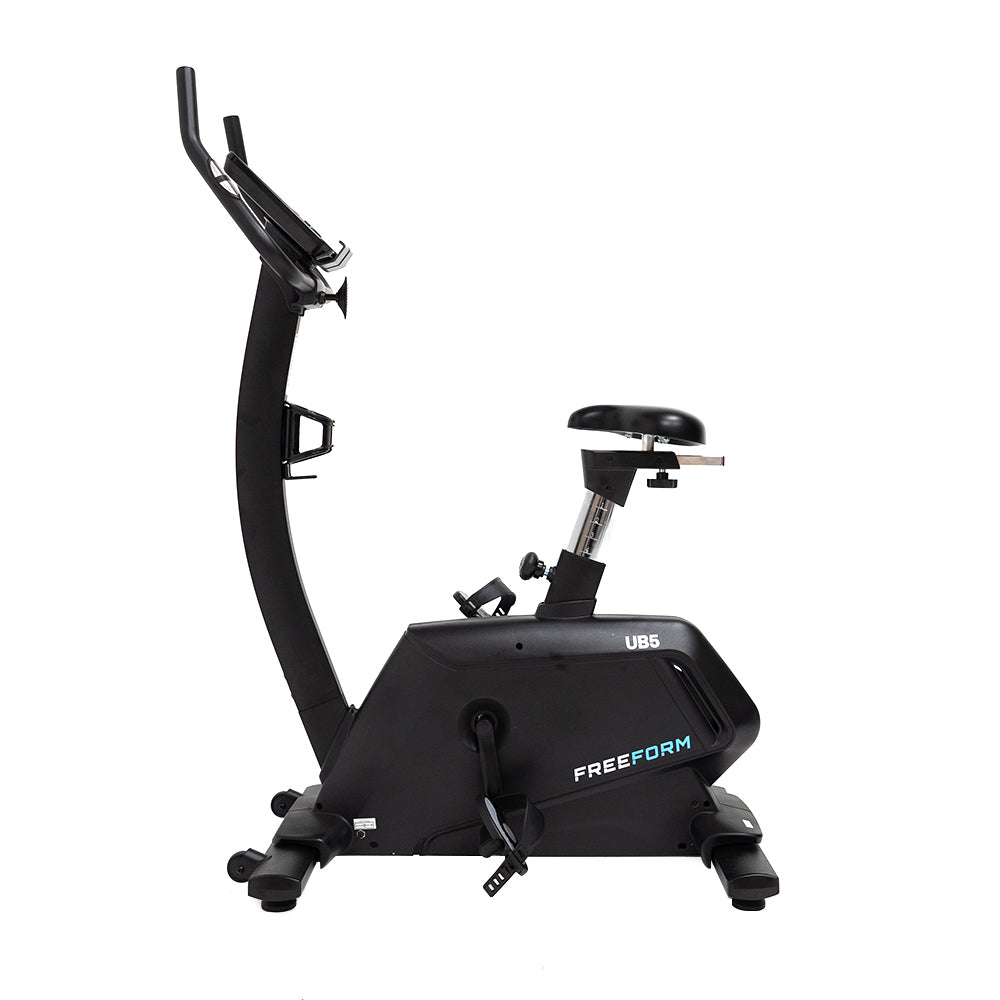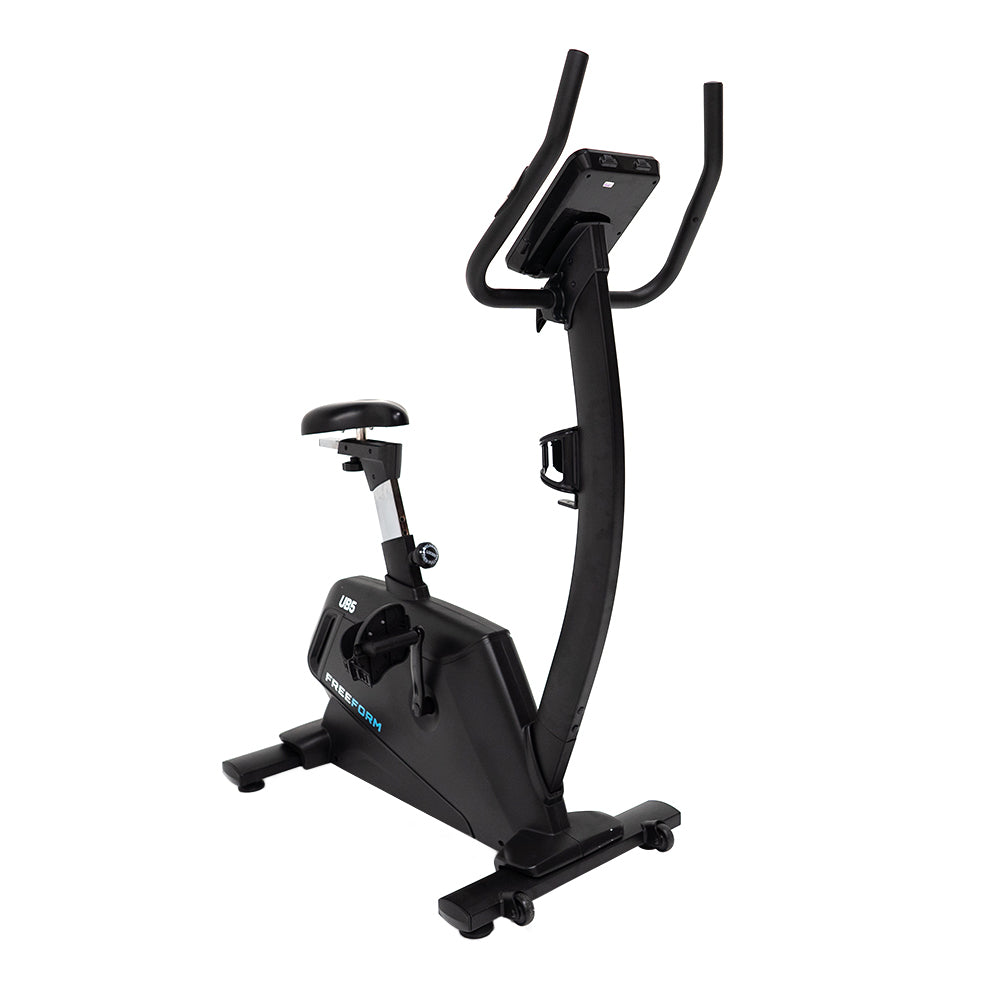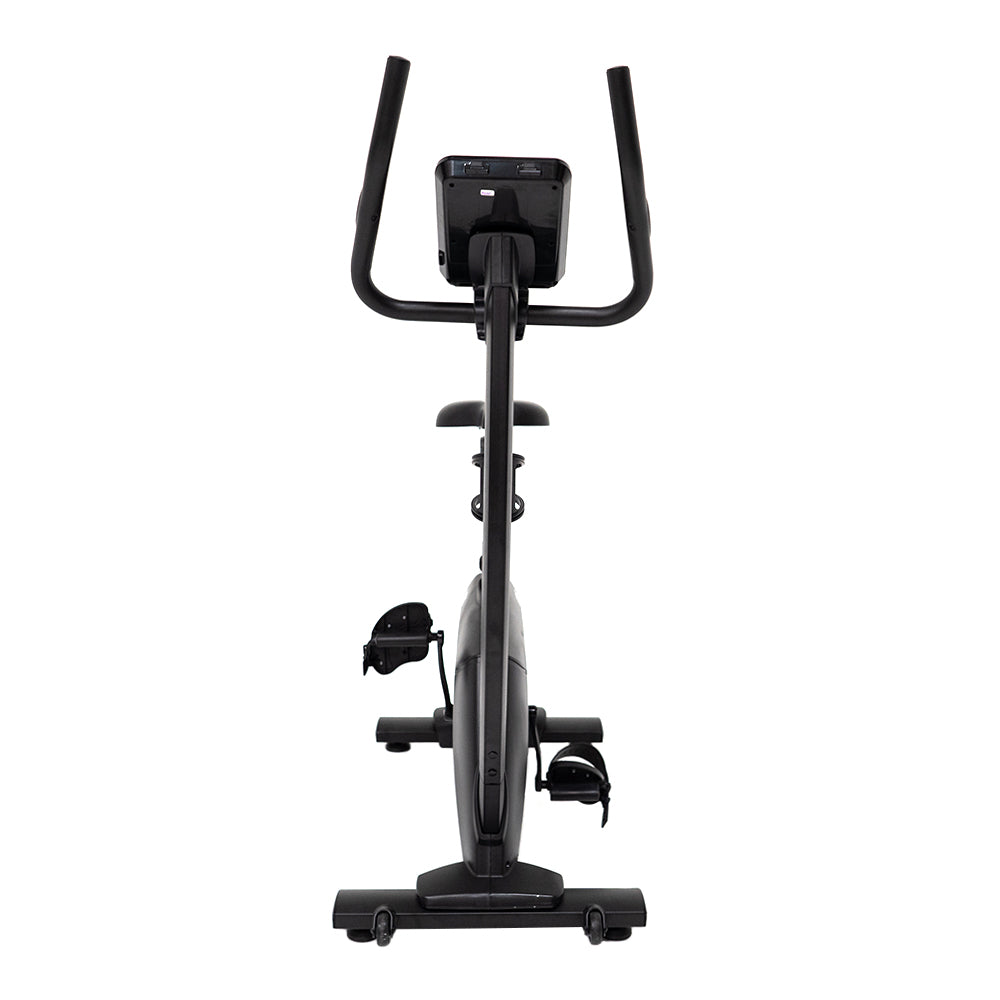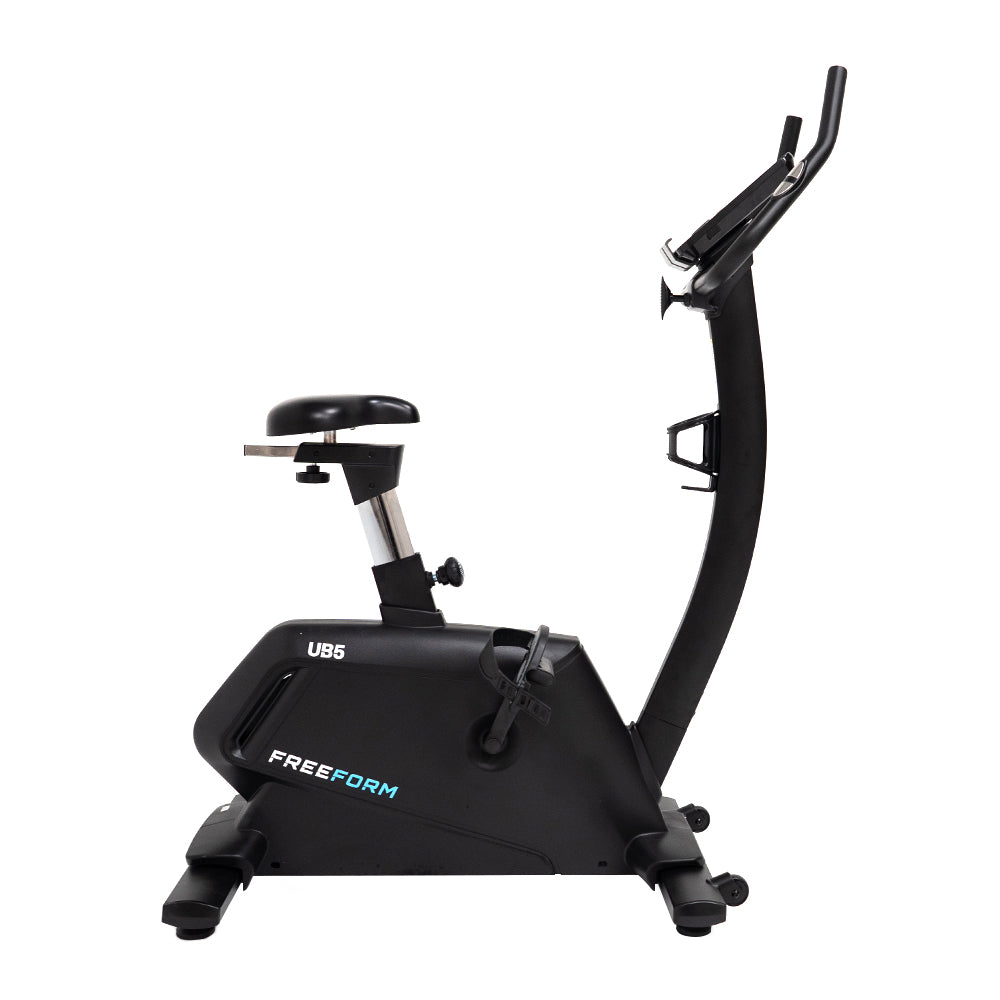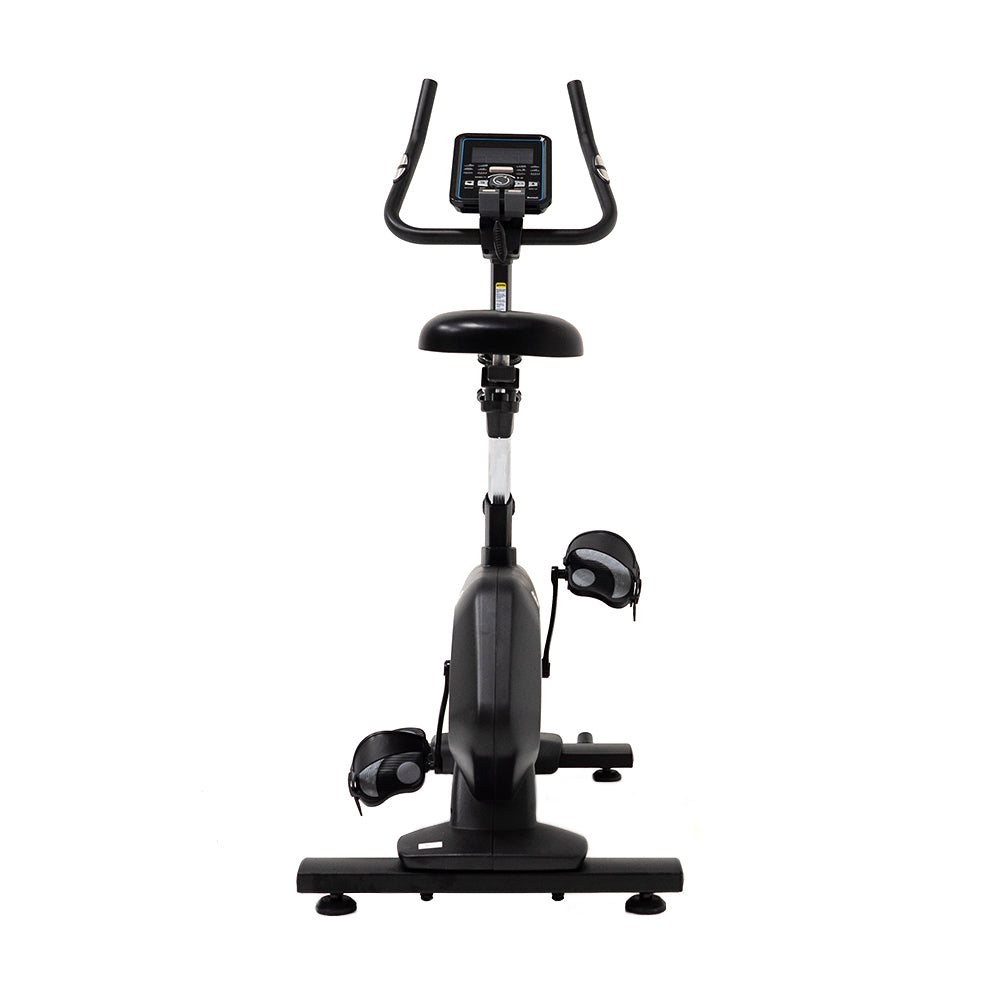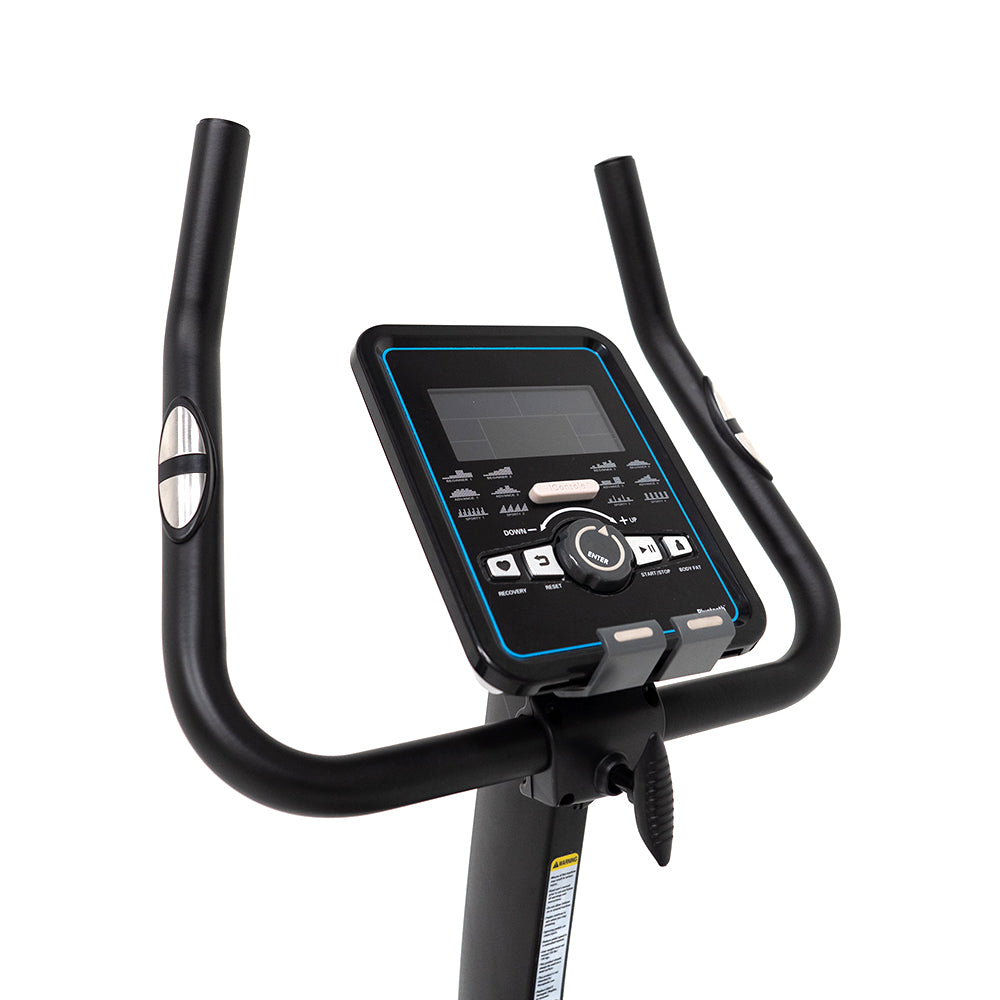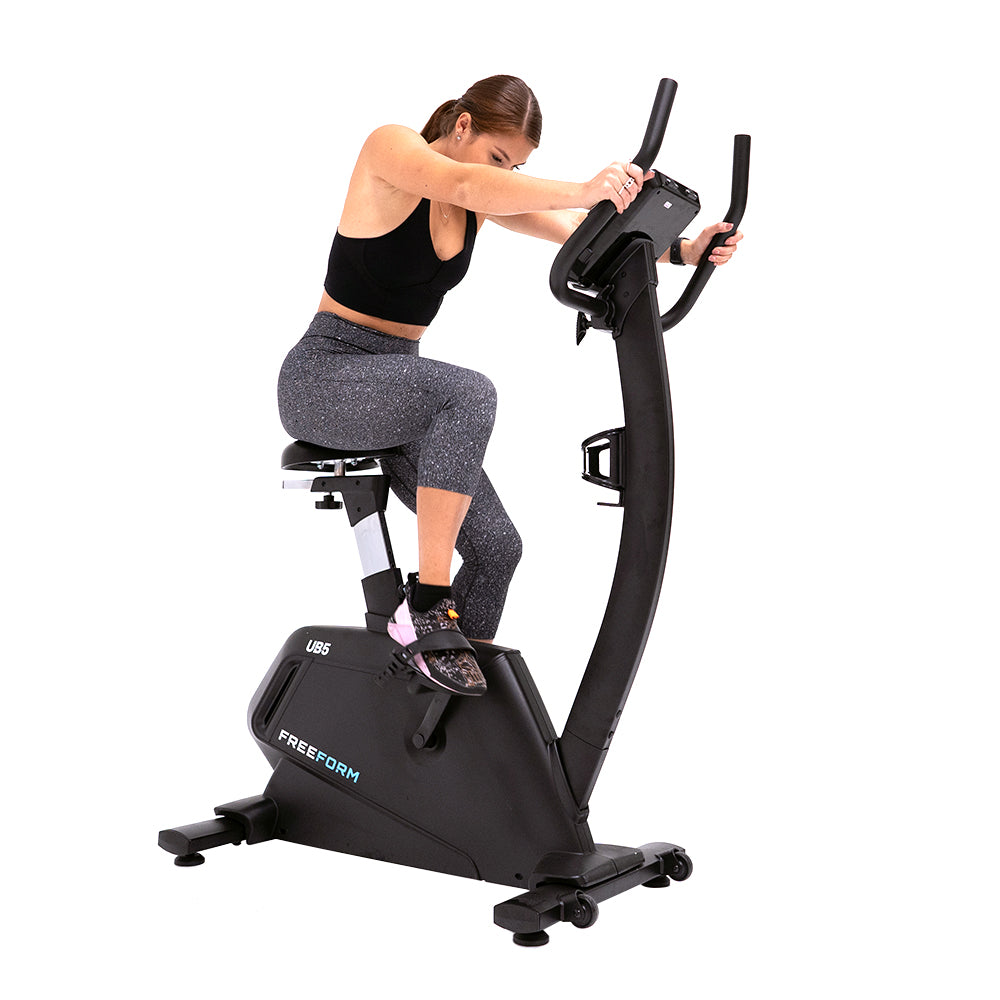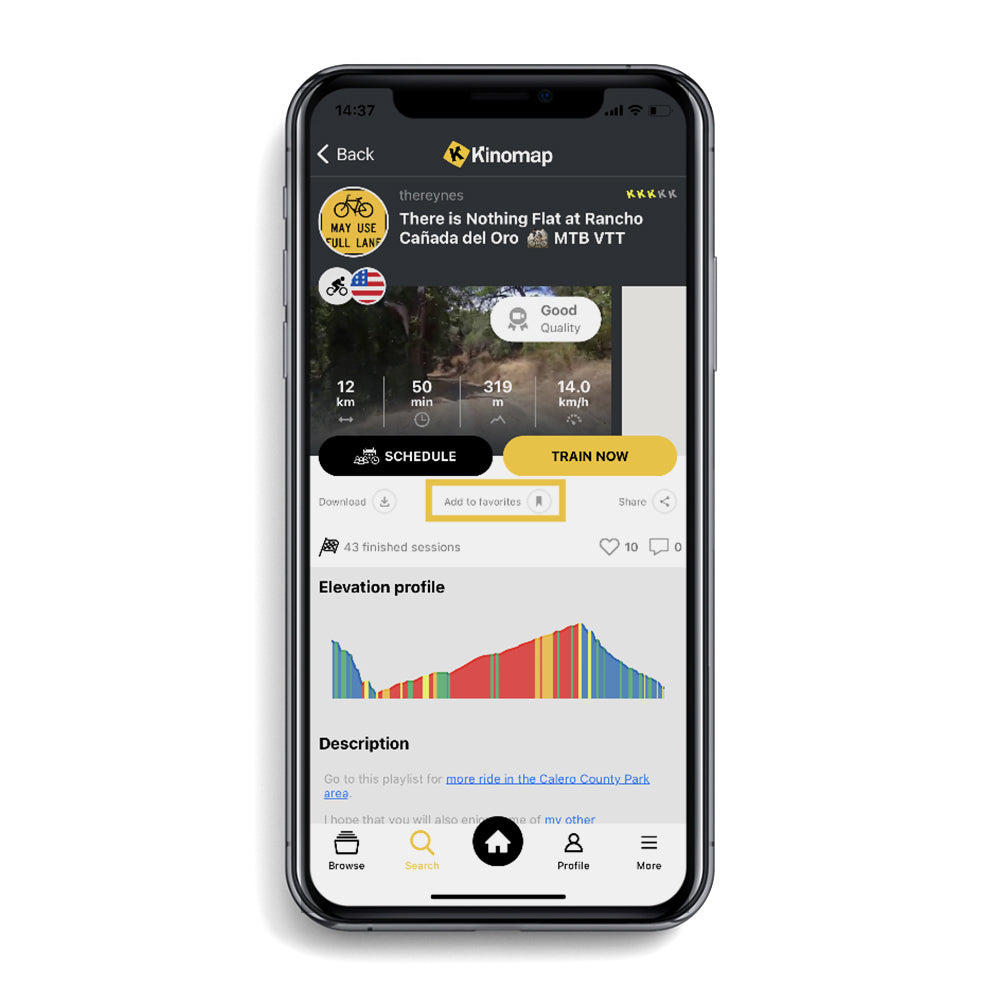 UB5 Upright Bike
The Freeform UB5 Upright Bike is a quality cardio solution for your home gym. With a 9kg flywheel for super smooth riding, and a massive 32 levels of computer-controlled resistance, the UB5 delivers the ultimate indoor cycling experience by connecting you to a global community as you ride with the Kinomap or iConsole app.
---
Key Features
Designed For Comfort

The Freeform UB5 is built with high-quality components to ensure maximum comfort while you ride. The UB5 seat is fitted with thick foam padding and upholstered in commercial vinyl with rip-stop mesh backing to help prevent rips and tears.

Complete Workout Control

Enjoy complete control over your workout with 32 levels of electromagnetic resistance to suit your fitness level. The Freeform UB5 is designed for optimum tension for all types of workouts, be it maximising cardio benefit or challenging your endurance.

Bluetooth Connectivity

Use the Bluetooth connectivity to join a global community as you ride with the Kinomap or iConsole app, which allows you to ride along with live-action videos from around the globe.

Stay Entertained While You Train

Enjoy your workout while keeping up-to-date with your favourite tv shows, movies and programs. Simply place your tablet, phone or handheld device on the adjustable built-in stand. The entertainment support allows you to position and secures your phone or tablet to the console, ensuring an optimal view from your riding position.

Heart Rate Pulse Sensors

Reach your goals quickly by optimising your training with the in-built heart rate monitor. With dedicated heart rate training, you'll always be in your prime workout zone.

Adjustable and easy-to-move

Quickly and easily adjust the seat to suit almost any user height by moving up, down, forward and backward, with the 4-way micro-adjust technology. The front in-built transport wheels make it easy to move your Freeform Upright Bike around your home or gym so you can train where you want when you want.
Specifications
Usage: Domestic
Max User Weight: 150kg
Flywheel Weight: 9kg
3 Piece Crank
Dimensions: 109cm (L) x 56cm (W) x 149cm (H)
Assembled Weight: 40kg
SIMILAR AVAILABLE PRODUCTS
Does everything it needs to do
Calorie counter is innaccurate and would be nice to be able to adjust the flyweel resistance when disconnected from power, but for the price its a fantastic bike for your home gym
Hi Adam,
Thank you for your honest review here. Your input is valuable, and we will certainly take it into consideration for future product improvements. If you have any further suggestions or questions, please don't hesitate to reach out to us, we'll be happy to assist!
Happy biking!
GAF Team
Good quality bike, Iconsole is a bit clunky
The bike is great and very sturdy and works well. in Smart mode it sometimes freeze and you have to unplug and replug bike. But happy with it sofar.
Hi Juanita,
Thank you for your feedback here. We take every feedback seriously and if you experience any further issues with the console, we encourage you to reach out to our customer service and we'll be happy to look into it further for you.
Happy biking!
GAF Team
:(
After having multiple problems with one of these I accepted a replacement. Unfortunately the same issues have appeared.
The pulse meter doesn't work a lot of the time and again the resistance has jammed on full rendering it useless.
Unfortunately it is now out of the labour warranty and I don't think it is worth spending money to fix.
A lesson to take a refund on a faulty product when offered.
Hi Stephen,
We're genuinely sorry to hear about the problems you've been experiencing with our product. We regret that the labor warranty has expired, and we understand your hesitation in investing more money to repair it.
We appreciate your feedback and will take it into serious consideration as we continuously work towards improving our products and customer satisfaction. If there's anything we can do to assist you or provide further support, please don't hesitate to let us know.
Warm regards,
GAF Team
Broke twice
broke after 4 uses took over a month for them to fix it went to use again for the 20th time and it broke again
Hi Oscar,
We're sorry to hear that you've had such a negative experience with the upright bike. We understand that it can be frustrating when a product breaks and needs to be repaired. We apologize for any inconvenience caused by the delay in the repair process.
At this point, we would like to make things right. If you could reach out to our warranty team by submitting a form here https://www.gymandfitness.co.nz/pages/warranty-form we would be happy to discuss a solution or a replacement for the faulty product.
Our goal is to ensure that all our customers are satisfied with their purchases and have a positive experience with GAF. Thank you for your feedback, and we hope to hear from you soon.
Kind regards,
GAF Team
Great Upright Bike for Beginners
Got this for daily exercise. I'm a beginner and not very fit, it's helping me build a habit and the in built programs are good. Don't have to think, just jump on the bike. No issues with it so far and have been using almost daily for 3 weeks. Recommended for beginners looking for a way to exercise at home.
Hi T,
We appreciate you taking the time to share your rating with us. We look forward to seeing you again soon.
GAF Team