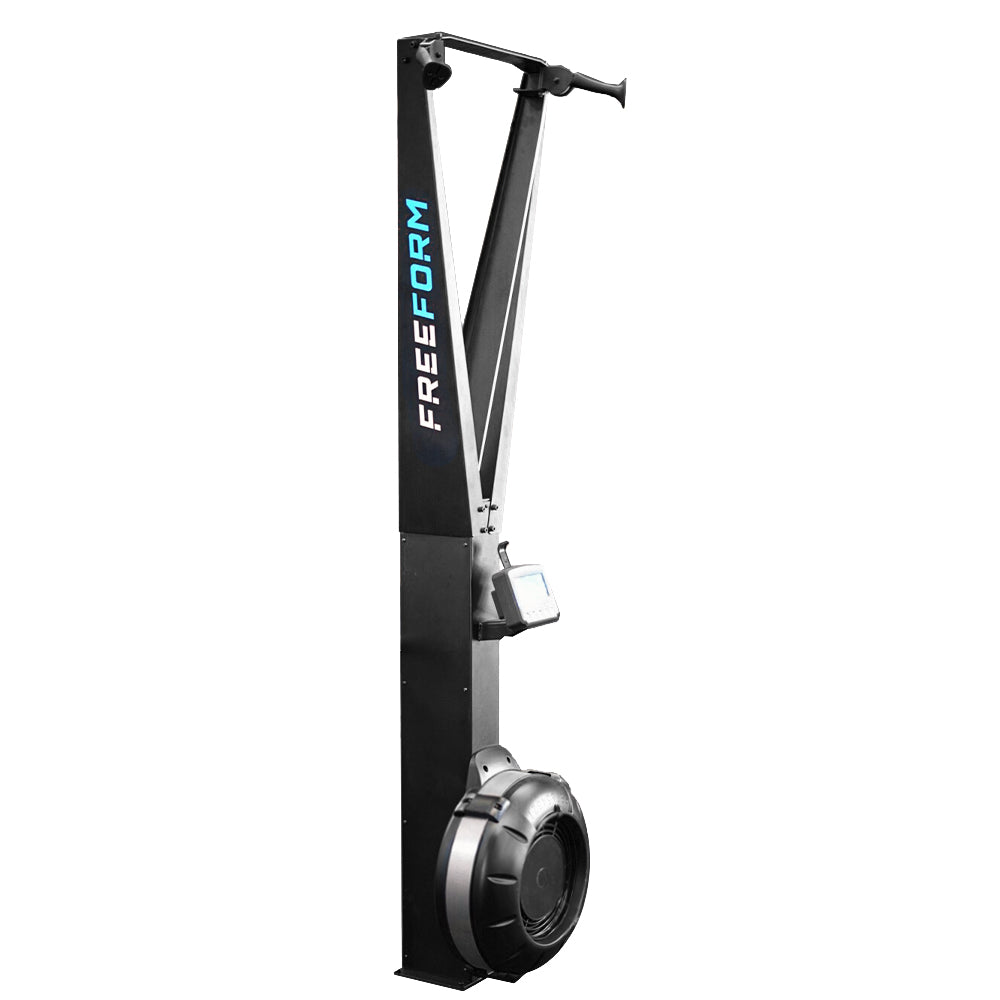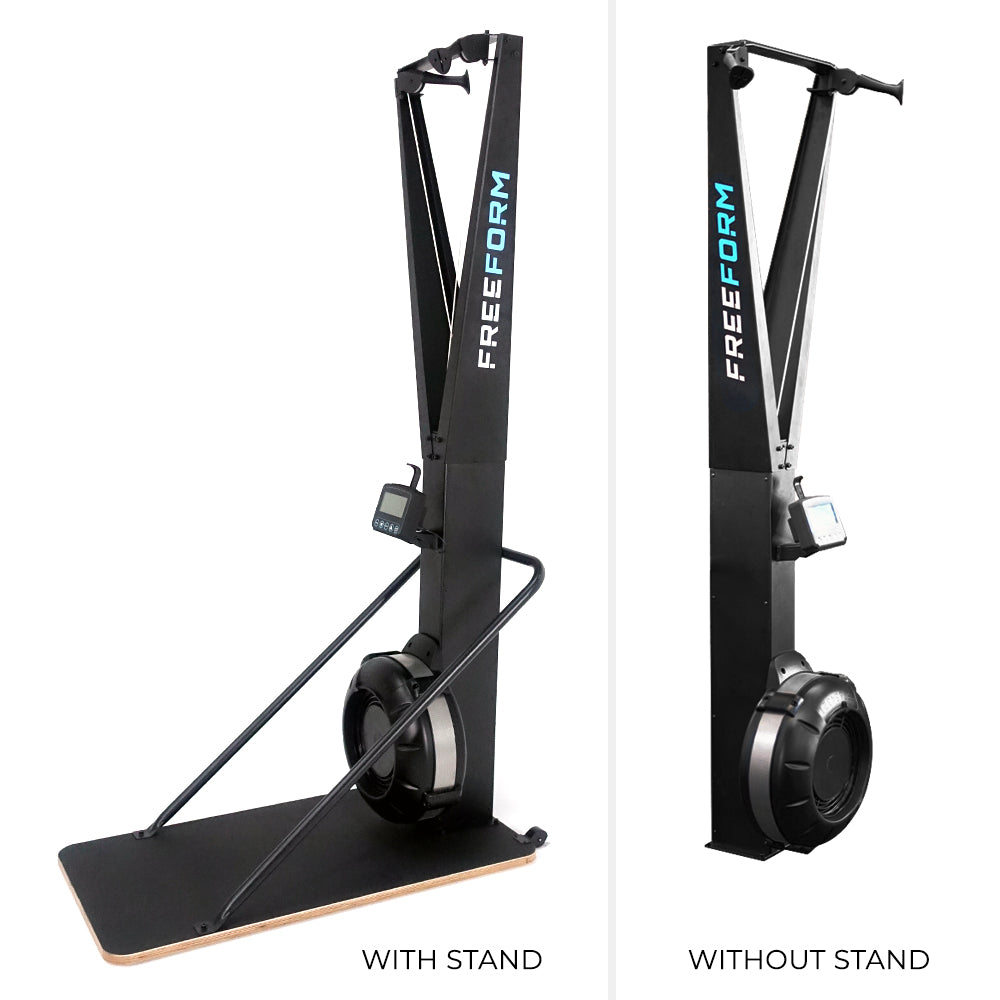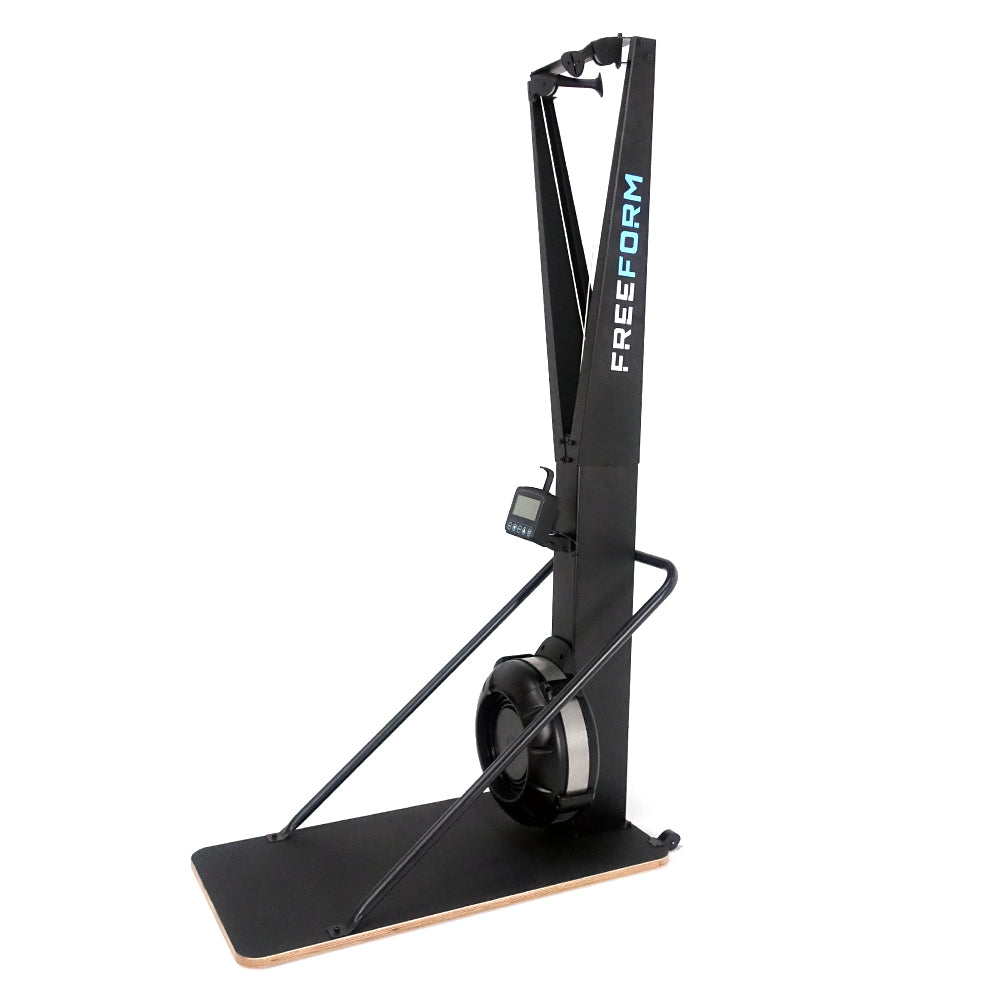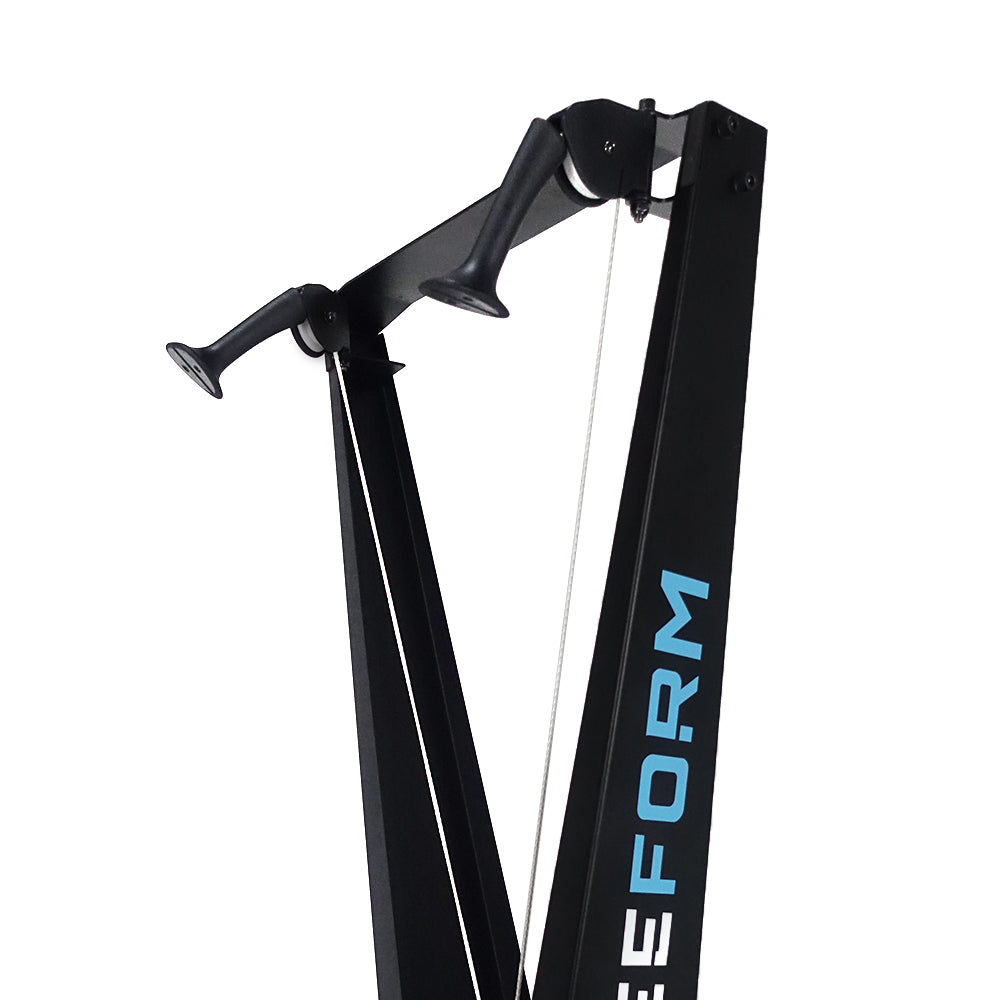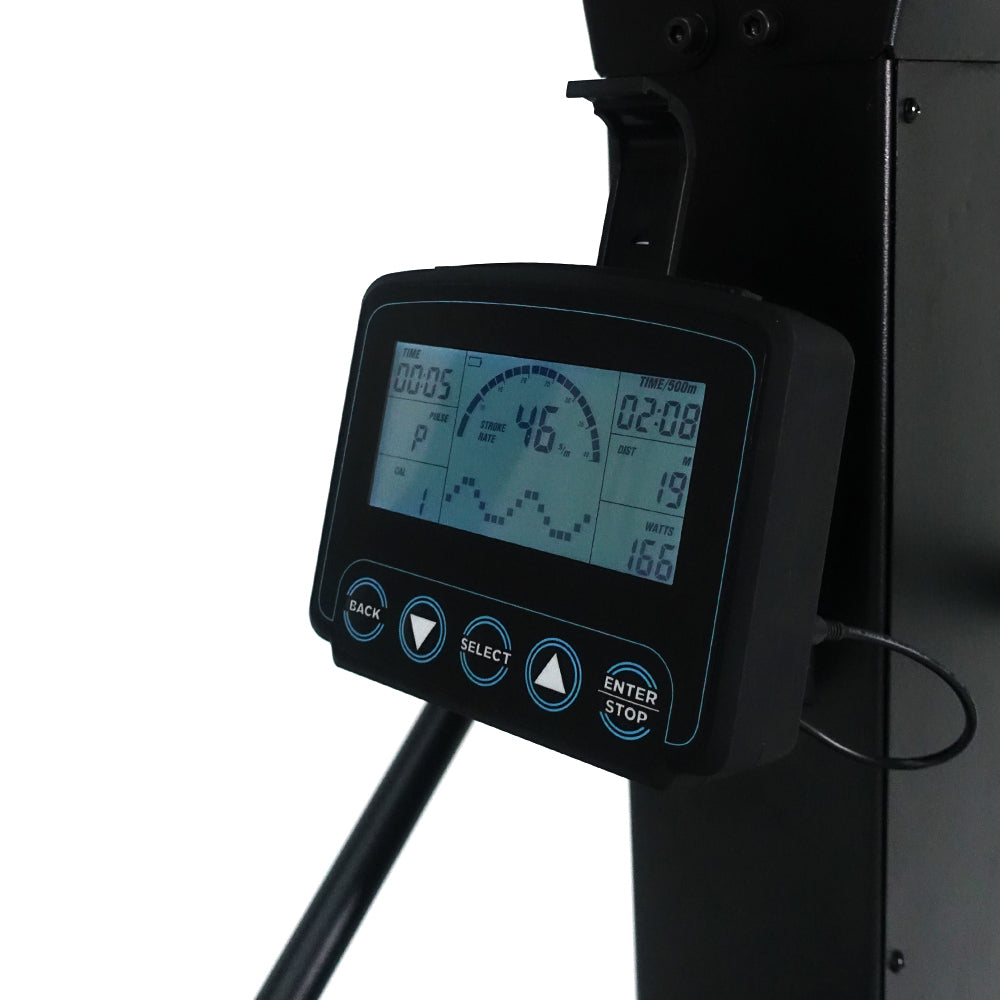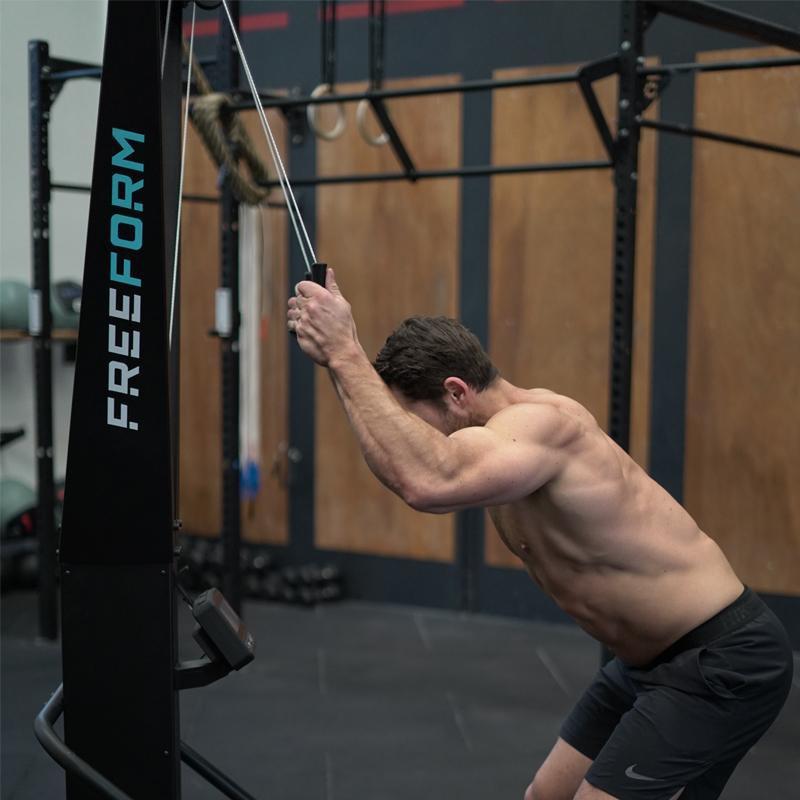 Ski Trainer
Develop your strength and endurance with the Freeform Ski Trainer. Designed to simulate the movement of cross-country skiing, this low-impact machine gives you a full-body workout all in the comfort of your home or commercial gym. The innovative flywheel technology allows you to adjust the airflow quickly and change the feel of the pull to suit your workout.
Modern features and ergonomic comfort meets old-school hardcore training. The Freeform Ski Trainer is packed with the most up-to-date, innovative features.
CUSTOMERS ALSO BOUGHT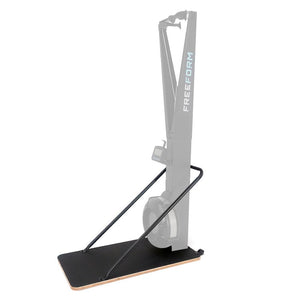 The Freeform Cardio Ski Trainer Floor Stand is specially designed for enhanced stability beyond the competition. The Freeform Ski Trainer has created a base plate frame for incredible stability.
---
Key Benefits
FULL-BODY WORKOUT

Improve your cardio fitness while working a range of muscle groups in your upper & lower body. The Freeform Ski-Trainer will also help to develop your flexibility, coordination and core strength.

 

HIGH INTENSITY - LOW IMPACT

More than your ordinary cardio machine. The Freeform Ski Trainer will work your lower body to improve strength and toning definition with reduced impact stress on your joints.

 

9 AIRFLOW ADJUST SEGMENTS

The Freeform Ski Trainer gives you full control over your workout intensity WITH 9 adjustable resistance levels. Resistance response is relative to your stroke movement. The harder you pull, the harder the resistance is. As the flywheel spins faster, the air resistance increases.

SMOOTH FLYWHEEL

Rotate the dial on the spiral damper to adjust the flywheel airflow to suit your preference.

The Freeform Ski Trainer includes an air dampener which controls the volume of air moved by the vanes of the rotating flywheel. Therefore a larger vent opening results in a higher resistance, and a smaller vent opening results in a lower resistance.

 

ERGONOMIC GRIP HANDLE

The Freeform Ski Trainer handles are similar to a Nordic Ski grip size, and ergonomically shaped for a natural feel. The eco-friendly handle coating protects against sweat and provides a secure grip at all times while also being soft and comfortable in your palms.

 

ELITE PERFORMANCE MONITOR

Freeform Ski Trainer includes the Elite Performance Monitor with blue backlit display screen. Accurately keep track of your strokes per minute, time, distance, cycle, heart rate (heart rate strap not included), calories and watts.

 

SOLID AND LIGHT-WEIGHT

The Freeform Ski Trainer frame is both stable and light-weight, while the high-strength drive cords provide a smooth and natural experience. The trainer also comes equipped with a holder for your phone, so you can be entertained while you train.

 

EASY-TO-MOVE

The Freeform Ski Trainer can be wall-mounted or used with the Freeform floor stand to remain mobile. The floor stand, with front transport wheels and low weight frame, make it easy for almost anyone to move or store away between workouts.

 

COMMERCIAL GRADE

The easy to maintain, Freeform Ski Trainer was built with quality materials to handle frequent, high-intensity usage. Suitable for high-performance training centres, commercial gyms, sporting clubs, fitness centres or in your home/garage gym.

 
Specifications
Usage: Full Commercial
Assembled Dimensions: 120cm (D) x 59cm (W) x 214cm (H)
Assembly Time: 20 to 30 mins.
SIMILAR AVAILABLE PRODUCTS
Freeform Cardio Ski Trainer
Great to deal with
Really enjoying my Freeform cardio ski trainer. Excellent service and prompt delivery. Thanks guys!
Hi Stephen,
Thank you so much for taking the time to share your positive experience with us! We're so glad to hear that you're enjoying your Freeform cardio ski trainer and that you received excellent service and a prompt delivery. We always strive to provide our customers with the best possible experience, and it's great to know that we succeeded in delivering that for you. Thanks for choosing GAF, and we hope you continue to love your new piece of equipment!
Happy exercising!
GAF Team
Ski machine
Awesome equipment fantastic service.
Many thanks
Hi Rangi,
We greatly appreciate your positive feedback regarding our Ski Trainer equipment and service. It brings us joy to know that you found our equipment to be awesome and our service to be fantastic. Thank you for choosing our product and for entrusting your ski training needs to us. We hope to continue providing great service to you in the future.
Happy training!
GAF Team
Freeform Cardio Ski Trainer
Freeform Cardio Ski Trainer - Excellent experience with Gym and Fitness.
I'm not normally one to leave reviews but felt I had to on this occasion.
I ordered the Ski Trainer on Dec 27th and had confirmation that same day. There was supposed to be a free floor stand automatically added to the order which wasn't on the invoice so I went straight back by e-mail asking about that and received a reply that same day with an updated invoice. This was on a public holiday following Christmas.
A day or two later I received confirmation of shipping and then the ski trainer arrived on Wednesday Jan 4th.
This was amazing service at this time of year with all the public holidays.
The ski trainer arrived in excellent condition. I've put together a lot of gym equipment over teh years and I can say this one wasn't difficult but wasn't particularly straight forward. The instructions weren't particularly clear when it came to which upright arm went on which side. The pictures in the instructions appeared to differ from page to page. It would have been much easier to add a sentence that the small foam pads should be at the front and that would have made it a lot more straight forward.
Once that was done and everything else was installed the cables were twisted and I needed to remove one of the pulleys and rotate it to remove the crossover in the cable. I see this has also been mentioned in a couple of other reviews and is obviously an issue at manufacture. It could be done with the tools included, but would be easier not to have to do that.
Other than that it was a painless exercise putting it together and getting it up and running, and the ski trainer is getting a lot of use already. It was a fantastic price on special and with the free floor stand. Very smooth and takes up far less room than I thought it would, even with the floor attached.
Very happy, amazed with the speed of contact and delivery over the Christmas and New Year period and would definitely use gym and fitness again.
Hi Craig,
Thanks a lot for taking the time to share your experience with not only the Ski Trainer but with your shopping experience with GAF as well! We're glad you received your trainer in time and that assembling it wasn't such a hassle. We hope to see you again soon.
Happy Training!
GAF Team
Epic
So good ! So easy to put tighter and its awesome that the base has wheels to move around the gym