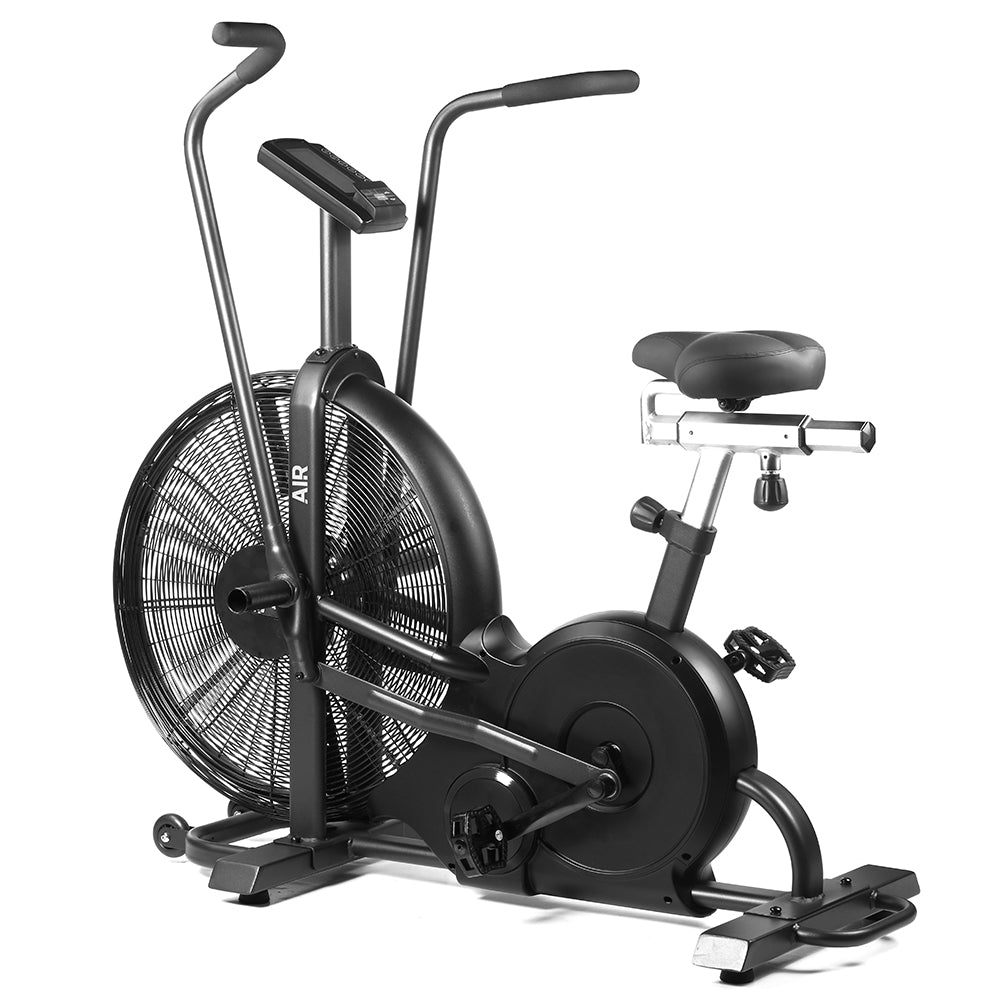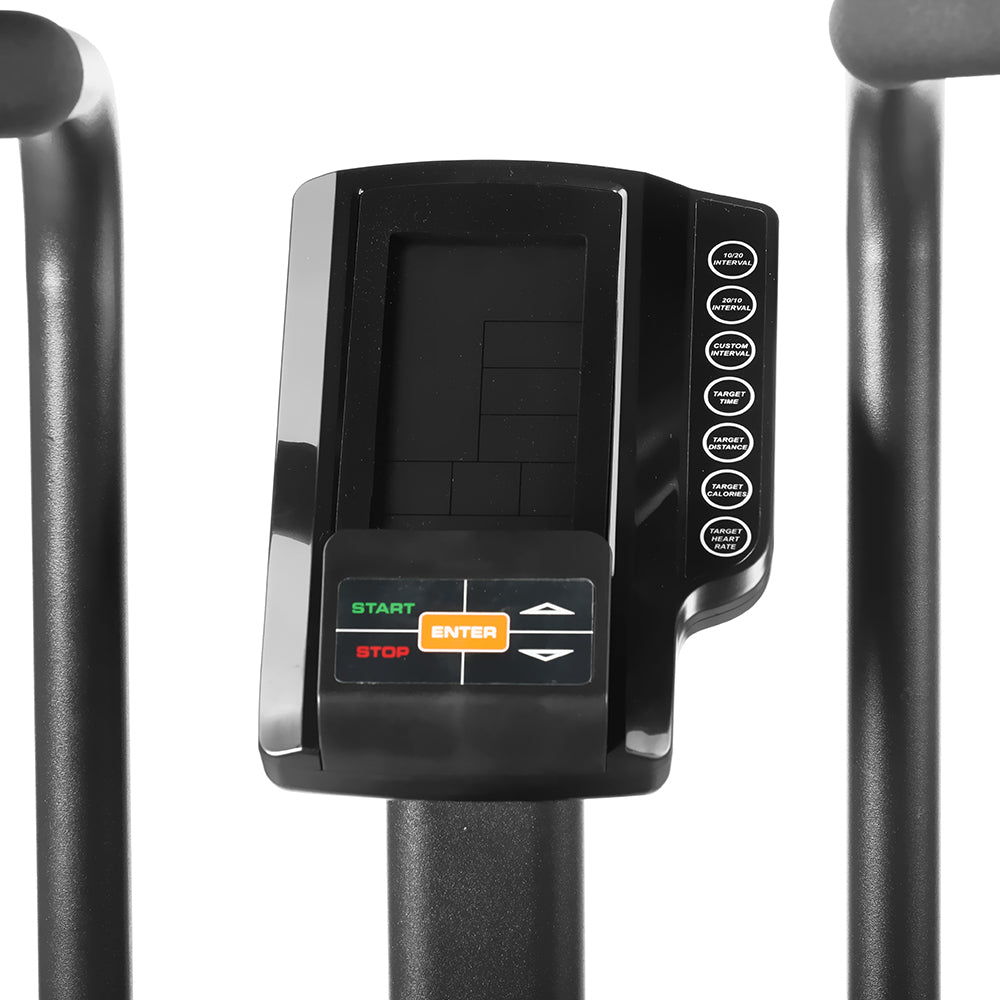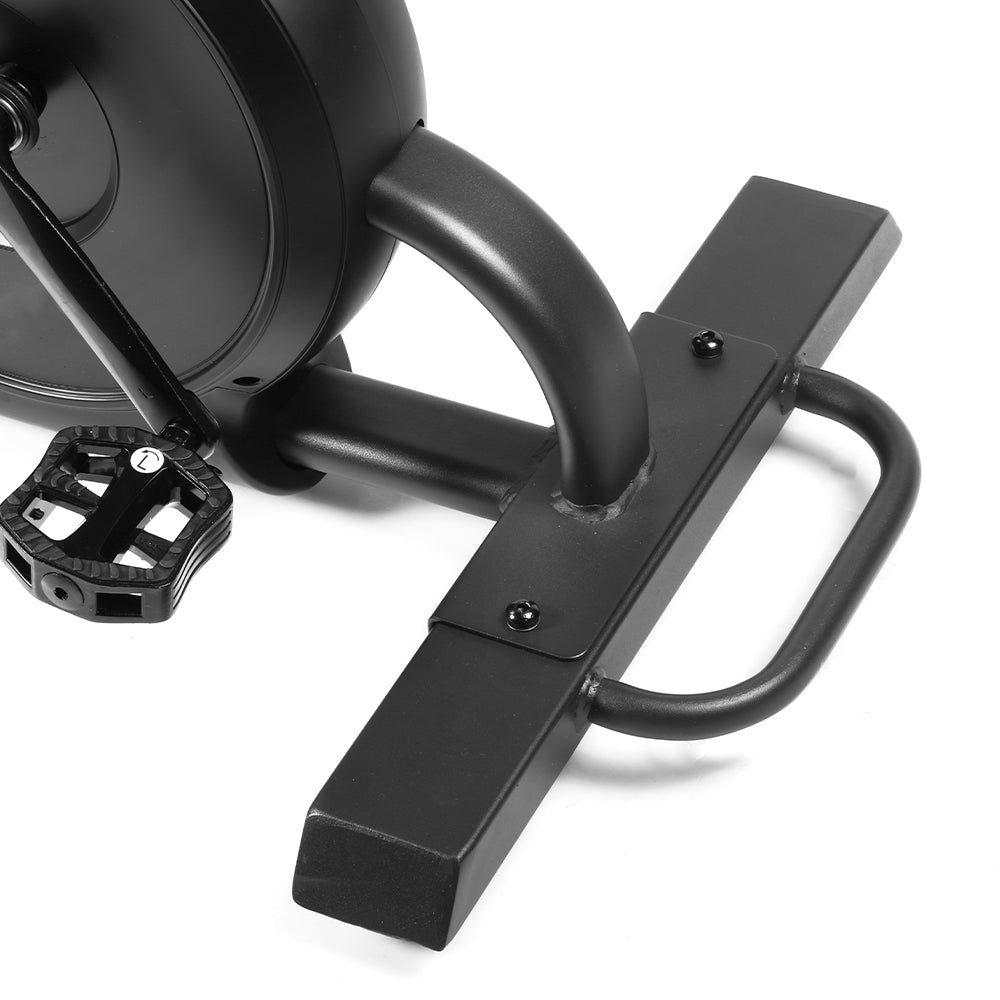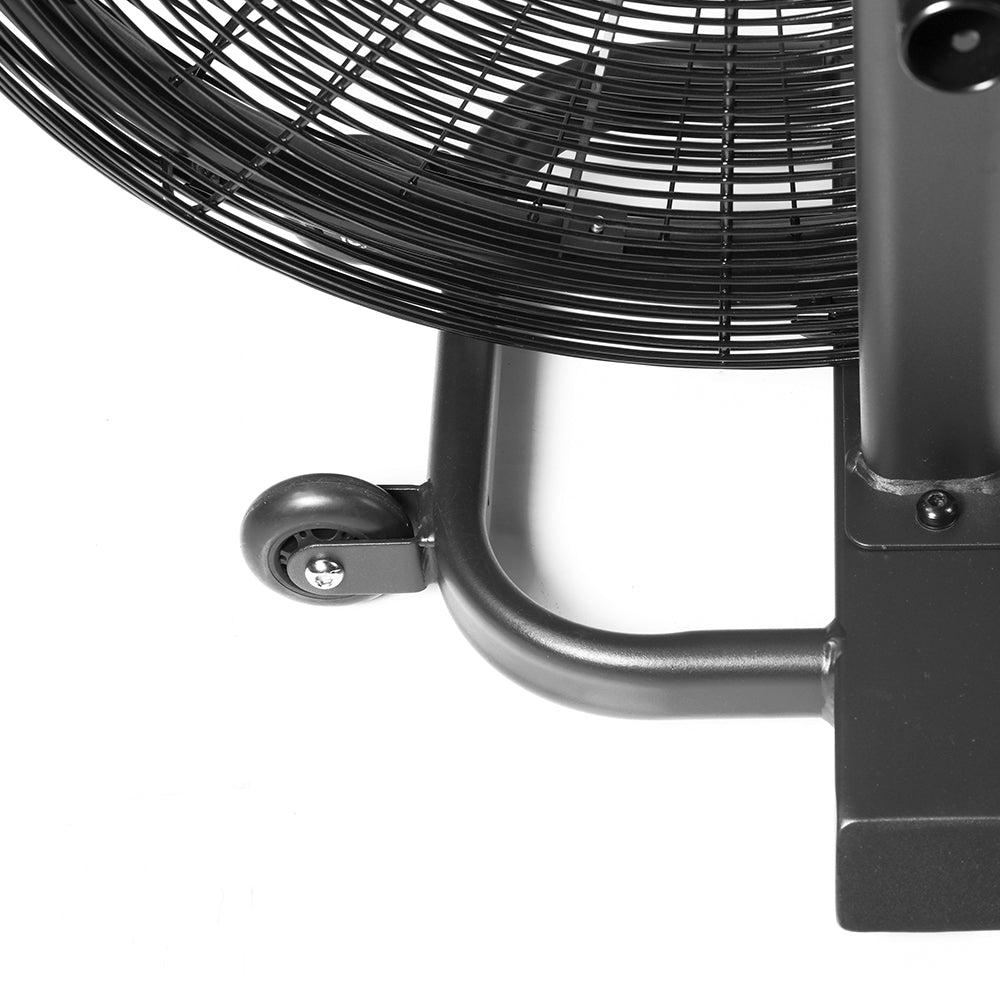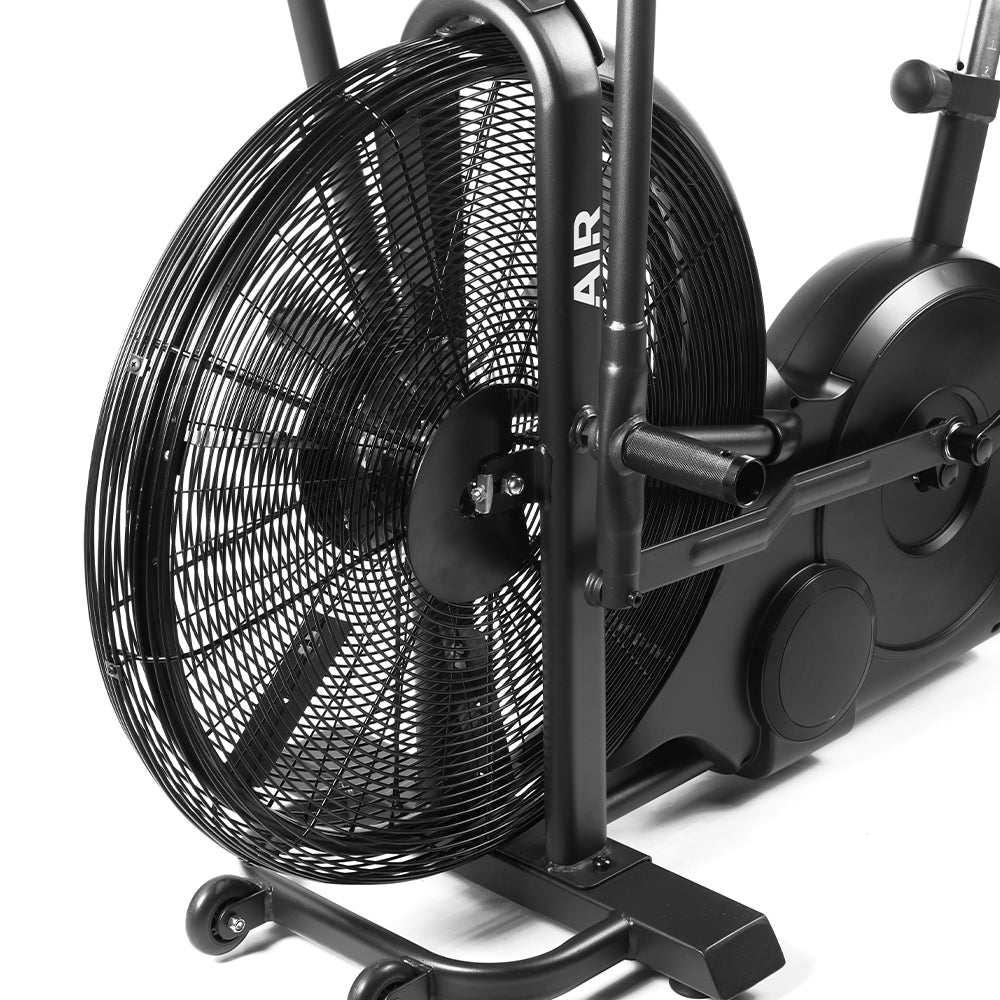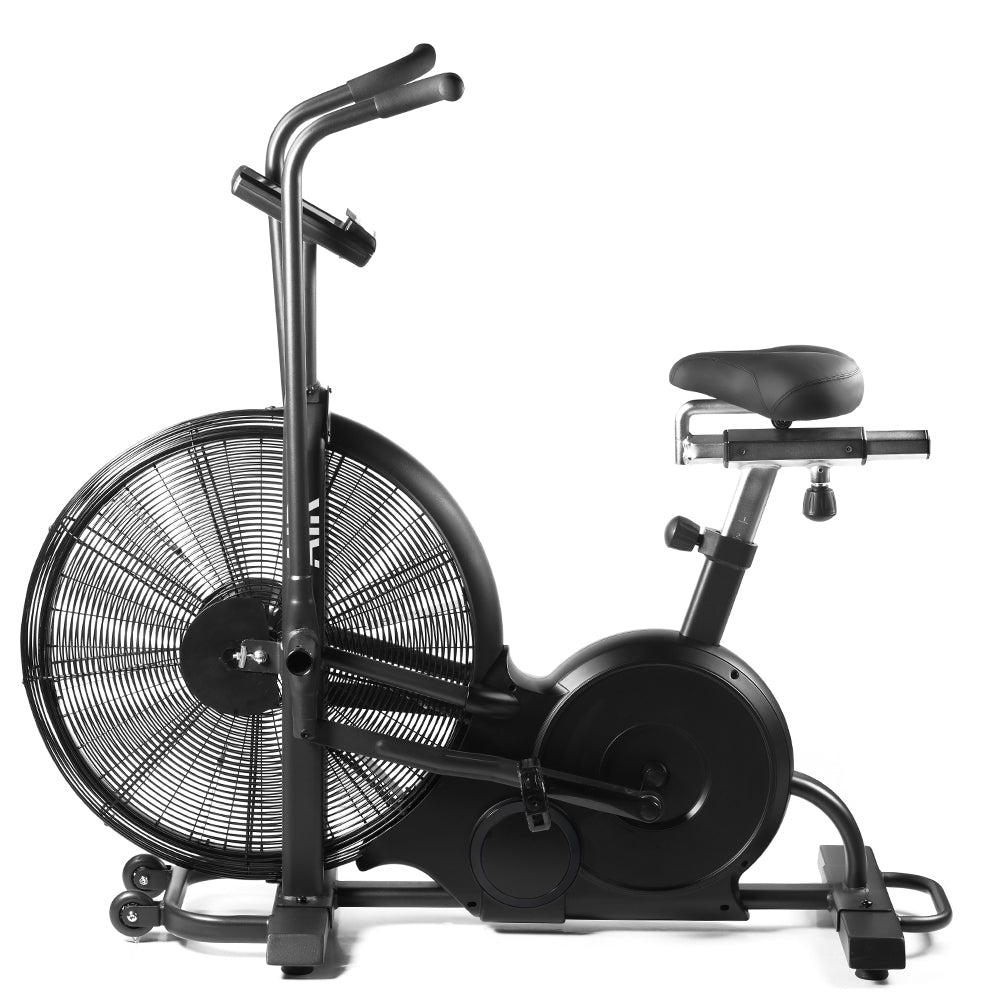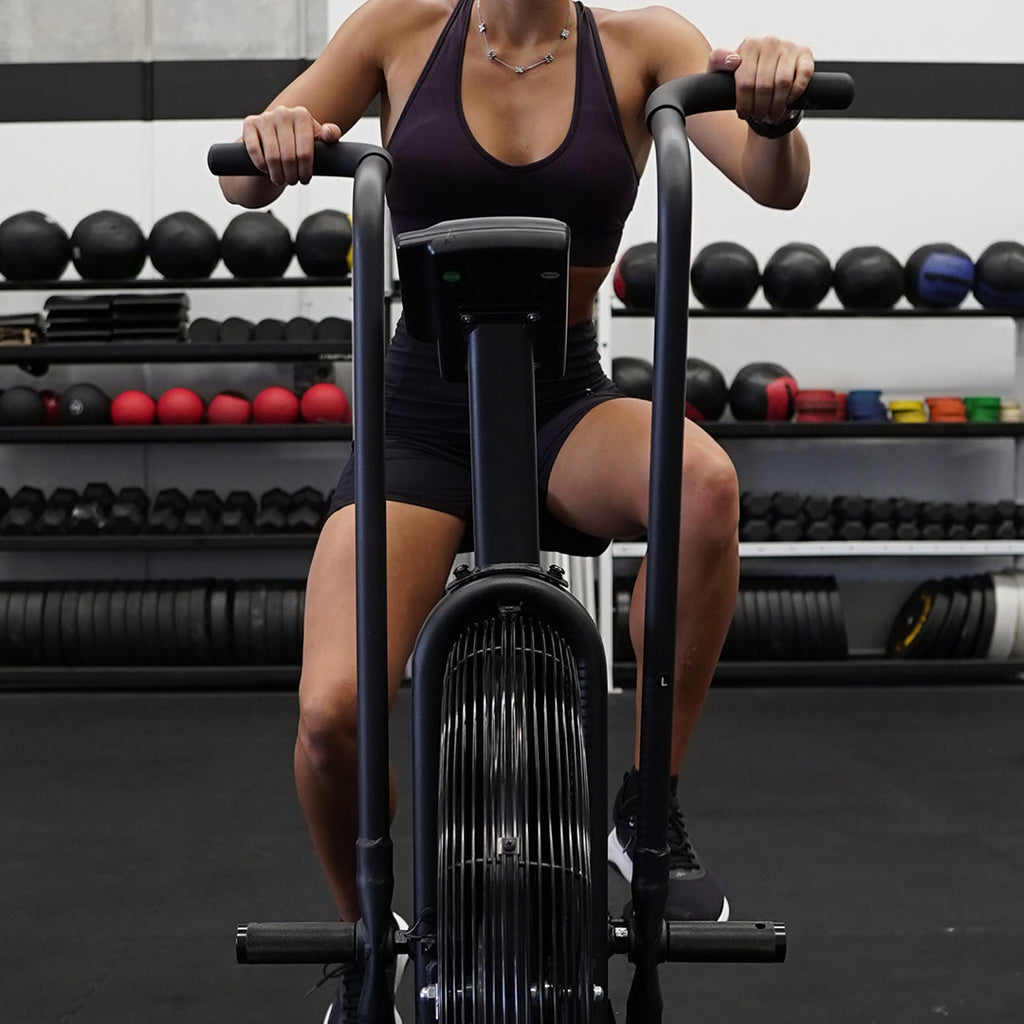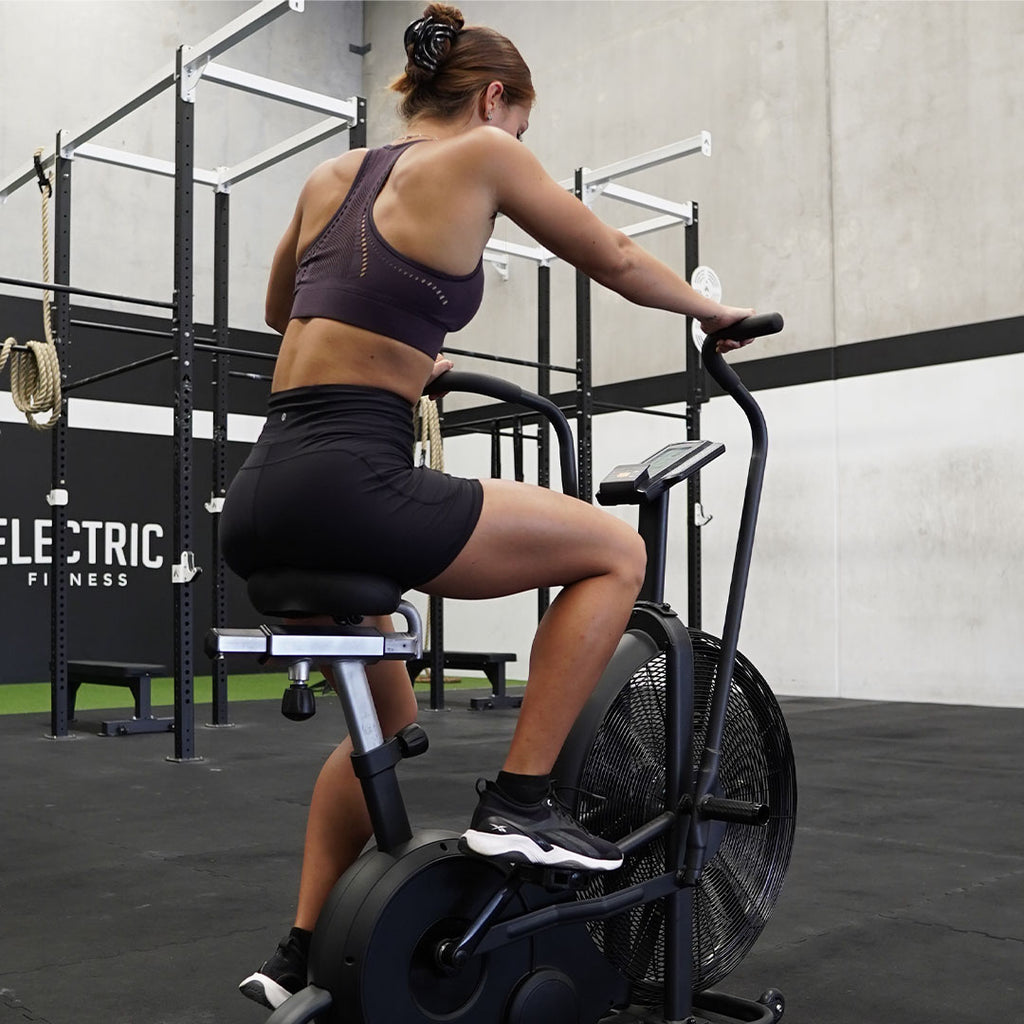 Air Bike
Experience the ultimate piece of cardio equipment, no matter your fitness level, with the Freeform Air Bike. This dual-action exercise bike is designed to target your upper and lower body for better conditioning and intense calorie-burning workouts - all without putting any stress on your joints! Featuring a massive 62.5cm diameter steel fan, easily adjustable comfort seat and unlimited resistance, the Freeform Air Bike can provide a challenging workout for even the most elite athletes..
---
Key Features
HEART RATE MONITOR COMPATIBLE

Combine with the Force USA Heart Rate Monitor to train, track and optimise your performance while kicking those fitness goals! Understand how your body responds to different intensity exercises and keep your heart rate in the correct zone. Stay motivated, boost your cardio and enjoy the very latest in fitness tech.

*Force USA Heart Rate Monitor sold separately.

 

INFINITE INTENSITY AND RESISTANCE

This air resistance bike provides you with full control over your workout intensity. Resistance response is directly calculated by how hard you pedal, push and pull - the more air you move, the greater the resistance! Slowing down is as simple as easing the intensity of your push, pull and pedal stroke in order to decrease the resistance and amount of air moving.

 

A FULL-BODY WORKOUT

The powerful fan bike activates the muscles in your arms, chest, back, legs, and core through the movements of pushing, pulling and pedalling. It is a great way to incorporate interval training into your cardio workout without losing strength and muscle mass, making it the ultimate fat-burning machine.

 

EASILY ADJUSTABLE

The 4-way adjustable seat allows you to adjust the seat up, down, forward and back. Fitted with easily adjustable pop pins, loosen the pop-pin and pull out to adjust the vertical distance from the seat to pedal. Ease the seat lever to slide the seat closer or further away from the handlebars.

 

MONITOR YOUR STATS

The Freeform Air Bike includes a simple-to-use LCD monitor, so you can keep track of your workout data easily. Multiple statistics are measured, including calories, speed, distance, time, pulse, RPM and watts, to make it easy to manage your training.

 
Specifications
Usage: Domestic
Compatible with the Force USA Heart Rate Monitor.
Length: 120cm
Width: 55cm
Height: 145cm
Max User Weight: 136kg
Unit Weight: 51.5kg
5 Year Frame Warranty*
2 Year Parts Warranty*
SIMILAR AVAILABLE PRODUCTS
Perfect cardio!
Definitely no excuses rain, hail or shine to do cardio!
Hi Toa,
Thank you for your awesome feedback! We agree with you, we hope you enjoy your cycling time with the Air bike and if you have any questions or concern, please feel free to get in touch, we are happy to assist.
Happy cycling!
GAF Team
Good quality, robust and smooth machine
Super happy with this machine, bearings are all smooth, it's very robust and well designed.
Hi Andrew,
Thank you for your excellent review! We're glad you are happy with your purchase and we hope that this bike will help you reach your fitness goals and provide you with long-lasting use.
Happy cycling!
GAF Team
Worth the money
Easy to assemble and the delivery was fast. Exactly what I needed. I have seen a lot of expensive airbike but this one tops as one of the best. I usually use this after work and it challenges my body to burn more especially when used with HIIT workouts. Worth the money!
Hi Maria,
Thank you for your kind review. We're delighted to hear how your purchase was worth it and how the air bike challenges you well. We hope you continue to enjoy your air bike for many more years to come!
Happy biking!
GAF Team
Freeform Cardio Air Bike
easy to assemble, works like should, good work outs.
Hi Andrew,
Thank you for your positive feedback. We're pleased to hear you find it easy to assemble and we hope the cardio air bike will help you enhance your work out routine and help you achieve your goal.
Happy biking!
GAF Team
Hi Keagan,
Thank you for the 5-star rating on our Freeform Cardio Air Bike! If you have any further feedback or concerns, please let us know and we'll happily help.
Happy training!
GAF Team