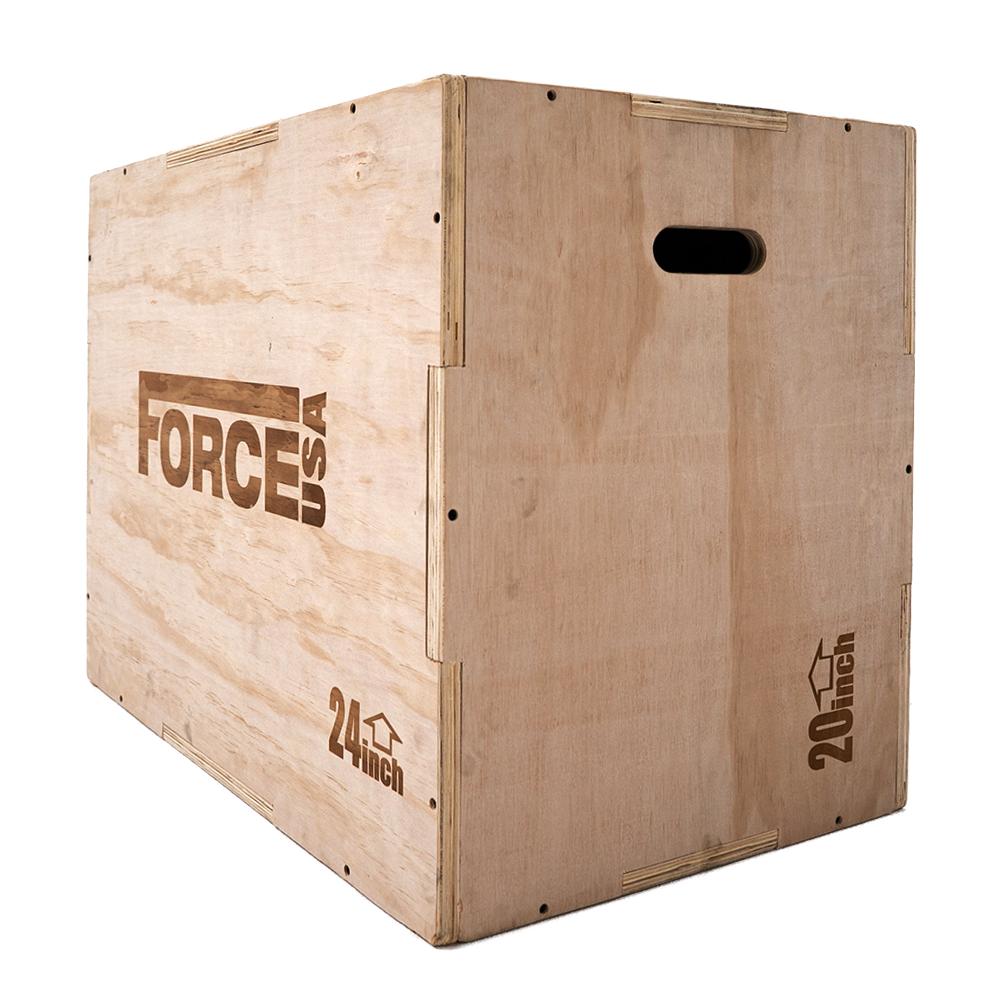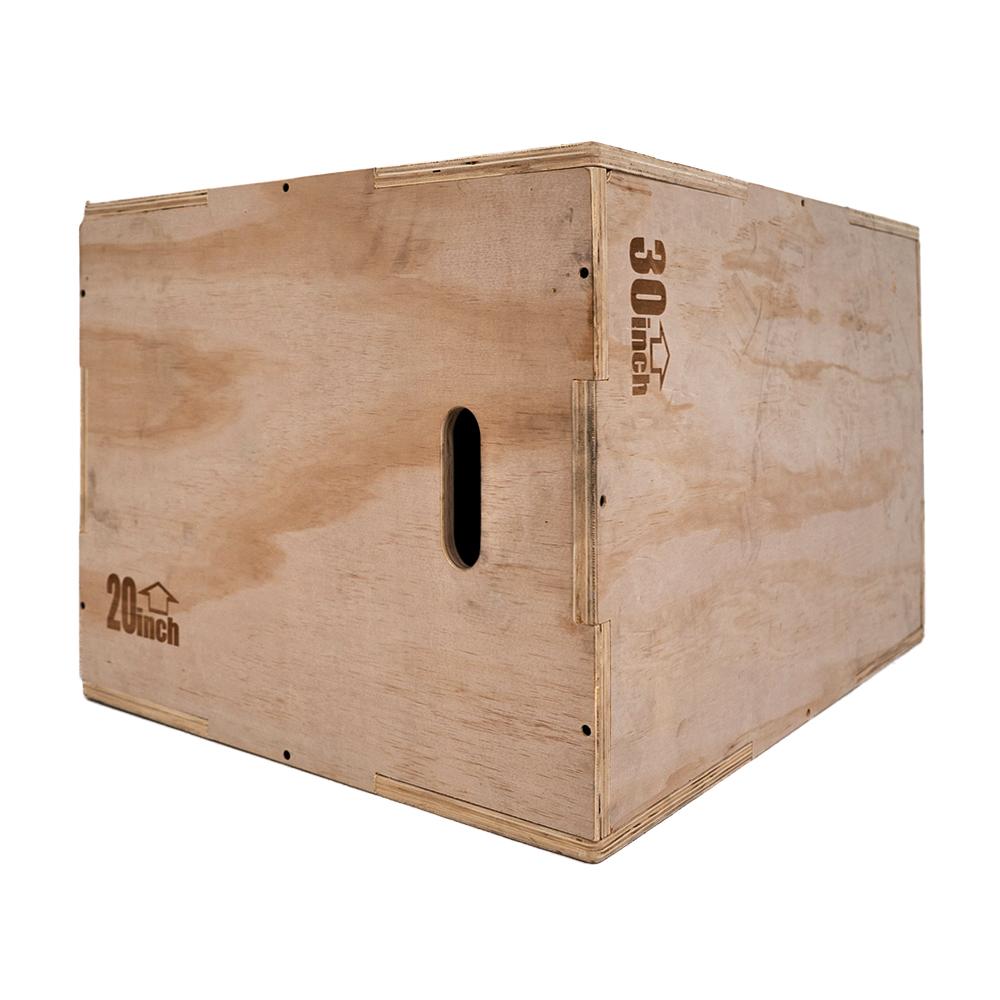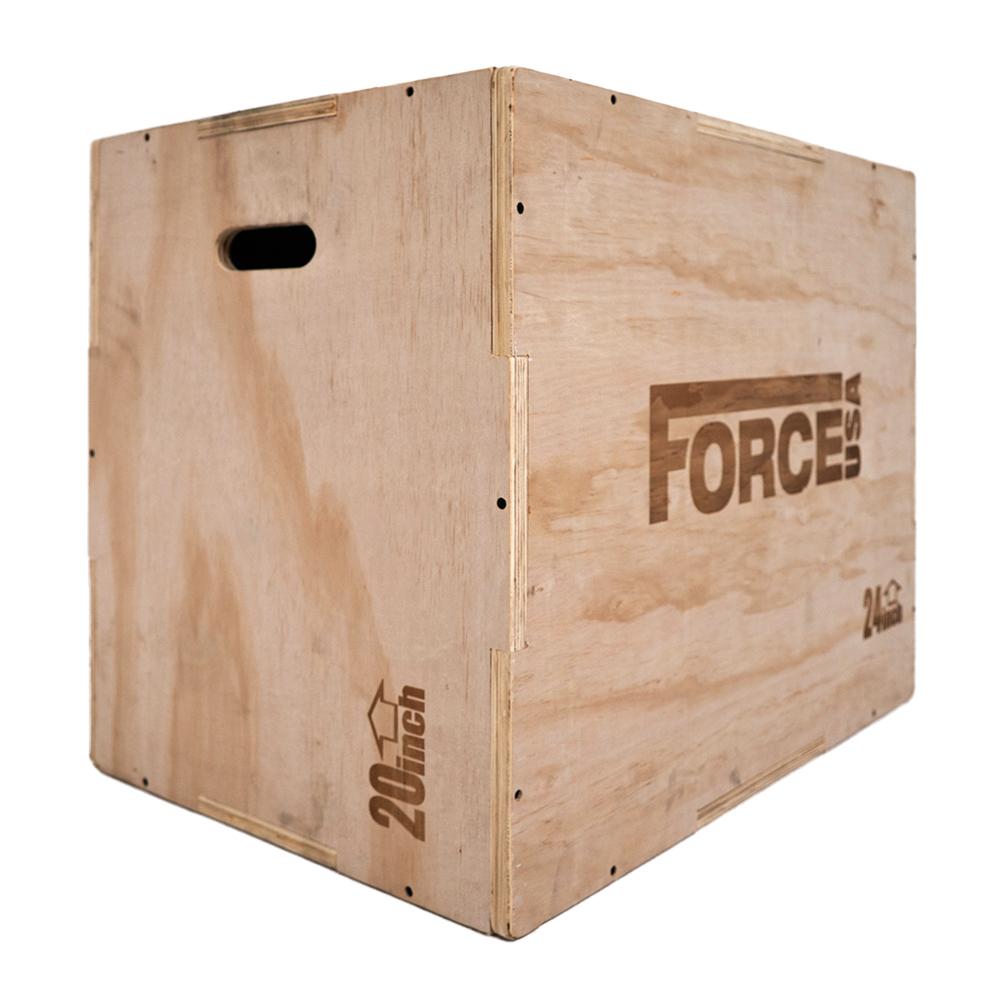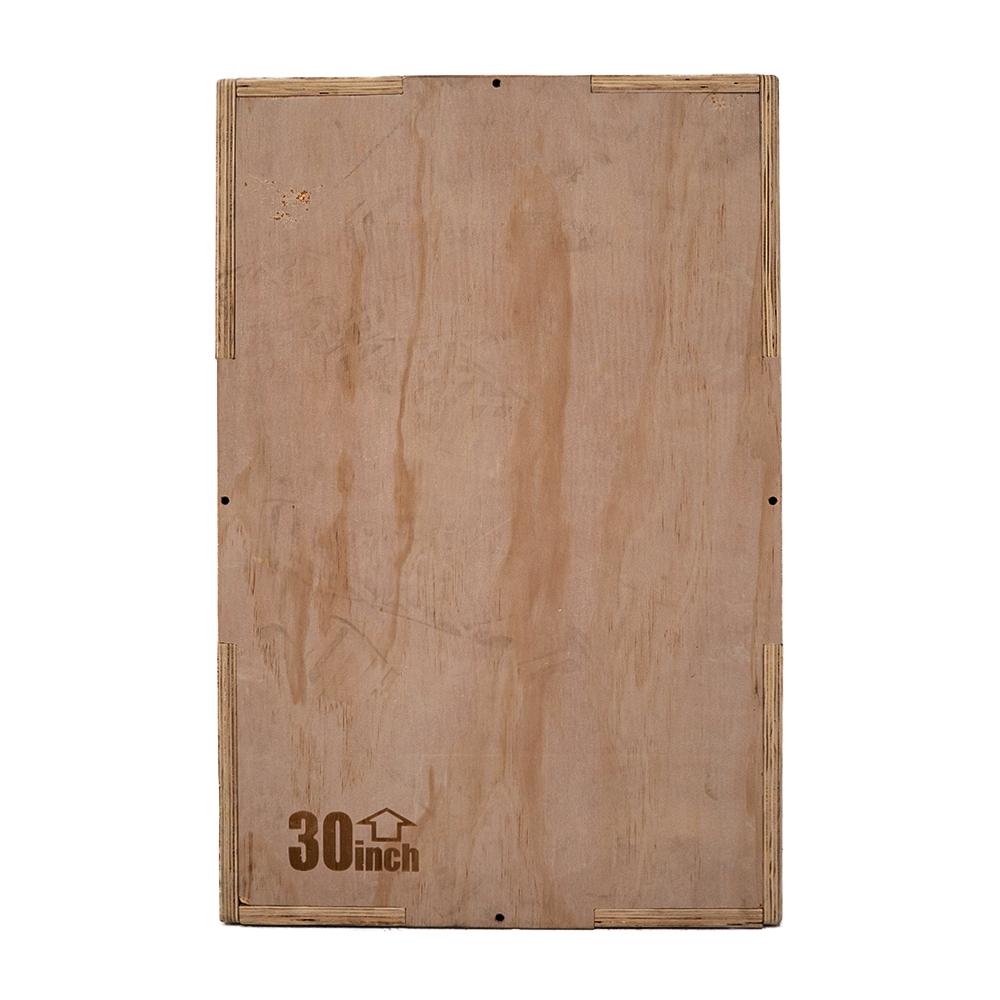 Wooden Plyo Box
Jump into your functional fitness routine with the Force USA® Wooden Plyo Box. This aesthetically appealing piece of equipment is built for safe, effective plyometric training at any skill level. The 3-in-1 design allows for versatility in your workout with three different heights, 20", 24", 30" (51cm, 61cm, 76cm) and is the perfect staple to any home or garage gym.
---
Key Features
ONE BOX, THREE JUMPS

Experience the ultimate in durability and toughness with the Force USA® Wooden Plyo Box. Built with 18mm Canadian Maple plywood, machine rounded corners, and fitted with an internal central support structure, you will feel supported and stable with a lifetime of box jumps.

Assembly is a breeze with an interlocking panel design, fastened with rustproof 7 gauge screws into pre-drilled holes.
Specifications
Usage: Full Commercial
Three height adjustments
18mm plywood
Internal supports
Easy to assemble
Flat packed on arrival
Dimensions: 76cm(L) x 61cm(W) x 51cm(H)
Weight Capacity: 400lbs/181kg
SIMILAR AVAILABLE PRODUCTS
Solid
Solidly built. Easy to put together, but does take a while. It's pretty big so make sure the dimensions are what you're after
Hi Anthony,
Thank you for your detailed review. We appreciate your advice and your support! We hope the Plyo box will help you build more power to your workout routine.
Happy training!
GAF Team
Plyo Box -love it!
Our Forces Plyo box is a great addition to our outdoors cross training circuit. Thanks for the great service to helping us with shipping.
Plyo Box
Super sturdy and easy to put together.
Great value!
Solid and sturdy
Very solid and study plyo box that will do what it's meant to do.
The reason I didn't give 5 stars is because it wasn't as easy to put together as I expected. The panel edges aren't predrilled so you need to be careful lining the panels up flush before sending the screw home. Comes with a screw driver which was a nice touch but I highly recommend a power tool. Another minor quality issue was the branding/size print was quite faded, barely visible on one panel. The edges may need a light sand here and there if you want it splinter proof.
Overall happy with the product.
Great plyo box
Very sturdy and easy to put together. Very happy with it
Hi Jon,
We appreciate you taking the time to share your rating with us.
We look forward to seeing you again soon.
GAF TEAM