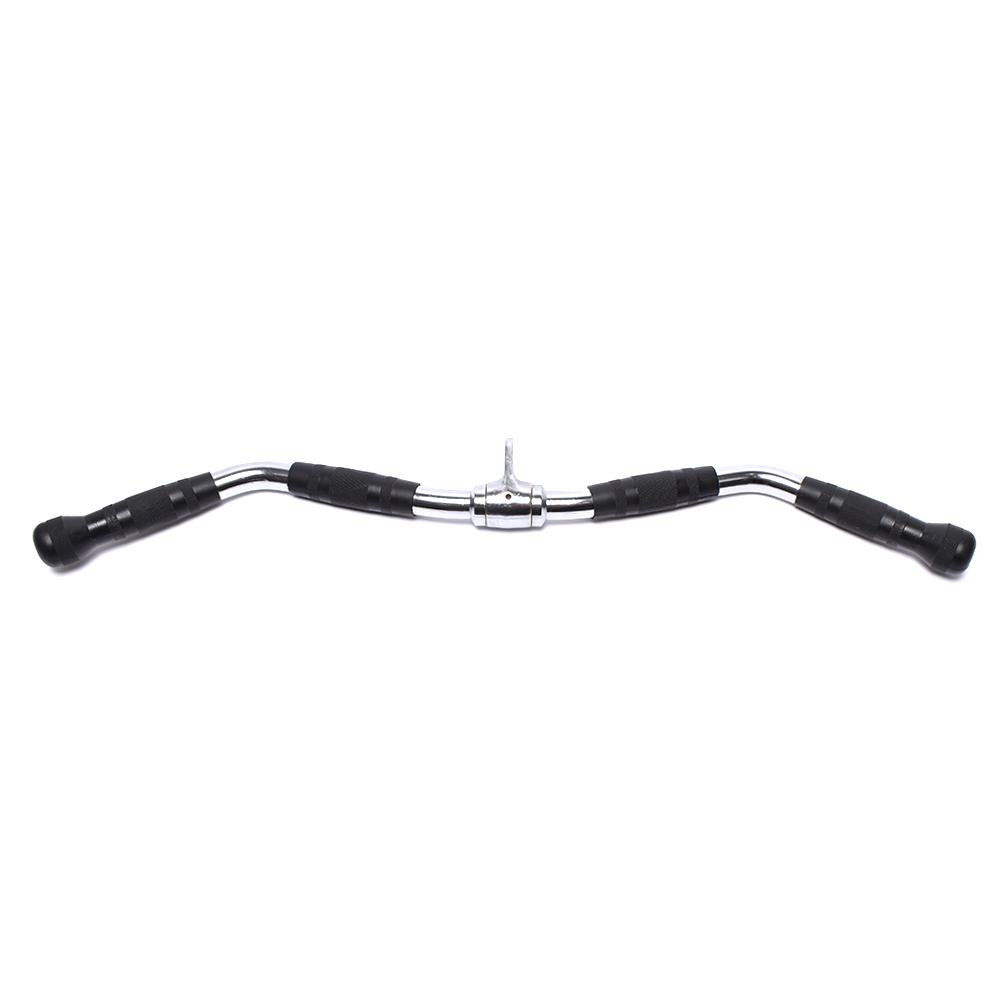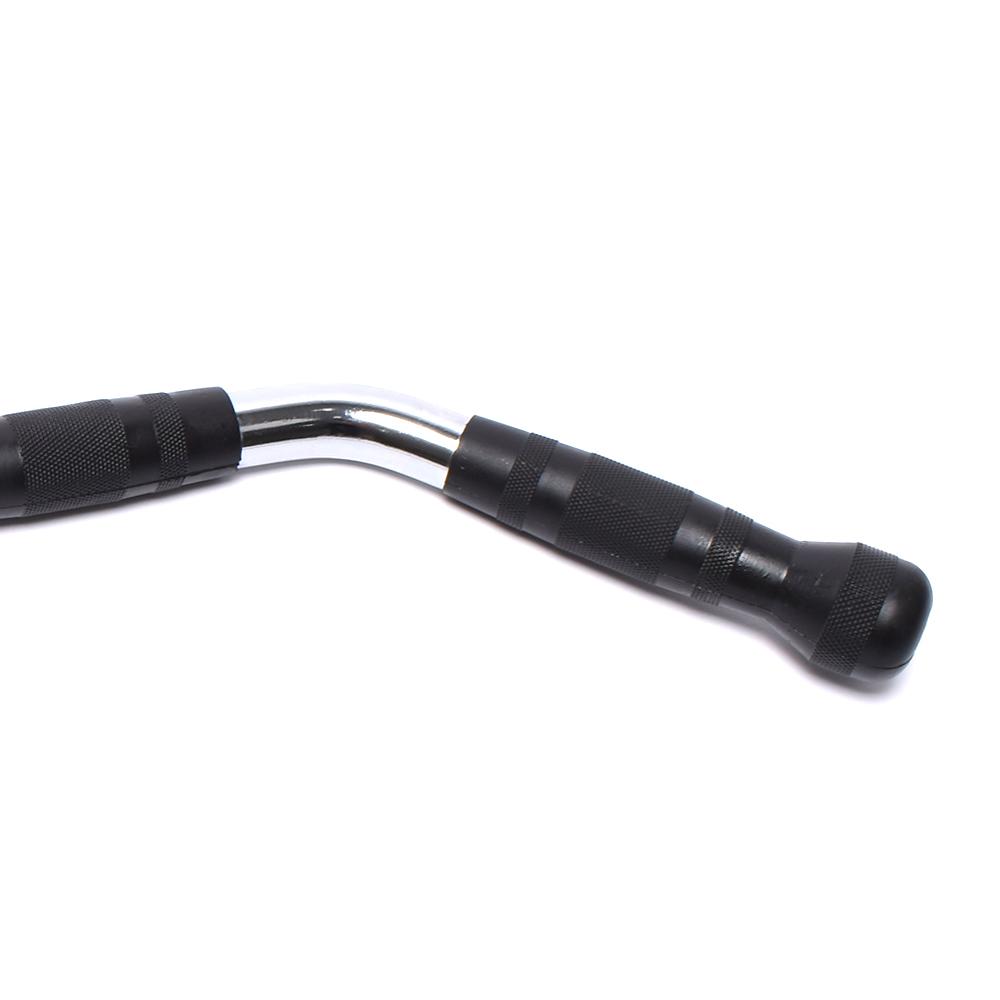 Revolving Curl Row Bar
One of the most versatile 'must haves' for any home gym or studio, this 3kg machine welded Revolving Curl Row Bar from the team at Force USA makes the perfect addition to your set-up. Delivering heavy-duty high tensile steel and 3 super comfortable hand positions, your exercise options are limitless - wide and close grip seated rows, straight arm pulldowns, bicep curls, standing, and bent rows, you name it this bar has it. Just hook your Revolving Curl Row Bar onto any machine with a cable attachment and get started!
---
Key Features
Three ultra-comfortable grip positions

Expand your range of exercises with 3 hand positions to fully isolate biceps, triceps, and lats during workouts. Rubber stoppers will also stop your hands from slipping when you go wide.

Incredible durability and strength

As with every Force USA product, this bar is engineered for consistent performance with a Lifetime Structural Warranty and heavy-duty Commercial Use guarantee.

Minimise strain on wrists and elbows

If you've found the straight bar is increasing force on your wrists and elbows, then the Revolving Curl Row Bar could be the answer with its high-performance grip design.

Smooth rotating central carabiner

The rotating central carabiner holder also has a grease port for smooth operation to extend its lifespan and reduce noise during workouts.
Exercises
Cable Tricep Pushdown
Cable Overhead Tricep Extension
Cable Bicep Curl
Cable Lying Pull-overs
Cable Front Raise

Seated Row
Cable Upright Row

Specifications
Usage: Full Commercial
400lb psi tensile strength
Length: 76cm
Product Weight: 3kg
SIMILAR AVAILABLE PRODUCTS
cable-attachment
Curl Row bar
Great quality product, awesome customer service. Thank you
Hi Allan,
Thank you so much for your kind words, we really appreciate it. We value your business and we look forward to serve you again with quality service and products :)
Happy training!
GAF Team
Multi purpose Bar
I bought the bar as a lat pull down tool however i now use it for triceps and biceps too.
Very versatile and up until know no issues with quality or performance.
Hi Rob,
Thank you for your feedback! We are glad to hear that the revolving curl row bar has been working well for you and that you have found it to be a versatile addition to your workout routine. Please let us know if you have any further feedback or questions, and thank you for choosing Gym and Fitness!
Happy training!
GAF Team
Great Product.
Purchased this curl bar online and it was shipped from Gold Coast to Melbourne almost immediately. Is a great item to add to my home gym. Is solid and sturdy and the rubber grips for the hands will not be wearing out any time soon. Really happy.
Hi Ben,
Thank you for taking the time to provide your positive feedback regarding your recent purchase of the curl bar from our online store. We are pleased to hear that you are satisfied with the delivery experience, quality of the product, and that you found it to be a great addition to your home gym.
We look forward to seeing you again soon!
Happy training!
GAF Team
Force USA Revolving Curl Row Bar
Great addition to my cables on smith machine. Always an easy hassle free purchase from Gym and fitness. Excellent product at a great price. Cheers
Hi Richard,
Wow, thank you for sharing your thoughts on the Revolving Curl Bar and we're very happy to hear your positive shopping experience with GAF :)
Here's to more productive work outs!
GAF Team
Force USA Revolving Curl Row Bar
Great addition to the Force USA G15 setup. The revolving bar puts less pressure on my wrists and allows them to be in a natural position. Recommended cable attachment.
Hi Troy,
Thank you for your positive review! We are so glad to hear that the G15 setup with the revolving bar is meeting your needs and is comfortable for your wrists. We appreciate your recommendation!
Happy Training :)
GAF Team