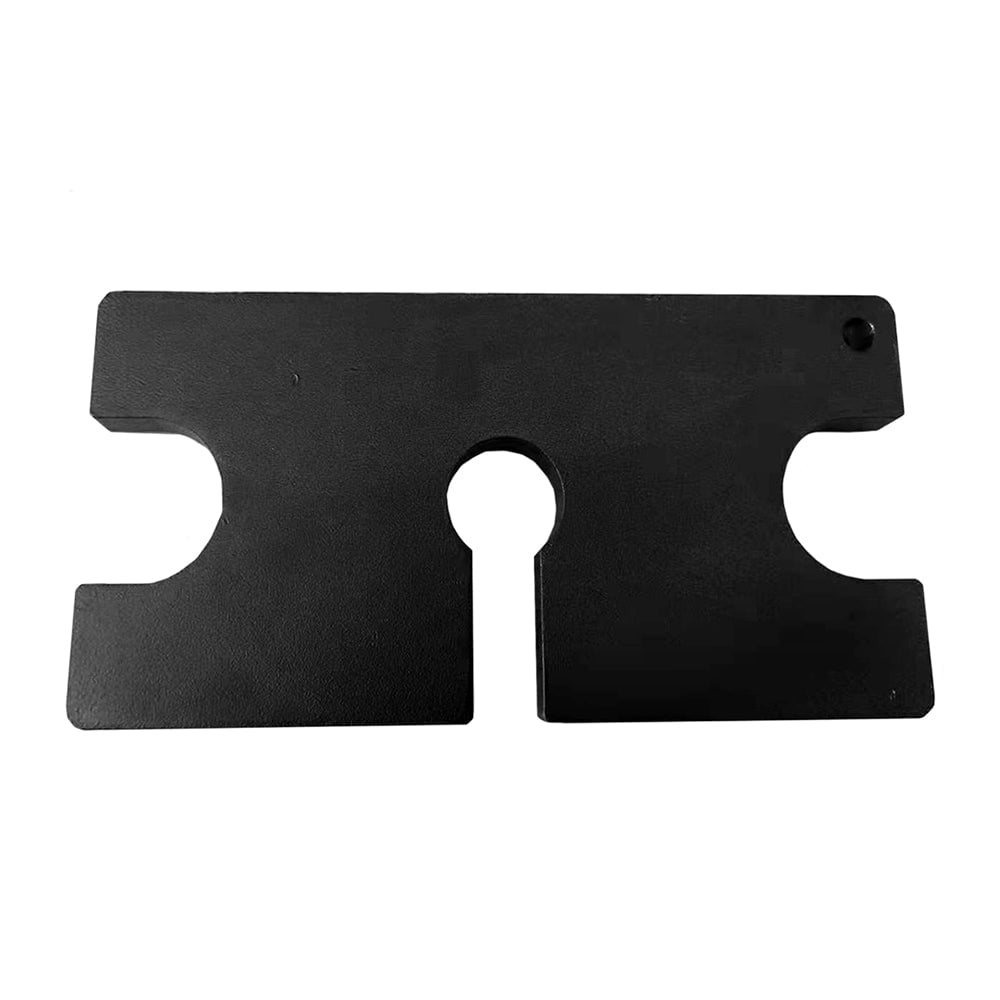 ® G12™ Fractional Weight Stack Plate Pair (2 x 1.5kg)
Eliminate weight plateaus and ensure you have every increase covered with Force USA's G12™ Fractional Weight Plates. Designed specifically for your G12™ All-In-One Trainer, this pair of precision-cut 1.5kg weight plates allow you to increase your lifts in smaller increments and ensure you make progress during every session.
---
Key Features
ENHANCE YOUR WEIGHT TRAINING

Fractional weight plates are a handy training accessory that allows your training to continually evolve to get the most out of the G12™.

Eliminate or minimise frustrating weight plateaus
Continue to achieve gains during every session
Ideal for anyone wanting to hit exact weight totals in pounds
Easily slides onto your G12 weight stacks
Made from precision-cut, commercial-grade steel
Specifications
Usage: Full Commercial
Extras: Fractional weight plates for Force USA® G12™ All-In-One Trainer
Materials: Steel
Important Specs: 2 x 1.5kg (3.3lbs) fractional plates

Easily slides on to weight stacks

Product Weight: 1.5kg per weight plate (3kg total)
Warranty: 12 months
SIMILAR AVAILABLE PRODUCTS
rig-and-rack-attachments
Fractional Weight Stack Plate Pair
These weights work very well. Will highly recommend
Hi Pamela,
Thank you for your kind feedback! We appreciate your recommendation and we're happy you are satisfied with your purchase. If you ever have aby questions or concerns, please don't hesitate to reach out :)
Happy training!
GAF Team
An important addition to the weight stack
We know there are movements that are very weight sensitive and a jump up of 4-5 kg is massive. This fractional weight plate of 1.5 kg resolves this issue. The only reason why I'm not giving it a 5 star is that it has to be loaded from the back of the machine and through the cable rather than from the front.
Hi Mikko,
Thank you for taking the time to write a review. We are glad to hear that our product has helped you overcome the challenge of weight sensitivity during certain movements.
As for your feedback regarding the loading process, please know that we are continuously looking for ways to improve our and we appreciate your input on this matter.
Thank you for choosing GAF and we hope to continue providing you with high-quality fitness equipment.
Happy training!
GAF Team
Amazing plates
Have been looking for the perfect plates for a while. These are them!!
Hi Craig,
Thank you so much for your positive review on our Stack Plates! We strive to provide you with you the best products out there.We appreciate your support!
Happy training!
GAF Team
Great Add On
WIth 10lb (4.5Kg) weight stacks on the G12 with 1:1 cable ratio, the addition of 2 sets of these (one set per weight stack) was an easy decision. Now I have the flexibility of 1.5kg increments all the way up to 94kg per stack!
Hi Mick,
Thank you for the feedback. We are glad to hear that you are enjoying the fractional plates, they are such a good addition to an already great machine.
Kind regards,
GAF Team
Great quality!
I'm very happy with the quality of the product. Great addition to help with load progression!