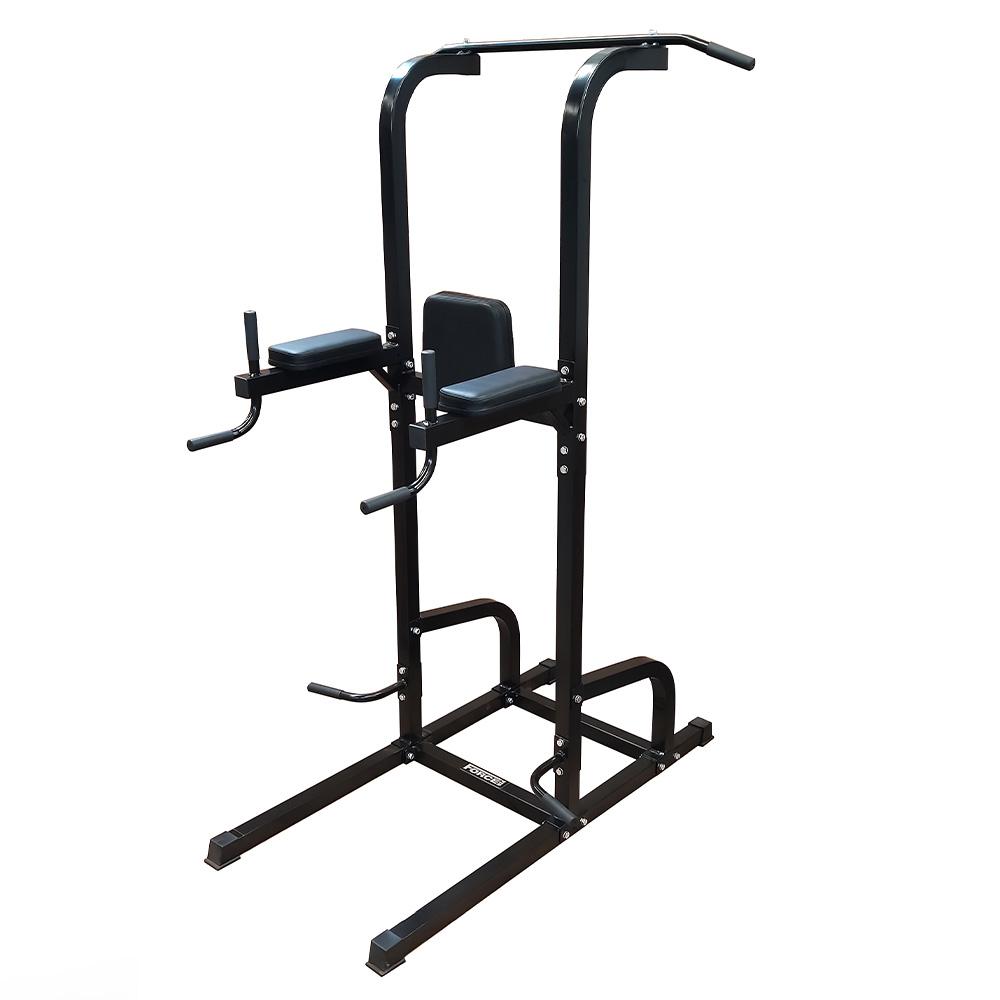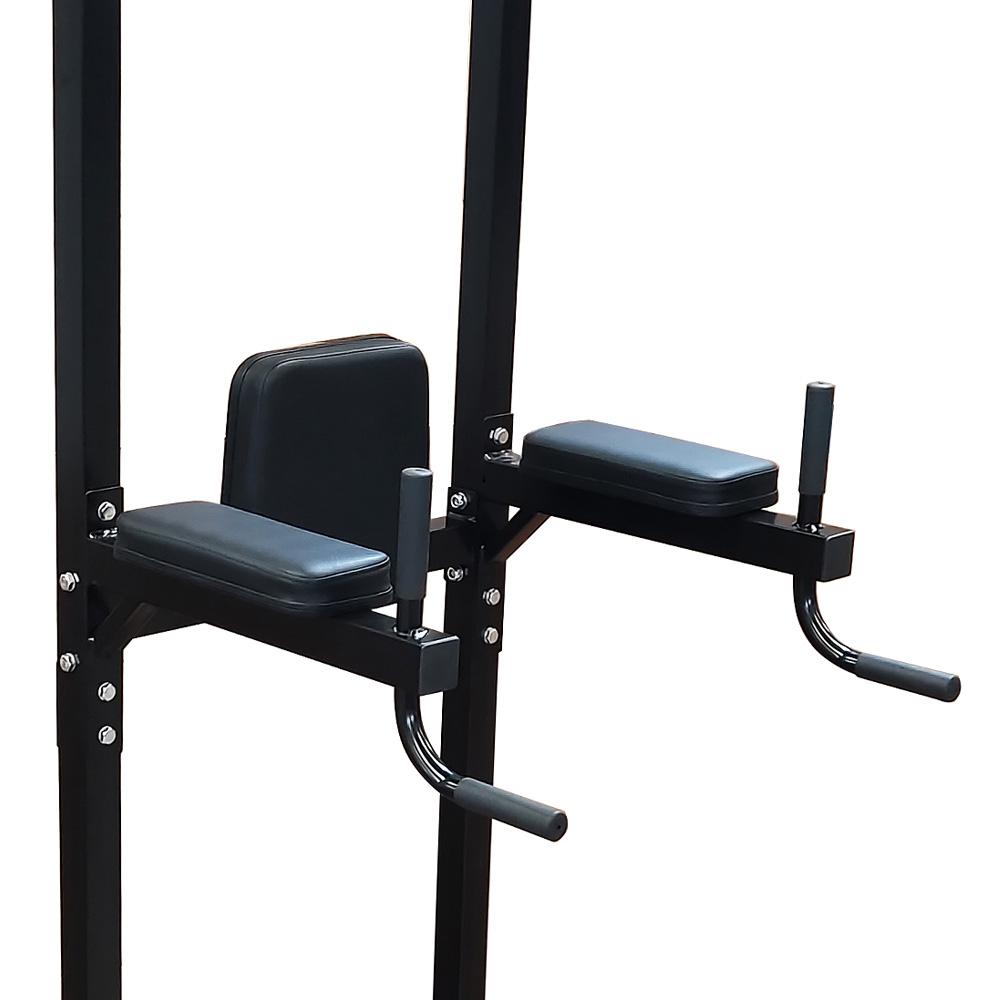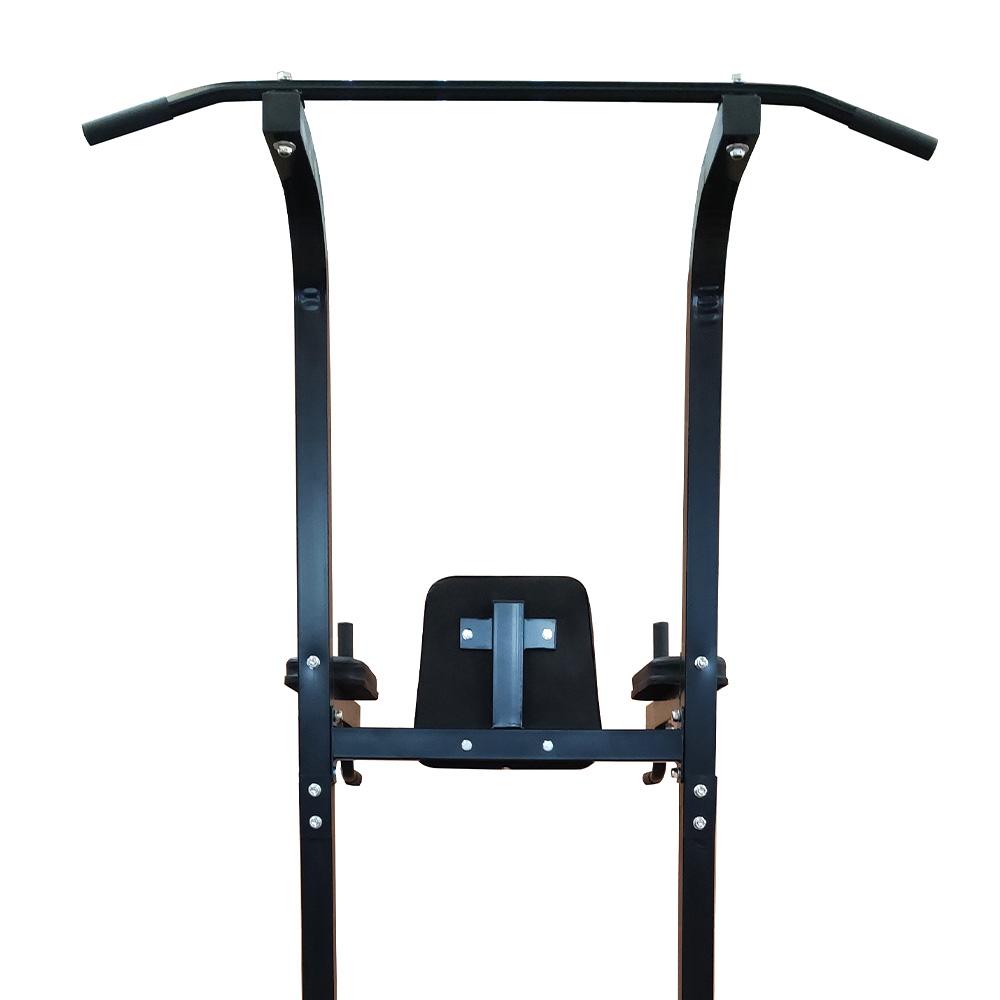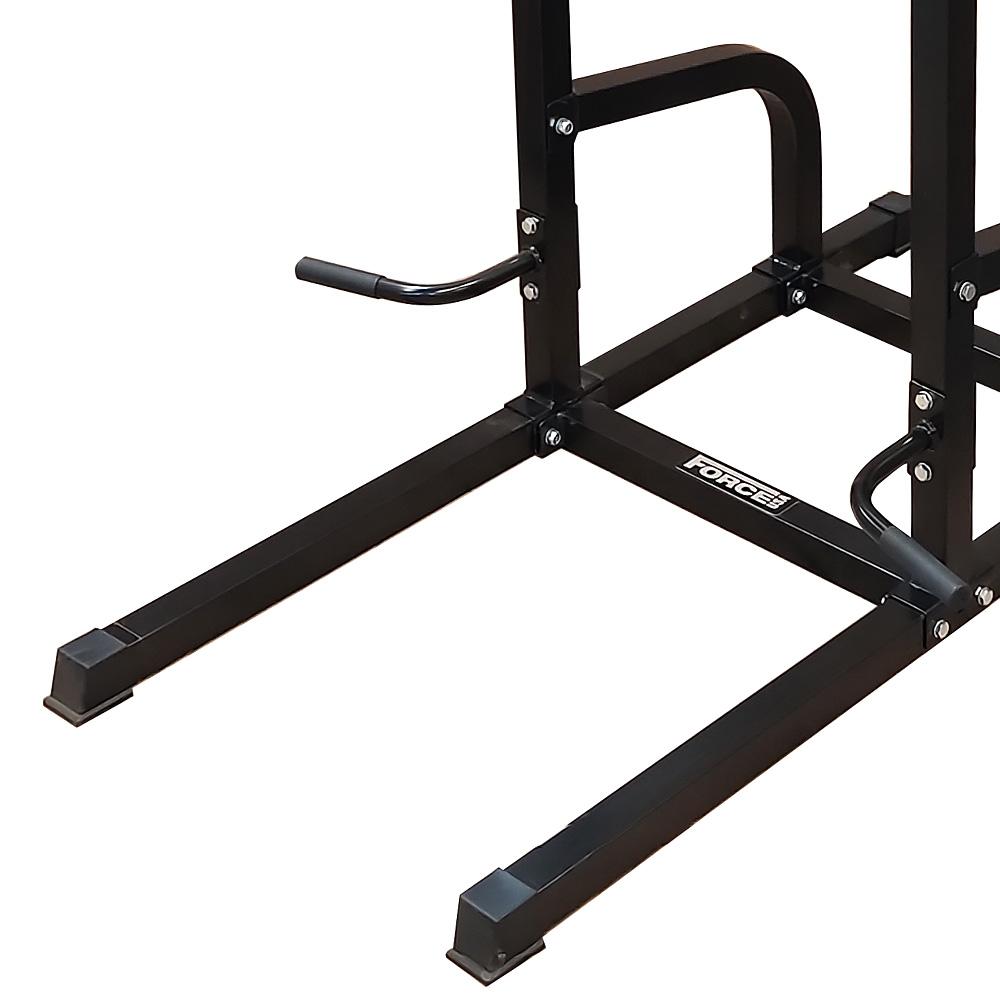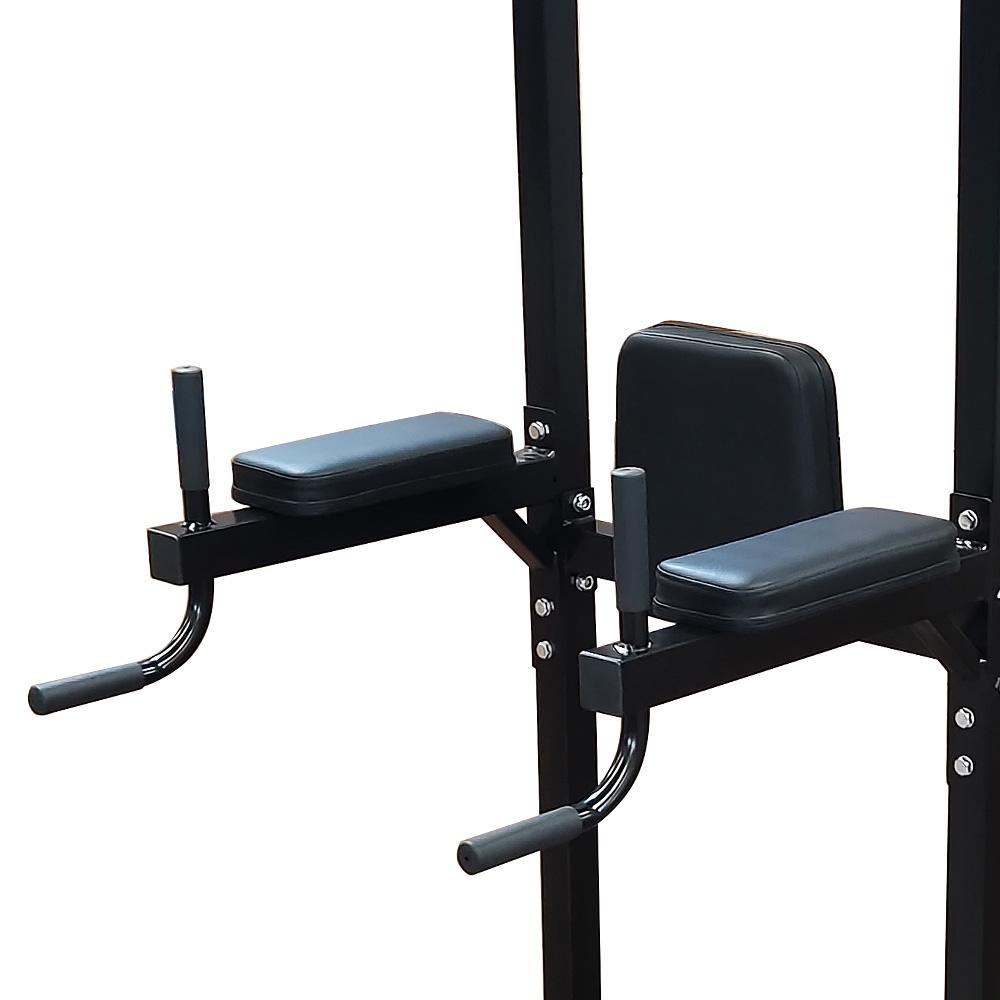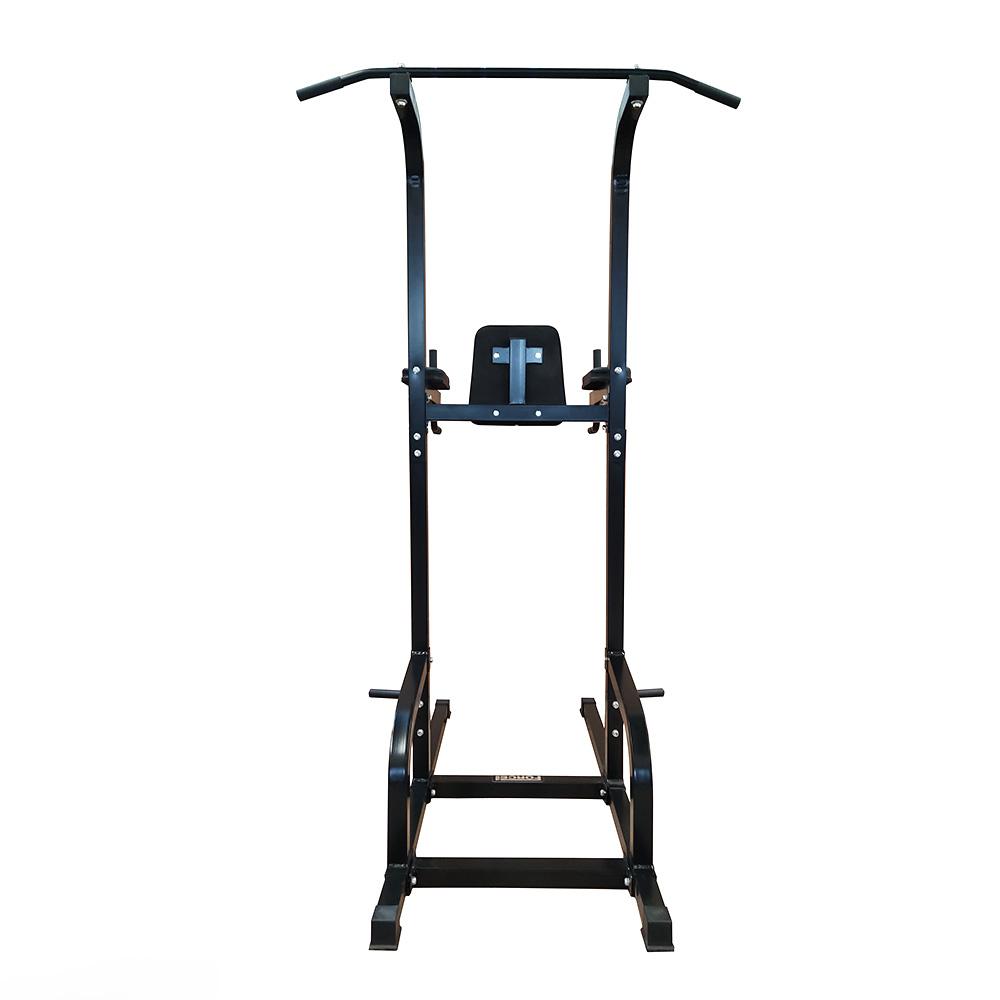 Power Tower
Lacking in space? Don't want to spend a fortune on multiple pieces of exercise equipment? The Force USA® Power Tower offers the ultimate workout versatility and allows you to exercise multiple muscle groups without having to use various pieces of equipment. Develop and tone your shoulders, back, arms and core strength with the four separate workout stations on the Force USA® Power Tower.
---
Key Features
Vertical Knee Raise Station

Build and define your abs, core and hip-flexors with the vertical knee raise station. This simple yet effective exercise will help you firm, tone and tighten your abs and obliques all at the same time.

 

Chin-up / Pull-Up Station

The Force USA® Power Tower Multi-Grip Pull-Up Station will help you build bigger, stronger arms and back. The padded hand grips will keep you comfortable while you work on your biceps, while the padded back support cushion will add comfort and support when exercising. Rubber feet on the frame prevent damage to the floor and slipping.

 

Dips Station

Sculpt, tone and build muscle definition in your triceps, chest, shoulders and core with the dips station. Dips are a great way to make your wrist, elbow, and shoulder joints stronger. The exercise uses plenty of stabilising muscles, which will result in a more developed upper body. With stronger joints and developed stabilising muscles, you will be less susceptible to injury when doing other exercises.

 

Push-Up Station

The push-up is one of the most effective bodyweight exercises, a move when done correctly, blasts your abs, and builds muscle and strength in your chest, triceps, and shoulders. Push-up stations provide a low-impact training tool and opportunity for all skill levels to improve fitness. The ergonomic design of this station helps decrease joint stress and tension, allowing you to target multiple muscle groups and increase your range of motion.

 
Specifications
Usage: Domestic
Dimensions: 145(L) x 109(W) x 208(H) cm
52cm between dip handles
137cm to top of dip handles
41cm between arm pads
150cm to top of arm pads
107cm lat chin bar
Chin user weight rating: 200kg
Knee raise user weight rating: 300kg
SIMILAR AVAILABLE PRODUCTS
Hi Corban,
Thank you for the 5-star rating! We hope you continue to enjoy your Power Tower and we trust this will provide you with long lasting use. If you ever have any questions or need assistance, please don't hesitate to reach out to us, our team is happy to help.
Happy training!
GAF Team
Hi Fadi,
Thank you so much for your positive feedback! We hope the Power Tower will help enhance your workout and help you achieve your fitness goals quicker :)
Happy training!
GAF Team
👍
I purchased this equipment about 3 weeks ago have finally got round to putting it together and i have no complaints apart from i have found I missing certain part but it doesn't effect the structure but i have sent an email other than that very please with the whole service delivery and the quality and structure of this tower it's the first peace to building my home gym 👍
Hi Wolfgang,
Thanks for the feedback! We're thrilled to be a part of your home gym journey, and we apologize for the missing part. If you have any other questions or need assistance along the way, feel free to reach out.
Happy training!
GAF Team
Excellent kit
I bought this for overall body exercise and it's brilliant. Simple but effective and versatile as I use it with my resistance band. Very sturdy and easy to assemble.
Hi R Oliver,
Thank you for sharing your positive review. Your feedback is valuable to us, and we appreciate your support. Keep up the fantastic work with your workouts!
Happy training!
GAF Team
Power Tower
Great solid frame, expectations met and good delivery, Cheers!
Hi Tim,
Thank you for taking the time to share your experience with the Power Tower. We're thrilled to hear that the frame met your expectations and that the delivery process went smoothly. We're happy to have been able to provide you with a satisfying product and service.
Thank you for your business and we hope to be of service to you in the future.
Happy training!
GAF Team