Force USA
Power Rack w/ Cable Crossover
Looking for an alternative to a functional trainer? You've stumbled across the best solution for home and studio use. This package comes complete with Force USA Power Rack for those more serious in their training as well as several additional cable add-ons such as the lat pull-down / low row attachment, the pec deck and of course the cable cross over-attachment.
---
Replace the functional trainer and expand your workout with a much bigger range of potential exercises!
INCLUDES
WHY CHOOSE THE FORCE USA POWER RACK WITH CABLE CROSSOVER?
The package already includes many additional add-ons
Train your lats and upper body with pull-ups and chin-ups with the comfortable multi-grip chin-up bar
Safely train with barbell safeties
Nylon protectors on the j-hooks to secure and protect your barbell
Utilise bands to assist or add resistance in your training
The ideal width for reracking your barbell
Smoother cable exercises such as lat pull-down and low rows with the dual guide rails
SPECIFICATIONS
214cm L x 254cm W x 215cm H
Weight Rating: 450kg (Barbell j-hooks) 680kg (Barbell safeties) 350kg (Cables)
Weight: 205kg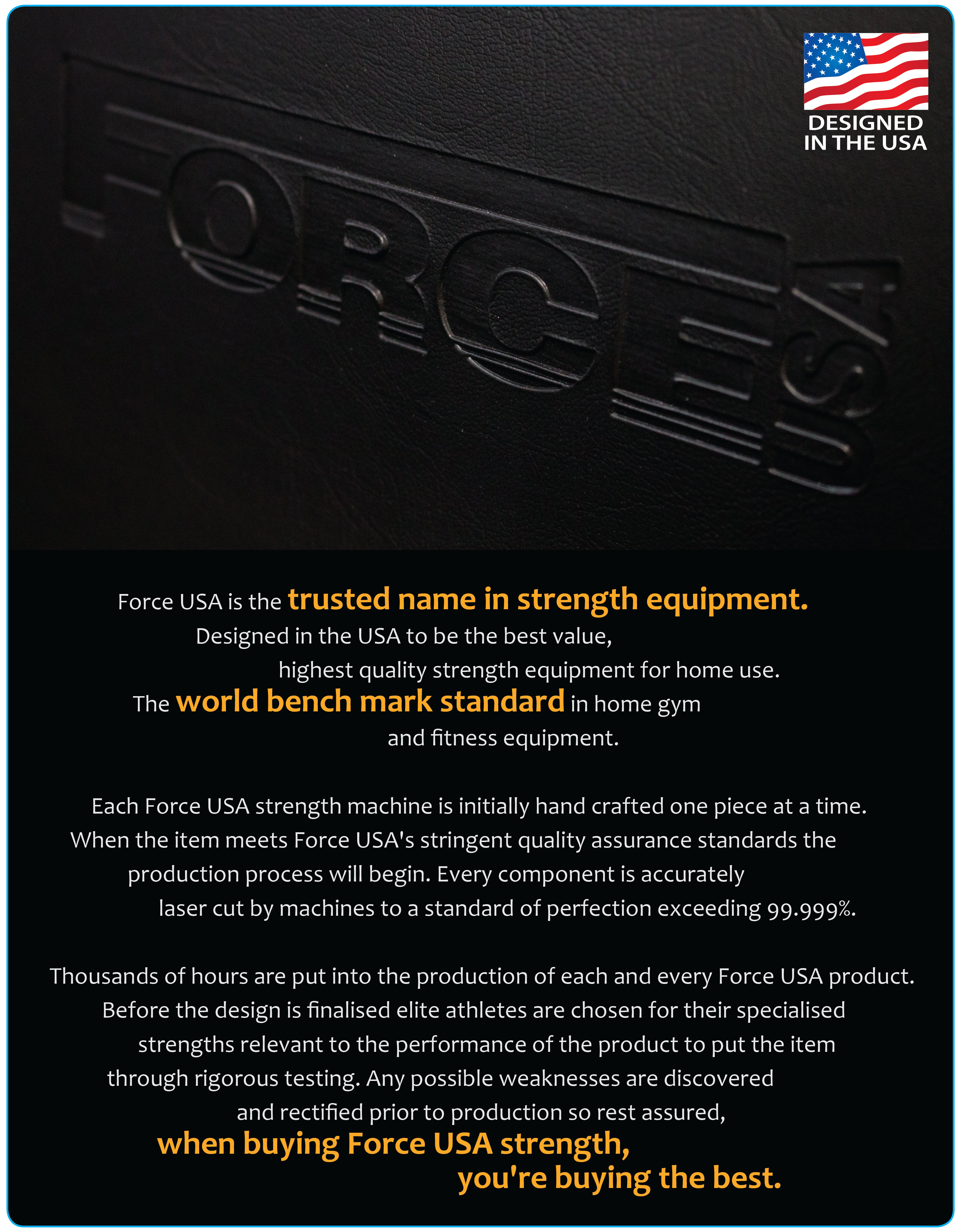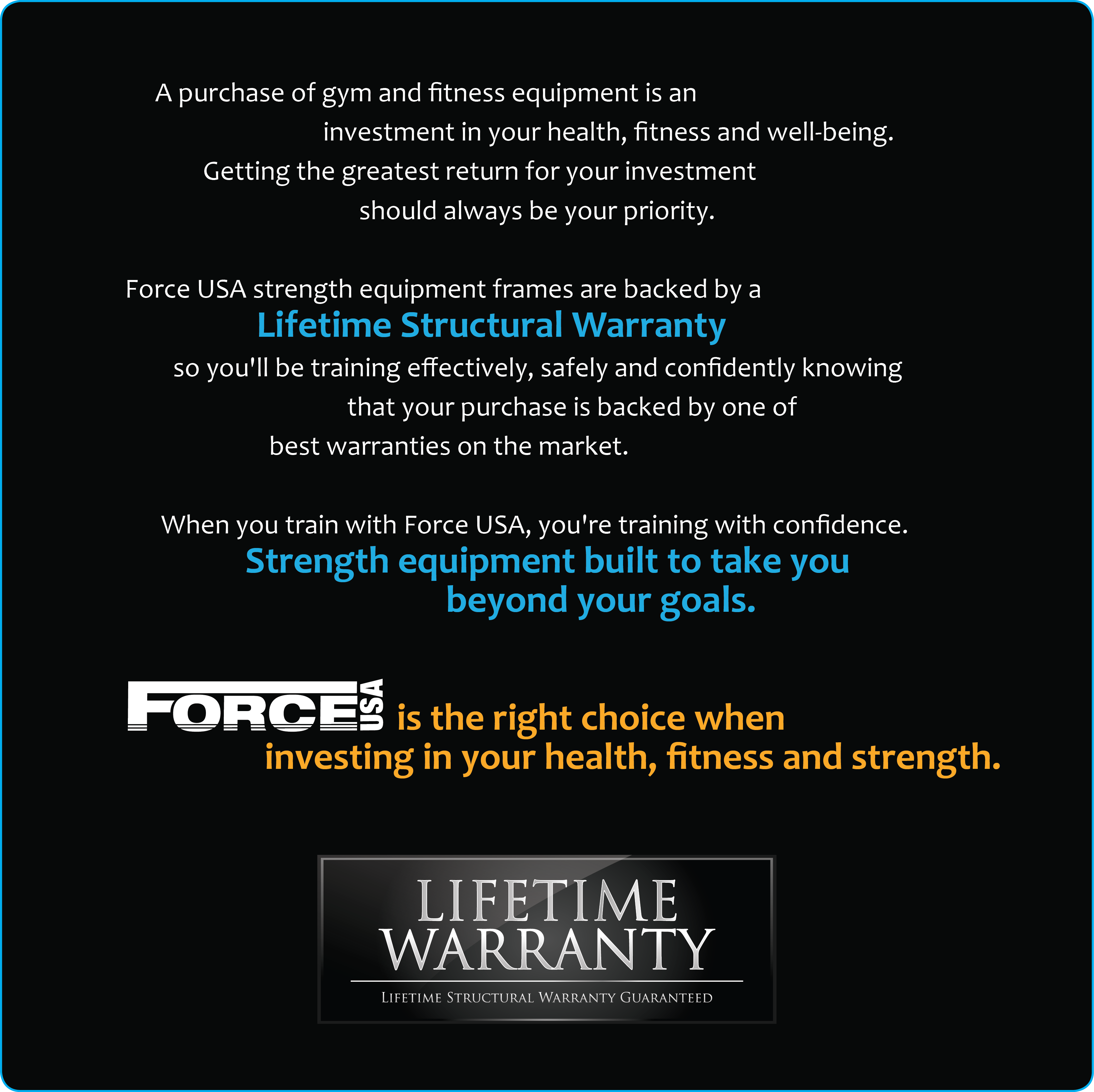 Amazing Gear
The gear turned up within 3 days and I live in country nsw which I was super impressed. The cage itself was fairly easy to build, the instructions are great and the quality is top notch
5* would reccomend it!
I purchased the Force USA Power Rack w/ Cable Crossover. Great price and awesome service. Would recommend it to anyone!
Power cage & treadmill
The products were fantastic. There were some parts missing from my power cage, the staff very quickly sent out the missing pieces. The power cage was however rusty in many spots, one of the boxes was very water logged. This could have been due to the freight company, but was disappointing