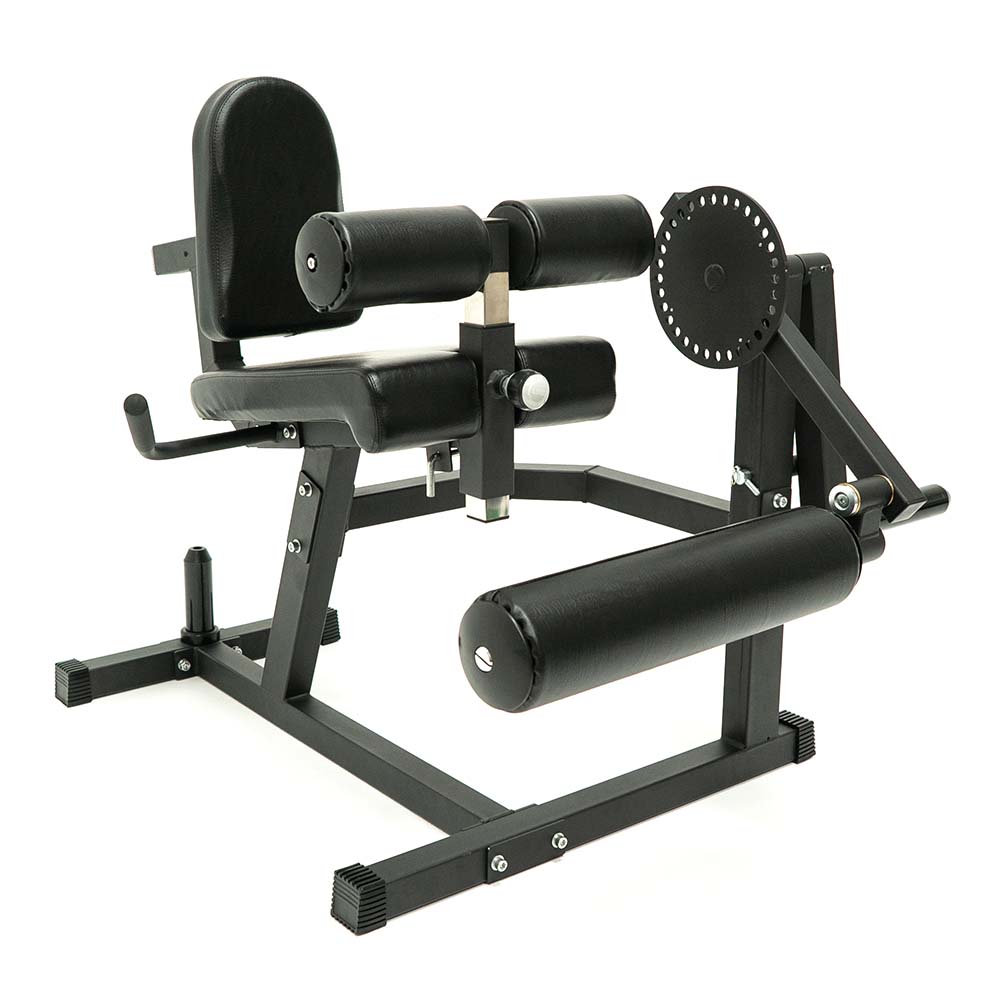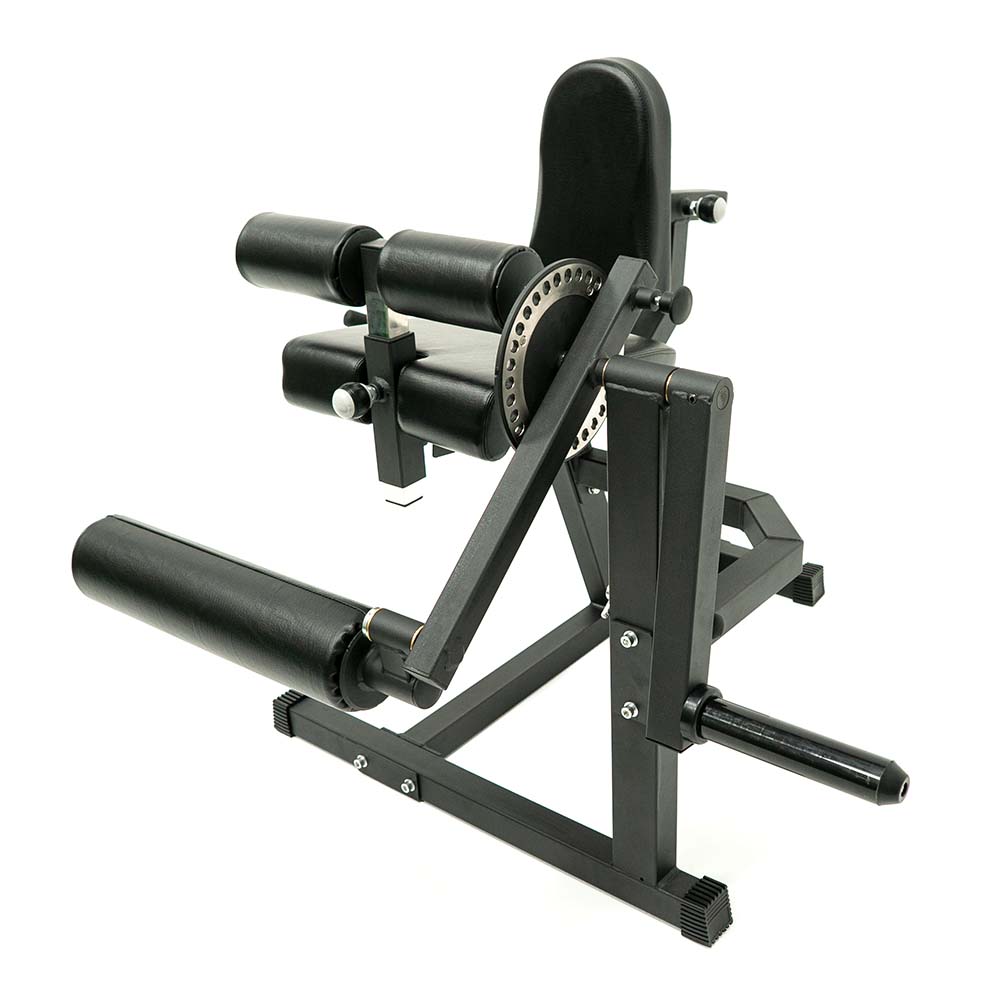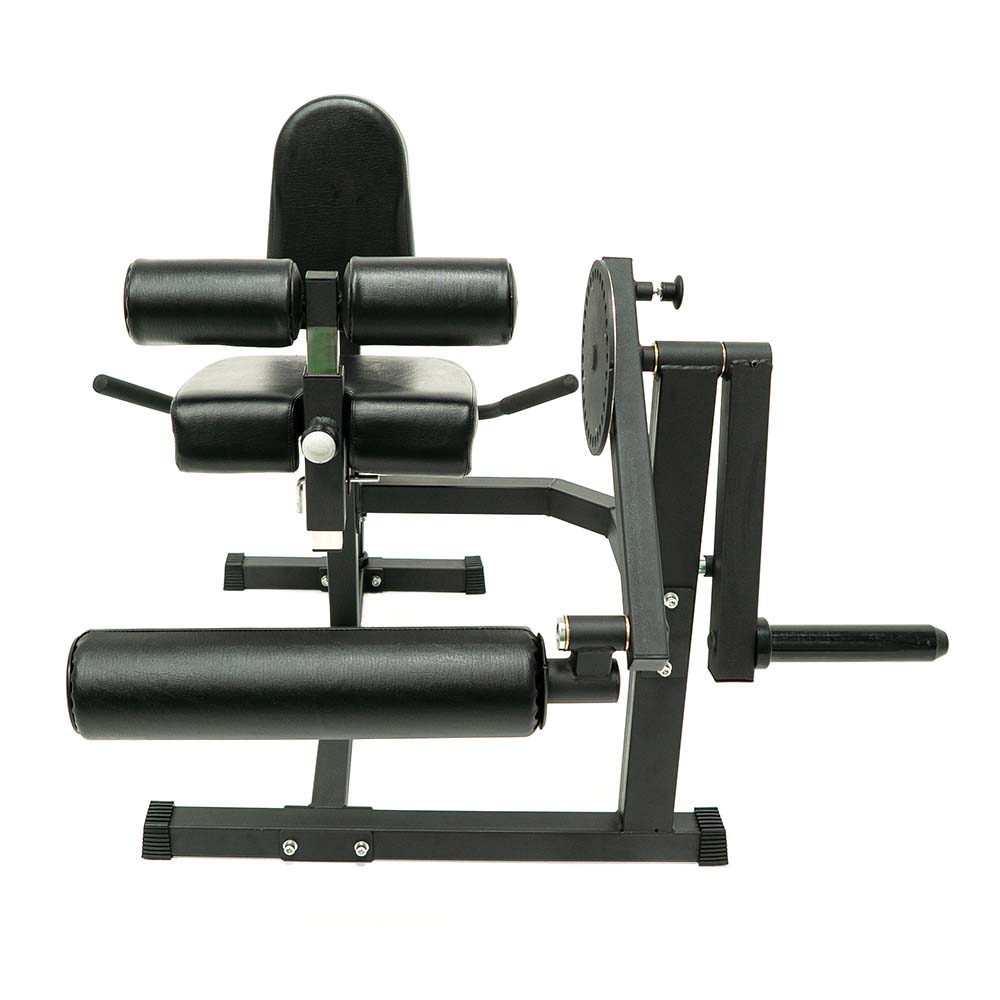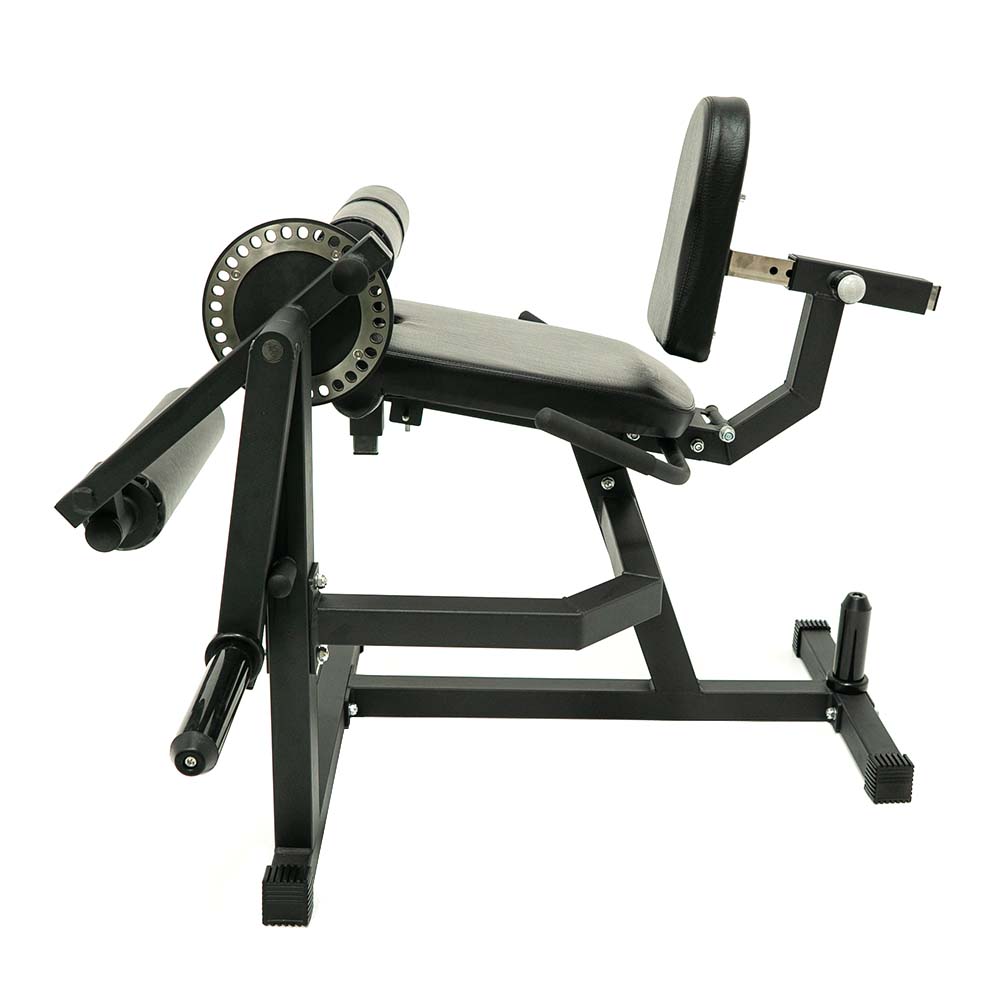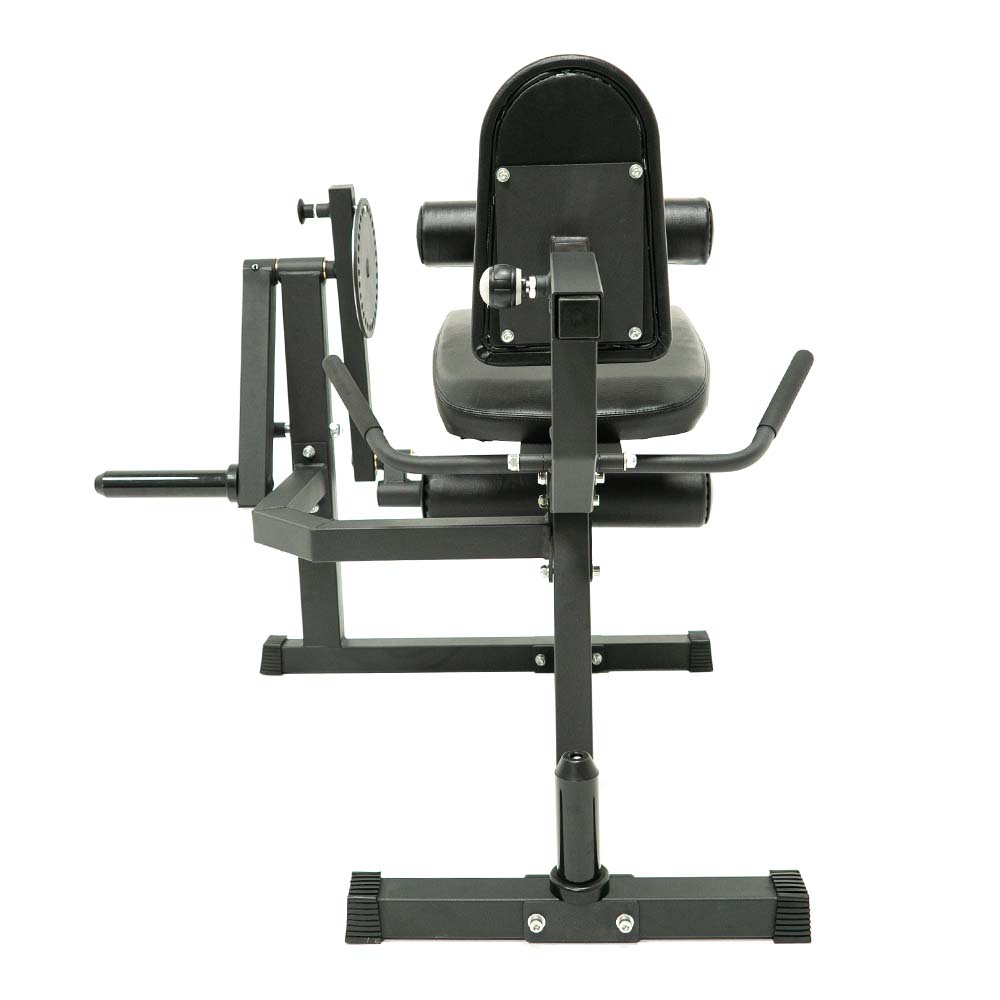 Leg Extension/Leg Curl Machine
A targeted and highly effective way to build strength in your quads, glutes and hamstrings, the Force USA® Leg Extension/Leg Curl Machine is the perfect go-to-choice for your home or studio gym. Made with heavy-duty high tensile steel and durable high-density foam padding, this versatile machine delivers a smooth, consistent movement on every set. Offering a massive 100kg weight rating and a Lifetime* Structural Warranty, you can finally take your leg workouts to the next level.
---
Key Features
COMFORT MEETS PERFORMANCE

Force USA continues to push the limits with home, studio and commercial gym equipment. Your Leg Extension/Leg Curl Machine is easily adjustable, has high-density foam padding and multiple start positions, so you can find the perfect body alignment on every set. Made to last and built tough, this is a must-have for your gym set-up.

 

QUICKLY SWITCH UP YOUR EXERCISES

With an easy-to-use pull-pin adjustment, you can quickly switch from leg extensions to leg curls in just a few seconds without changing position. Get those reps in and don't waste time messing around with tricky adjustments. This machine also includes a lock-catch to allow your legs to be locked in place for abdominal workouts.

 

BUILD YOUR EXPLOSIVE POWER

Your Force USA® Leg Extension/Leg Curl Machine comes with a massive 100kg weight rating to really boost your explosive power. You also have the freedom to use both Standard and Olympic plates on the powder-coated steel weight sleeves.

 

TESTED BY ELITE ATHLETES AND TRAINERS

The Force USA research and development team consists of athletes, trainers, and serious weightlifters who rigorously test every piece of equipment. Relentless quality testing means Force USA is constantly elevating its products so you can reach those strength and fitness goals.

 

IDEAL FOR KNEE STRENGTH AND REHAB

For anyone experiencing knee pain or undergoing knee rehabilitation, a Leg Extension/Curl Machine is a great addition to your home gym. By strengthening your quads, hamstrings and glutes you can effectively stabilise your knees and take pressure off these joints during your fitness regime and daily life.

 
Specifications
Usage: Light Commercial
Compatible with Standard or Olympic Weight Plates
Dimensions: 127cm (W) 102cm (L) 99cm (H)
Seat Dimensions: Front Seat - 40cm, Back Seat - 35cm, Depth - 54cm
Backrest Dimensions: 30cm (W) x 70cm (H)
Weight Rating: 100kg
Warranty: Lifetime* Structural Warranty, 2 Years - Parts, 90 Days - Upholstery.
SIMILAR AVAILABLE PRODUCTS
Customer service from these guys is always awesome. The leg extension/ham curl is built well and is a great addition to my PT studio.
Hi Sarah,
Thank you for the kind words! We take pride in providing excellent service to our customers and we're happy you find it awesome. Thanks again for your support and we look forward to serving you again soon.
Happy training!
GAF Team
Force USA Leg Extension/Leg Curl Machine
Hi Isaac,
Thank you for the 5-star rating, we appreciate it! Please don't hesiate to contact us at info@gymandfitness.com.au if you have any further feedbacks or concerns, we'll happily assist you.
Happy training!
GAF Team
Great way to improve the home gym and add in more leg exercises to the routine. Very reliable build quality from ForceUSA with great service from gymandfitness for keeping in contact while it was on backorder. Very happy with my purchase
Hi Brendan,
Thank you for taking the time to leave a review! We're delighted to hear that you're enjoying your ForceUSA leg press machine and that the build quality has met your expectations. We're also glad you were satisfied with our service and communication during the backorder process. Thank you for choosing GAF and we look forward to serving you again soon.
Happy training!
GAF Team
Great Addition
Great machine perfect addition to my home gym will get plenty of use
Hi Allison,
Thank you for taking the time to leave a feedback, we really appreciate it! We are glad that you find the leg curl machine to be a great addition to your home gym and we're happy to be able to support you with it.
We hope to see you again soon.
GAF Team
Great Products - Average service
The Leg Machine is great, the service was average. Was told part of my order (rubber matts) would be delivered and the leg machine would be delivered when in stock which was fine. Had to chase them up 3 times for the rubber matts. Got no reply to my email and when I spoke with the customer service team they said they would contact me back and never did. Finally the Leg machine arrived in stock and then on the order had no rubber matts. Had to chase them up again. Finally we got there. I am still waiting for a tv bracket which has been on back order for 5 months now. Still no word when this will arrive. Painful having to follow them up all the time.
Hi Lyndon,
We apologize for the inconvenience. We are sorry to hear that you have had such a difficult experience. We understand your frustration over having to follow up multiple times and not receiving a response to your email. We will do our best to ensure that you will be notified once the TV mount is back in stock. We appreciate your patience and we thank you for your review.
A member of our team will reach out to you in regards to your concern.
Kind regards,
GAF Team