---
Occupying only 115x117cm, the Force USA Home Half Rack is ideal for training within a limited area. 50x50mm tubing, stabiliser bar, weight plate holder and holes allowing you to bolt the unit to the ground make the Force USA Home Half Rack a very sturdy unit for heavy duty training.
Chin Up Bar Height = 201.5cm
Max User Weight = 110kg (200kg static testing)
Max Barbell Weight = 120kg (200kg static testing)
Tubing = 50x50mm
Hole Diam = 15mm
Designed for both Standard and Olympic Barbell use
Standard Barbell Holder on rear left
Standard Weight Plates Holder at rear right
Combine with a Standard Barbell, Weight Plates and Bench for a complete gym set up to gain strength, build muscle, lose fat and get ripped. Force USA, The Trusted Name In Strength Equipment™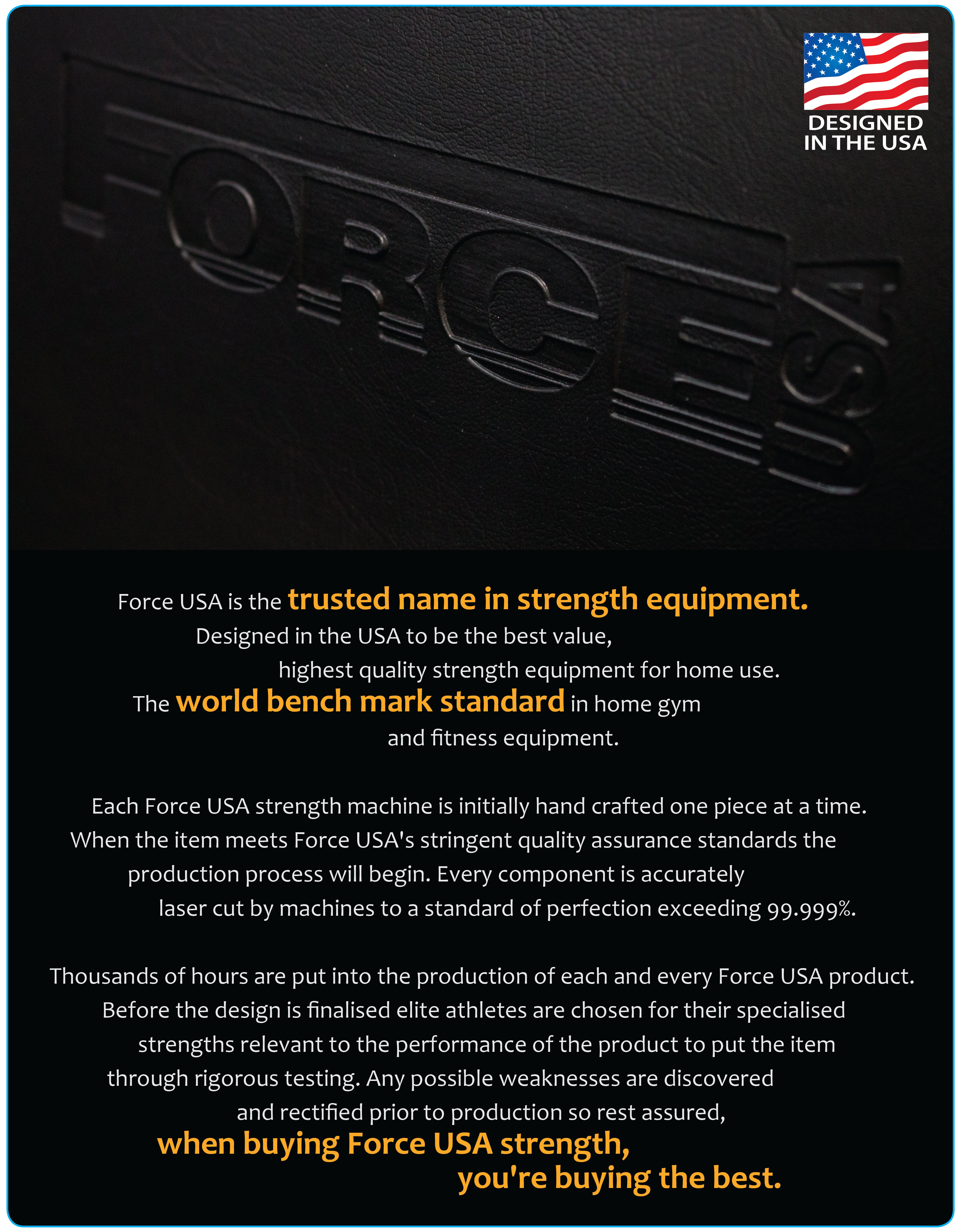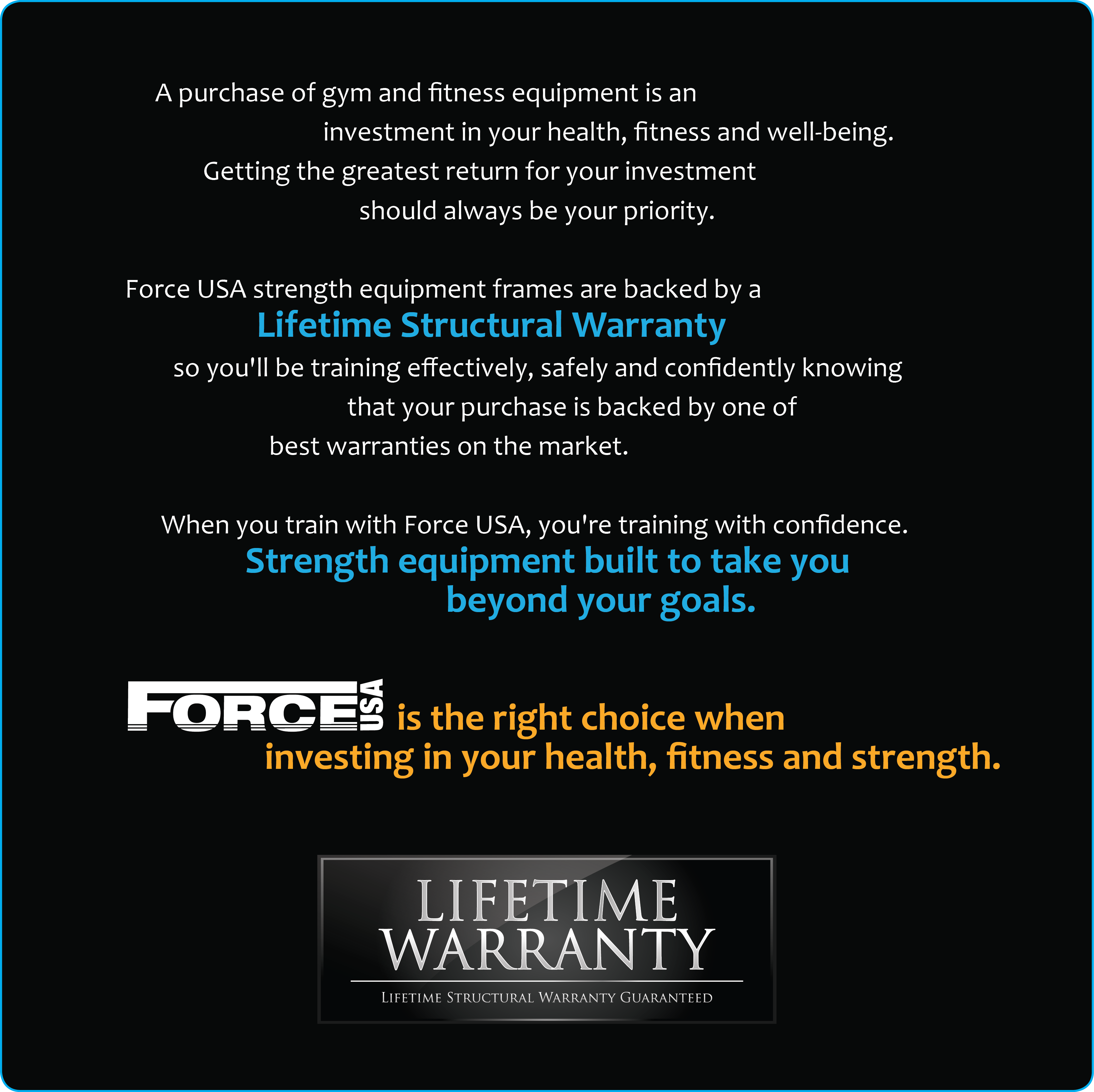 Force USA Home Half Rack, Squat Stand and Chin Up Combo
Great home rack
This was an absolute breeze to put together on my own. I have it set up in a single garage, and it's easy to move around to use the space when the car is moved out.
I don't use the weight storage plates but would if I didn't have to move it.
The height of the pull up bar (2.01m) allows me (168cm) to do strict pull ups but no kipping movements. I put 40kg plates across the stabiliser bar when I'm doing pull ups, more for my own
peace of mind. I feel I could do with another notch higher for bench work, but still manageable.
Overall, very pleased with this set up. It replaced a squat rack that I'd had for a year. I wanted to do pull up work and as I'm renting couldn't put a pull up bar on the wall.
Great quality and value for money.
Great Home Gym Rack
I bought this rack for my home gym. I bolted it to the floor. Great for back squats. I also purchased some gym rings for inverted rows. Good quality and value for money.