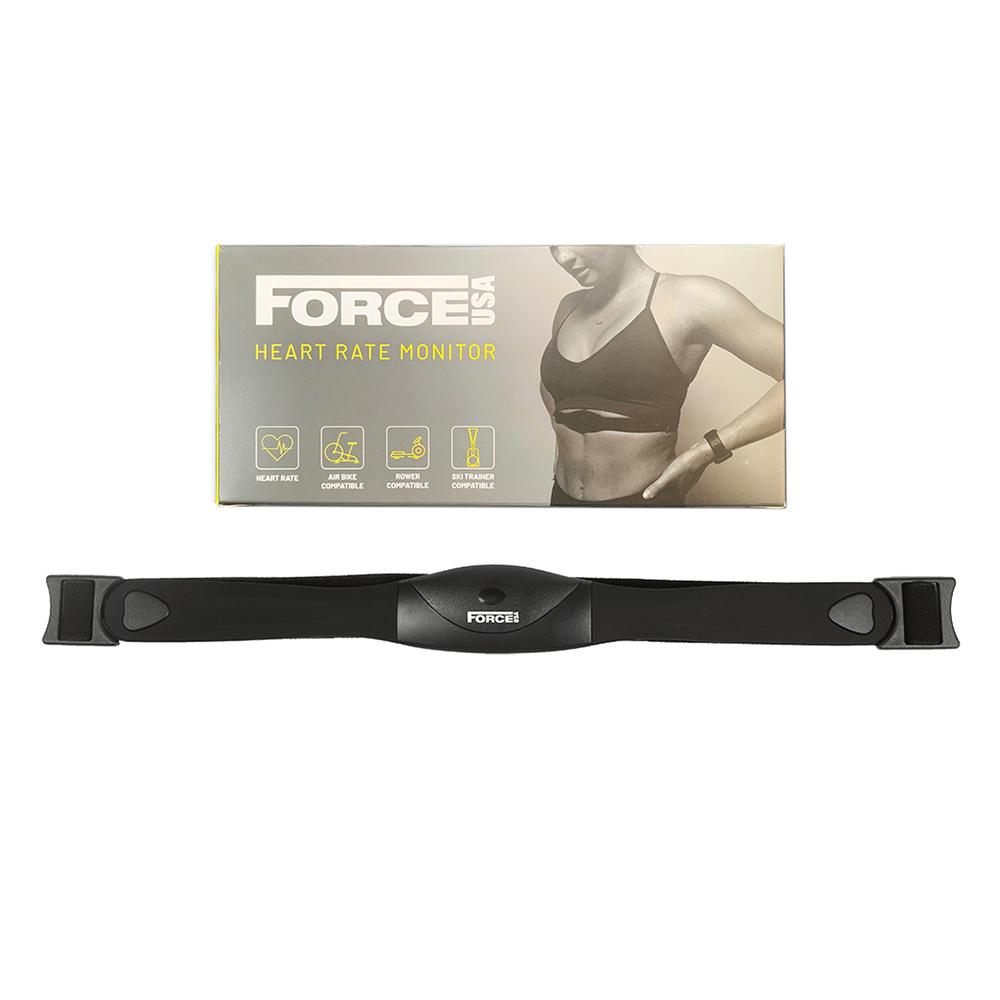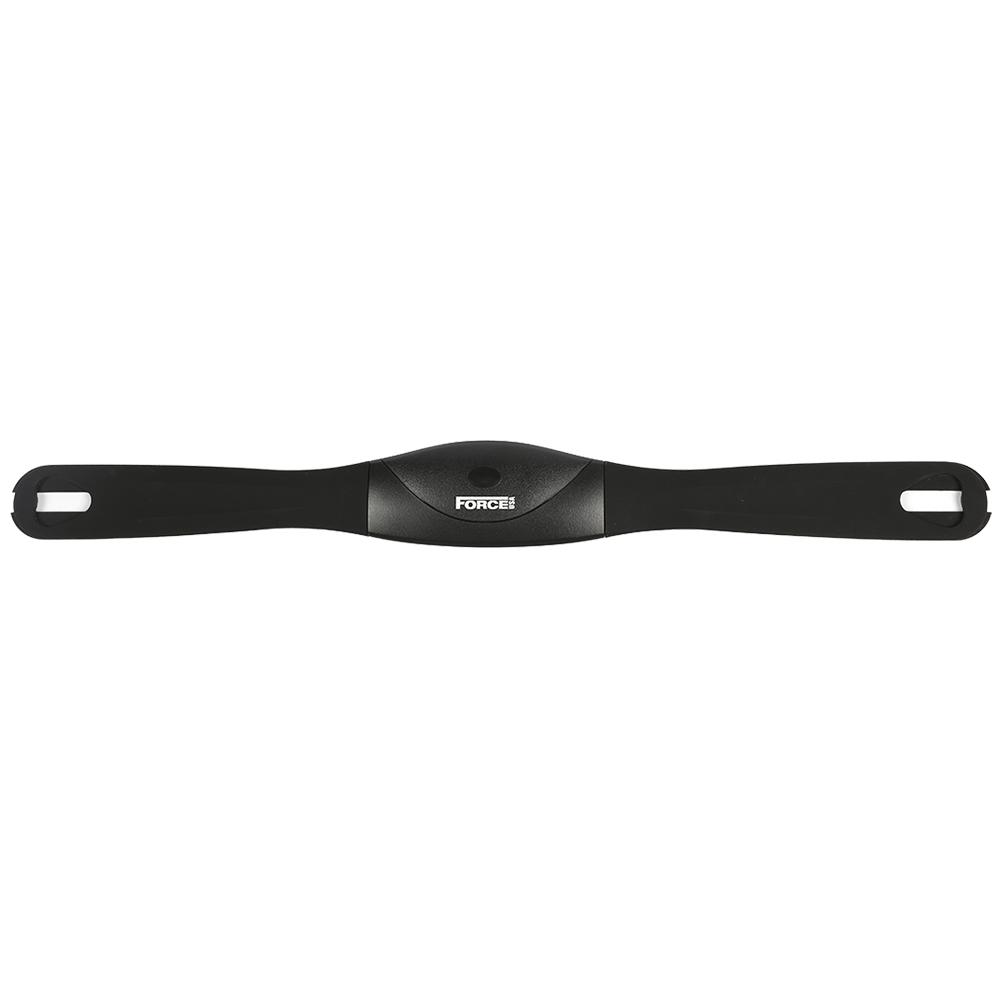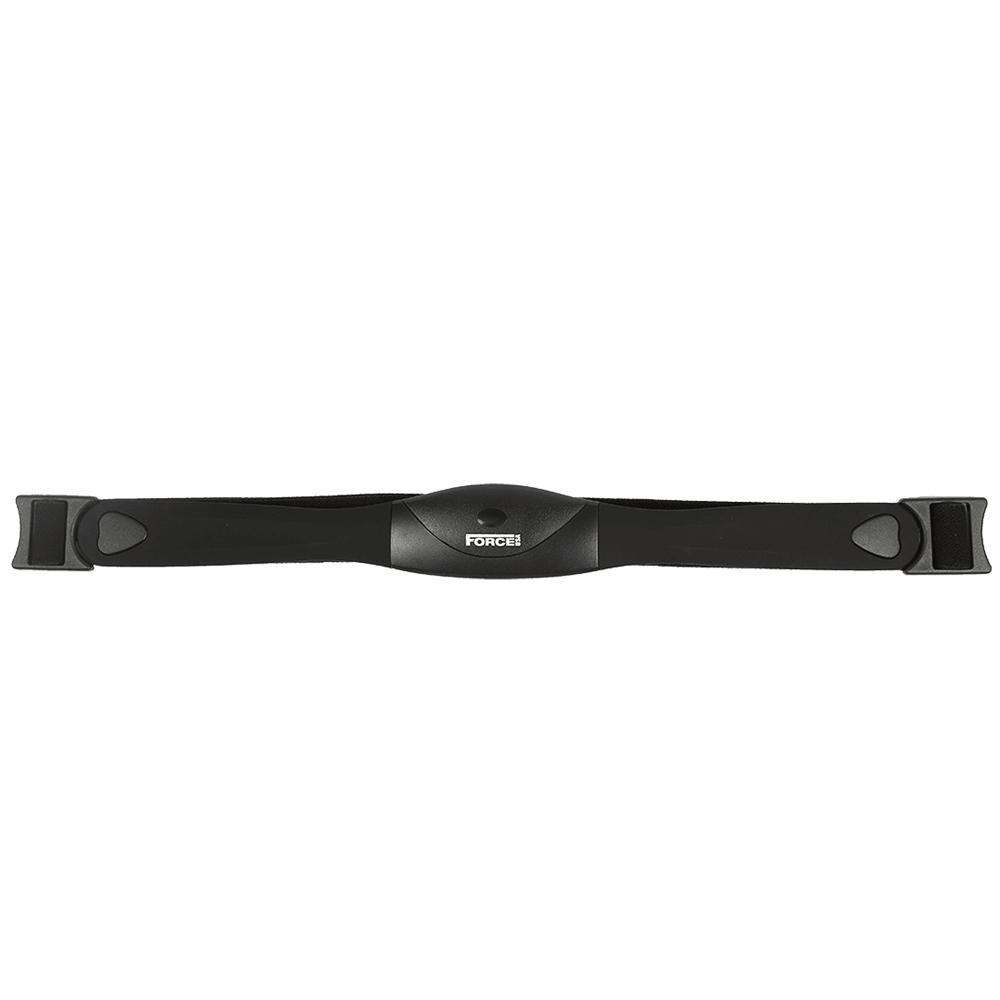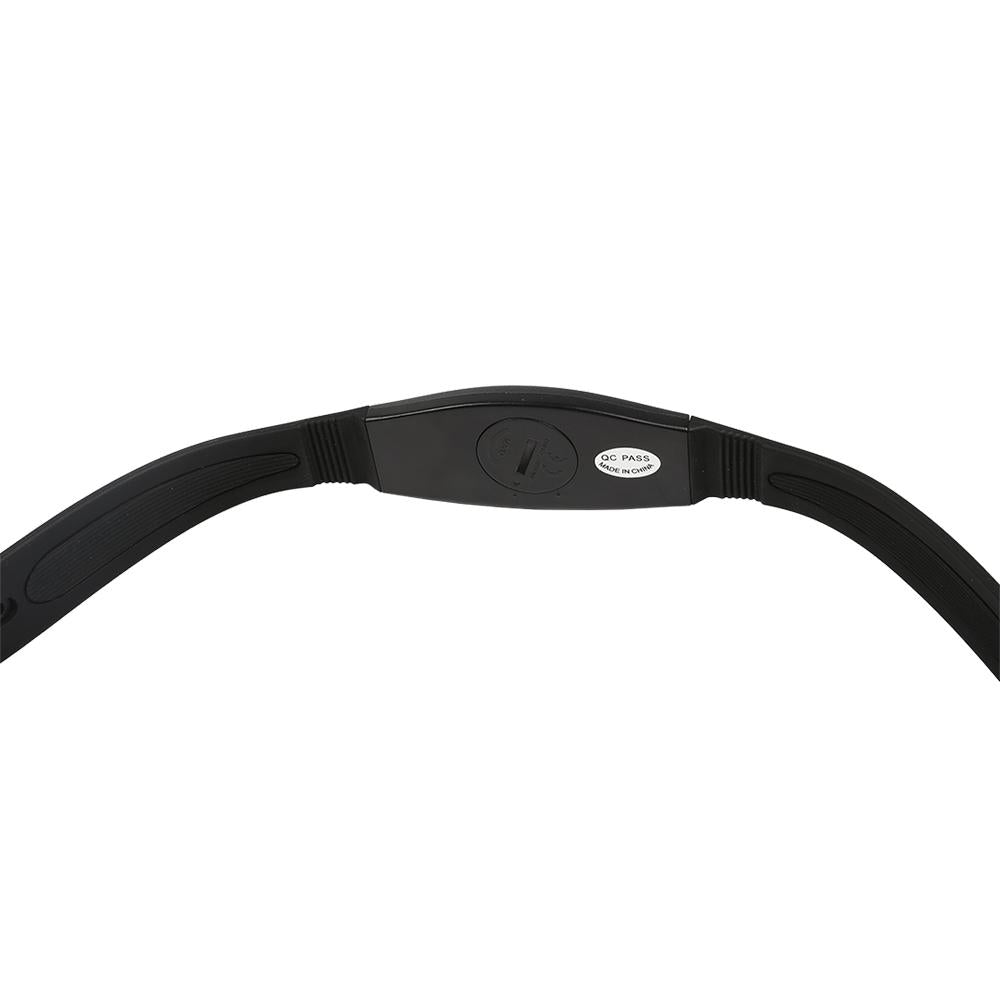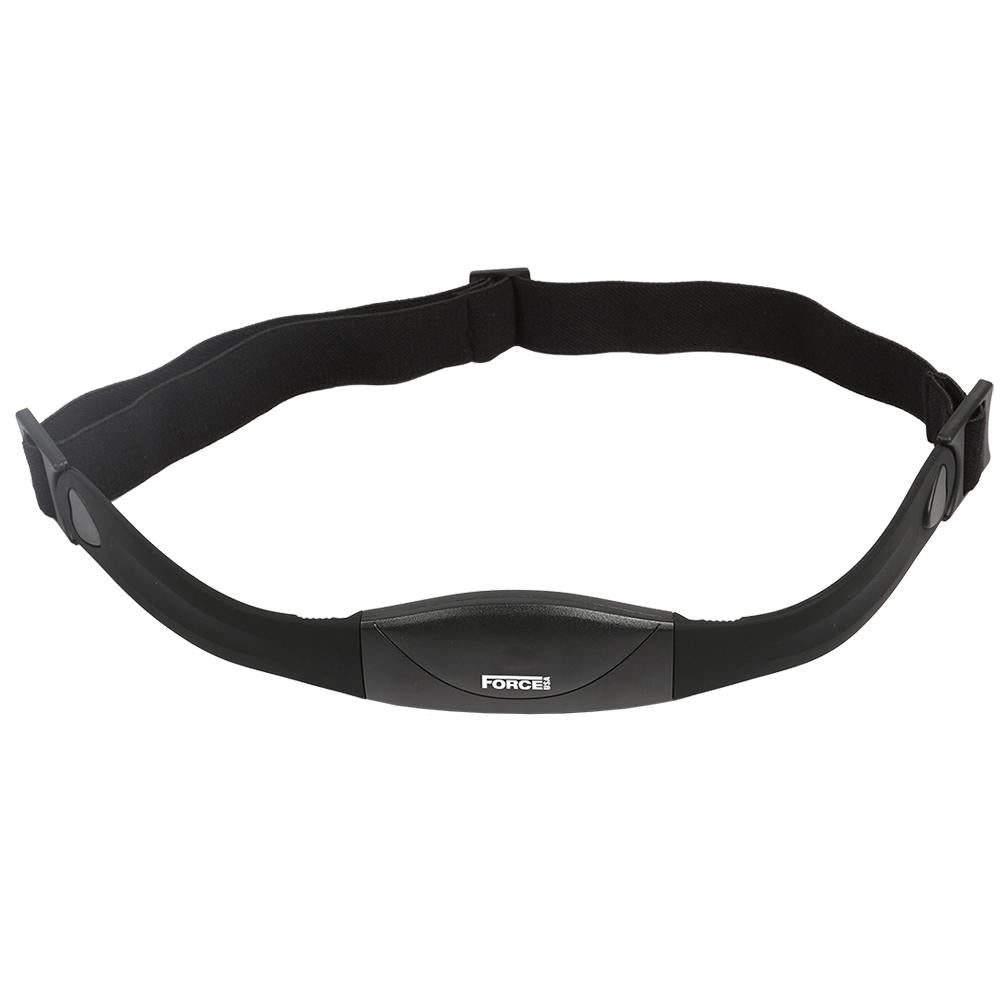 Heart Rate Monitor
The perfect training aid for anyone looking to track their fitness goals, Force USA's latest Heart Rate Monitor offers maximum precision and reliability when measuring your heart rate during workouts.
With an ultra-comfortable soft strap, secure centre mount and 9 months of battery life (based on 1-hour exercise per day), you'll love the affordable Force USA® Heart Rate Monitor.
---
Key Features
MORE ACCURATE & RELIABLE THAN FITNESS WATCHES

Optimising your performance and reaching those training goals requires precision data. Unlike many fitness watches, Force USA's Heart Rate Monitor delivers accurate, real-time heart rate activity.

Compatible with Polar, your heart rate monitor uses a 5.3K HZ transmission frequency, which reaches a distance of 85cm from your chest.

 

SUPERIOR COMFORT, ALWAYS SECURE

Designed with a soft textile strap, Force USA has delivered superior comfort with your new heart rate monitor.

And no matter how much you sweat or move during your workouts, the silicon centre mount will stay in place to avoid annoying slipping or rubbing.

 

STAY IN THE ZONE

Utilised by runners, walkers, weightlifters, cyclists, footballers, and many other athletes, heart rate monitors are a great way to track and optimise your performance.

Understand how your body responds to different intensity exercises and keep your heart rate in the right zone based on your fitness levels and training program.

A great tool for coaches or personal trainers wanting to add variety to training sessions and gather valuable data on their athletes/clients.

 
COMPATIBLE PRODUCTS

Any other POLAR frequency device
Specifications
Usage: Domestic
Battery Operated
Compatible with any POLAR frequency device
Minimum Chest Dimensions: 62cm
Maximum Chest Dimensions: 197cm
Warranty: 12 months: HR monitor, 6 months: chest strap
SIMILAR AVAILABLE PRODUCTS
Do sweat it!
I was a bit disappointed initially as the monitor appeared to work haphazardly, with readings high and low. Re read the instructions and noted the sensors need to be wet.. no not with water with sweat ! Let's face it that's what it's all about, so a Zwift session on the air bike quickly saw the results firm up and become reliable once the sweet sweat spot was located. At a discounted special price of $30 I couldn't resist and I am so glad I went for it. Oldies like me need a heart rate monitor to ensure we stay in our training zones. I found the monitor easy to use and comfortable to wear. It links to Zwift and the Air Bike (Echo) without fuss and once I get a sweat up it reads accurately and consistently. Construction is solid and it appears to be robust and should last. As with most gym equipment, maintenance requires a quick clean and dry post each use to remove sweat / salt build up and possible corrosion; However I can't see any spots likely to corrode. The big plus for me is that I don't need to wear a watch (has its physical limitations in the gym environment) n'or a finger pulse monitor, n'or do manual palpations which interfere with the flow of my workouts. A real plus all round and for negligible cost.
Hi Gianmario,
Thank you for taking the time to share your experience with us. Your feedback highlights the practical advantages of the monitor, and we appreciate your insights. Thank you for your support and we look forward to see you again.
Happy training!
GAF Team
Force USA Heart Rate Monitor works well
This Force USA Heart Rate Monitor works as it should. Once the adjusting strap is put in the right place for the first time, it only takes 5 seconds to put it on.
Hi Rob,
Thank you for sharing your review with us! We're glad to hear the heart rate monitor is easy for you to use. We hope this helps you monitor your progress and if you ever need assistance, please feel free to get in touch with us, we're happy to help!
Happy training!
GAF Team
Great product
I was hesitant on buying a heart rate monitor, however when I got it I was very happy with the product. Works really well with my vortex S5 bike.
Hi Steven,
Thanks for your review, so glad to hear that you are enjoying your new HRM!
Kind regards,
GAF Team
Cardio Air Bike
Well worth the money, excellent for them hit training or just 30-45 cardio hit
Hi Dana,
We appreciate you taking the time to share your rating with us.
We look forward to seeing you again soon.
GAF TEAM
I am confused
Unable to switch off Treadmill from consul
Makes a hissing noise when treadmill is in use
Hi Tony,
Firstly, I'm very sorry there was an issue with your item.
We want to get this looked at for you as quickly as possible and the best way to do this is to go through our warranty department. They are more experienced with product-related issues and can fast-rack any resolution for you. Once a case is raised with our warranty team, they would be in touch within 1 to 2 business days.
To lodge a claim, please follow the link below and provide the relevant information - This will create a warranty ticket with our team and ensure it is managed appropriately.
https://www.gymandfitness.com.au/pages/warranty-form
If there is anything else I can help with, please let me know.
Regards,
GAF Team