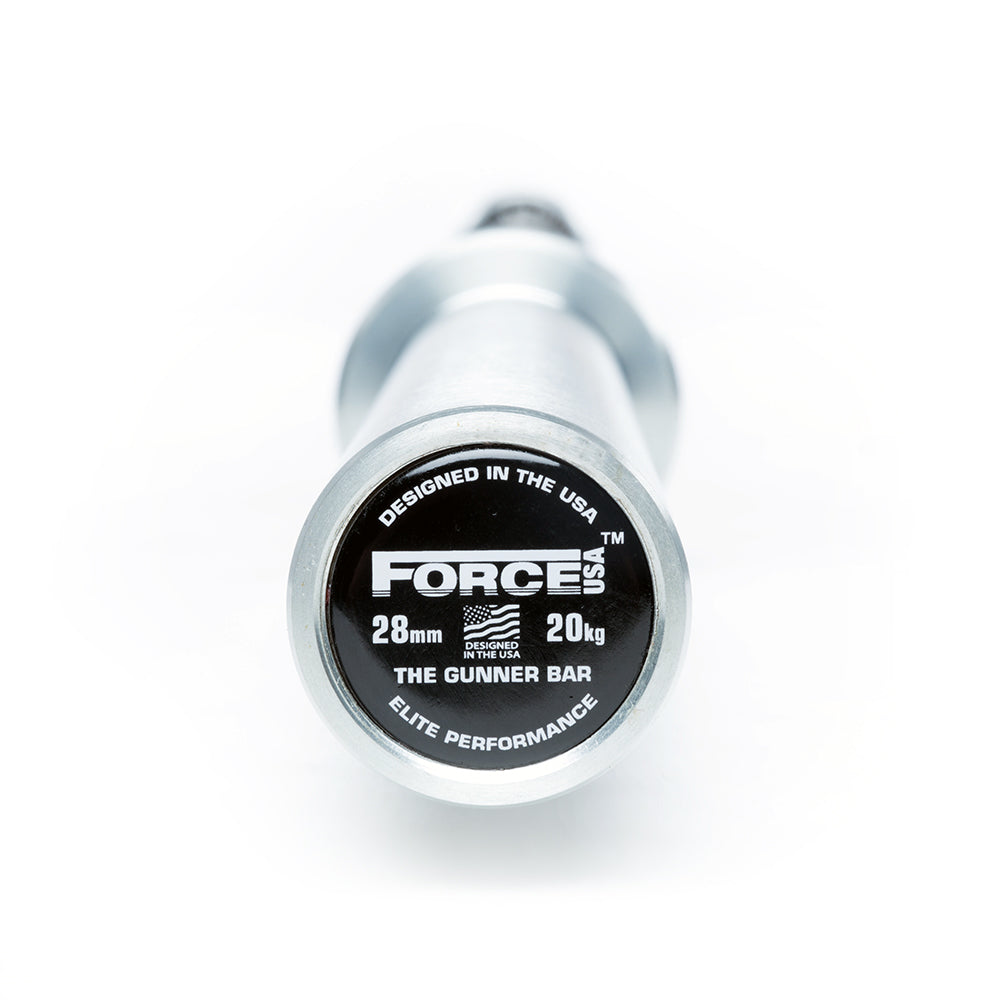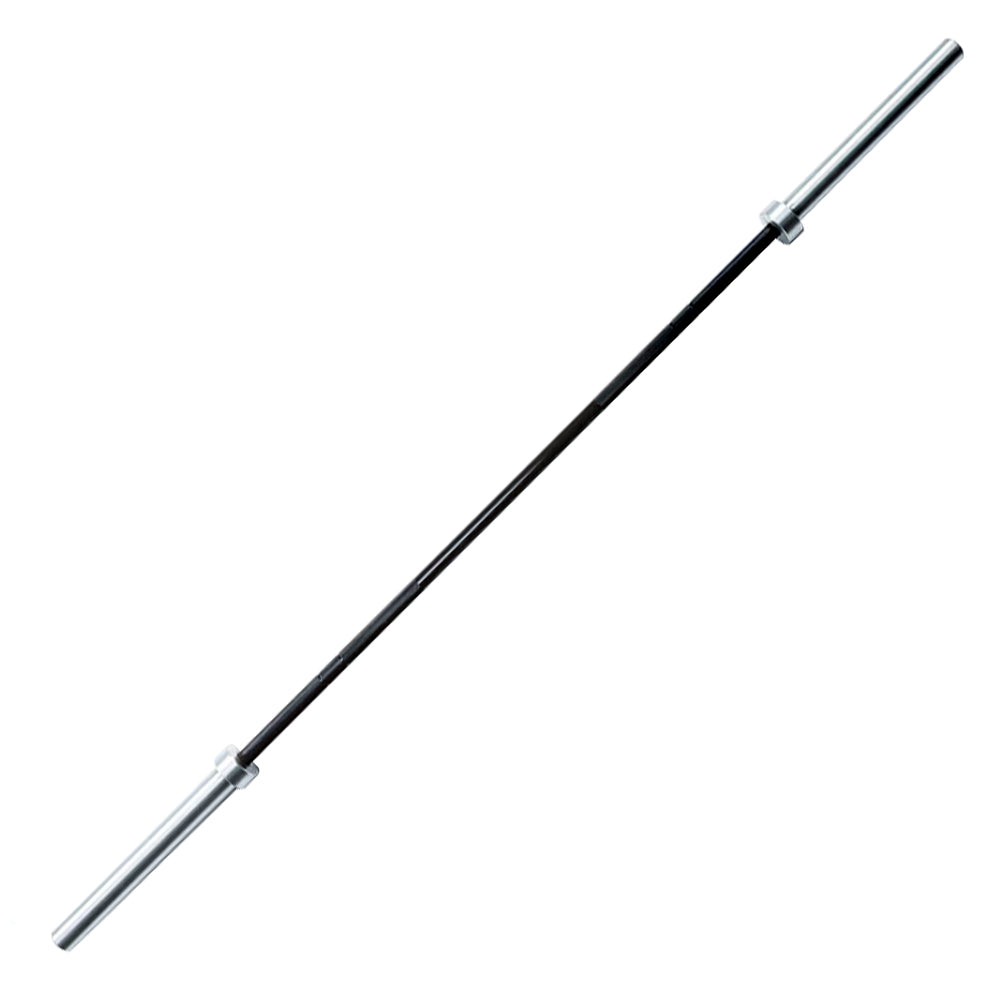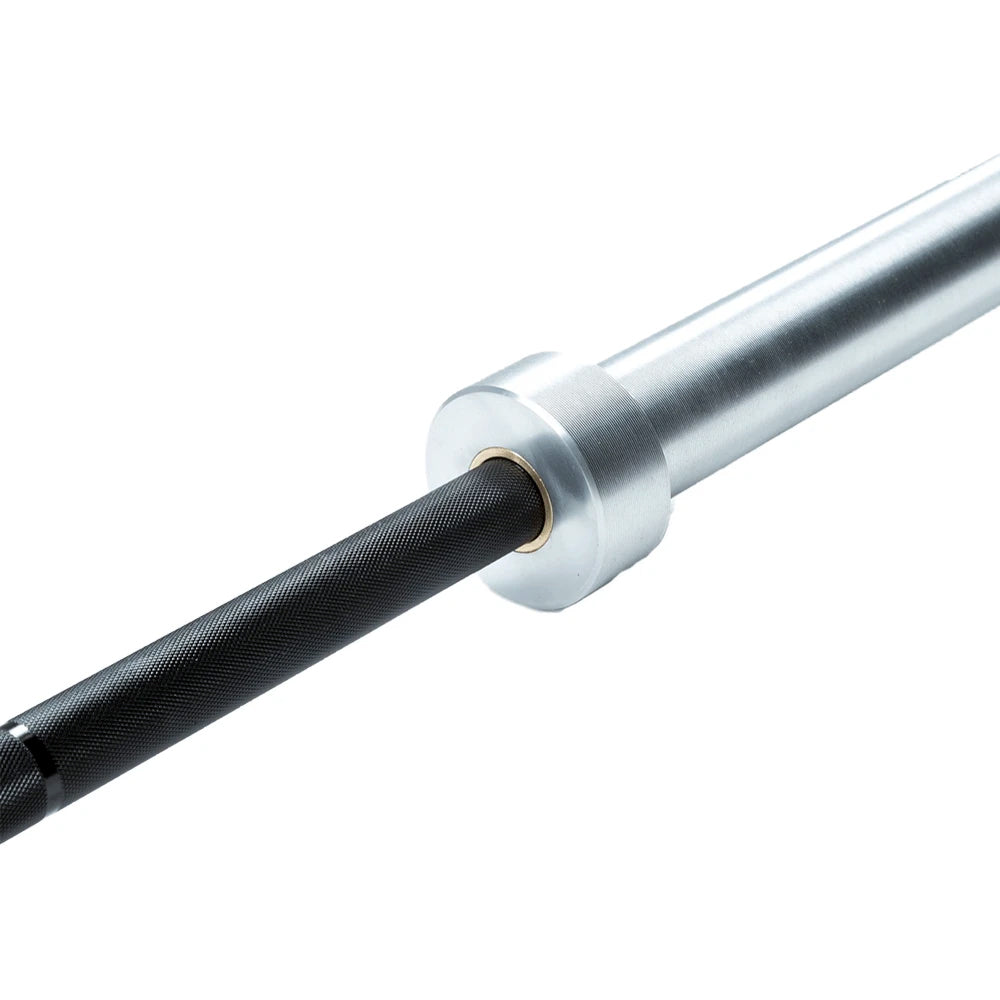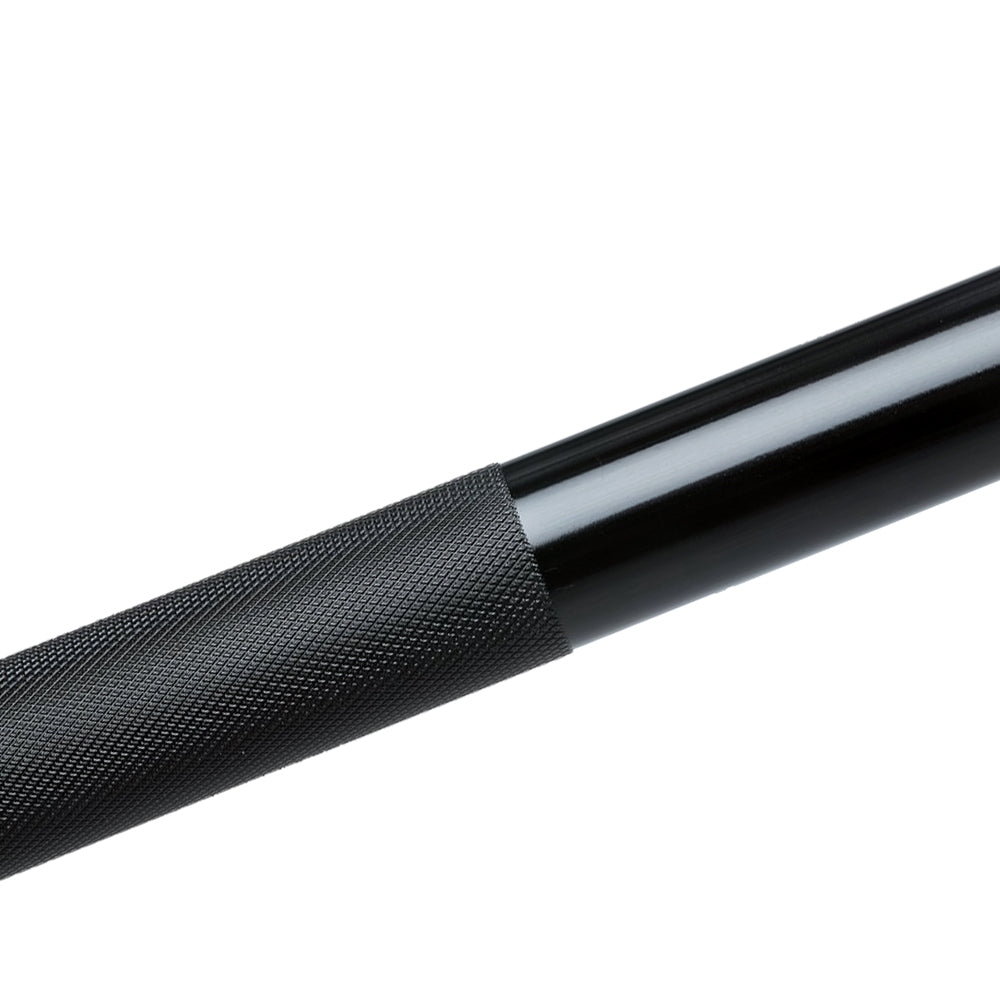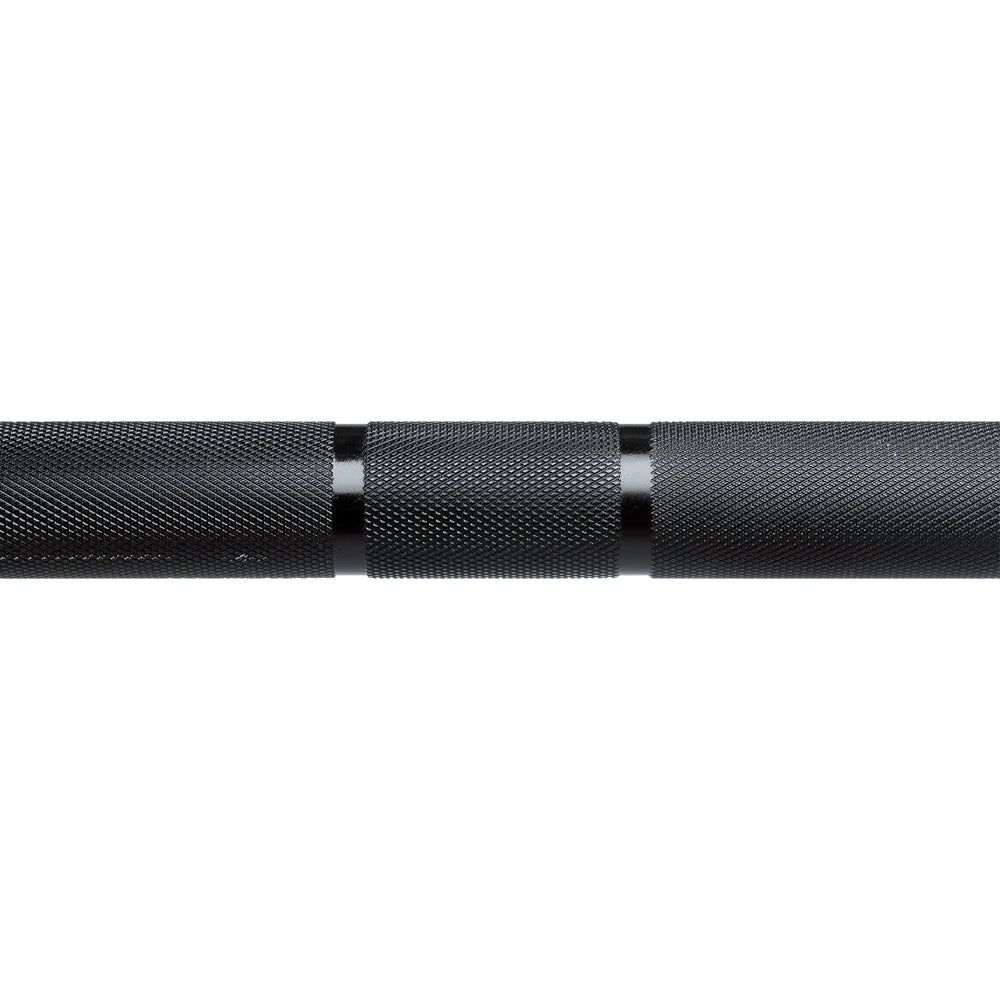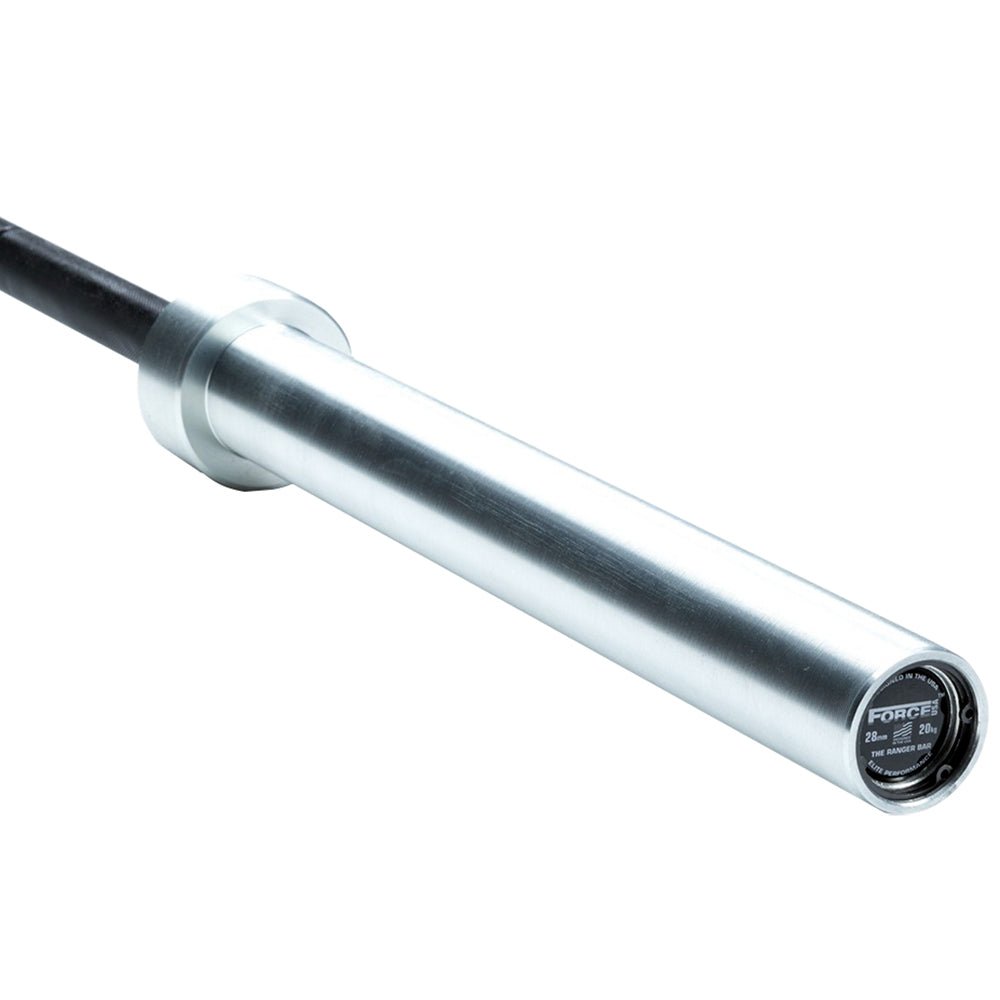 The Gunner Barbell V2
The Gunner Barbell by Force USA® is a Multipurpose 'All-Rounder' barbell, ideal for intermediate and experienced lifters attempting Olympic Weightlifting and Powerlifting. Perfect for cross-training, performing WODs, athletic clubs, corporate and personal trainers. A more purposeful bar for cleans, jerks and snatches.
---
Key Features
680KG WEIGHT RATING

The 680KG Weight Rating gives you confidence this bar is capable of taking you beyond your goals. With an amazing 235,000 PSI tensile strength, the Gunner Barbell is the ultimate strength training weapon.

 


COMFORTABLE AND VERSATILE

The Manganese Phosphate finish, combined with the deep fine knurling, IPF/IWF spec positioning provides a comfortable grip for variable exercises and holds. The Gunner Barbell has 5x bearings in each sleeve combined with stainless steel bushings to create an incredibly smooth feel throughout the lift.

 


FLUID MOVEMENT

Great whip for the experienced lifter to feel fluid movement throughout the lifting action and get crucial feedback from the bar, so you know when you've truly nailed the lift. You'll be smashing out your daily workouts and hitting your personal best more frequently with the great feel and weightlifting experience you get with this bar.

 

Specifications
Usage:

 

Full Commercial
Bar Length:

 

2200mm
Bar Weight:

 

20kg
Grip Diameter:

 

28mm
Usage:

 

Multipurpose / All-Rounder
Knurling Spec:

 

IPF / IWF
Knurling Width:

 

1.2mm
Knurling Depth:

 

0.35mm
Knurling Angle:

 

60
Shaft Coat:

 

Black Zinc
Sleeve Coat:

 

Bright Zinc
Loadable Sleeve Length:

 

410mm
Tensile Strength:

 

235,000 PSI
Weight Tolerance:

 

+/- 1% Accuracy
Straightness Accuracy:

 

+/- 0.25mm
Weight Rating:

 

1,500 lbs
Centre Knurling:

 

None
Does not come with collars. These need to be purchased separately.
Barbell is compatible with Force USA Quick Lock Collar and Force USA Olympic Spring Collars
SIMILAR AVAILABLE PRODUCTS
olympic-barbells
It's a beast!
This is one impressive, solid and strong barbell.
Hi Mick,
Thank you for the feedback on the bar. We are glad to hear that you are enjoying all the equipment!
Kind regards,
GAF Team
I'm in love.
Just perfect. Great feel in the hand.. barely need chalk.
Great barbell
Great quality and packaged extremely well arrived quickly and I absolutely love it
Good bar
This thing will last you lifetime. Invest in your health and just buy it.
Hi Shane Cubis,
We really appreciate you taking the time to share your rating with us. We look forward to seeing you again soon.
GAF Team
WORTH THE EXTRA $$
Picked this up recently and really happy with it. Best barbell I've used, construction is solid, the sleeves are amazing, roll so well.....smooth like butter.
It looks amazing, the black manganese phosphate finish can only be described as sexy.
Only thing missing would be centre knurling as that is my preference, but not a big deal.
Hi CC,
We really appreciate you taking the time to share your rating with us. We look forward to seeing you again soon.
GAF Team