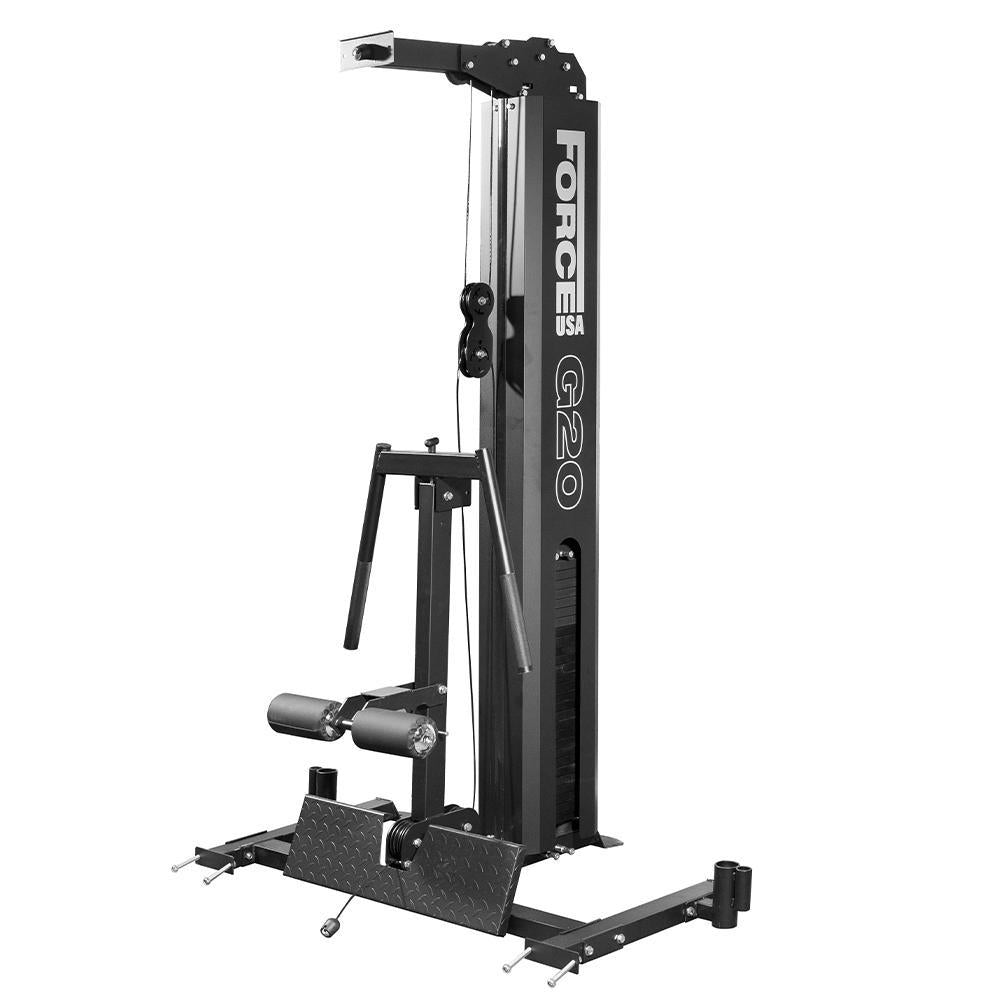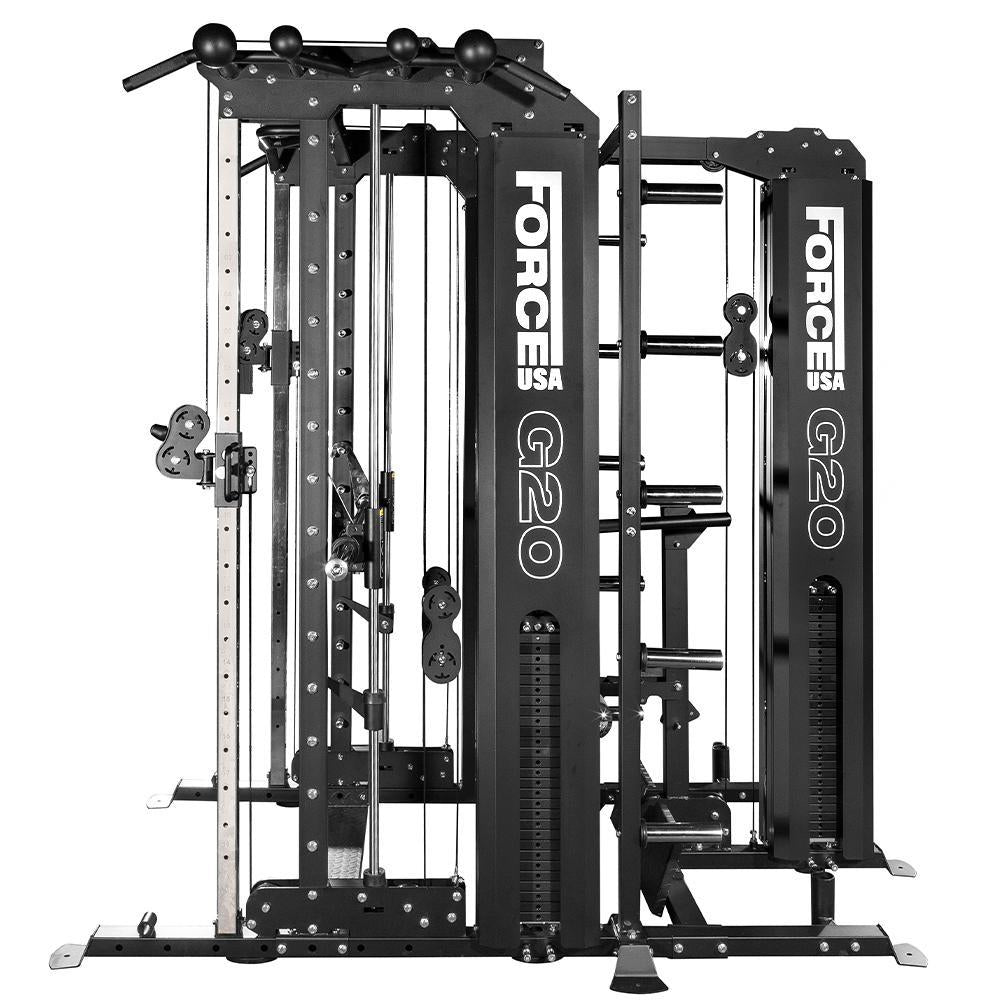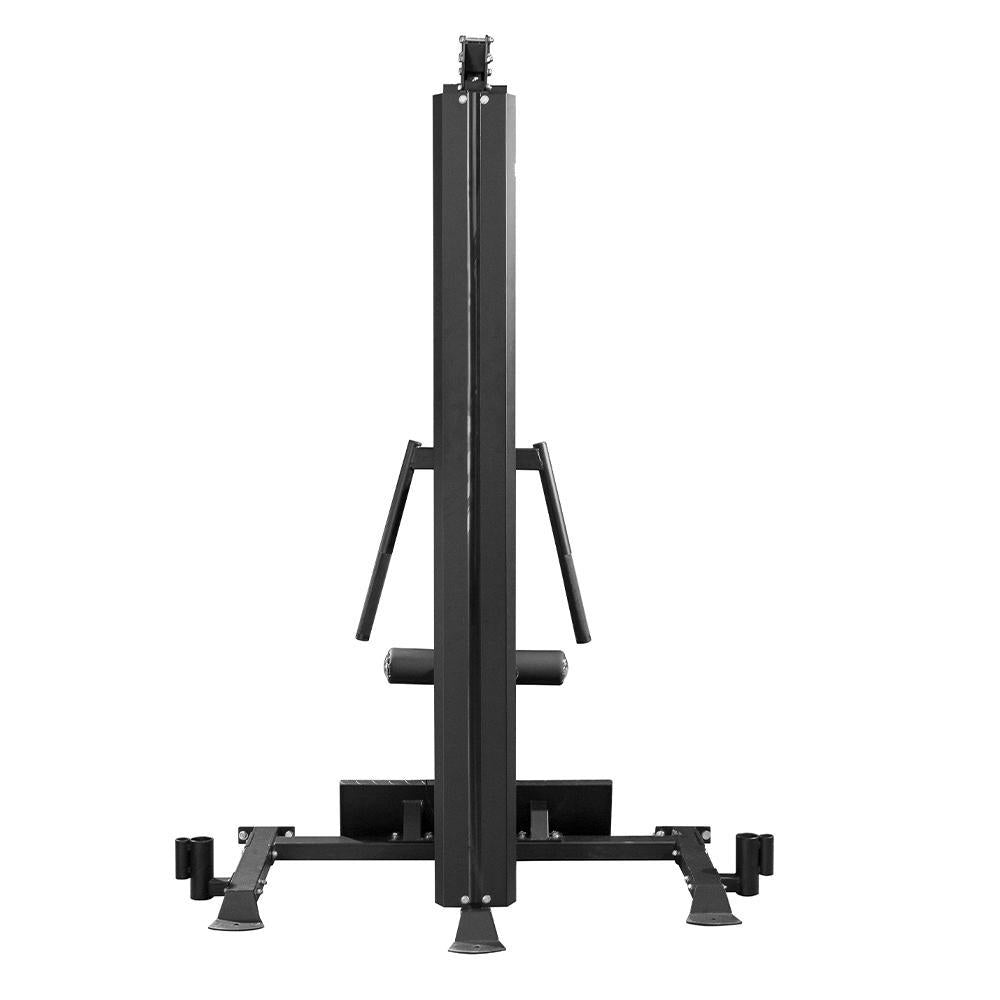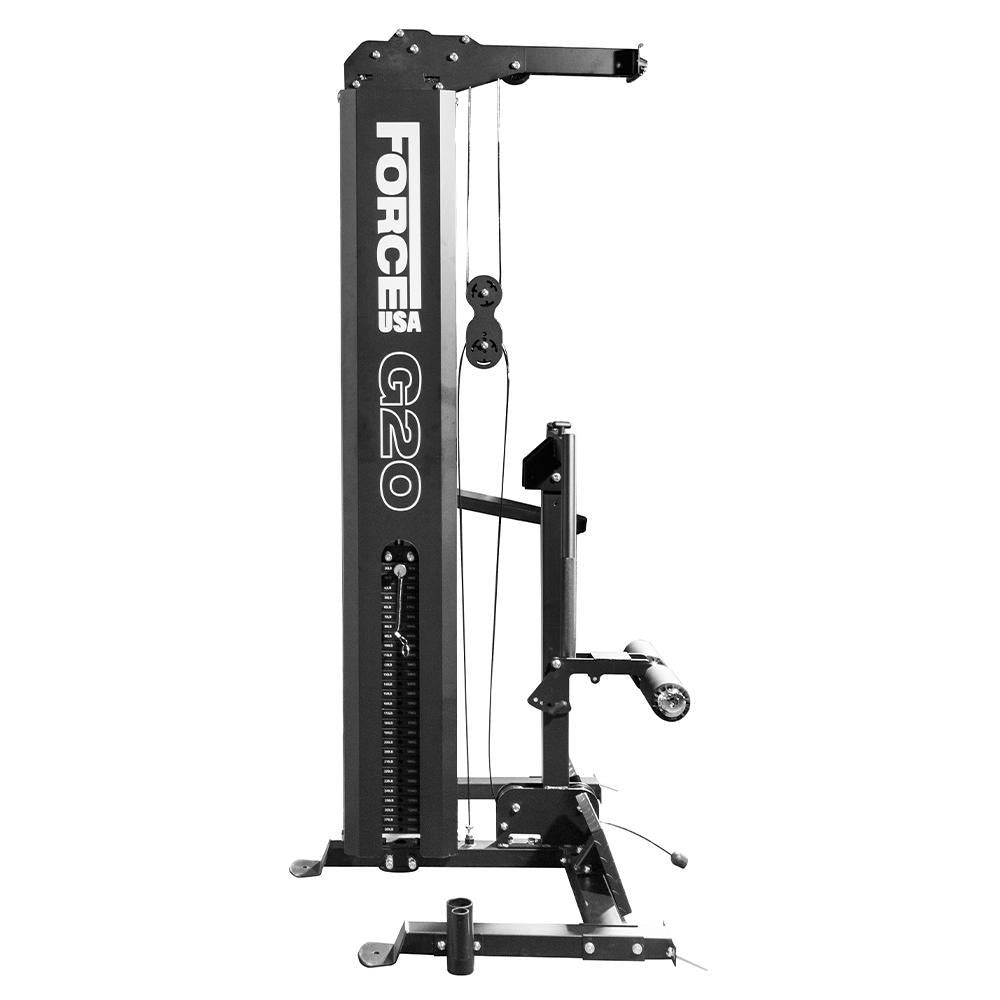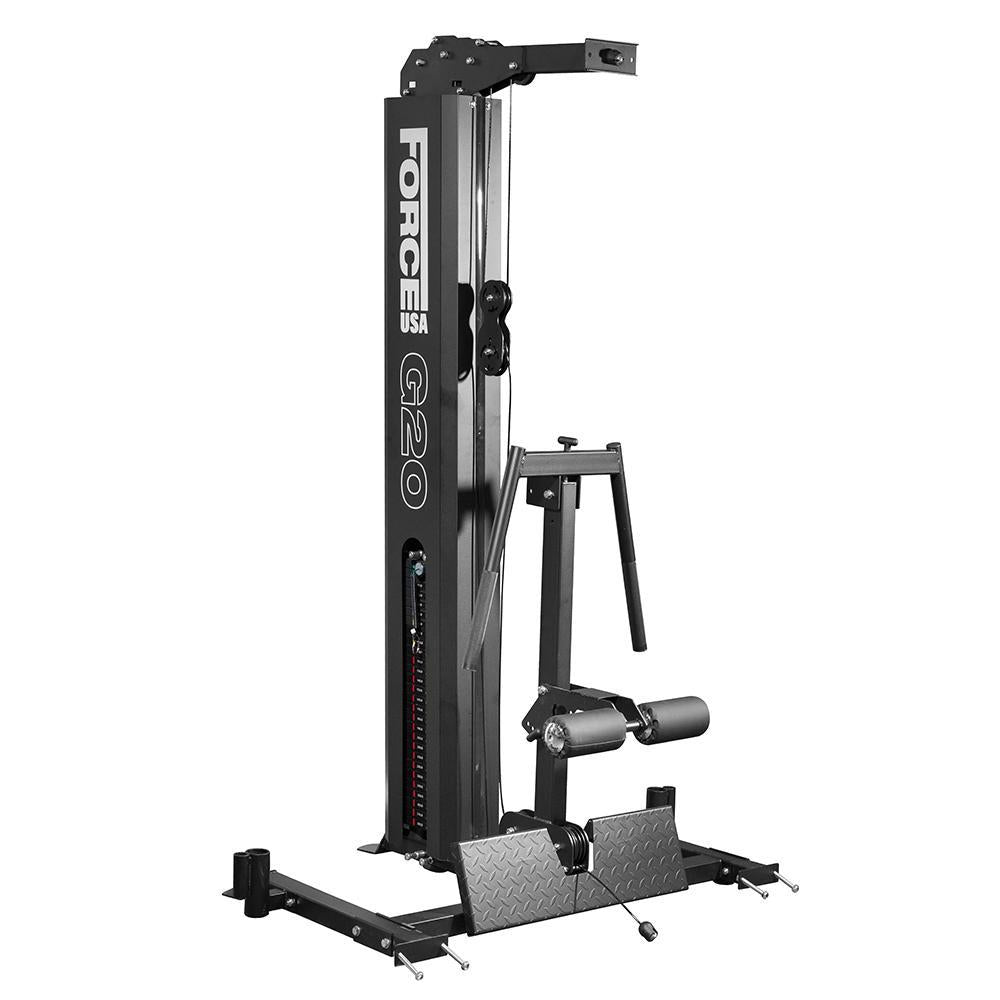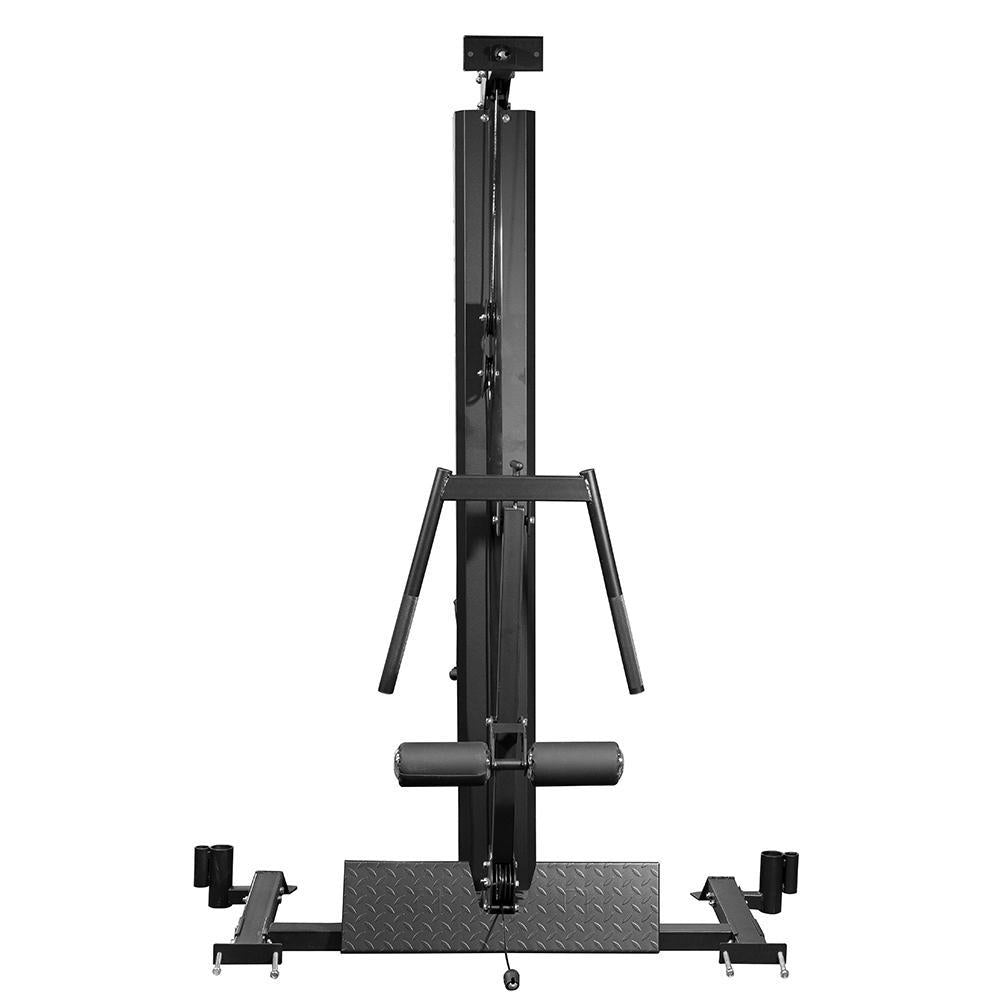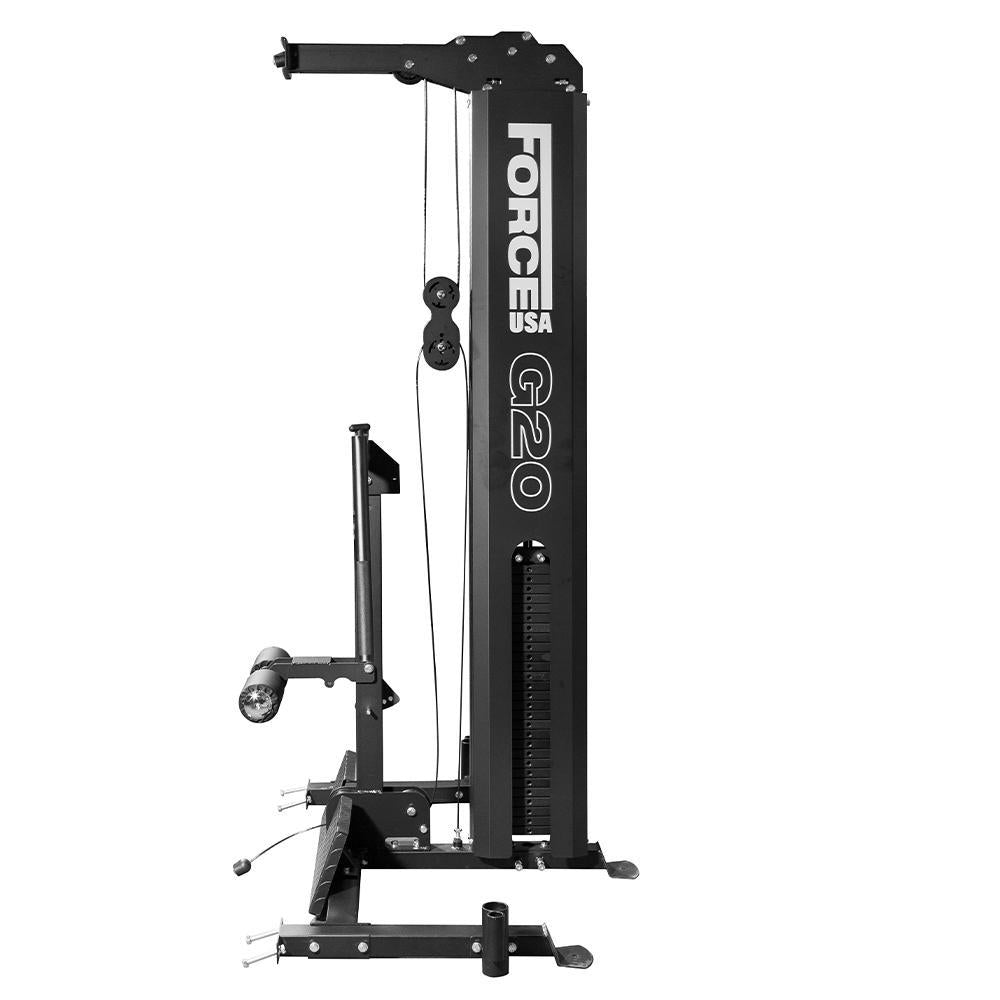 ™ G20® All-In-One Trainer - Lat Row Station Upgrade
Lat Row Station Upgrade for the Force USA® G20™ All-In-One Trainer. Level up your G20® unit with additional lat pulls down / lat row station complete with a 289lbs/ 130kg weight stack.

The Lat low row attachment provided with the G20 Pro all-in-one trainer is designed exclusively for external usage. If you decide to purchase the upgrade station, we highly recommend obtaining a shorter attachment for optimal compatibility. For instance, a 90cm long lat pull-down bar would perfectly fit into the rack.
---
What's Included?
Lat Row and Lat Pulldown Station
Additional 130kg Weight Stack (1:1 Cable Ratio)
Lat Pulldown Knee Anchor
Oversized Slip Resistant Low Row Footplate
Multi-Grip Dip Handles
2x Barbell Storage
Specifications
Usage: Full Commercial
Only compatible with the Force USA® G20™ All-In-One Functional Trainer.
Usage: Commercial
Cable Ratio: 1:1
Weight Stack: 130kg
Dimensions incl. G20 Base Unit): 190cm (W) x 240cm (D) x 230cm (H)
Weight Rating: 450kg
Cable Rating: 2000lbs/907kg

Frame: Lifetime
Parts: 2 years
*Not Compatible as a Stand-Alone Equipment
SIMILAR AVAILABLE PRODUCTS
rig-and-rack-attachments
Hi Nigel,
Thank you for the 5-star rating, we really appreciate it! We're also happy you like the product.
We look forward to seeing you again soon.
GAF Team
Must Have Addition to the G20
I can't fault this product it creates more versatility with the g20 and the 1-1 cable ratio is very suitable on this piece. I absolutely love it and took up minimal space
Beautiful product; loving it.
Glad I bought this to add to the basic unit. Precious benefits. Used my own washers (from Würth) so I don't suffer any erosion from them in time. Still some rust in the bar holders, which I cleaned out and. And also added some quality lubricant, again from Würth on the bars for the weights. Highly recommended but be prepared to put in a little extra effort so it comes out right.
Still waiting for package only received one box out of 2
Still waiting for 2nd box to complete gym package as first box as been lost
Must have for my G20
This piece completes the G20. For me having a proper overhead pulley for lat pull downs made this an easy decision. I much preferred the knee locking setup on here as opposed to the attachment.
Everything moves so smoothly, it really has a commercial feel to it.
Hi Daniel,
We appreciate you taking the time to share your rating with us.
We look forward to seeing you again soon.
GAF TEAM