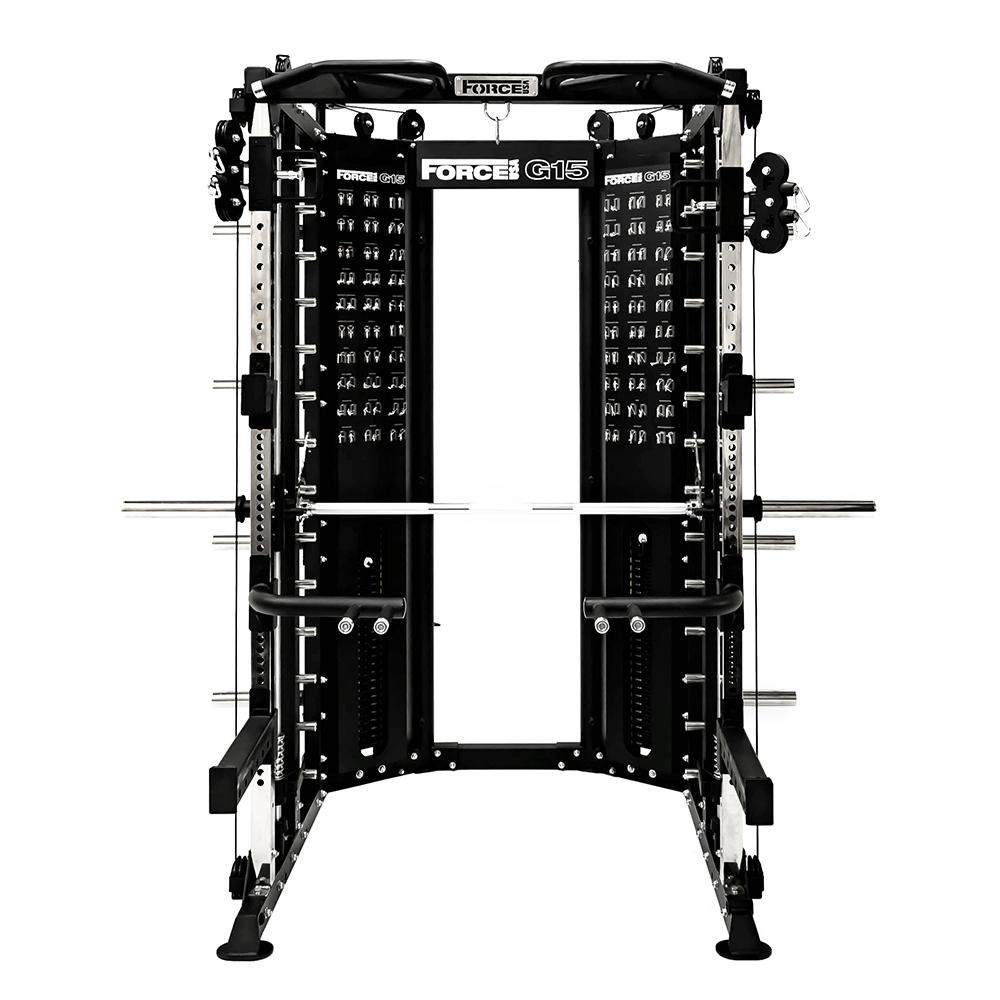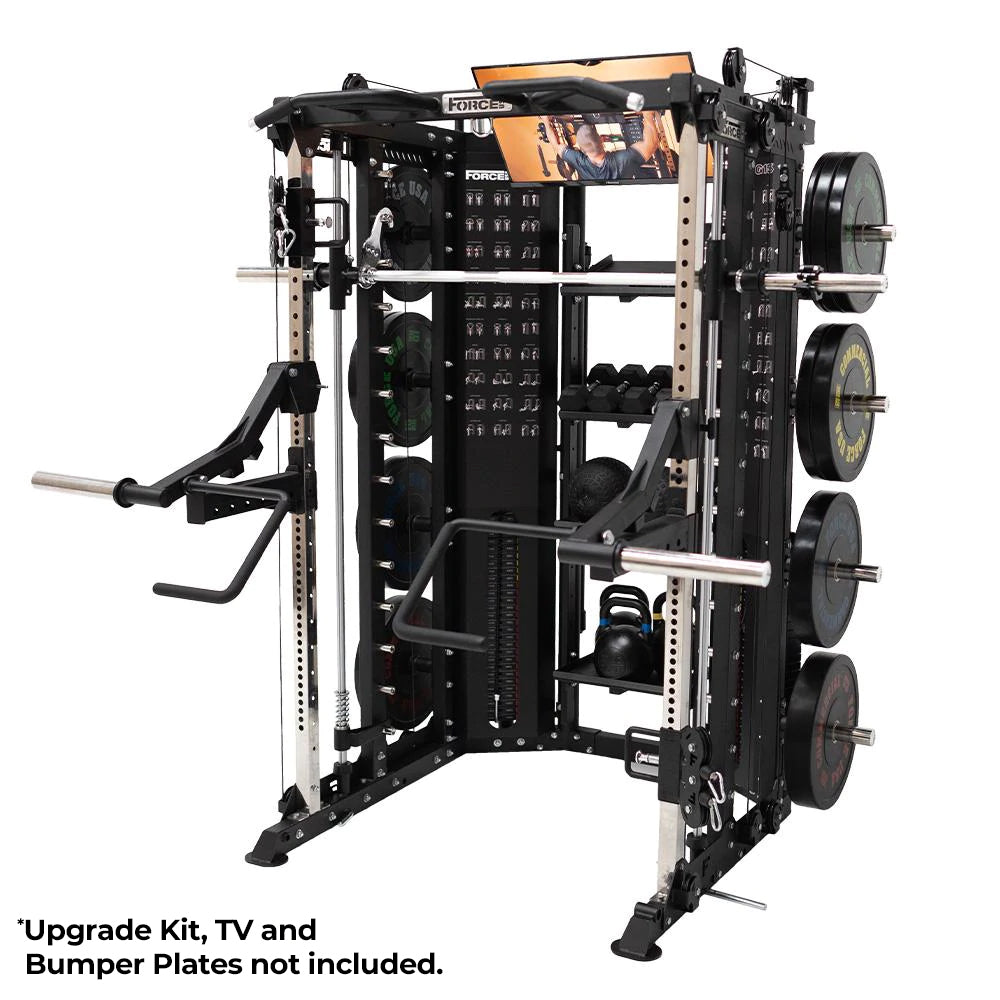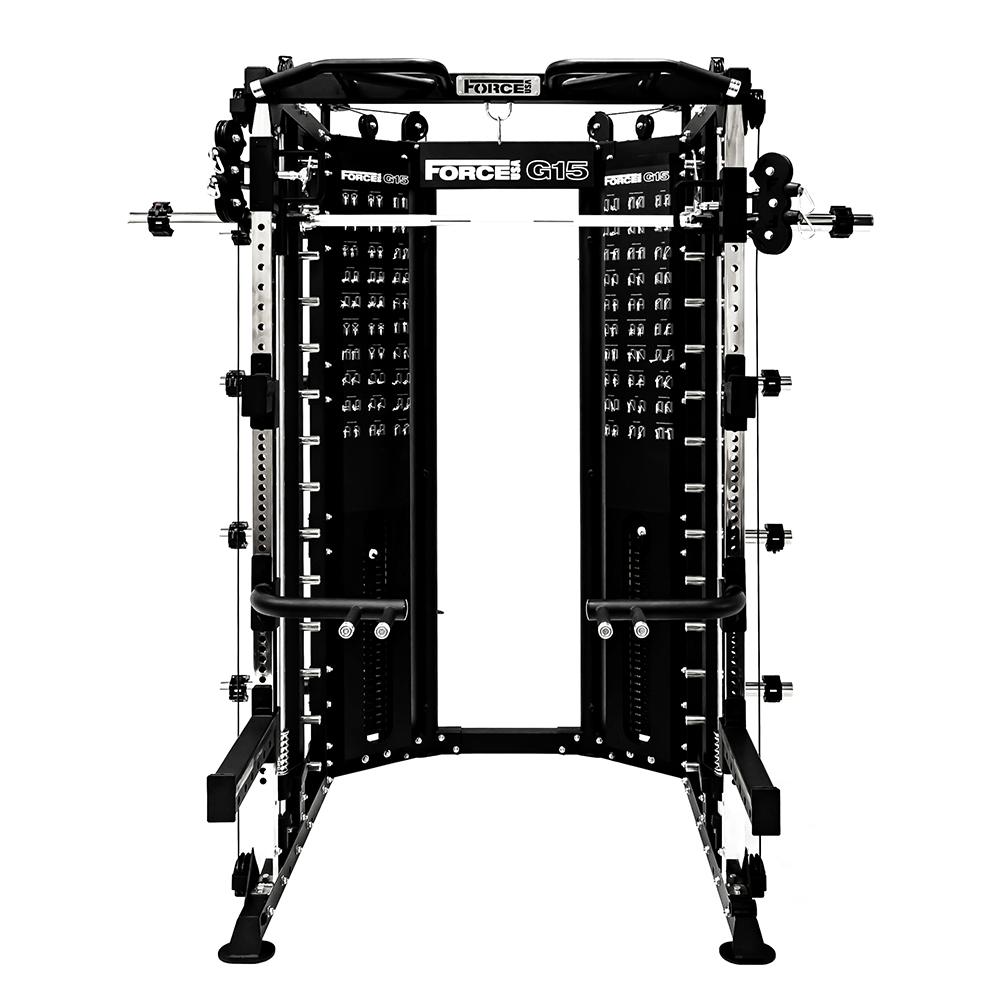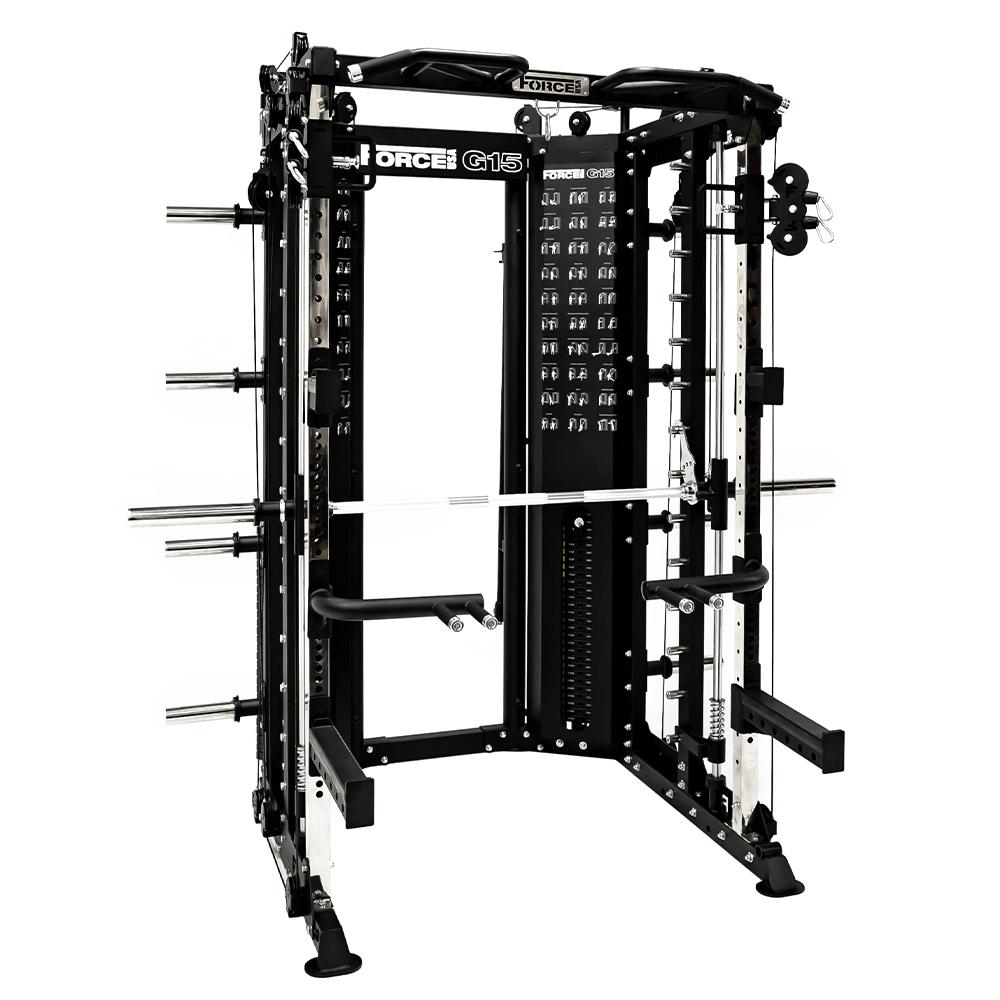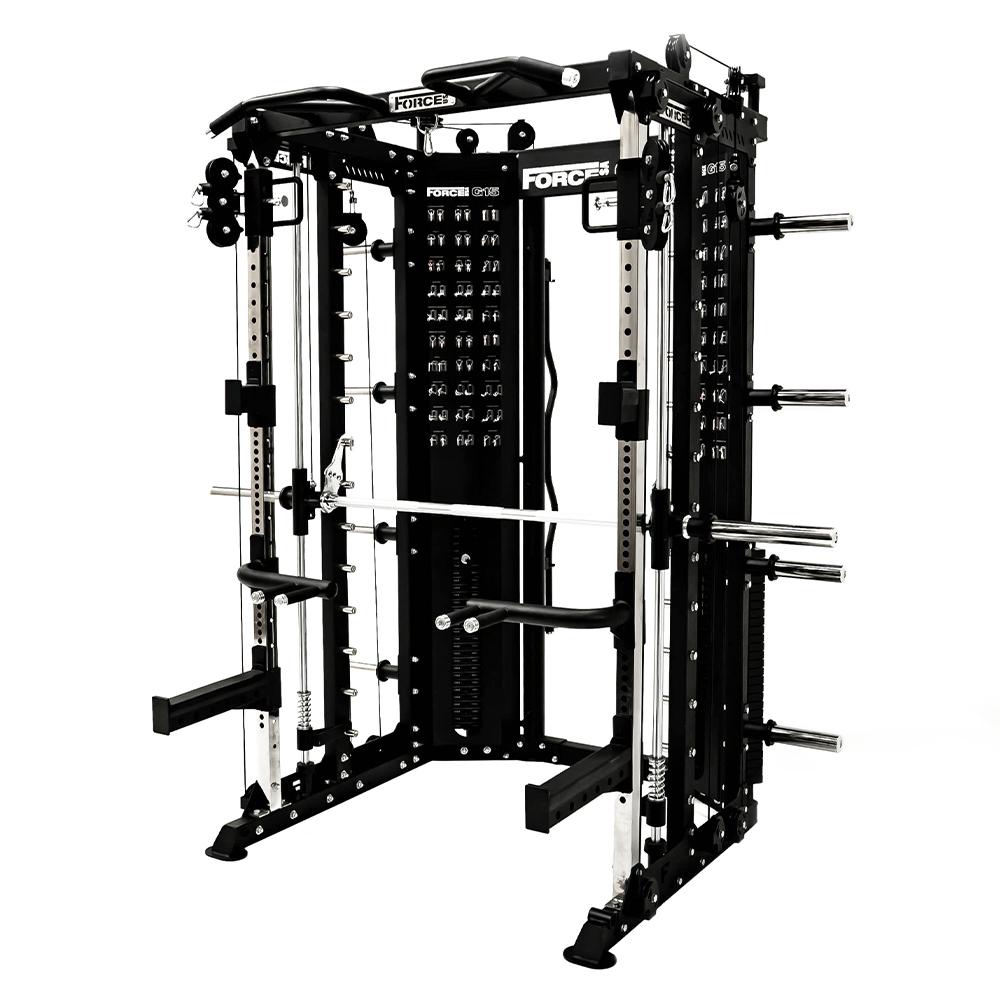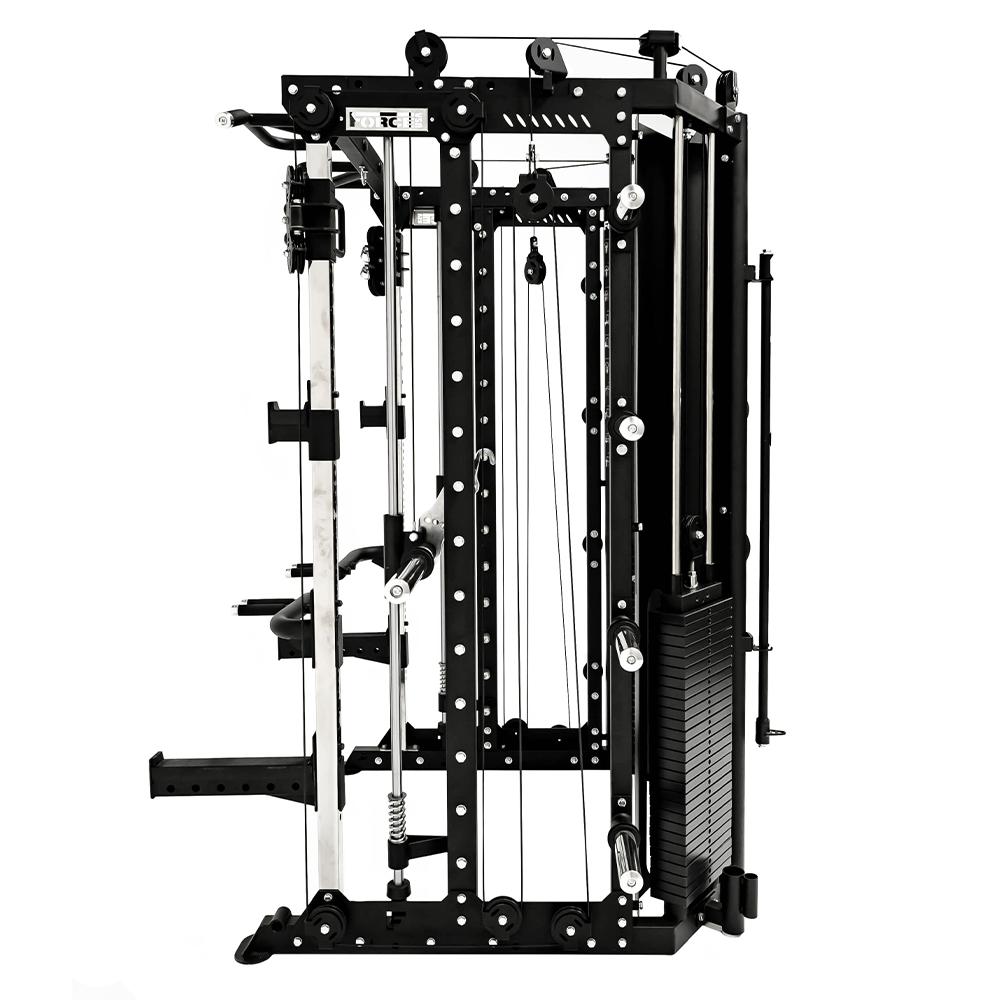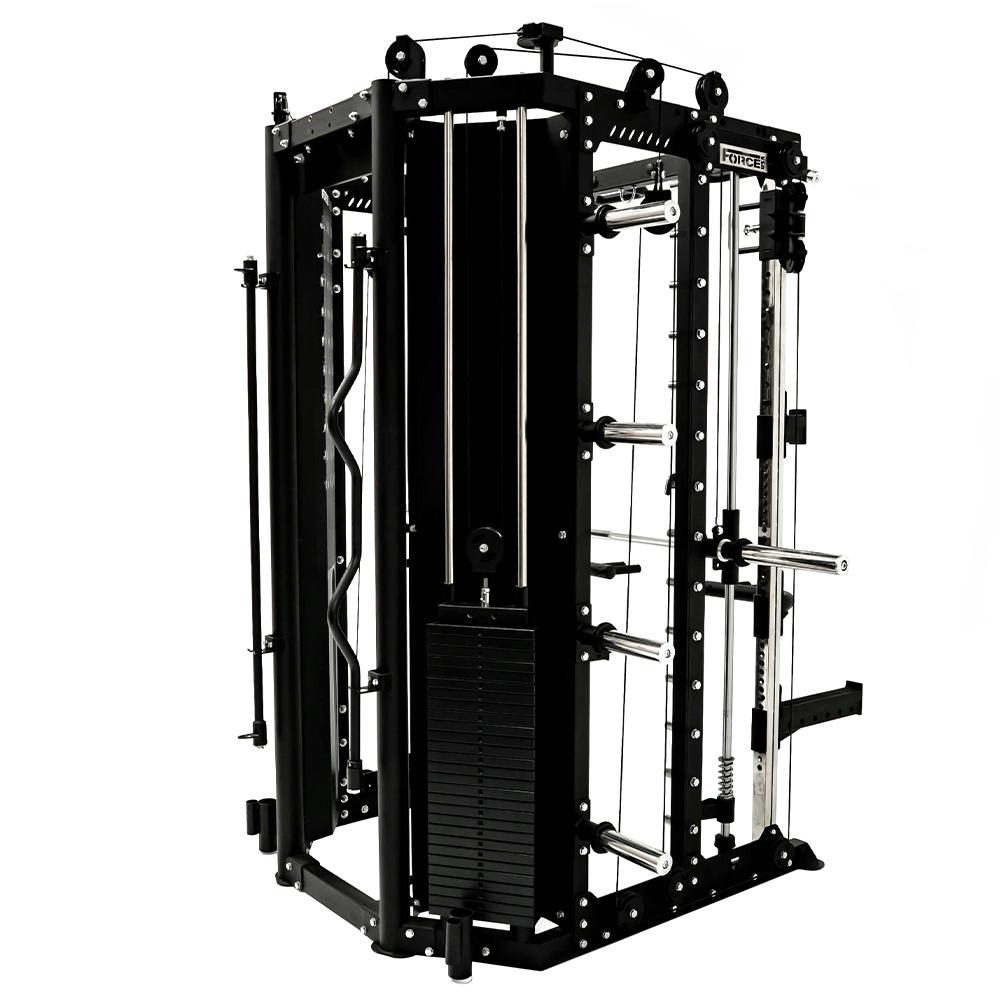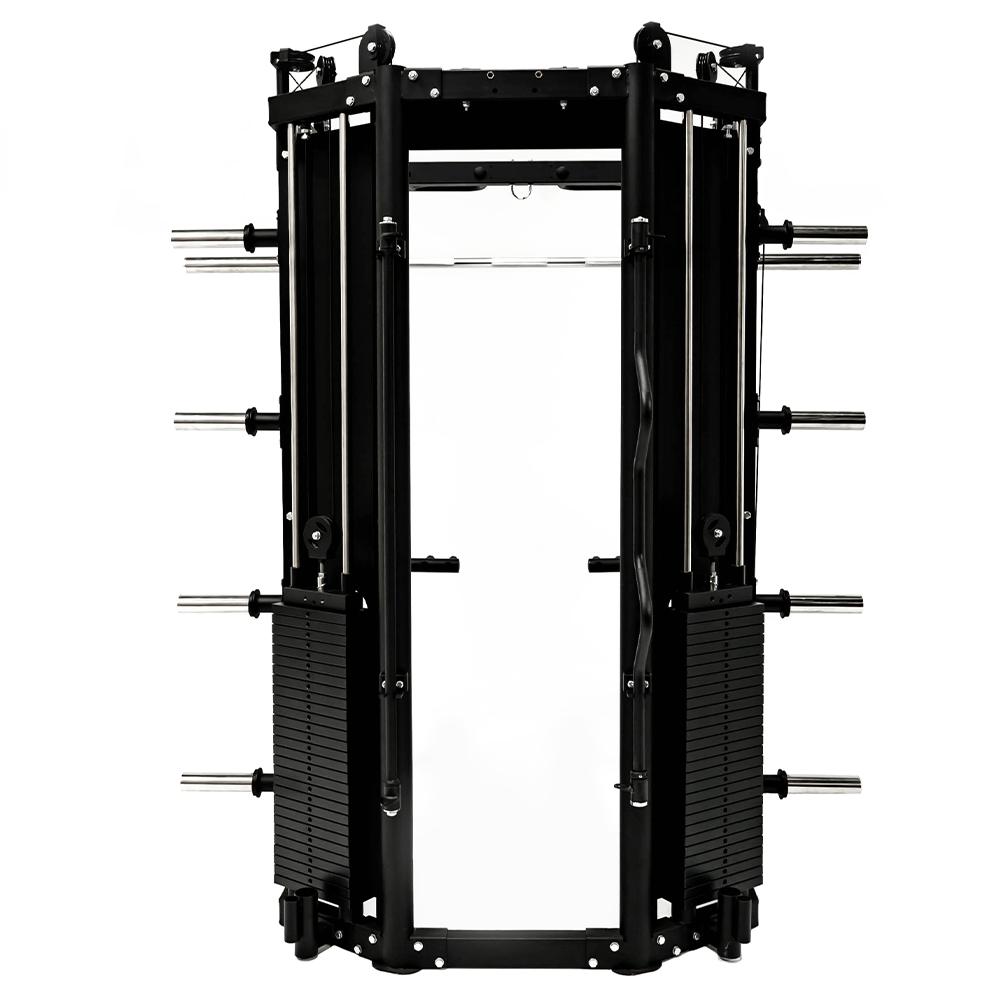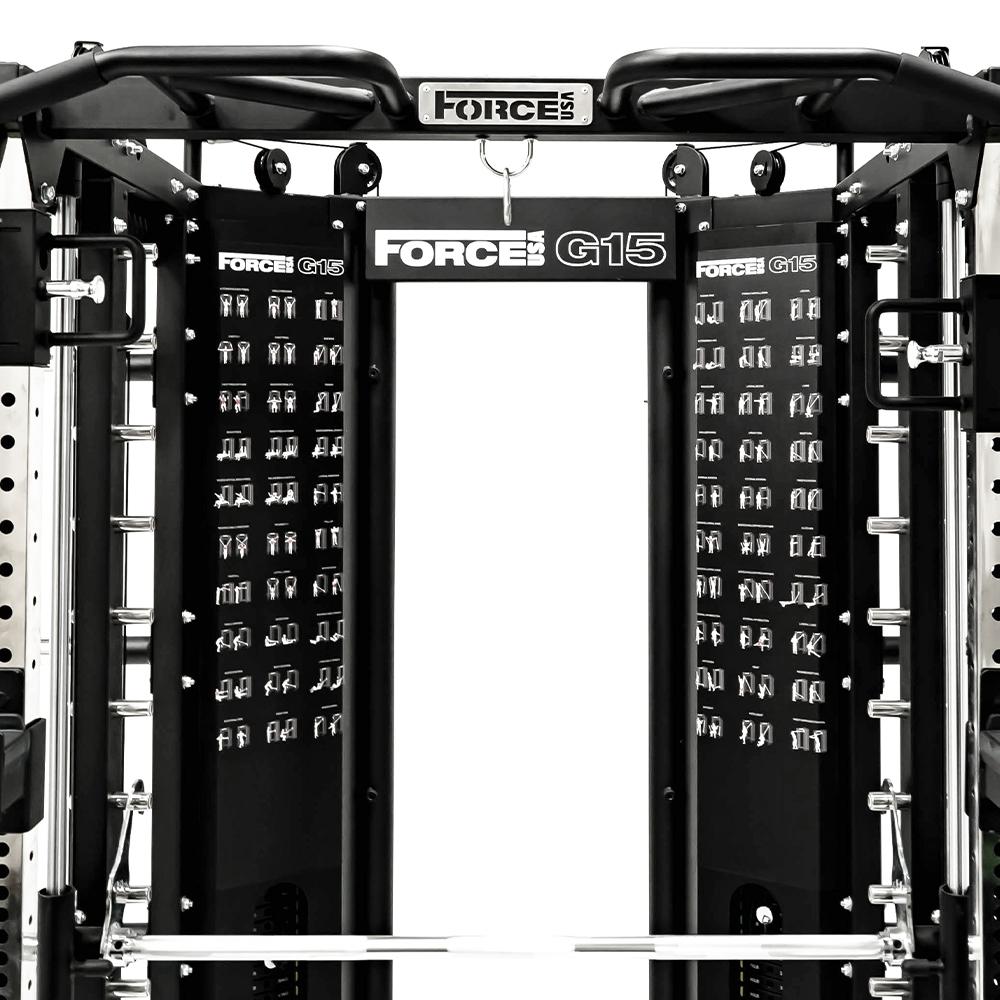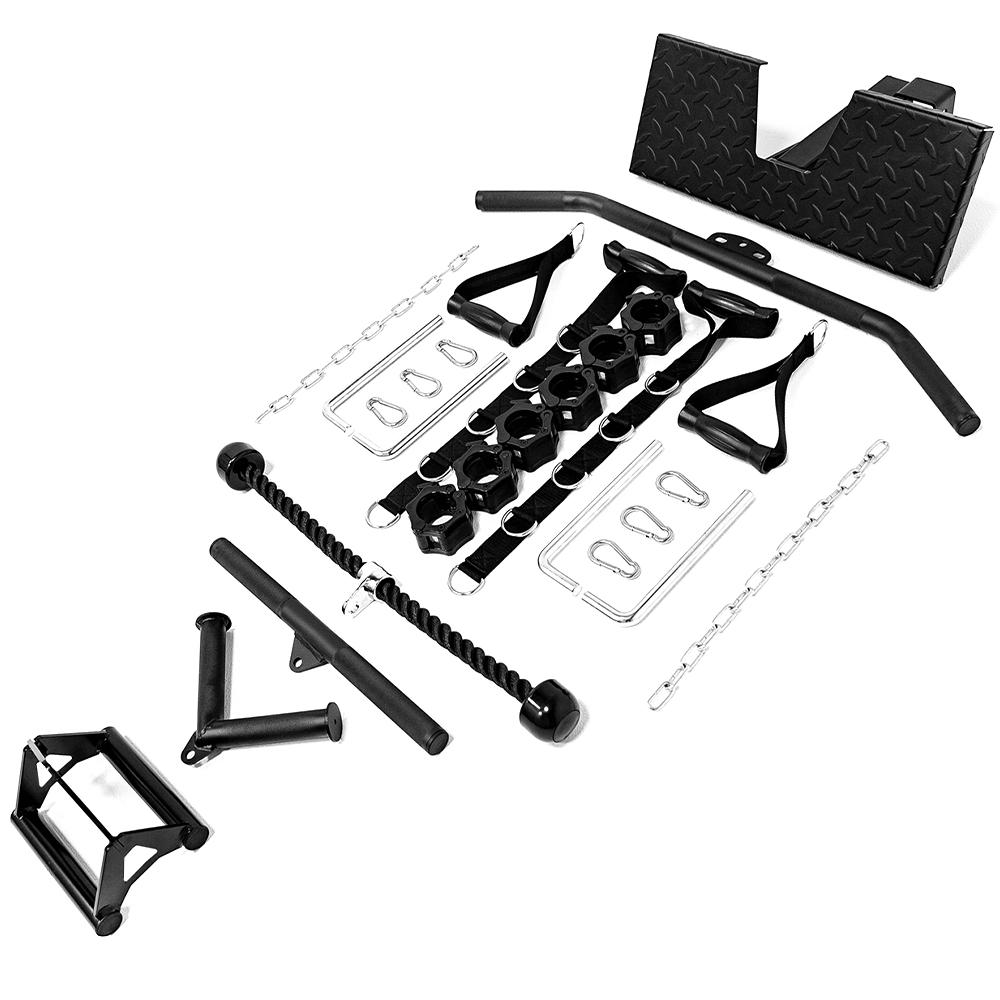 G15™ All-In-One Trainer
Force USA has unleashed the G15® All-In-One Trainer, including a world-first interchangeable 2:1 and 4:1 cable ratio. This 8-in-1 functional trainer packs a serious punch for anyone looking to make big gains in their strength and fitness training. With 8 unique strength and fitness stations, your complete home gym combines a Power Rack, Functional Trainer, Smith Machine, Dip Station, Chin Up Station, Suspension Trainer Hook, and Low Row - all in the footprint of a single power rack. Why spend more on individual gym pieces that take up extra room when you can have it all in one?
This unit is compatible with the new Force USA Training App!
CUSTOMERS ALSO BOUGHT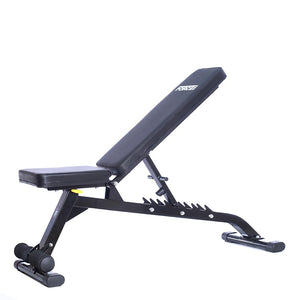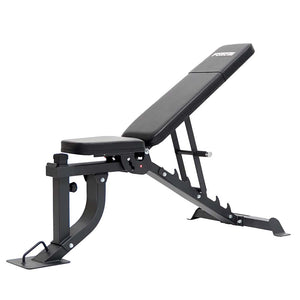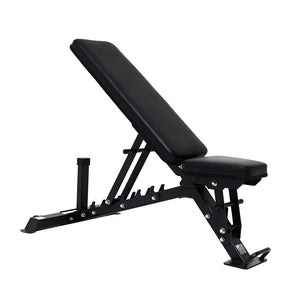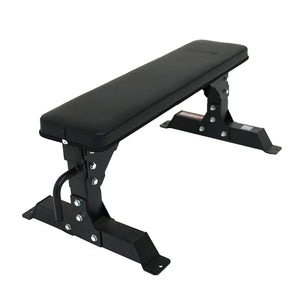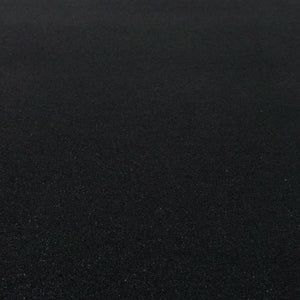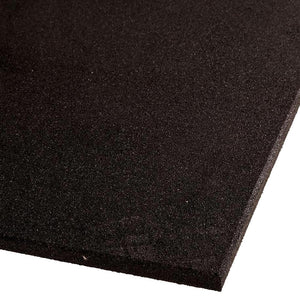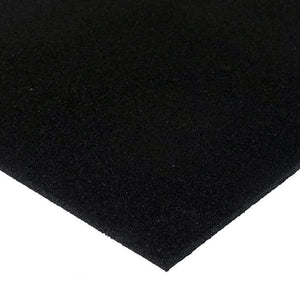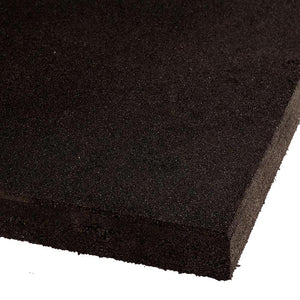 ---
Key Features
UNLEASH YOUR INNER ATHLETE WITH THE FORCE USA TRAINING APP

Unlock the secret to a seamless workout experience with the new Force USA Training app! Say goodbye to the overwhelm of planning your training sessions and hello to a streamlined approach that allows you to flow through your workouts. Force USA's expert strength coaches have recorded and organised hundreds of tutorial videos, giving you access to the knowledge and guidance needed to create an effective strength training program. Or simply browse through the videos and cherry-pick your favourite exercises to create your own workout routine. It's never been this easy to train at home.

NAME YOUR TRAINING AND THE G15 HAS YOUR BACK

The G15® All-In-One Trainer offers true flexibility with no compromises. Engineered for every type of training, including:

Strength and Split Training
Bodybuilding and Powerlifting
High-Intensity Interval Training
Plyometric and Explosive Training

This beast of a machine means you can isolate every muscle group and easily switch between upper and lower body depending on your program. The space-saving design of the G15 is perfect for both home gym and fitness studios, allowing you to perform many exercises across all training types.

 

UNIQUE INTERCHANGEABLE CABLE SYSTEM

The G15® All-In-One Trainer has a world-first interchangeable cable system that allows you to easily select your cable ratio on the fly. A truly unique feature so you can quickly switch to lighter resistance and work out with friends and family.

By engaging the 4:1 ratio you can turn your 130kg weight stack into 32.5kg of resistance and instantly swap it back to a 2:1 ratio - 65kg of resistance.

 

BUILT TO OUTLAST EVERY OTHER HOME GYM

Your G15® commercial-grade All-In-One Trainer was precision built and manufactured using the highest quality materials. With a lifetime warranty and 2-year warranty on parts and attachments, the trainer includes:

Heavy gauge structured steel tubing throughout
Tough PVC and rubber in heavy use areas to increase durability
Long-lasting clear coating with anti-rust protection
Eco-friendly premium commercial grade powder coating

 

A SMITH MACHINE LIKE NO OTHER

Backed by some serious R&D, Force USA has delivered a weightless (counterbalanced) Smith Bar with the smoothest movement on the market. This allows entry-level users to learn the movement of any exercise before they start loading on weight. The G15's Smith Bar also includes state-of-the-art knurling for an unrivalled feel during those heavy squat and deadlift sessions.

 

MASSIVE 450KG CHIN-UP BAR WEIGHT RATING

Your ergonomically designed multi-grip Chin-Up and Pull-Up station comes with a huge 450kg weight rating. With an ultra-comfortable grip, you can perform wide-grip, close-grip, underhand, overhand and many other positions to build strength and muscle mass.

You can also hook up your resistance bands to the conveniently placed anchor point, helping you power through the toughest sessions.

 

EASILY STORE YOUR WEIGHTS AND ATTACHMENTS

To keep your workout space safe and organised, the G15 comes with storage for 2 Olympic style barbells, 2 standard size barbells and 8 Olympic weight plate holders.

 

COMPLETE YOUR HOME GYM WITH THE G15 UPGRADE KIT

Why not add a T Bar Row Handle, Leg Press Plate, Core Trainer, Jammer Arms, Ankle Cuffs, Single Stirrup Handles, plus 4 levels of storage shelving to finally complete your set-up! Every attachment in the G15® Upgrade Kit is precision built with the highest quality commercial-grade materials and will deliver the ultimate in training performance.

 

5 STAR SAFETY FOR COMPLETE WORKOUT CONFIDENCE

Train with zero risk knowing every safety mechanism has been taken care of in the G15. This includes smart safe lock and releases mechanics and high-quality safety catches so you won't need a spotter on those big squat and bench days.

 

CONVENIENT INSTALLATION AND ASSEMBLY

To get you up and training as soon as possible, let us help you book a technician to come to your home or studio and assemble the G15 for you!

Rather do it yourself? Force USA also provides detailed and easy-to-follow instructions to help you assemble your new G15® All-In-One Trainer. Most customers are able to assemble the full machine over the course of two days with the help of one person.

 
WHAT'S INCLUDED WITH YOUR G15® ALL-IN-ONE TRAINER
Multi-Grip Chin-Up Bar
Multi-Grip Dip Handles (Pair)
Suspension Trainer Hook
J-Hooks (Pair)
Front Safeties (Pair)
Lat Pulldown Bar
Small Straight Bar
Tricep V Bar
Close Grip Handle
Adjustable Nylon Cable Handles (Pair)
Single Nylon Handles (Pair)
Triceps Rope
Low Row Foot Plate
Lat Pulldown Knee Anchor
4x Band Pegs
6 x Olympic Lock Collars
8 x Weight Plate Holders
4 x Extension Chain
6 x Carabiner
2 x Barbell Storage
Attachment Storage
2 x Exercise Charts (56 exercises)
OPTIONAL EXTRAS
Add the Upgrade Kit to your standard G15® All-In-One-Trainer and enjoy even more benefits. This package includes:
Jammer Arms (Pair)
Core Trainer with Rotating Holder
Metal Cable Handles (Pair)
Ankle Strap
Adjustable Leg Press Footplate
4 x Storage Shelves
TV Mount
Specifications
Usage: Full Commercial
Weight Ratings:

J Hook: 400kg (static test)
Safety Bars: 450kg
Chin Up Bar: 450kg
Cable Rating: 907kg
TRX Anchor Rating: 120kg
Plate Holders: 150kg

Assembled Dimensions:

192 cm (W) x 202 cm (D) x 222 cm (H)

Internal Width: 113cm
Height of Pull Up Bar: 208cm

Product Weight: 550kgs

Frame: Lifetime
Parts: 2 years
Compare
Fantastic kit
Does everything its says it will. Very high quality product
Hi Paul,
Thank you for your awesome feedback! Your satisfaction is the utmost importance to us and we're happy to have met your expectation. Thank you for choosing GAF and we hope to see you again.
Happy training!
GAF Team
Great Machine
Well built machine with fairly easy to use instructions. Mine had a couple of scuffs as I believe they put it together in the factory to test.
I built this by myself in around 8 hours all up spread out over a couple of days. While it is fairly easy to do on your own life will be much easier and safer if you have someone help install one side of the smith machine while you do the other. Installing the cable weights really should be a 2 person job as well and once you get about half the plates on there it becomes a balancing act to load the remaining plates. Also make sure you have them lined up before you start and within arms reach as you have to slide each plate over the rails and it's tricky. Ideally someone should be passing them or sliding them on for you while you hold the rails.
Other than that it's fairly easy to put together.
I also recommend before installing you watch the multi part install video from the South African force USA team on YouTube. Don't follow the shorter install video on the force USA website as the way they install the smith machine is almost impossible on your own
Hi Nathaniel,
Thank you for your detailed review. We appreciate you sharing your thoughts and recommendation, it is truly helpful and valuable. If you ever need assistance, please don't hesitate to reach out to us, we're happy to help!
Happy training!
GAF Team
Highly recommended
First of all, thank you Lachy for great organizing purchases and delivery
And also thank you Sara and Laura for helping me to pay at the shop
It took 2 days and 3 hours to assemble by myself. I had to assemble it in the evening time, so it seemed to take a little longer because I was careful not to make too much noise.
If 2-3 people assemble together, it would have been much faster, easier, and safer. I had no one to help me, so I did it alone, but it wasn't impossible.
One problem with assembling was putting the Smith machine weights into the back frame in Step 8 because the room where I installed this machine has a ceiling height of only 2.4m.
If the height is more than 2.7m, it will not be a problem. However, if the ceiling height is less than 2.7m, please start by attaching a cylindrical weight to the cable at the back of the round frame and inserting it first. In Step 1, I already installed the cylindrical frame without weight, and in Step 8, I realized that the space to ceiling was not enough, so I spent a lot of time and effort to go back to Step1. Because it was after assembling 130kg cable plates on both sides, makes me exhausted
Another thing to note is the length of the three cables. One cable is the longest, so it is easy to distinguish, but cables 40 and 61 are similar in shape and length.
Except for errors in the number of other parts, the manual is fairly easy and simple, and well made so that anyone can assemble it.
I'm so happy when it's finished
The black and silver color combination is stunning
It's amazing that such a compact machine can do so many exercises. Almost every exercise I know is possible.
The cable is very soft and the smith machine is also well made.
I am very satisfied with the various accessories too
I can't wait to buy the upgrade kit :)
P.S sorry for not really good english as i'm foreigner
Hi Kyeongmin,
Thank you very much for such a detailed review, we really do appreciate it.
We are sorry to hear of the installation complications but are glad to hear that your assembly is finished and that you are happy with the unit. It looks fantastic in your home gym and we look forward to seeing you again soon :)
Happy training!
Gym and Fitness
Force USA G15® All-In-One Trainer
I was very excited to receive my Force USA G15, I took my time and put it together over three days. Instructions were not the clearest and I made sure I took my time as if you get anything it can take a long time to rectify. I recommend reading the installation tips from other reviewers on here as there were certain things that will help. Two things I would take into consideration is installing the counter sinks in before you put the frame together, as if you have a small ceiling height you may not be able to get them into the frame once its assembled. Secondly, some of the cables are very similar in lengths and I found it hard to tell which one to use, the cable that connects to the counter sink and the one that connects to the weight stack are very close on length (5cm or so). The one that is slightly longer connects to the weight stack.
I thought the overall quality of the machine is fantastic and the cables felt like commercial ones from the gym. My only negative is that the countersinks didn't 100% counter the weight of the smith machine bar and the bar slowly falls to the ground. In saying that Gym and Fitness were very helpful in fixing the situation.
Hi Troy,
Thanks for the review and images of the completed set up!
We are glad you are loving it and that we were able to assist you with this purchase! Smash those workouts for us!
Kind regards,
GAF Team
J.L.
Force USA - G15, what a Beast ! Love this entire workout machine, along with the Upgrade Kit, nothing that cannot be trained. Initially thought the 2:1 ratio of weight stack might not be enough but very surprised that I don't get to the bottom pins on certain workouts. As per other reviews already posted, please read these as the steps for assembly of unit can be confusing such as preventing disassembling the rear tubes housing the smith bar counter weights because it was not mentioned on the first page of assembling this step to ADD WEIGHTS INTO TUBES FIRST!!! Did take quite a few hours to assemble by myself as others have mentioned.
Hi,
Thank you for the feedback. We are glad to hear that you are enjoying the G15, definitely a personal favourite of mine! I am sure you will be getting lots of use out of this beast in the future!
Kind regards,
GAF Team