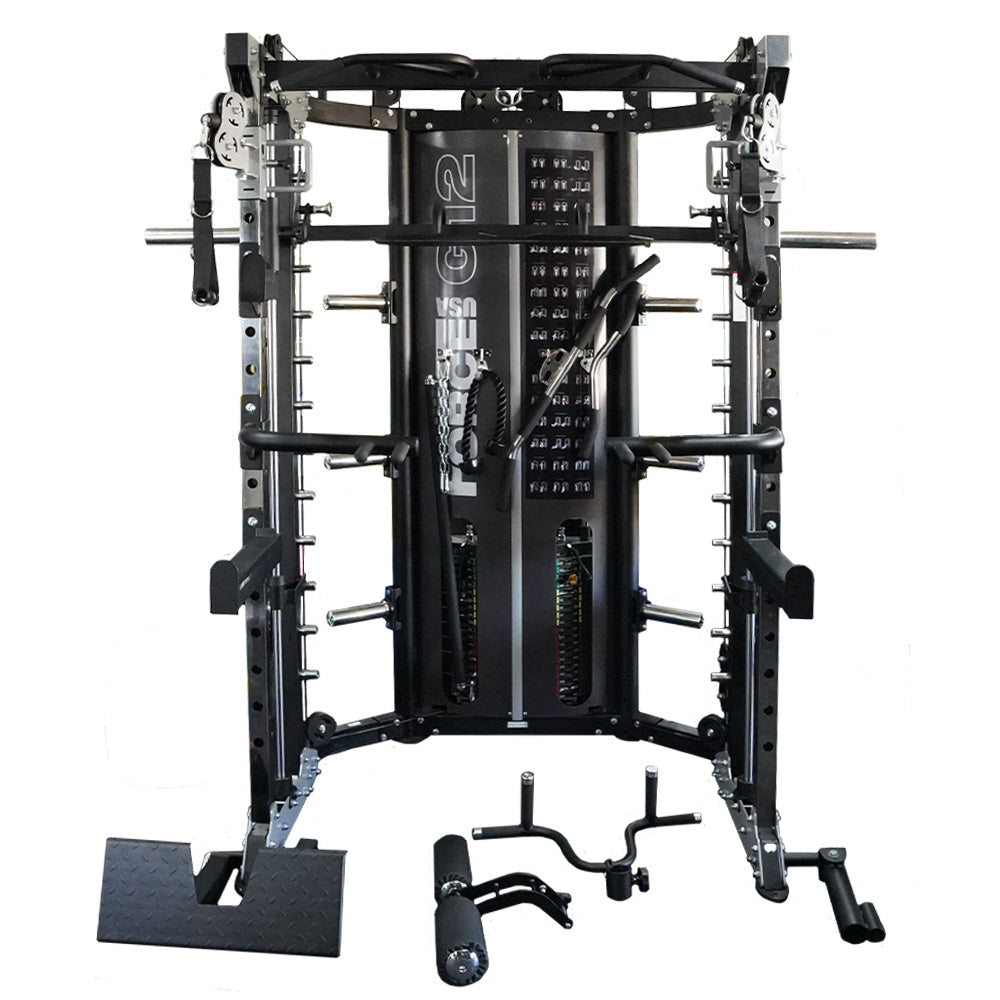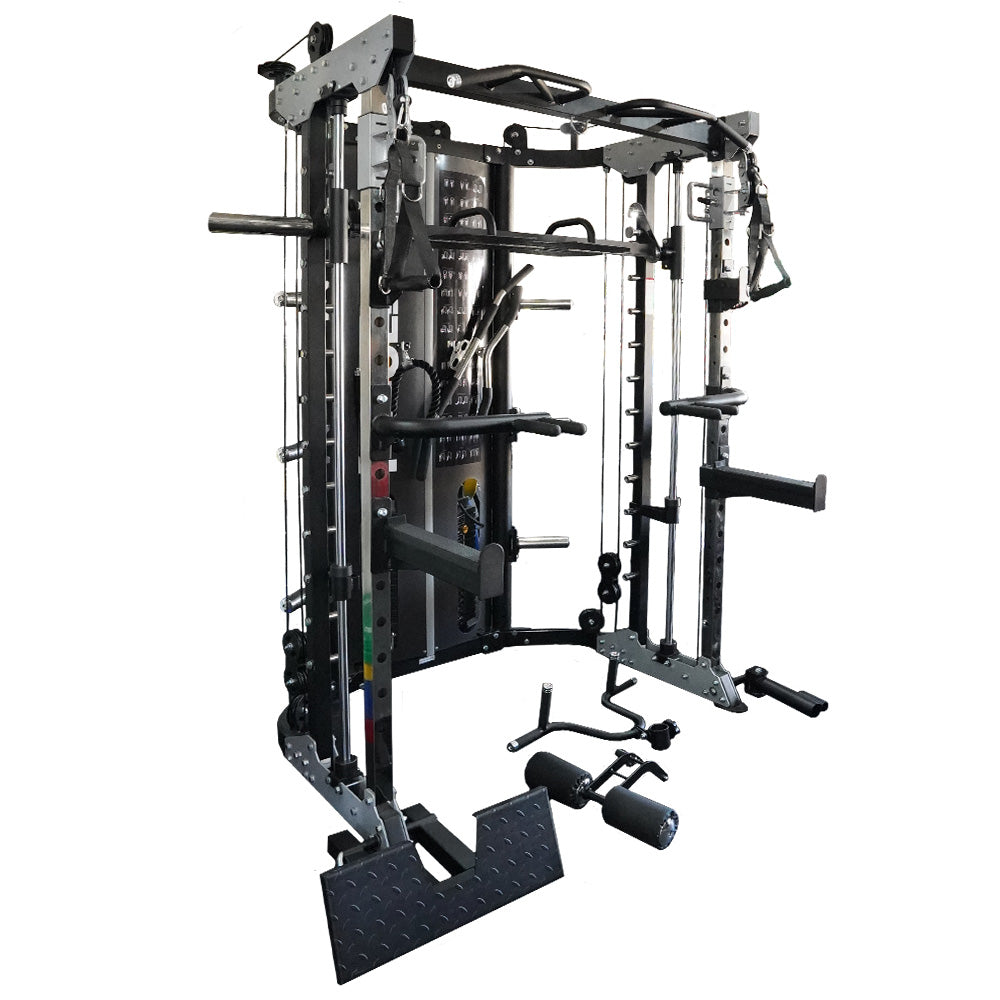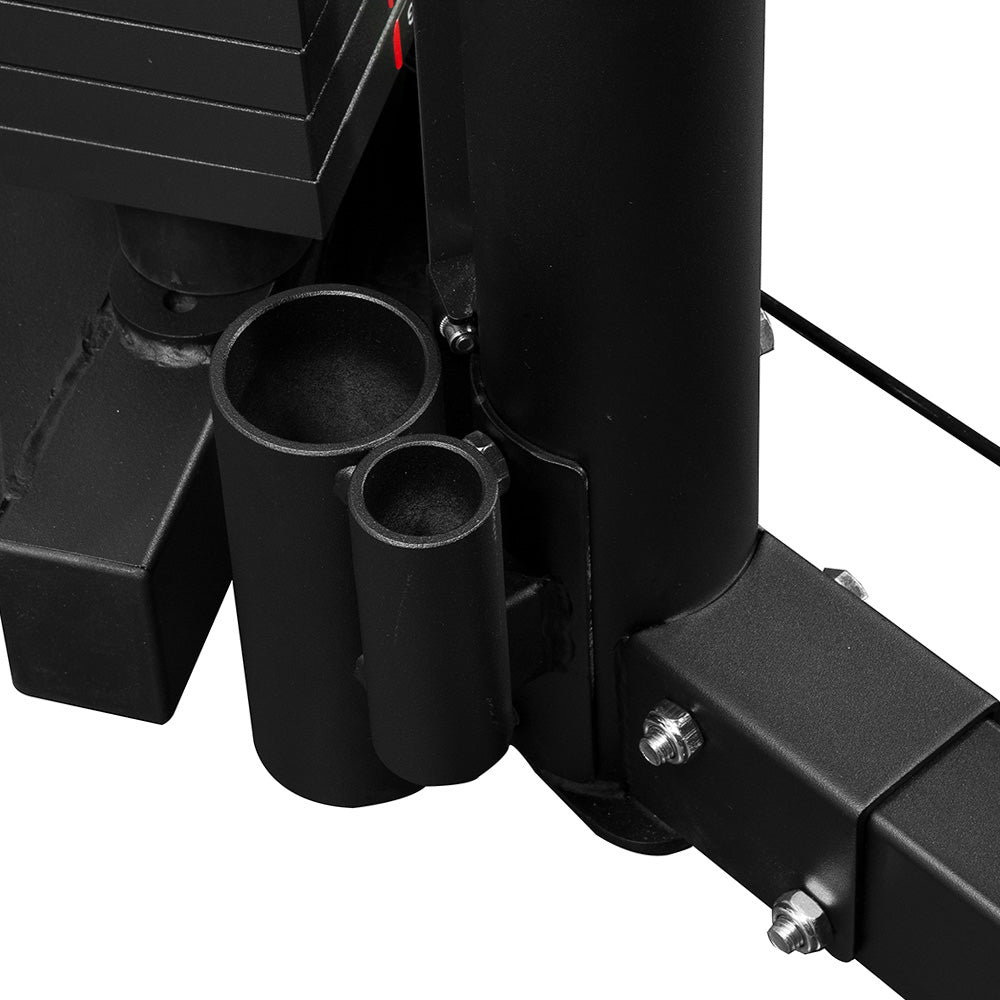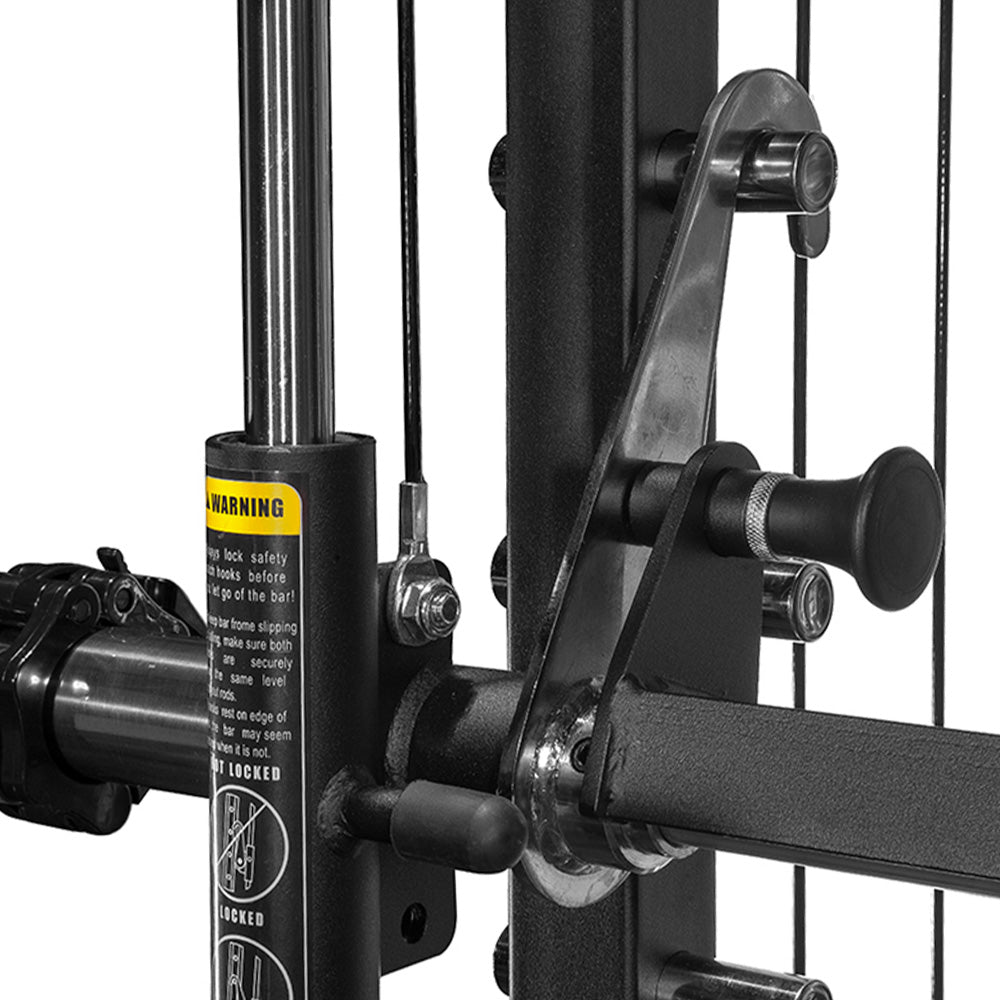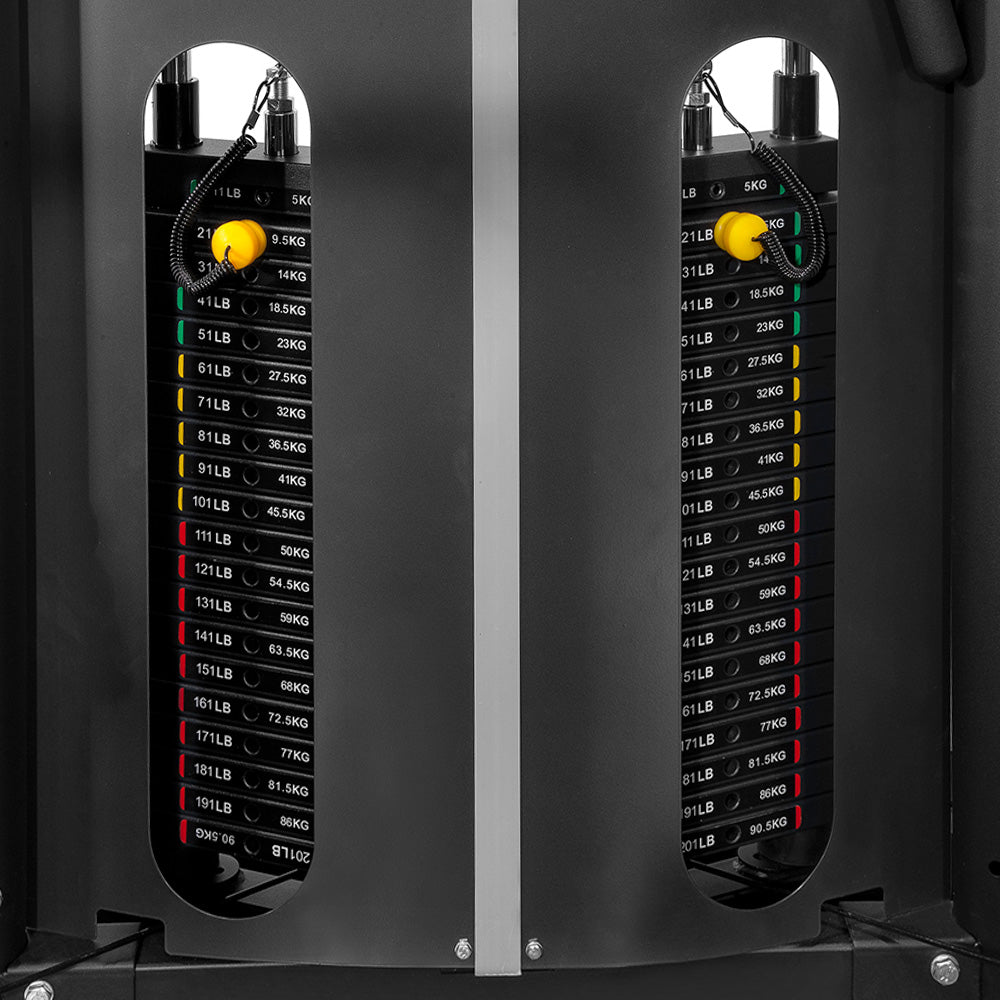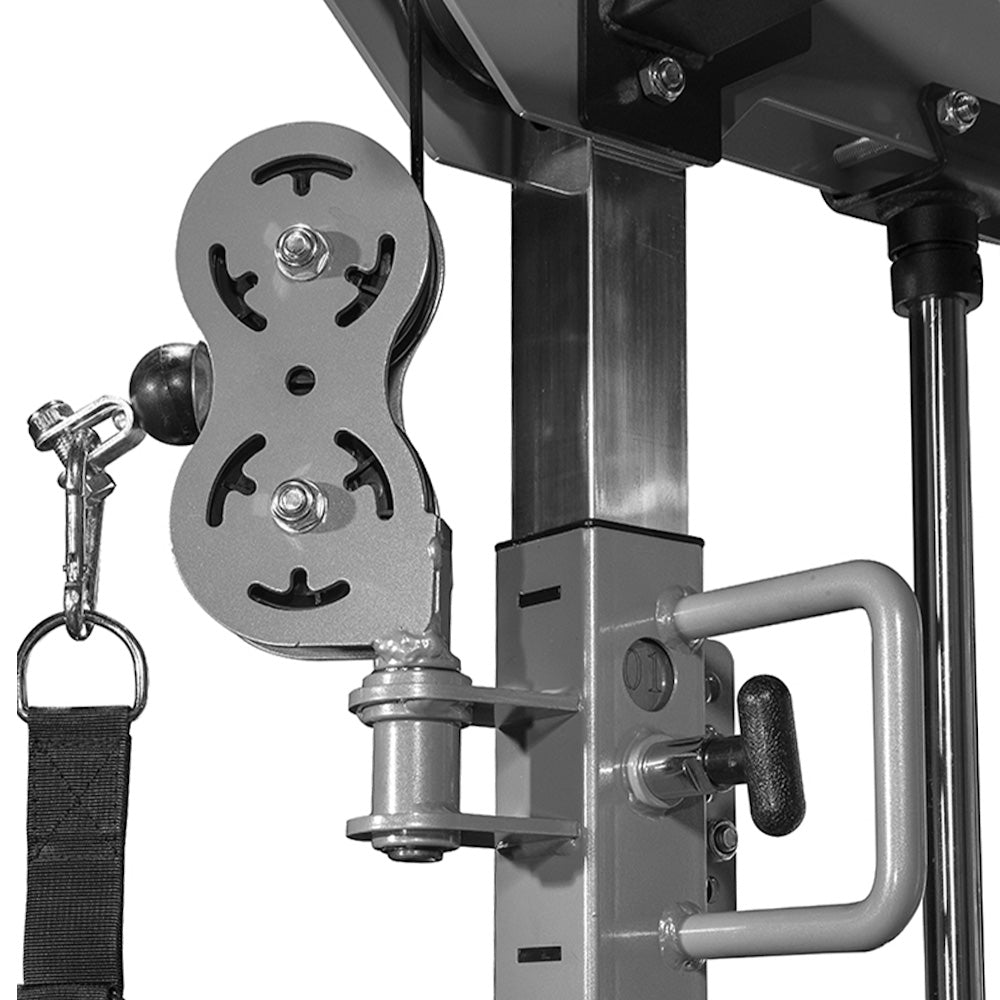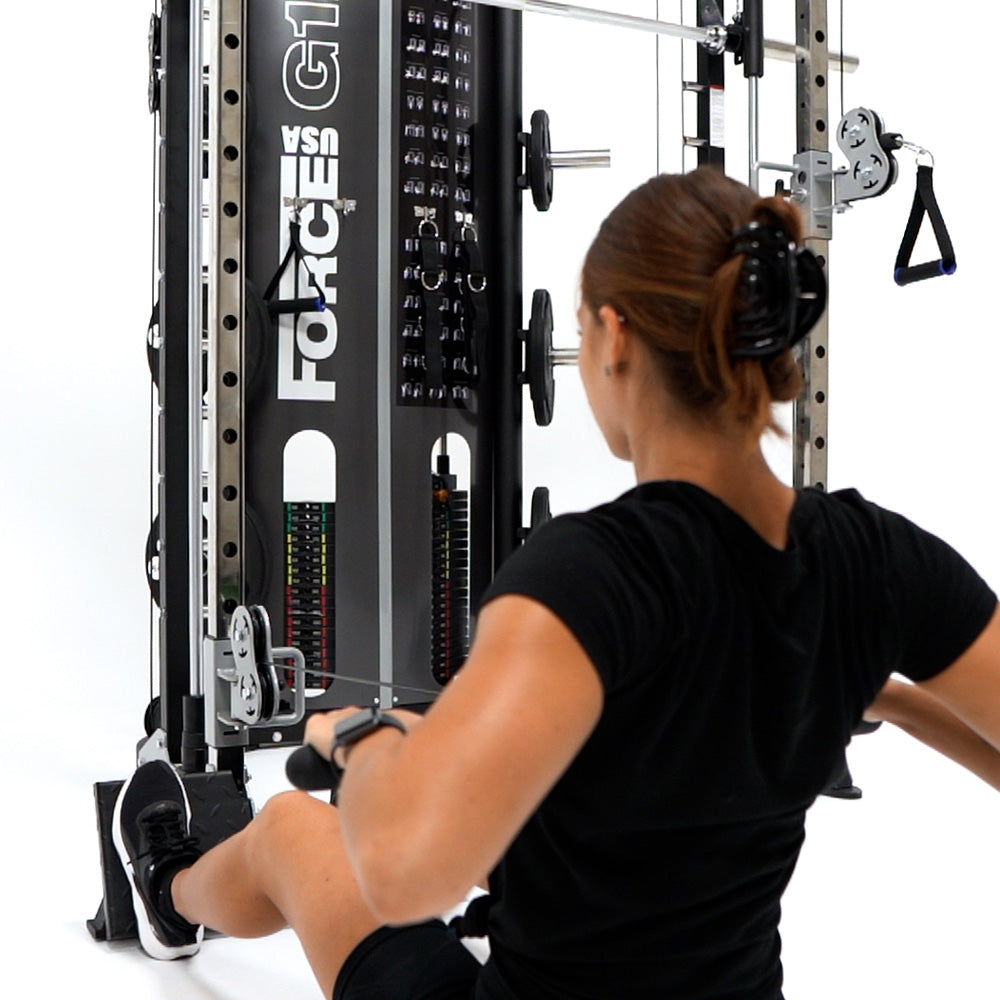 G12™ All-In-One Trainer
Delivering a truly incredible workout experience, Force USA's® G12™ All-In-One Trainer is designed for home or studio users ready to step up their training. Never before have so many strength and training options been available in one compact footprint - your multi-functional gym includes a Power Rack, Functional Trainer, Smith Machine, Dip Station, Chin Up Station, Suspension Trainer Hook, and Leg Press. Made with heavy-duty high tensile steel and a precision laser cut robotically welded frame, you can go hard every single session knowing the G12™ has your back.
This unit is compatible with the new Force USA Training App!
Upgrade Your G12 All-In-One Trainer
Add a Colour Upgrade kit to fit your style
---
Key Features
UNLEASH YOUR INNER ATHLETE WITH THE FORCE USA TRAINING APP

Unlock the secret to a seamless workout experience with the new Force USA Training app! Say goodbye to the overwhelm of planning your training sessions and hello to a streamlined approach that allows you to flow through your workouts. Force USA's expert strength coaches have recorded and organised hundreds of tutorial videos, giving you access to the knowledge and guidance needed to create an effective strength training program. Or simply browse through the videos and cherry-pick your favourite exercises to create your own workout routine. It's never been this easy to train at home.

 

MANY EXERCISES IN ONE COMPACT UNIT

The team at Force USA® has once again delivered a complete training solution that ticks all the boxes. You can unlock your inner beast and enjoy a wide range of training types to build strength, power, muscle mass and stamina. Your G12™ All-In-One Trainer lets you perform:

Strength and Split Training
Bodybuilding and Powerlifting
High-Intensity Interval Training
Plyometric and Explosive Training

 

PERFECT RESISTANCE CONTROL

The Force USA® G12™ All-In-One Trainer is equipped with 2x 90.5kg (201lb) weight stacks (1:1 ratio) located at the back of your unit for complete resistance control on over 75 unique exercises.

This machine is unbeaten in its ability to target and isolate all areas of the body, including shoulders, arms, chest, back, core and legs.

 

WORLD-CLASS WEIGHTLESS SMITH MACHINE

Backed by some serious R&D, Force USA has delivered a weightless (counterbalanced) Smith Bar with the smoothest movement on the market. This allows entry-level users to learn the correct movement of any exercise before they start loading on weight.

The G12's™ Smith Bar also includes state-of-the-art knurling for an unrivalled feel during those heavy squat and deadlift sessions, while easily converting into an awesome Leg Press machine.

 

MASSIVE 450KG CHIN-UP BAR WEIGHT RATING

Your ergonomically designed multi-grip Chin-Up and Pull-Up station comes with a huge 450kg weight rating. With an ultra-comfortable grip, you can perform wide-grip, close-grip, underhand, overhand and many other positions to build strength and muscle mass.

You can also hook up your resistance bands to the conveniently placed anchor point to perform your favourite explosive exercises.

 

BUILT TOUGH WITH SUPERIOR QUALITY MATERIALS

Don't settle for anything less - your G12™ All-In-One Trainer was precision built and manufactured using commercial grade materials. With a Lifetime Warranty and 2-year warranty on parts and attachments, the trainer includes:

Precision laser-cut, robotically welded frame
Heavy gauge structured steel tubing throughout
Tough PVC and rubber in heavy use areas to increase durability
Long-lasting clear coating with anti-rust protection
Eco-friendly premium commercial grade powder coating

 

OUTSTANDING BARBELL PROTECTION

The G12™ has been engineered to handle the heaviest of loads while protecting your barbell with Commercial grade J-Hooks and Safety Spotting Arms with safety locking, Every J-Hook and Safety Spotting arm is covered with a removable nylon barbell protector sleeve to protect your barbell knurling and extend the life of your barbell.

 

5 STAR SAFETY FOR 100% WORKOUT CONFIDENCE

Train with zero risk knowing every safety mechanism has been carefully designed in the G12™. This includes smart safe lock and releases mechanics and high-quality safety catches so you'll never need a spotter on those big squat and bench days.

 

SMOOTH PIN-LOADED CABLES

The quality of the sliders on your G12™ All-In-One Trainer are second-to-none, delivering a smooth, reliable and satisfying experience when moving between exercises and positions.

 

HEAVY-DUTY LOW ROW FOOTPLATE

Change up your workout routine with the low row footplate for your G12™. The angled footplate allows for optimum foot positioning and stability during exercises, while the textured tear pattern finish ensures feet are secure, minimising the risk of slipping.

 

MULTIPLE COLOUR OPTIONS & ADD-ONS

Why not add a splash of colour and customise your G12™ to elevate your workout space? Available in Red and Blue, you'll love the vibrant look every time you step up to train. Looking to add more weight to your G12?

You can keep up-to-date with your favourite tv shows, movies and programs all while working out on your All-In-One Trainer with the TV Mounting Bracket Attachment. It's the perfect way to stay entertained while you train, allowing you to stream whatever keeps you motivated right from your phone!

 

CONVENIENT INSTALLATION AND ASSEMBLY

To get you up and training as soon as possible, let us help you book a technician to come to your home or studio and assemble the G12™ for you!

Rather do it yourself? Force USA® also provides detailed and easy-to-follow instructions to help you assemble your new G12™ All-In-One Trainer. Most customers are able to assemble the full machine over the course of two days with the help of one person.

 

WHY CHOOSE FORCE USA®?

The Force USA research and development team continues to push the boundaries with every All-In-One Trainer. Athletes, trainers, and serious weightlifters rigorously test each piece of equipment and provide constant feedback on performance, comfort and safety.

Force USA is proud to give people across the globe the most innovative training tools to live stronger, happier and healthier lives. Live the lifestyle you deserve and add the G12™ All-In-One Trainer to your gym today! View in your space.

 




What's Included?
Multi-Grip Chin-Up Bar
Multi-Grip Dip Handles (Pair)
Suspension Trainer Hook
J-Hooks (Pair)
Front Safeties (Pair)
Core Trainer with Rotating Holder
Lat Pulldown Bar (Straight)
Small Straight Bar
Metal Cable Handles (Pair)
Triceps Rope
Adjustable Leg Press Footplate
Low Row Foot Plate
Lat Pulldown Knee Anchor
2 x Olympic Lock Collars
6 x Spring Collars (50mm)
6 x Weight Plate Holders
2 x Extension Chain
4 x Carabiner
Barbell Storage
Attachment Storage
Exercise Chart
Specifications
Usage: Full Commercial
Cable Ratio: 1:1
Weight Stack: 2x 90.5kg
Dimensions: 200cm(W) x 135cm(D) x 223cm(H)
Weight Rating: 450kg
Chin Up Bar Weight Rating: 350kg
Cable Rating: 2000lbs/907kg

Frame: Lifetime
Parts: 2 years
Compare
SIMILAR AVAILABLE PRODUCTS
all-in-one-trainer
Unreal Merch and service
The sales rep was very helpful in helping me choose the right machine. I am blown away by the quality of this machine. Will definitely reccomend to everyone
Hi Danny,
Thank you for sharing your experience with us. Your recommendation means a lot to us, and we're thrilled to have met your expectations. We look forward to continuing to provide top-notch products and service to you and others in the future.
Happy training!
GAF Team
G12 bloody brilliant
Brilliant piece of machine, does everything you need and more 👏 😀 👍 great service aswell 👍
Hi Damien,
Thank you for your awesome feedback! Your satisfaction is our main goal and we're pleased to hear you are happy with your purchase. Thanks again for choosing GAF and we hope to see you again soon.
Happy training!
GAF Team
An excellent machine, excellent service
We are extremely happy with both the machine, and the level of service and attention to detail from Gym and Fitness.
Hi Shelly,
Thank you for your feedback. Your kind words motivate us to continue providing high-quality products and excellent customer service. Thank you for choosing GAF, and we look forward to serving you again in the future!
Happy training!
GAF Team
Awesome
Purchased this after Christmas so have given it a solid 7 months of thrashing 4-5 times a week. It is a solid piece of equipment. I can't fault it. There is so many movements you can perform with this it is unbelievable, and not many movements you can't do. Could not recommend it enough to anyone whether a beginner or advanced. The only fault I could pick with it is the square poles that the cable anchor points slide/adjust up and down on need to be a bit better designed. I've had to lube them up twice now with some wd40 sprayed on to paper towel to keep them sliding freely. Only a small negative on the grand schame of things though.
Hi Sean,
Thank you for taking the time to share your detailed review. We appreciate your honesty and we agree on lubricating the machine with WD-40 or some silicone based lubricant in case you experience any tightening issue.
If you ever need assistance, please feel free to reach out to us, we're happy to assist!
Happy training!
GAF Team
Hi Rocco,
Thank you for your positive feedback! If you have any further feedback or concerns, please feel free to contact us and we'll be happy to help.
Happy training!
GAF Team