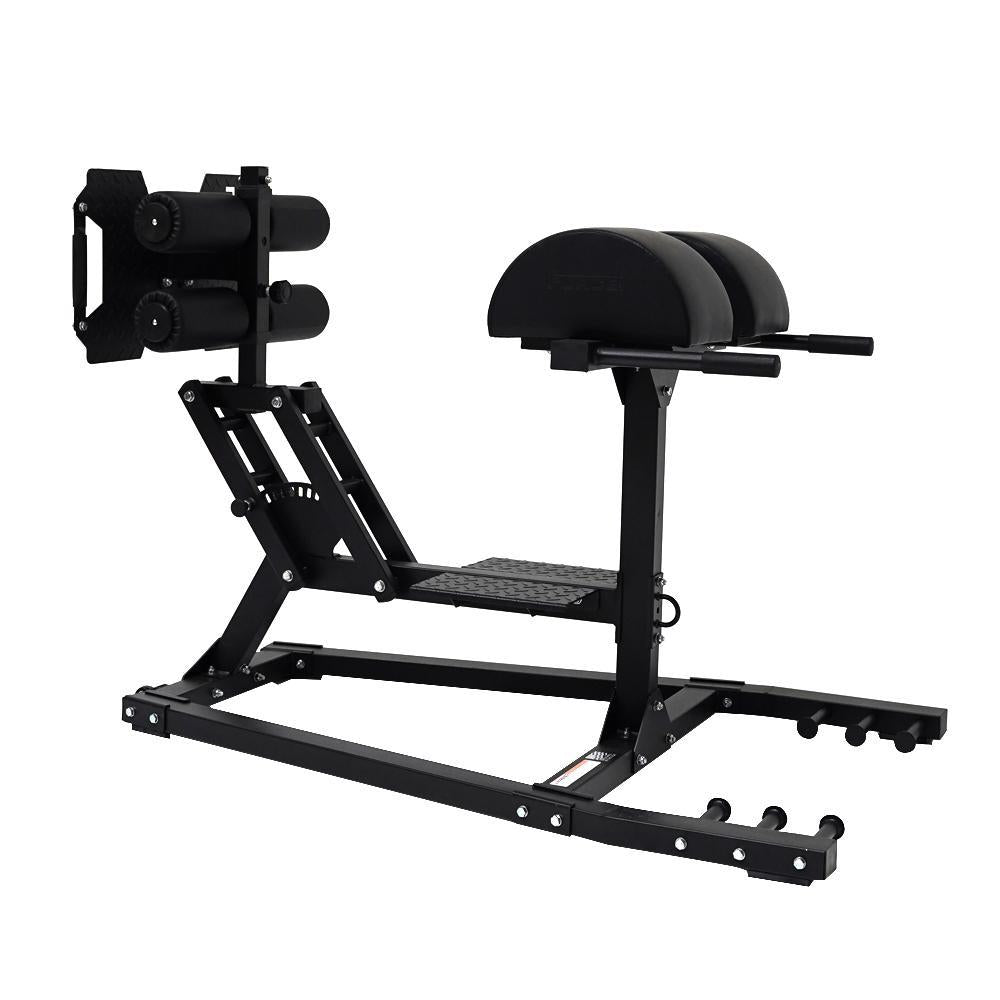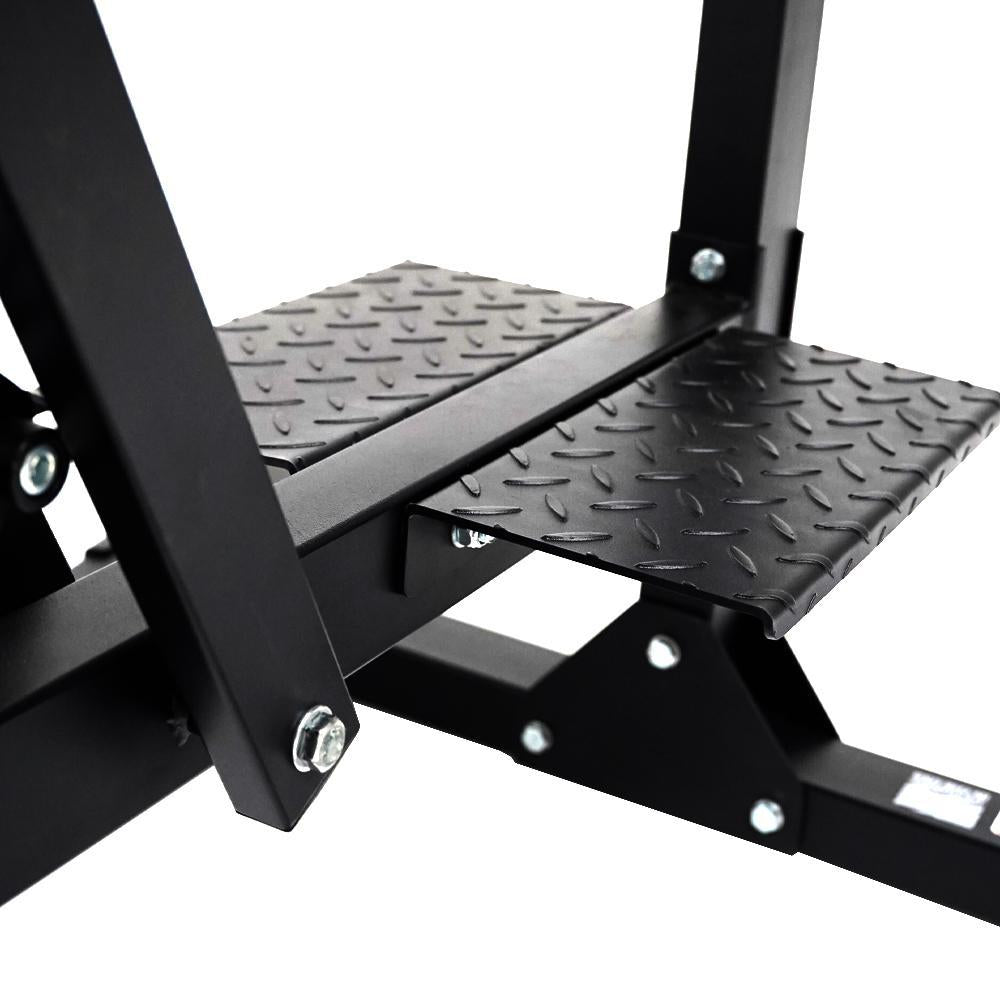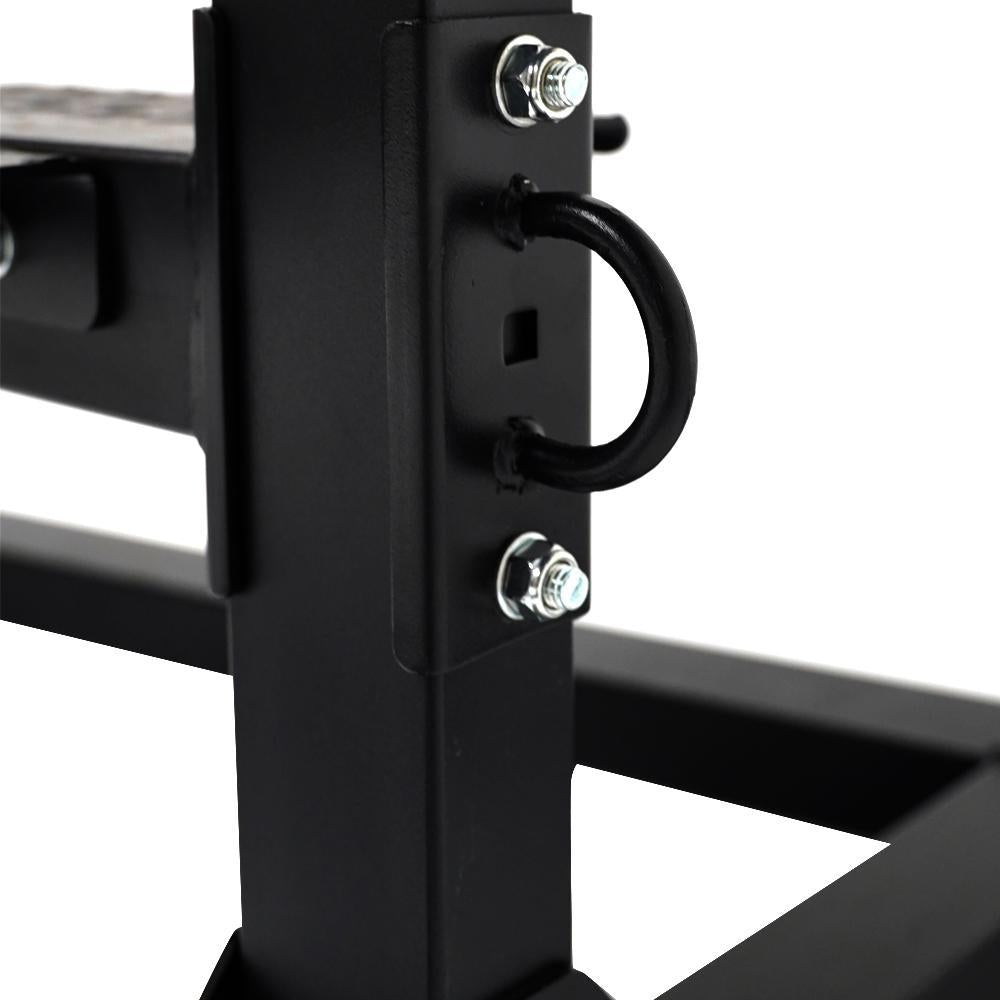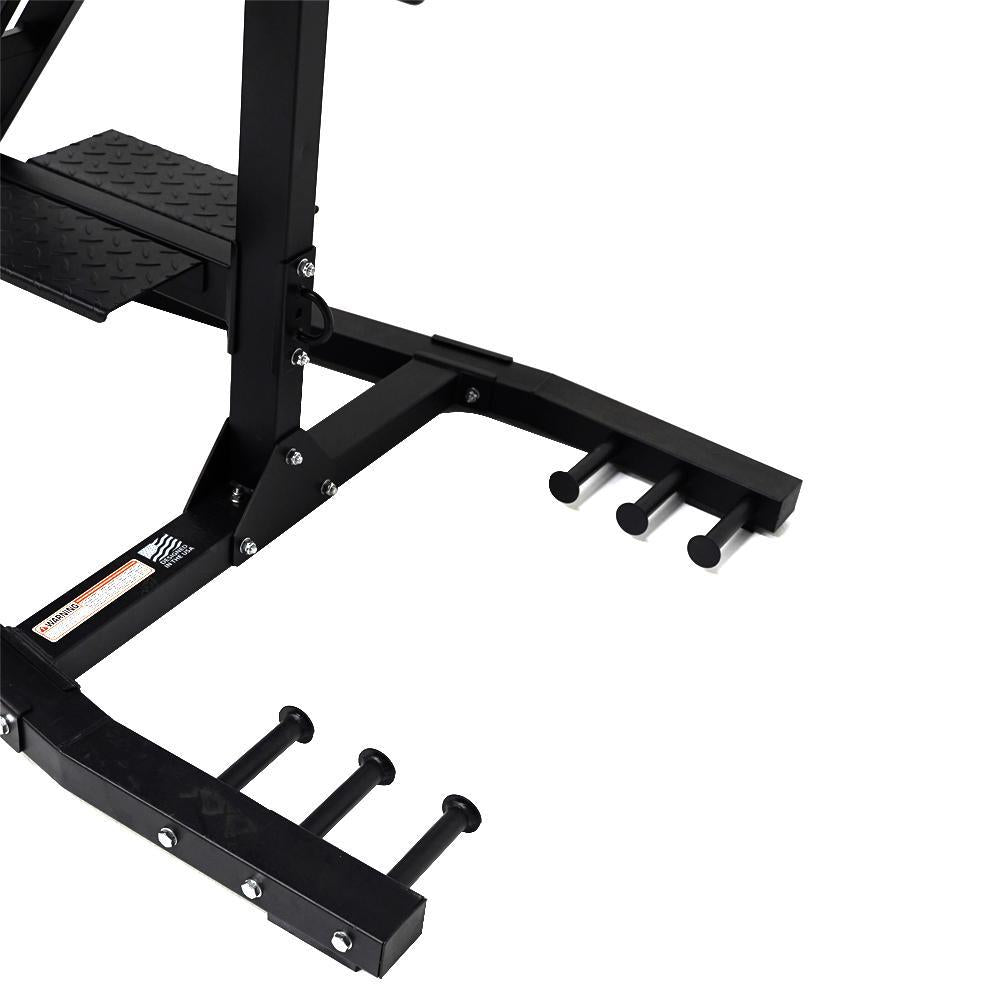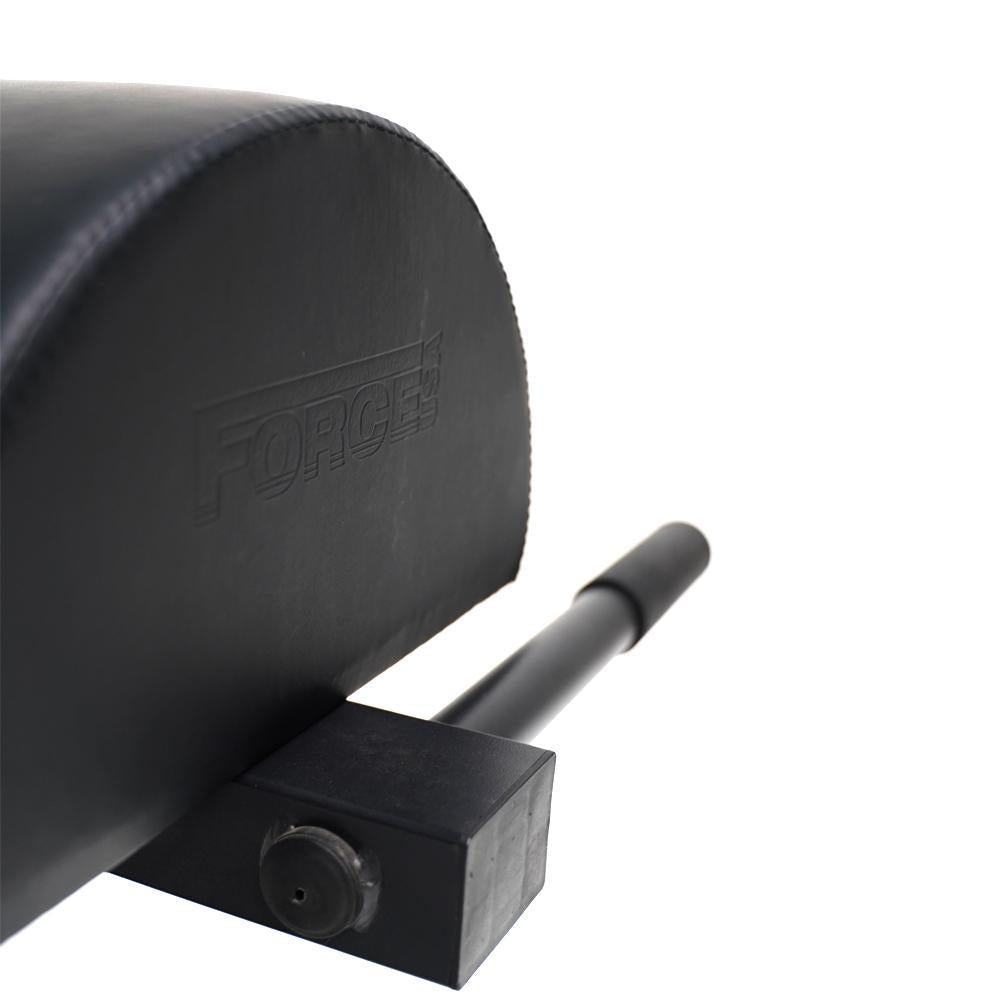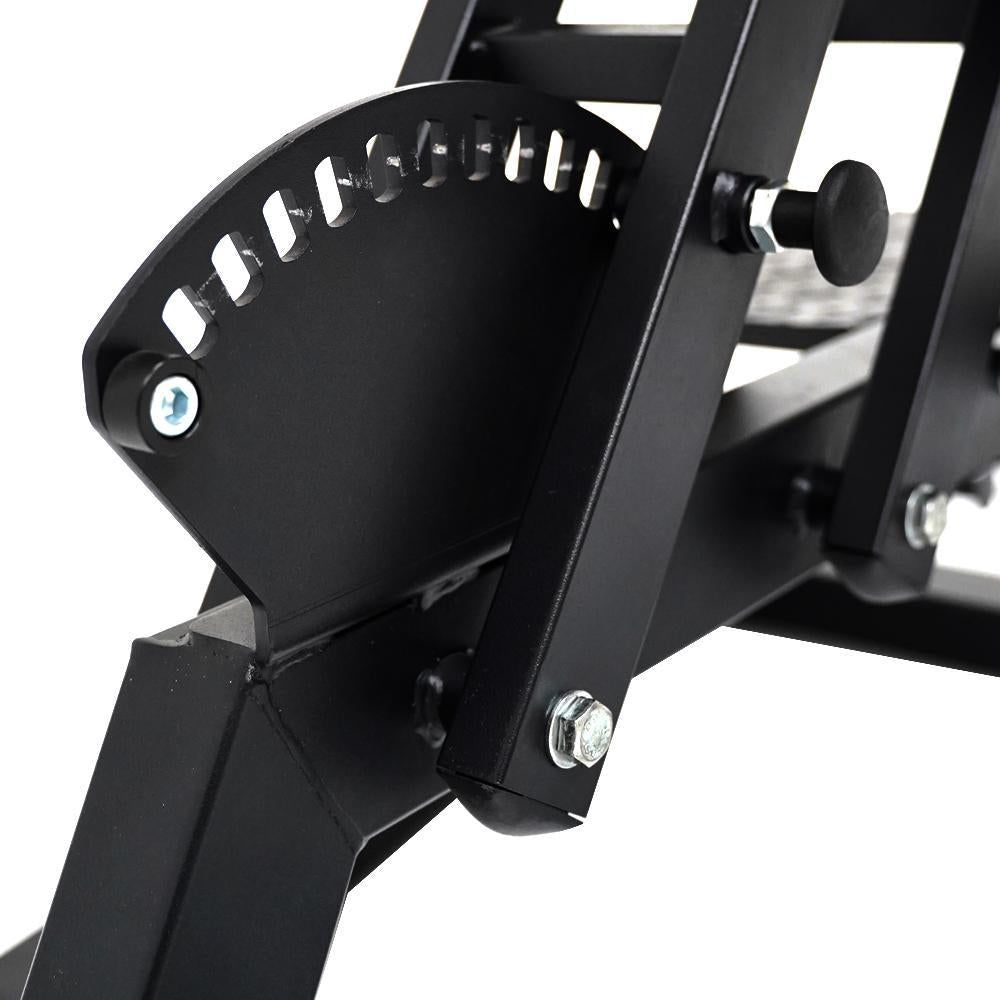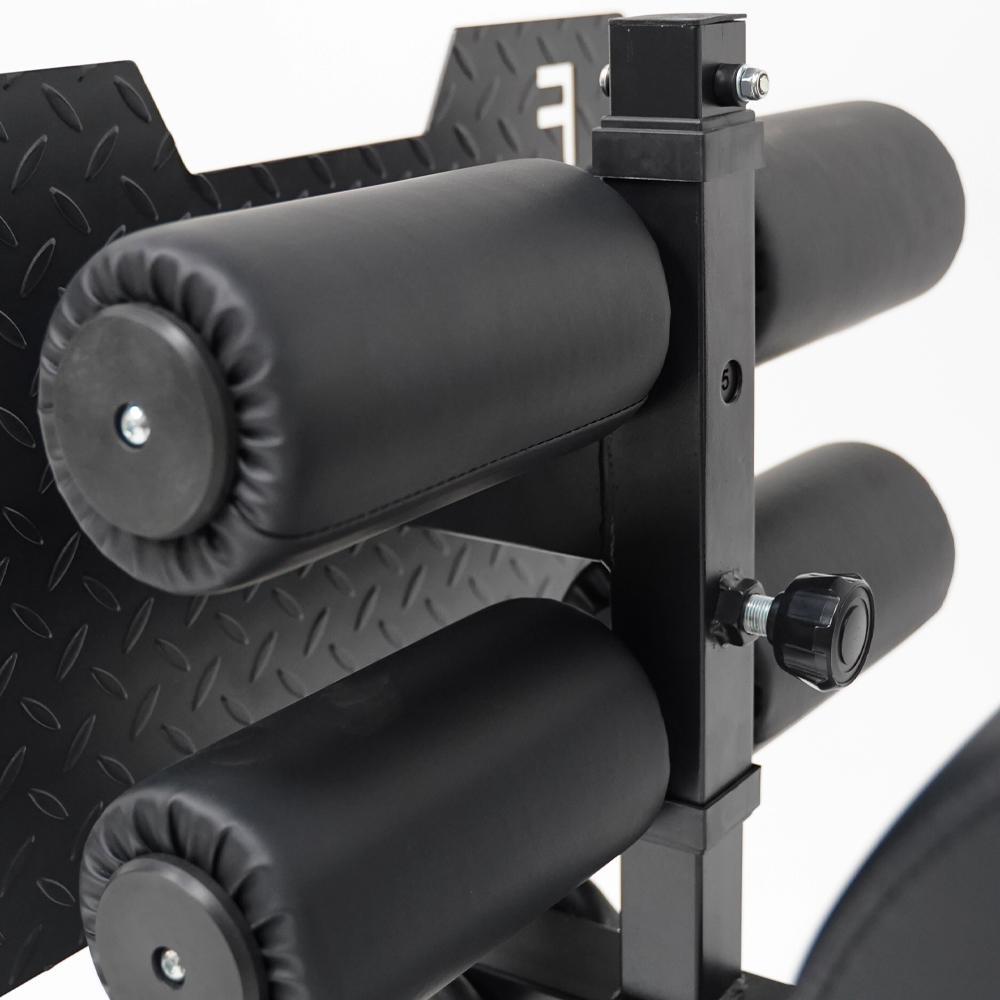 Commercial GHR/GHD V2
Engage your glutes, hamstrings, core and back with the Force USA® Commercial GHR/GHD. An essential training tool for athletes, this machine has been shown to reduce ACL / MCL injuries by helping balance upper leg muscles while also safely training your spinal erectors.
---
Key Features
COMMERCIAL GRADE

Built to handle high volume usage in a commercial environment, the Force USA® GHD/GHR consists of a triangular base design and front handle assembly. The ankle roller pads are horizontally and vertically adjustable for peak muscle training, making it a must-have piece of equipment for anyone serious about getting in shape.

 

QUALITY CONSTRUCTION

Designed with thick heavy-gauge steel and finished in environmentally-friendly powder coating, this glute-ham raise developer will provide years of hard-wearing use. Offering extreme comfort with durable high-density foam padding and commercial vinyl equipped with a rip-stop mesh backing to help prevent rips and tears.

 

INNOVATIVE FEATURES

The Force USA® GHD/GHR is packed with innovative features for additional comfort and safety, featuring:

A simple pop-pin design with extra handles so you can quickly and easily adjust the roller assembly to your desired setting.
Included band pegs for increasing resistance and faster gains.
Transport wheels for easy movement in your gym.
An added platform so you can comfortably and safely get into your workout position.

 

EXTREMELY STABLE

The wide triangular base design with thick heavy-gauge steel tubing allows for extra stability so you can load up to a massive 600KG! The glute-ham raise is a movement that can really help develop your Olympic lifts, as well as your squats and deadlifts. Strong glutes also provide power and strength for walking, running, jumping and cycling.

 
Specifications
Usage: Full Commercial
Weight Rating

: 600kg

Dimensions

: 164 (L) x 100 (W) x 125 (H) cm

Ankle adjustments:

17.75 to 38.5cm
SIMILAR AVAILABLE PRODUCTS
Awesome
Really solid pieces of equipment. You can actual do reverse hyper extensions on this machine I know there is a claim you can't ( as long as you have short legs). It has handles to do this exercise as well.
Hi Richard,
Thank you for your awesome feedback! We appreciate your feedback and hope you continue to enjoy using the Commercial GHR/GHD V2 for your workouts :)
Happy training!
GAF Team
Best GHD on the market!
Ideal addition to our gym. This is bar far the best GHD out there. Easy to adjust both up/down and in/out, sturdy, attachments for bands, easy to get in and out of, doesn't wobble around excessively like others and is a reasonable price compared to CrossFit brands.
Service and delivery was impeccable as always from the team.
Hi Elise,
Thank you for taking the time to leave your feedback for the GHD, we're happy you are loving the beast and the GHD is looking good in your gym! We look forward to seeing you again soon.
Kind regards,
GAF Team
Great Service as always
I purchased this as all my other Forces Equipment is excellent, it came so quickly looking forward to getting it together and giving it a go.
Hi Allison,
Thank you for the feedback. We are glad to hear you are a fan of Force! The GHR is no exception, we hope you enjoy it as much as we do.
Kind regards,
GAF Team
Don't waste your money
Flimsy, poorly constructed piece of equipment. Footplate needs to be of thicker steel. Mine had a mis-cut in one of the supports, other spots had holes in the welds. Should have just forked out the extra coin for a more reputable high quality brand.
It's a beast Amazing! Amazing quality. Solid as a rock
I was unsure of getting the GHD because of the price and I had been making do with an old hyperextension bench, which I thought was OK.
After putting this up and using it, my only regret is I didn't get it sooner. It is full commercial quality and so solid. It is a big piece of kit for a home gym, but I will never have to buy another one. Imho a great investment IF you have the space for it.
Hi Poppy,
We appreciate you taking the time to share your rating with us. We look forward to seeing you again soon.
GAF Team