Force USA
Commercial Functional Rack
The Force USA Commercial Functional Rack is the perfect solution to save money and train in convenience within your own space at home. Standing in similar fashion to a single cell setup, the Force USA Commercial Functional Rack has a 'walk-through' design which can accommodate two users to train at the same time giving all the features of a traditional squat cage but with many additions.
---
Want to perform your Cross Training WOD at home but don't have the space for an RXS style setup?
3 x chin up bars (2 x standard 32mm & 1 x fat grip 50mm) allow variable grip chin ups and monkey bar training. The 2 x standard chin up bars can be positioned at any of the precision laser cut holes in the top crossbars
2 x J-Hooks and 2 x J-Hook / Safeties combos for all your cage barbell exercises such as Squats, Bench Press, Military Press, Deadlifts and Rows. Safeties are stainless steel with a black steel sleeve which slides over the top to spread the load when heavy weight is dropped
4 x Band Pegs for all your positive and negative training which may be positioned in any of the precision laser cut positions in the crossbars
4 x Weight Plate holders for Bumper Plates and Olympic Weight Plates and accessories storage
2 x Barbell holders for tidy and convenient storage
40 x precision laser cut positioning holes on uprights
15 x precision laser cut positioning holes on crossbars
1500lb rating on the safeties, 1000lbs on the jhooks
SteelForce strength in a tough looking, black powder-coat finish.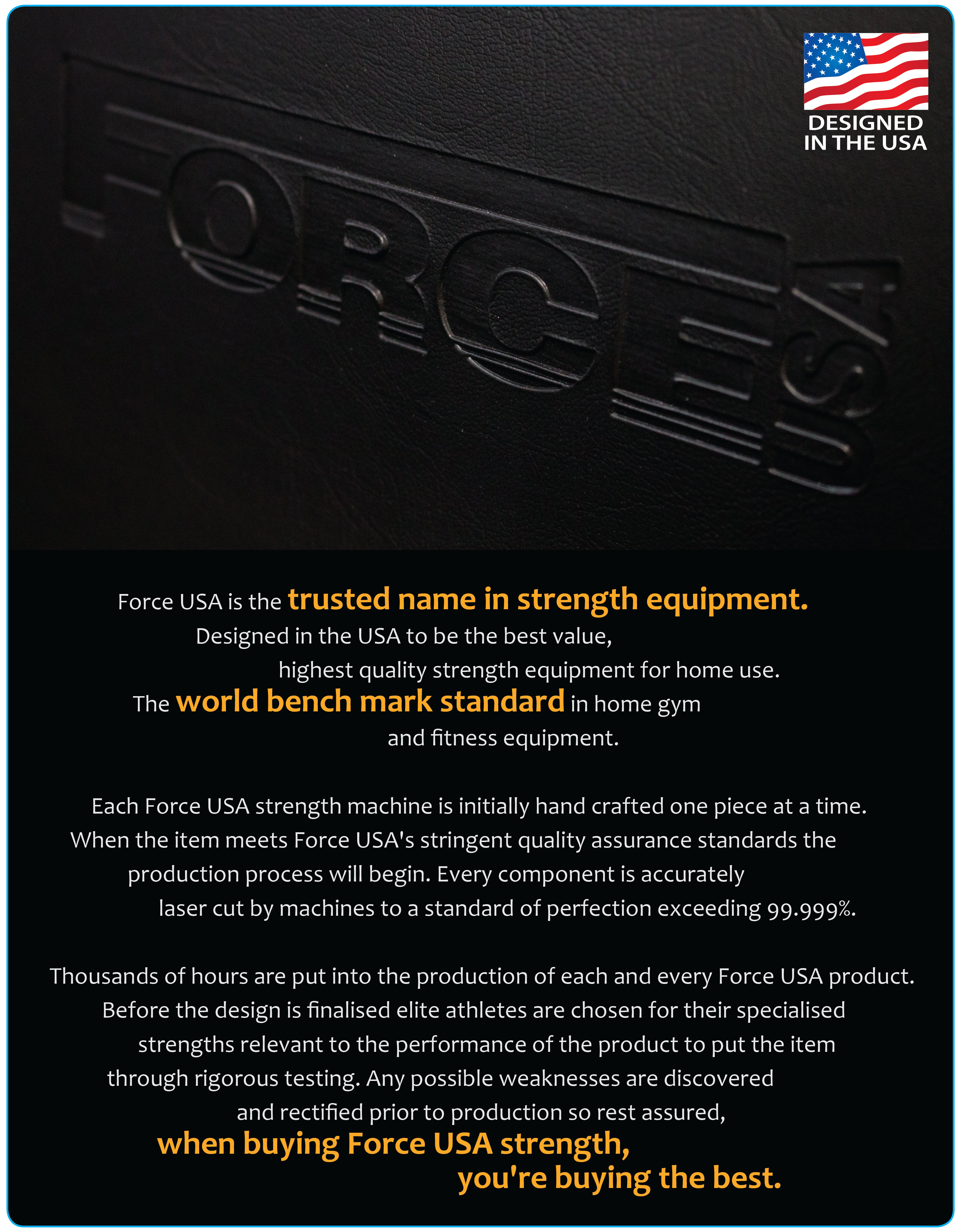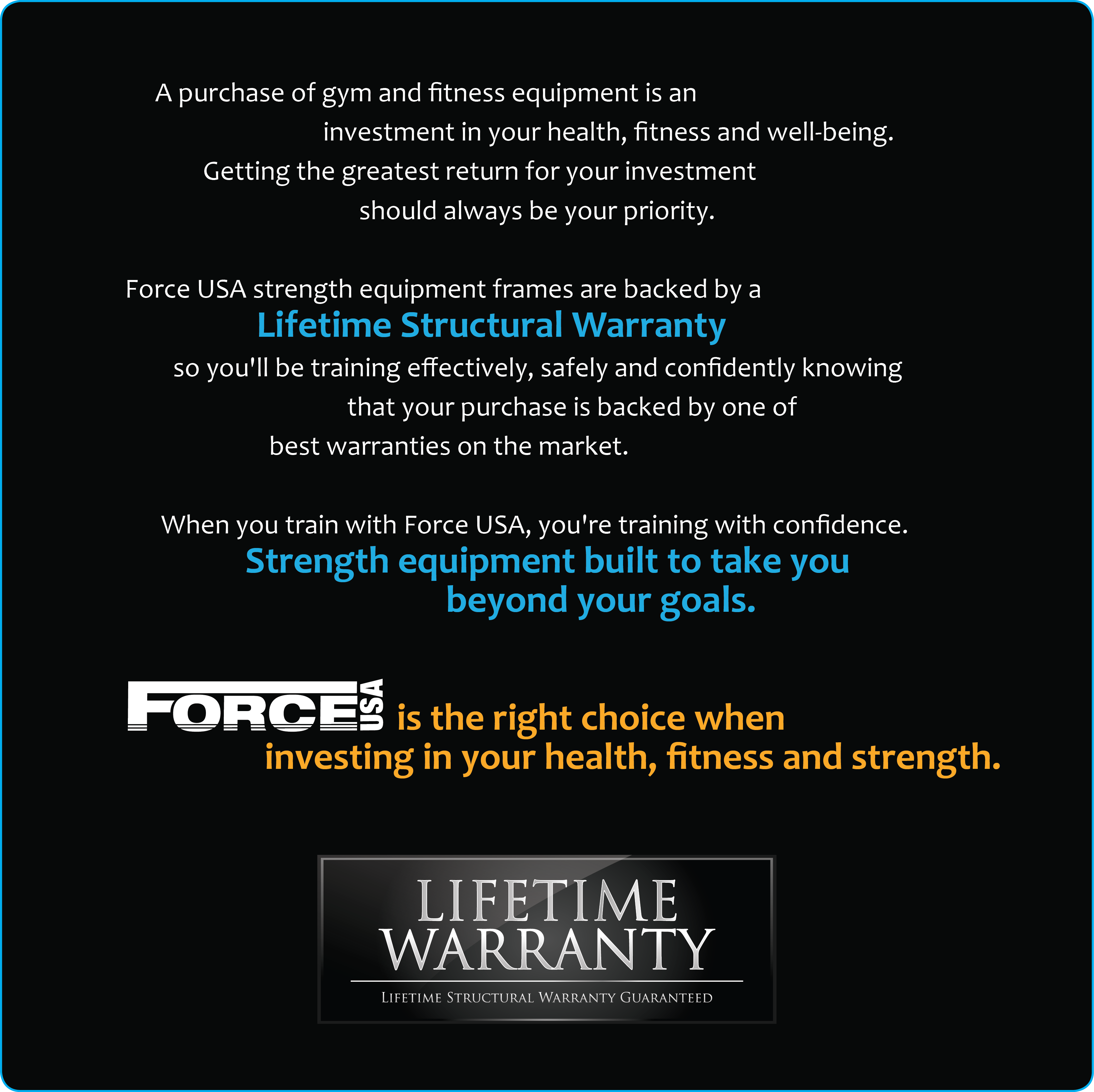 Great rack!
Excellent rack that doesn't take up much space. It's easy to put together and very sturdy. I've seen similar racks at commercial gyms so easily handles whatever weight you put on the bar.
Saves two things
I bought this functional rack because one of my gym buddies uses one and says it's worth a shot. But I'd say it's worth more than that. Rack saves space and money. Thanks gym and fitness for making this available.
Easy to use, compact
My partner and I have finally decided to live a healthier lifestyle this year. One of the things we really considered in choosing the right equipment is size since our space is somewhat limited. We came up with a list of a few good equipment, but what helped us single out the best is an extra feature we weren't really looking for, but glad to have come across with. That's the capability of the Force USA Commercial Functional Rack to accommodate two people at a time. Now we can work out simultaneously instead of taking turns like we had originally planned. It's fun supporting and cheering each other while working out. :)
Thanks Gym and Fitness for making this happen. We're glad we chose your service--it's definitely the best! More power!
- Elle and James