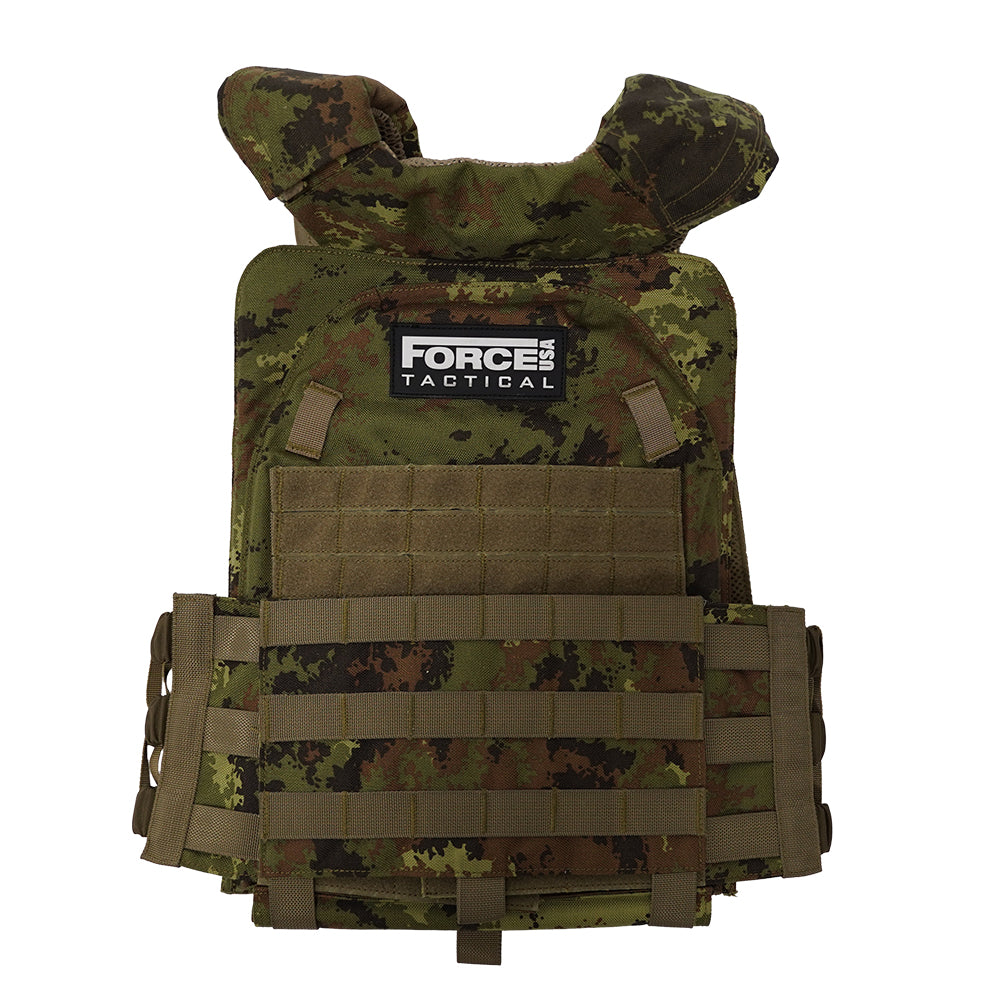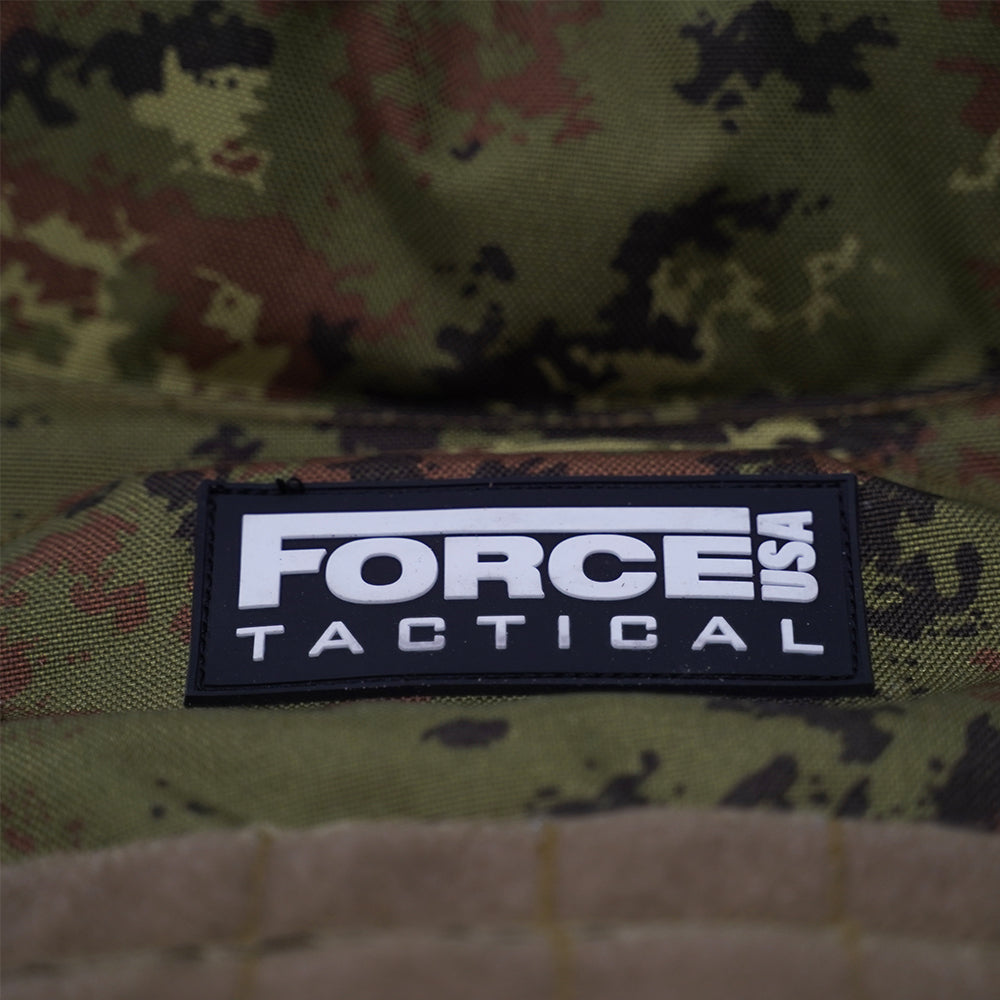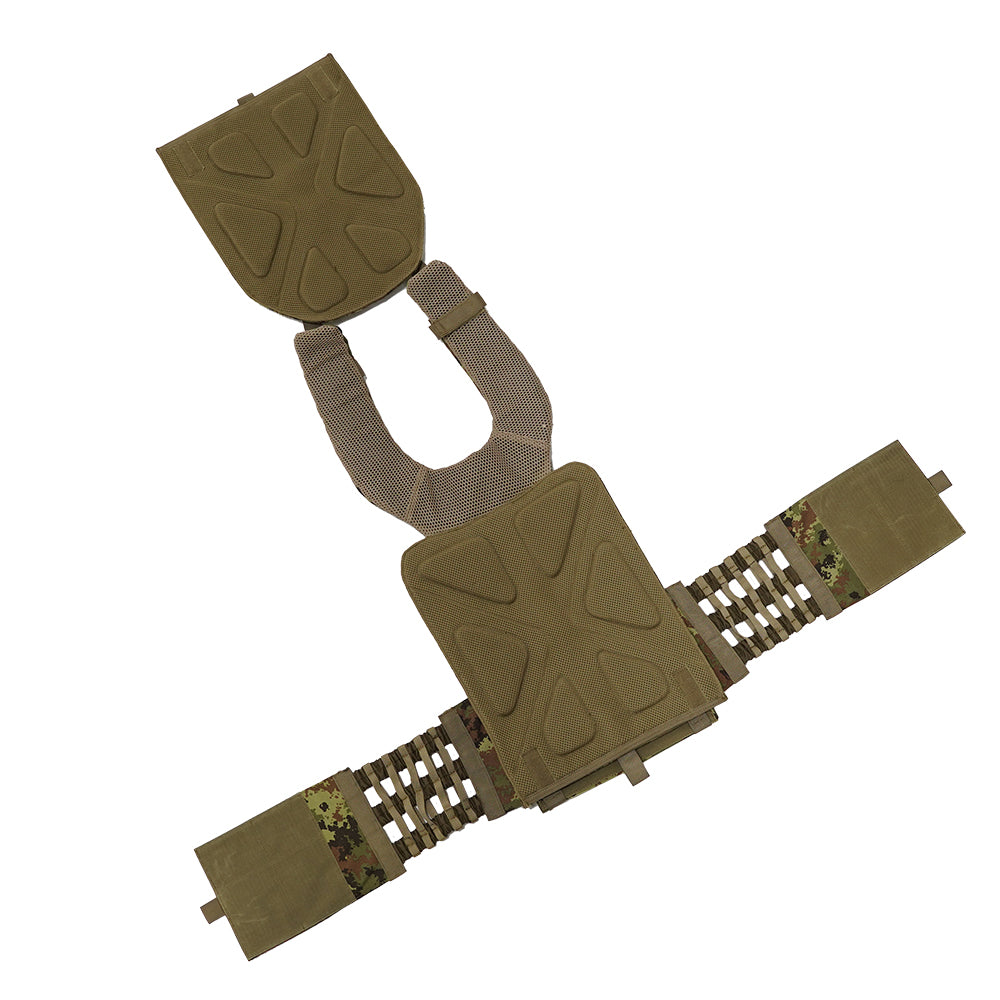 Camo Tactical Training Vest
With a sleek, high-performance design, your Force USA® Tactical Training Vest lets you push your body to the limits with easily adjustable weight training. Offering enhanced comfort and breathability, this training vest accommodates 2kg, 4.5kg & 10kg weight plates to quickly modify your training goals mid-workout. Backed by Force USA's superior engineering, you'll love the strength and fitness gains from the Tactical Training Vest.
Add plates to your vest!
Add some plates to your weight vest as well to get the most out of your equipment.
---
Key Features
LESS BULK, MORE PERFORMANCE

Snug fit is perfect for both gym workouts and long-distance training
Superior engineered curved weight plates are designed for comfort
Clever front and back slots let you quickly add weight plates
Adjustable side-straps to suit all body shapes and sizes
Abrasion-resistant coating for the toughest workouts
Large airflow webbing for breathability during sweaty sessions
Quickly increase the load and carry up to 30kg/66lbs of weight plates!
Specifications
Usage: Light Commercial
Dimensions: F-TACTICALVEST: 40cm (L) x 40cm (H) x 10cm (W)
Vest Plates (Sold Seperately):

Force USA Camo Tactical Training Vest
Hi Sam,
Thanks a ton for sharing your thoughts on the Force USA Camo Tactical Training Vest! We're stoked to hear you're rocking it!
Happy training!
GAF Team
Great vest. Good quality
Weight vest is great. Easy to use. Velcro is fantastic quality.
Hi Andrea,
Thank you for your awesome feedback! We're delighted to hear you are satsified with your purchase. Thank you for choosing GAF and we hope to see you again :)
Happy training!
GAF Team
Hi Te Oranga,
Glad you think so! Thanks for the positive feedback! If you ever need more 'sick' gear, you know where to find us.
Happy training!
GAF Team
Training Plate carrier
This is an awesome product! The quality of the material is absolutely amazing and the sizing is just perfect. I was also impressed with how quickly it was delivered. I highly recommend this product for both training and airsoft, especially for big guys like myself. Thank you so much team
Hi Jericho,
Thanks a bunch for the positive review! We're thrilled you love the Olympic collars and that it fits just right. Whether it's training or airsoft, we're here to support you! Thanks for the support, and you're welcome anytime!
Happy training!
GAF Team
Airsoft and Running
Great for airsoft and for weighted running.
Hi Matthew,
Thank you for the positive review. We're glad you are satisfied with your purchase! Please feel free to get in touch with us if you ever need assistance :)
Happy training!
GAF Team