---
Get the most out of your Calf Raise exercises by using the Force USA Calf Block. Perform standing body weight calf raises or use with dumbbells. Position the Calf Block underneath your Smith Machine bar and load up the weight plates. Place the FORCE USA Calf Block in front of your bench and perform seated calf raises by placing a bar or dumbbells on your knees. It's NOT just for Calf Raises. Place your heels on the FORCE USA Calf Block and add a variation to your regular squat or use the FORCE USA Calf Block to better position your feet whilst performing a Bench Press.
Solid, compact and effective, the Force USA Calf Block (CALFBLK) is strong enough for gym use and great for home use. Featuring SteelForce™ Structural Integrity and heavy-duty, the Force USA Calf Block is built to take a pounding. The "Class A" rating Force USA Calf Block comes with a Lifetime Structural Warranty. Force USA Calf Block is unmatched in its class and will give you solid and intense workouts for many years to come!
Features:
Made to suit all user heights
Non-Slip surface
Non-Slip base
Solid construction provides a safe workout
Gives you one of the best exercises to build the strongest rock solid Calf muscles!
Heavy duty steel construction
Get a great workout with one of the strongest and most versatile Calf Blocks available.
Great for rehabilitation or any other workouts.
SteelForce™ Structural Integrity - Built to last high quality heavy-gauge steel that supports even the toughest of workouts.
EcoCoat™ - Environmentally friendly powder coating.
Class A, Lifetime Structural Replacement Warranty
No assembly required.
Dimensions:
Length: 56cm
Width: 38cm
Height: 10.5cm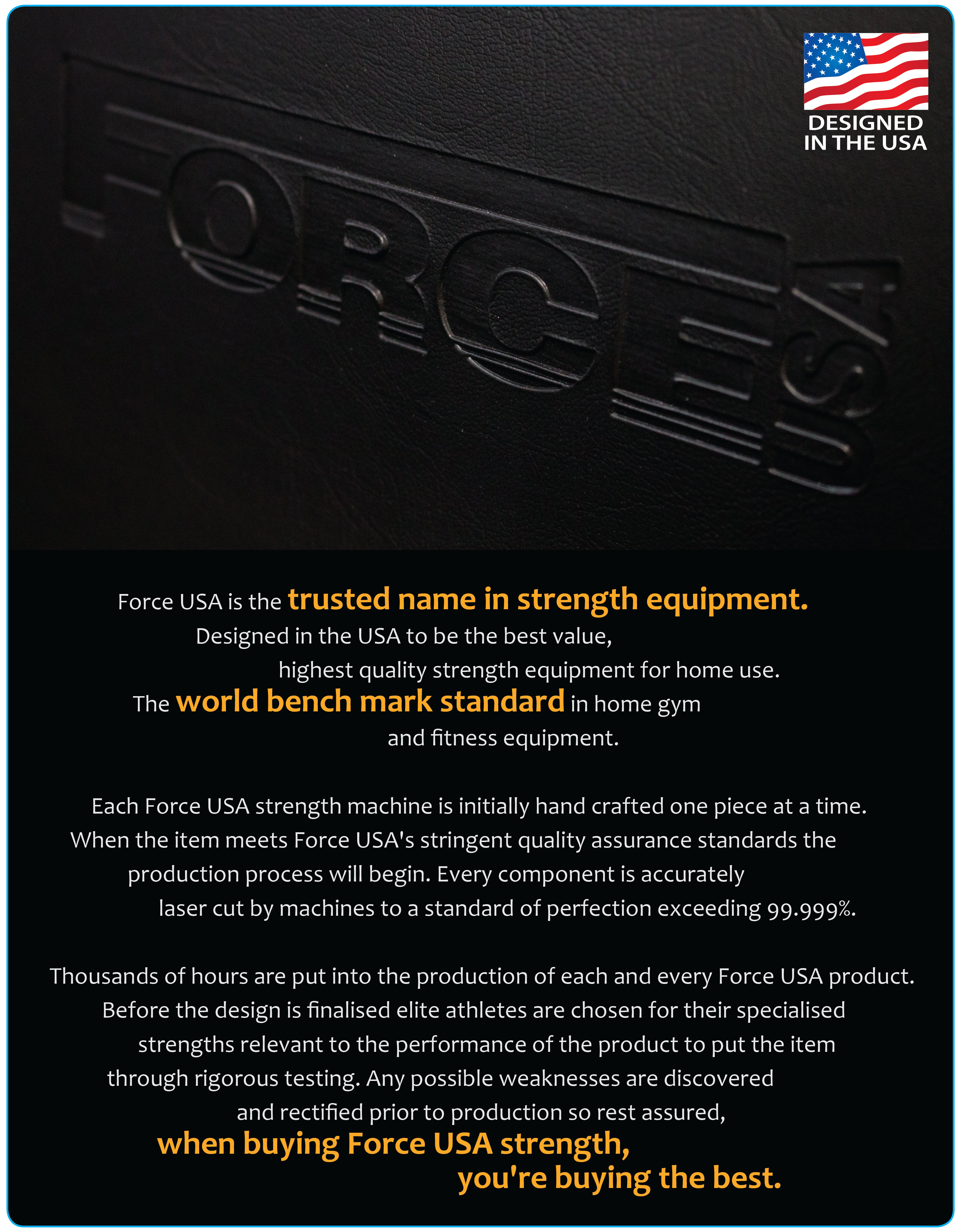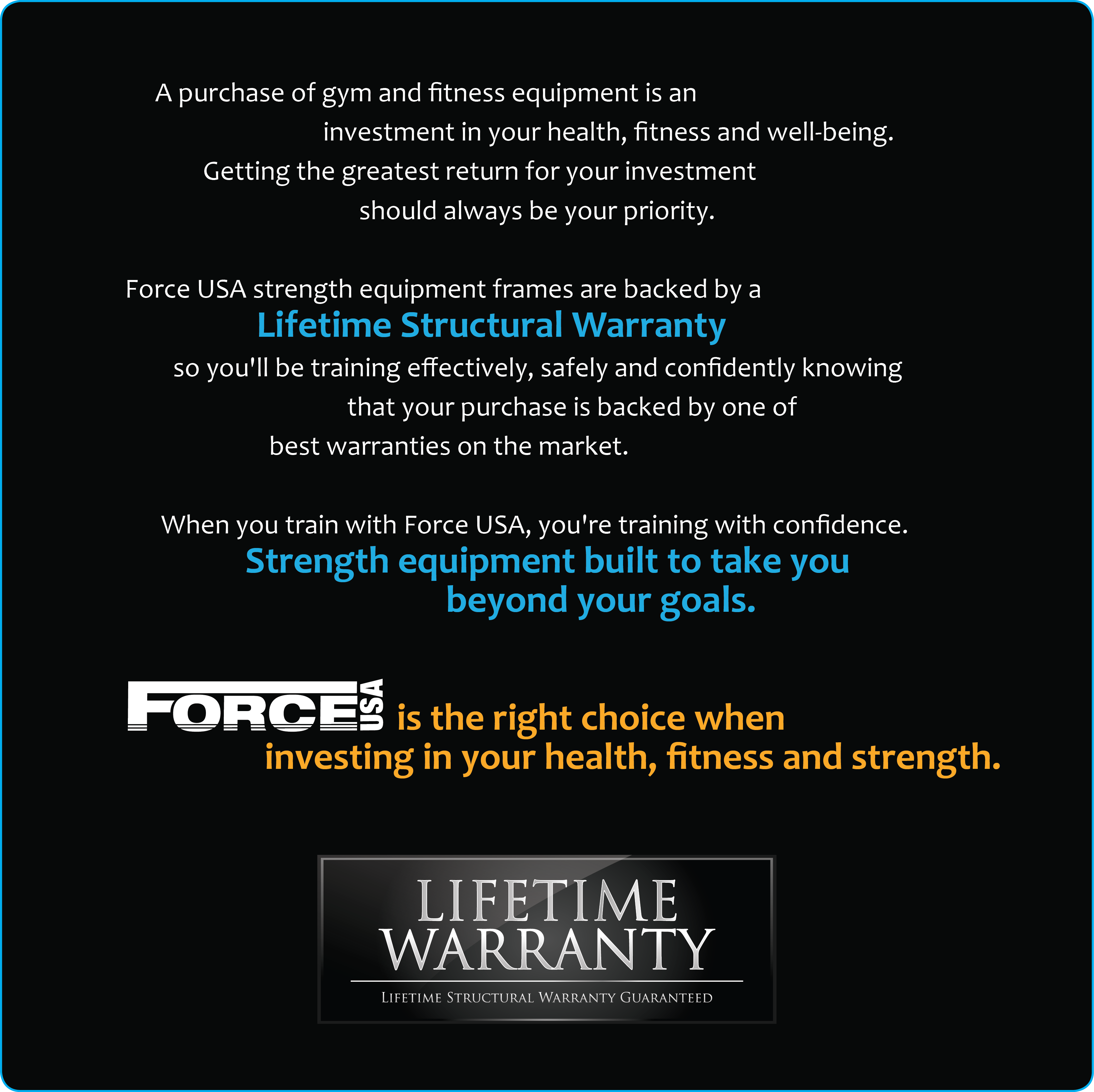 Works well, definitely recommend the calf block. Great when you have lack of space
Solid Unit From Force USA That Is Recommended!
This super solid unit from Force USA is well recommended if you are looking for a calf raise block! The sleek black colour also matches the decor in the rest of my gym. Shipping time was fast!
SOLID!!!
A really solid, stable piece of gear. A bit like a narrow step; but movable / portable. Handy for calf work.
A Quality Calf Block !
Another great product delivered successfully and on time by Gym and Fitness Australia. This calf block is of superior quality as one would expect from their partners at Force USA. Thanks again Gym and Fitness. Can't wait for the next purchase.