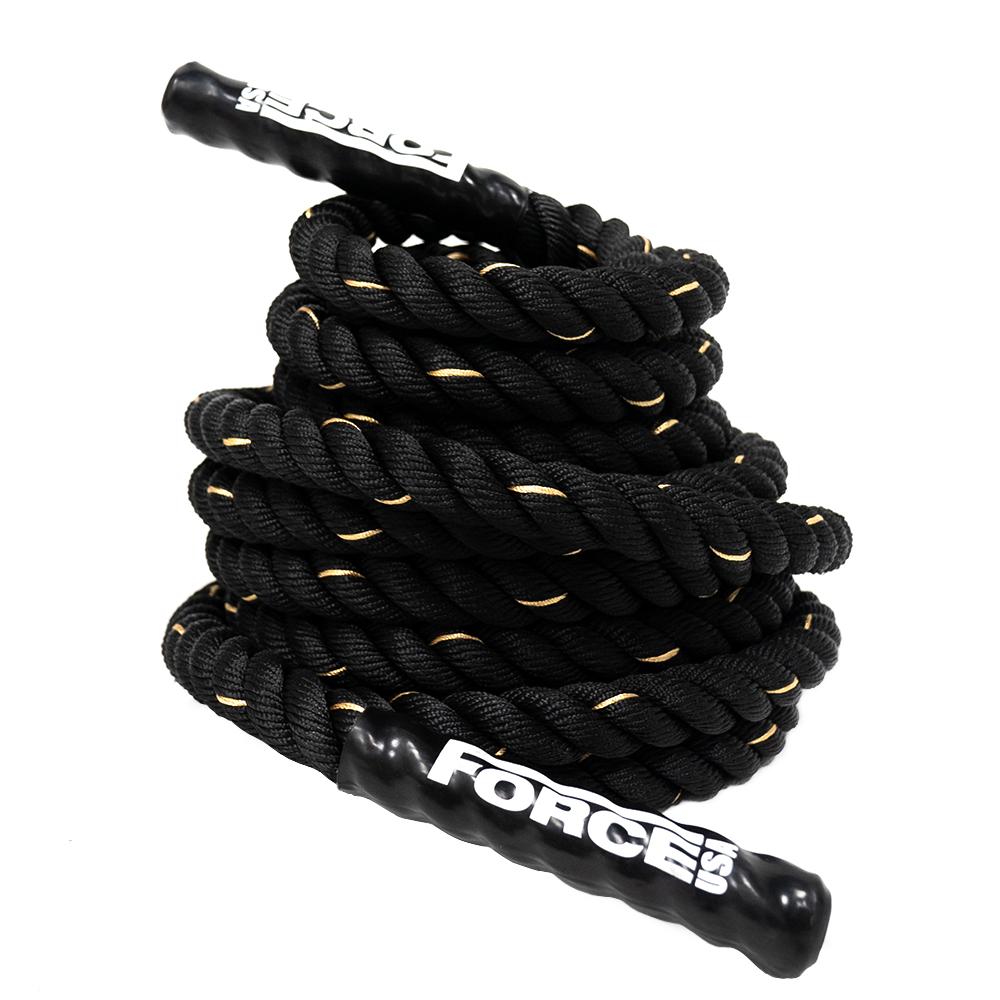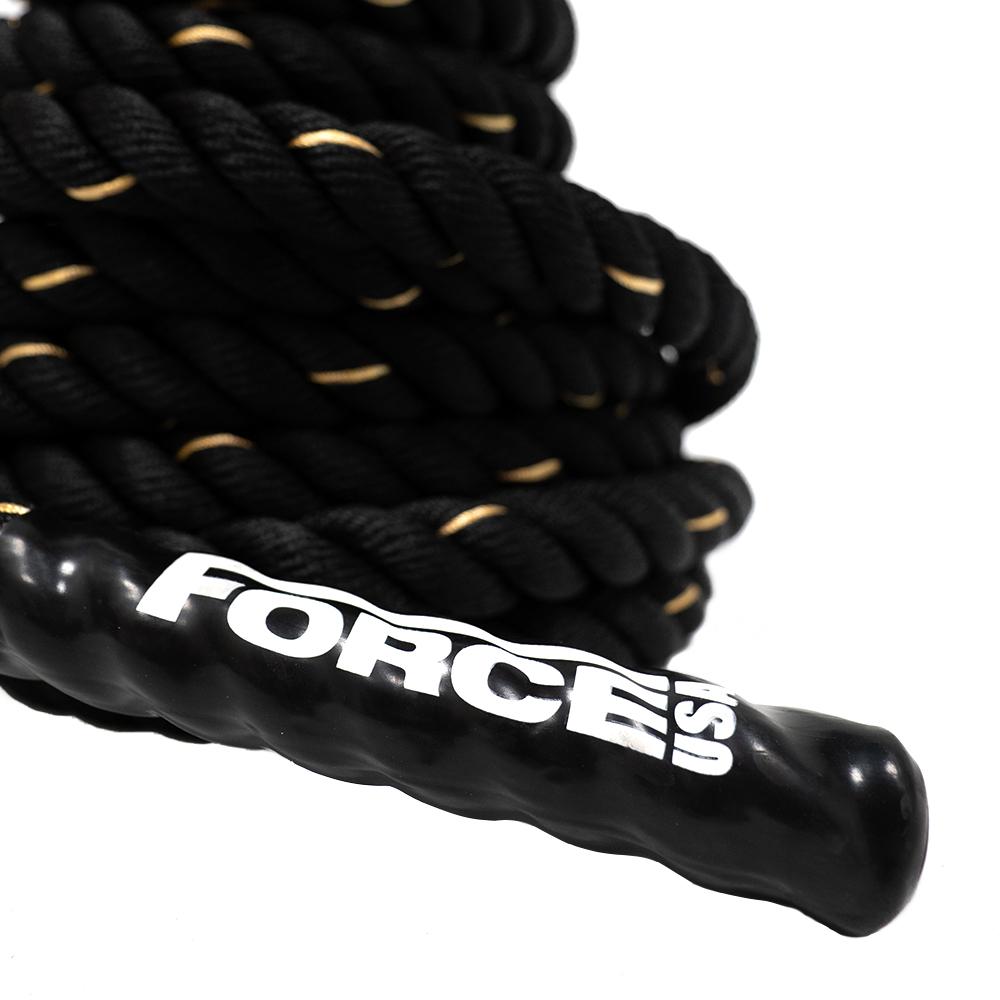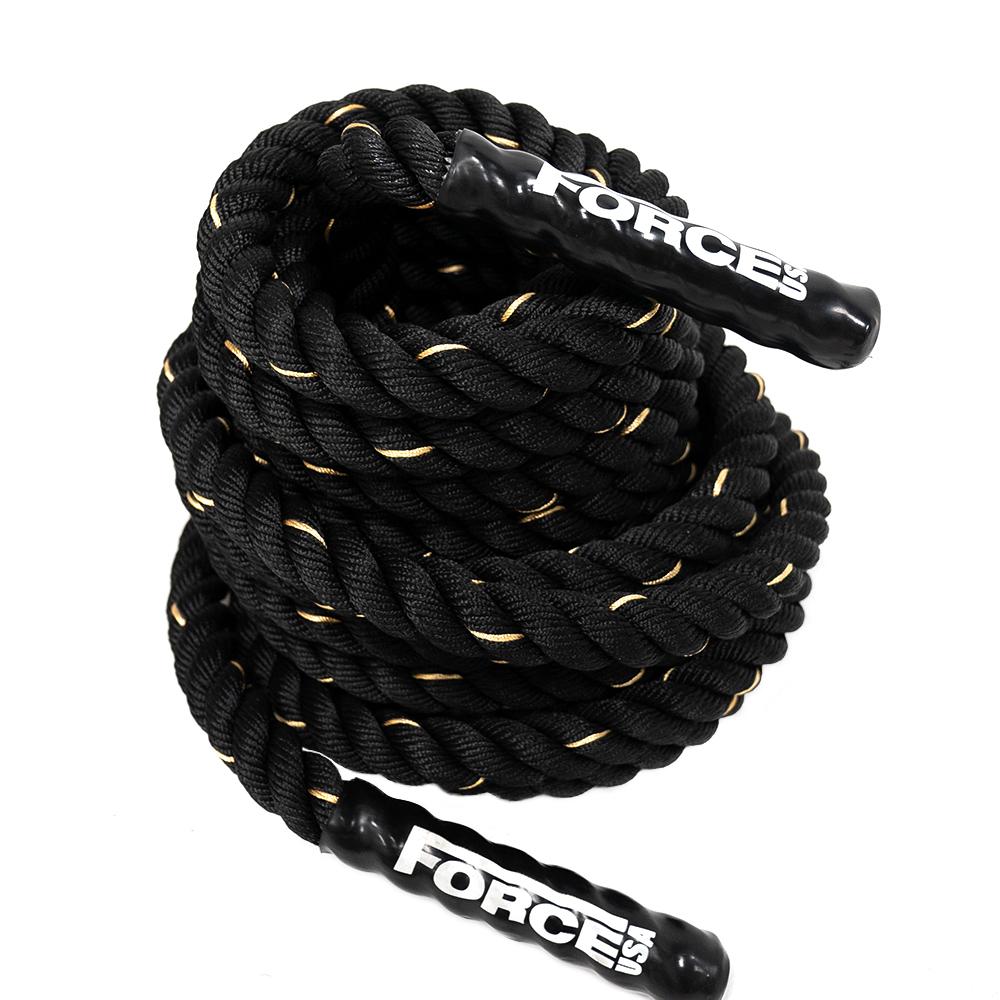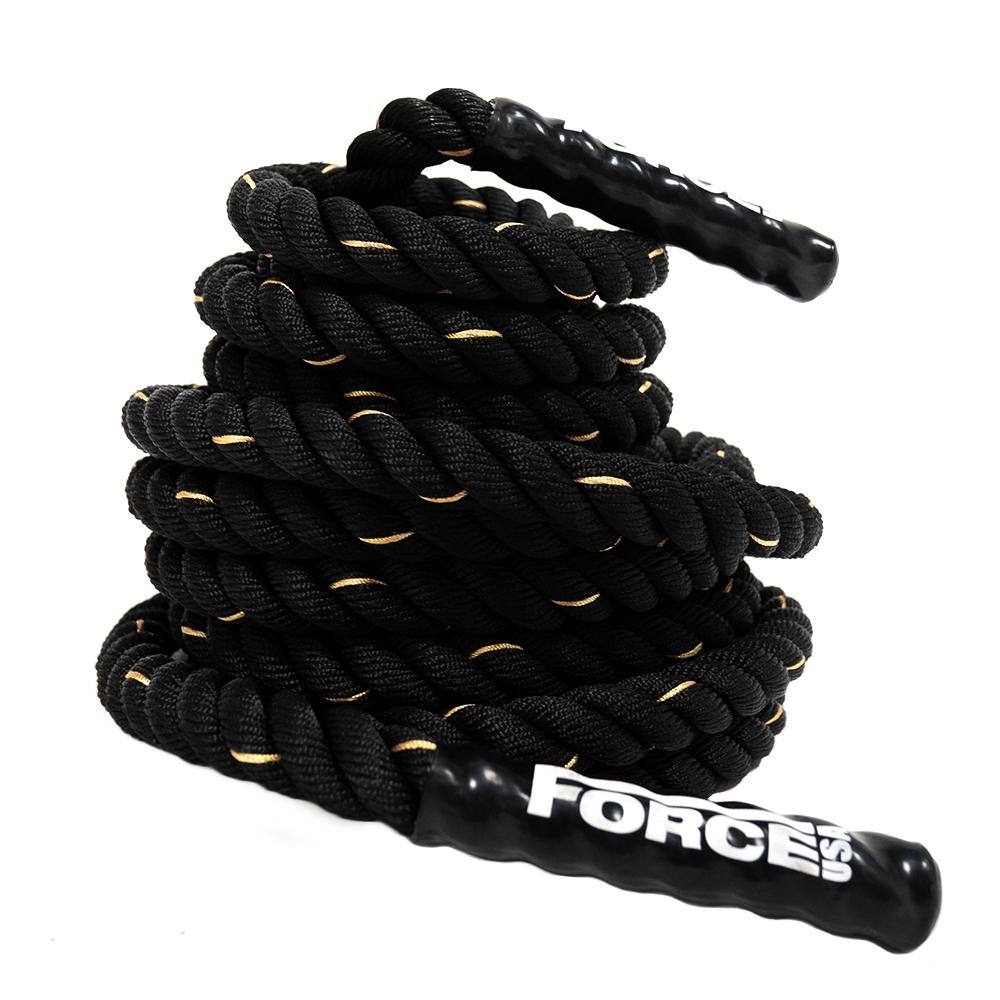 15m Battle Rope
Looking for something new to add to your workout? The Force USA® 15m Battle Rope is an intense, durable, functional training tool that can really take a beating and transform your fitness routine. This rope is designed to get your heart rate pumping while working the shoulders, abs and core, whatever your fitness level!
---
KEY FEATURES

BUILT FOR BATTLE

The quick use of moving this 15m (50 ft) long 38mm (1.5") thick rope will help you lose weight, gain muscle mass, tone your existing muscles, train imbalances and increase endurance. Constructed to ensure the ideal balance between strength and reliability, this battle rope is built to withstand a lot of punishment. The exclusive Terylene blend offers increased resistance to abrasion and UV damage. The rubber end caps provide extra grip and prevent the ends from separating, as well as being easy to clean and sanitize after each use.
Specifications
Usage: Full Commercial
Terylene Material
Rubber End Caps
Resistant to abrasion
Weight: 13.5kg
Length: 15m (50ft)
Diameter: 33mm (1.3")
SIMILAR AVAILABLE PRODUCTS
Rope never got products
My product never turned up still waiting
Hi Daniel,
We're genuinely sorry for the delay surrounding the delivery of your order. We can see that a member of our team is in communication with you and is working to sort this out. If you need further assistance, please contact us and we'll do our best to help.
Kind regards,
Rope is very light
This rope is very light. Also they do not offer returns on unused items which is very frustrating. Would not but anything from this company again
BAttle Rope
High quality product, great value for money delivered quickly and with great communications
Amazing product
Great product. Exactly what I was after. Delivery issue with courier but GAF team had it sorted in a couple of hours and it turned up within days. Thanks again GAF team
Hi Steven,
We appreciate you taking the time to share your rating with us.
We look forward to seeing you again soon.
GAF TEAM
Good Product, some problems...
I ordered 2 of these with other things, the order shipped but was missing ropes. When I called they sent out replacements which is good. The ropes are exactly as the images etc describe.
Hi Maat,
We appreciate you taking the time to share your rating with us.
We look forward to seeing you again soon.
GAF TEAM