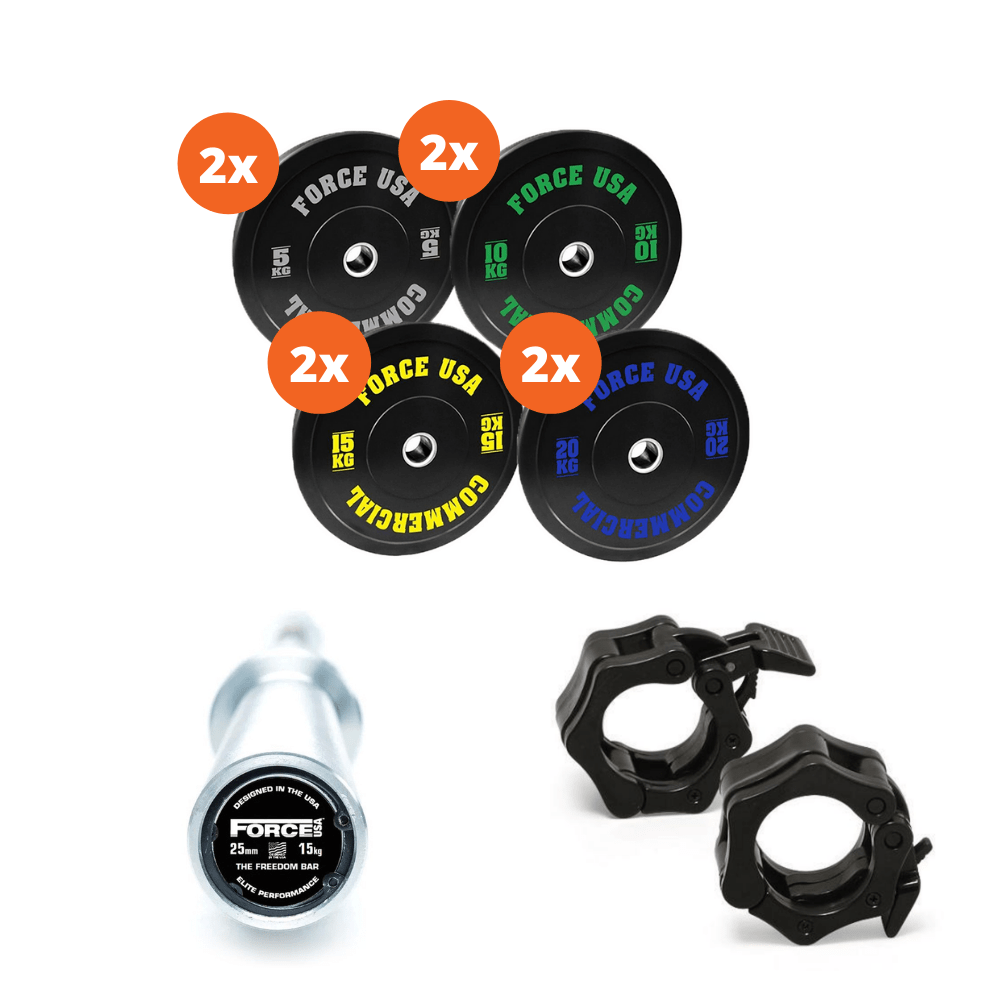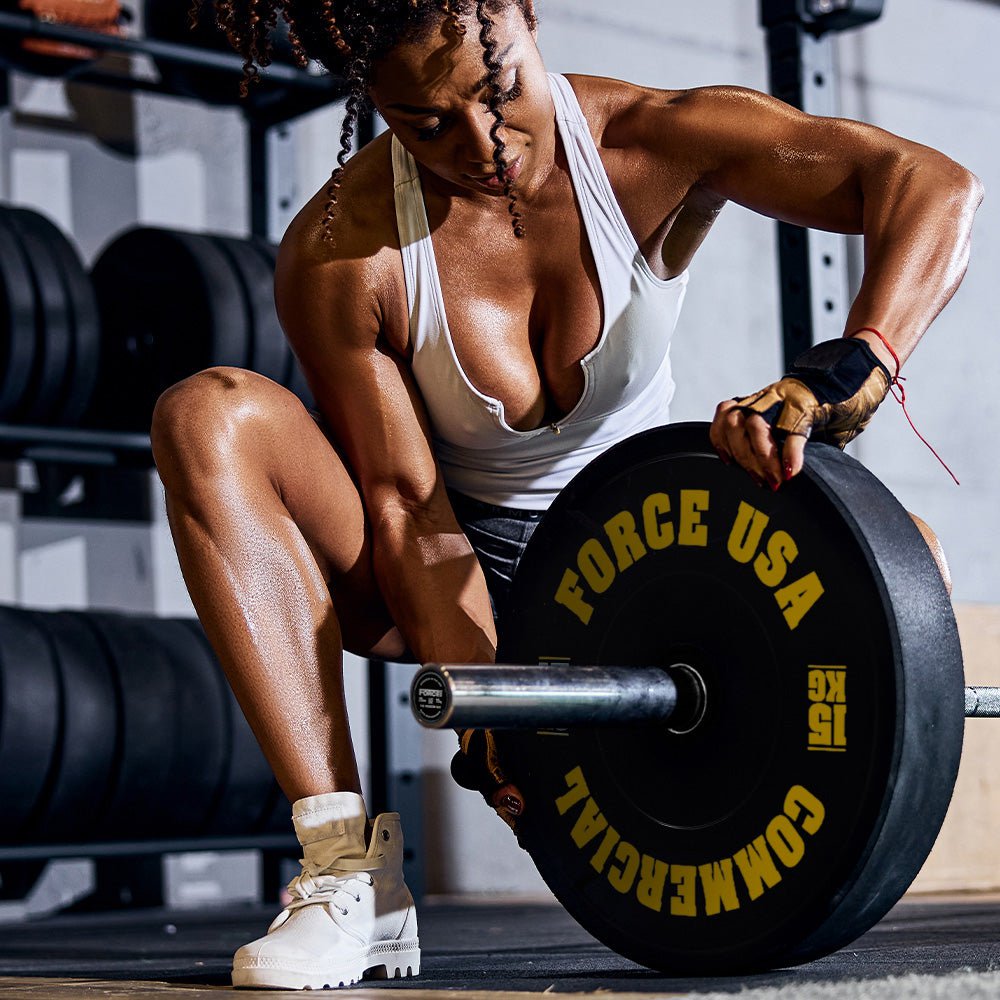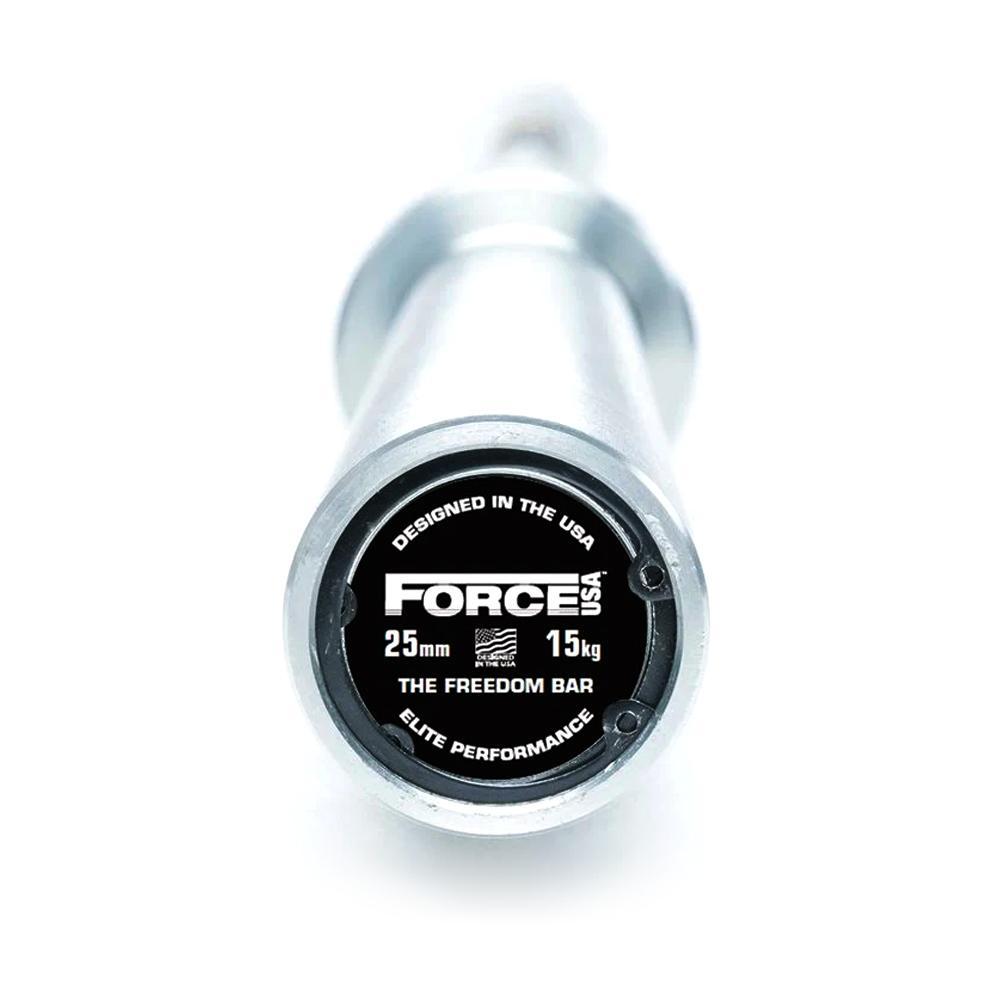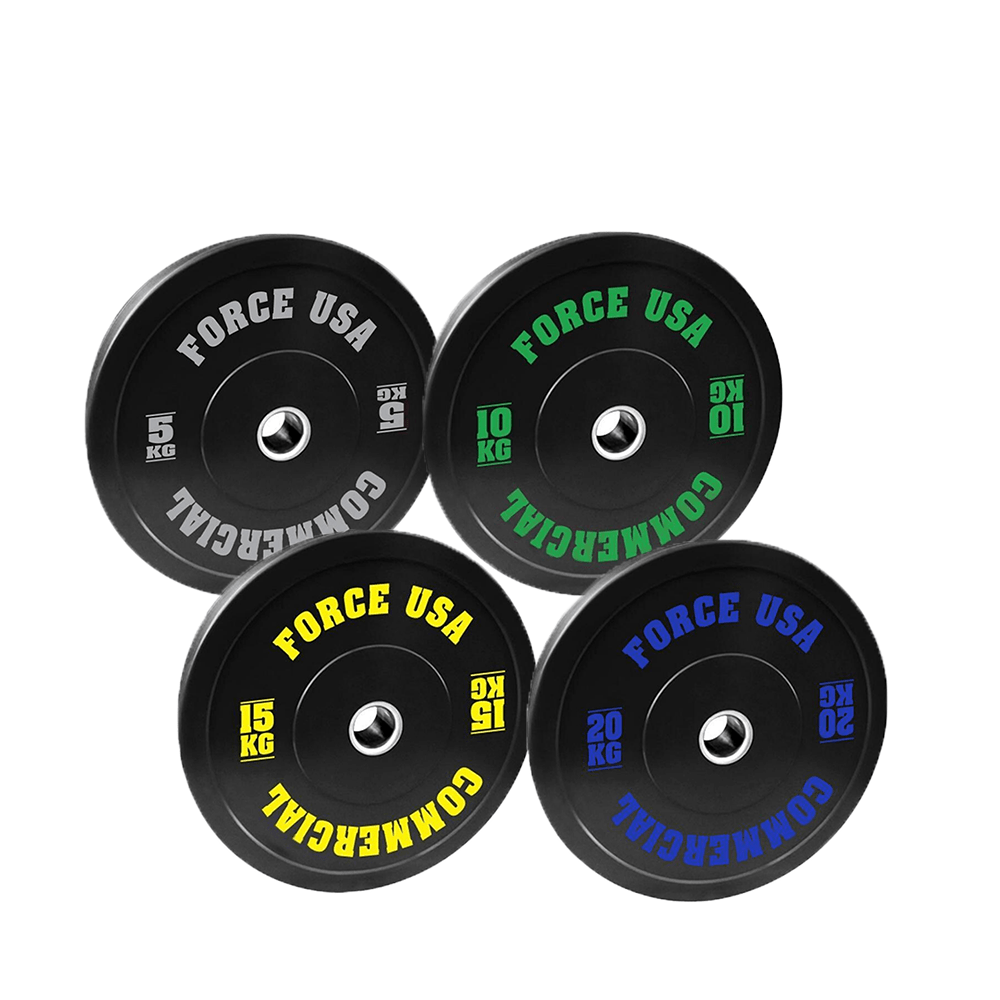 115kg Bumper Plate Package 3
Designed exclusively for women looking to expand their strength training, this Force USA package is perfect for home or studio gym set-ups. It includes 4 pairs of Ultimate Bumper Plates, 1 pair of Olympic Quick Lock Collars, and 1 Force USA Women's Freedom Barbell V2 (15kg). Add it to your current power rack, workout bench, or as a stand-alone package for a range of compound exercises. These precision-built, commercial-grade pieces will deliver professional performance for years to come.
---
KEY FEATURES





DESIGNED FOR ATHLETES

Force USA has been delivering for female athletes for nearly two decades and this package will make a great addition to any workout space. It includes:

1 x 15kg Force USA Women's Freedom Barbell V2, with Manganese Phosphate finish and deep fine knurling, plus IPF/IWF spec positioning for a comfortable grip on all exercises and holds.

4 x pairs of Force USA Ultimate Bumper Plates ranging from 5kg-20kg, featuring a color-coded design and high-quality, shock-absorbing manufacturing.

1 x pair of Olympic Quick Collars that allow for swift attachment and removal of Olympic plates from your barbell during workouts.
What's Included?
SIMILAR AVAILABLE PRODUCTS
barbell-package
Still waiting
Part of order on back order, no contact whatsoever ever to let me know that, still awaiting parts of order.