Force USA Commercial Power Rack
"Looking for the best, most feature packed, heavy duty power rack in Australia?
Own a personal training studio or commercial gym? Train clients or like to train with a partner? This power rack is an absolute beast! Weighing in at 221kg, you won't find a beastier rack than this!
The rack is huge and incorporates barbell, plate, chain and band storage as well as 2 x sets of adjustable safety bars. The Force USA Commercial Power Rack is dual-entry, meaning you can enter from the front or side of the rack - perfect for training with a client or partner.
Force USA is constantly improving designs to stay ahead of our competition. Images may vary slightly to actual product due to additional enhancements.
INCLUDES
Force USA Commercial Power Rack (Latest Model!)
FEATURES
Band pegs at the base and top of the rack
2 x Olympic barbell holders
12 x Olympic weight plate storage
Chain storage
2 x sets of adjustable safeties
2 x pairs of j-hooks with pop pins for quick adjustments
Short distance between adjustment holes for safeties and j-hooks (36 variations)
Multi-grip chin up bar
High load capacity safeties
Multiple j-hooks
Super-thick gauge steel!
Latest, narrower power rack model
Commercially rated
Lifetime Structural Warranty
WHY CHOOSE THE FORCE USA COMMERCIAL POWER RACK?
No need for additional weight trees or barbell wall racks
Safely train with barbell safeties
Nylon protectors on the j-hooks to secure and protect your barbell
Utilise bands to assist or add resistance in your training
Over 221kg so this rack won't budge an inch!
Ideal for studios or commercial environment - even home gyms!!
SPECIFICATIONS
Boxed Dimensions
Box 1 of 4: 232 L x 39.5 W x 19 H @ 59.5kg
Box 2 of 4: 228 L x 21.5 W x 19 H @ 58.7kg
Box 3 of 4: 117 L x 44.5 W x 17 H @ 38.3kg
Box 4 of 4: 135 L x 46 W x 18.5 H @ 50.5kg
Dimensions without weight plate holders: 190 (L) x 125 (W) x 230cm (H)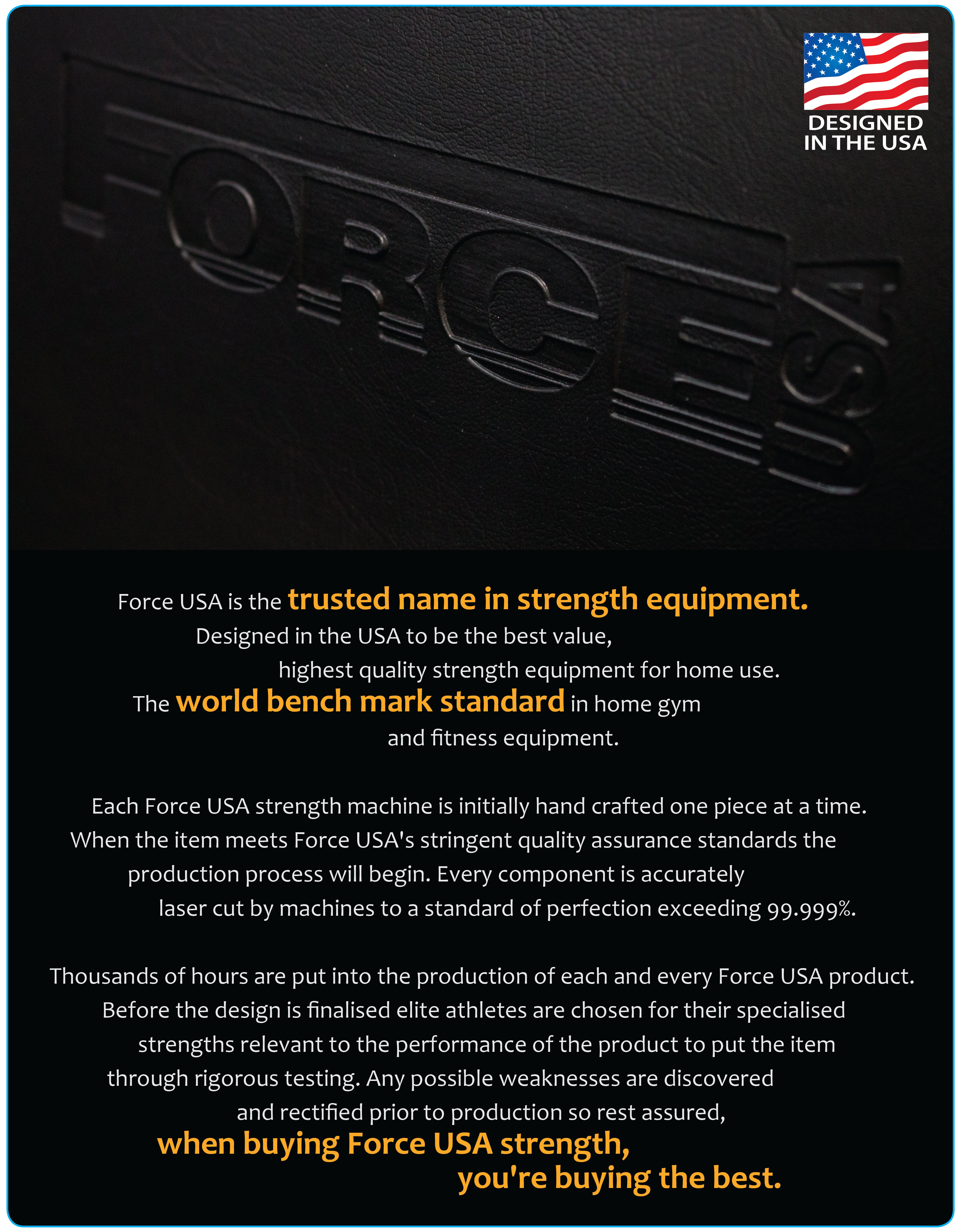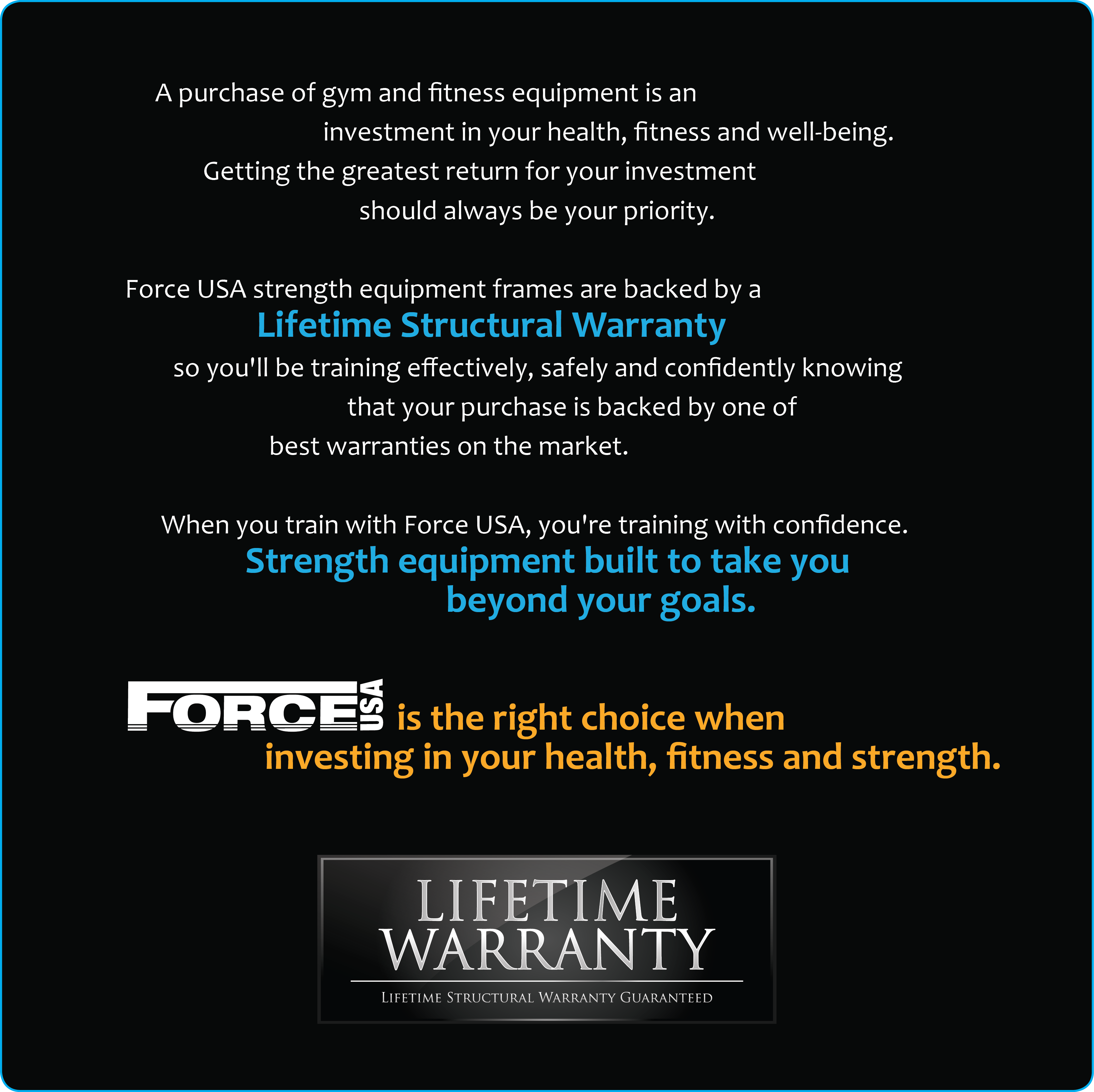 Additional Information
| | |
| --- | --- |
| SKU | F-CPR |
| Brand | Force USA |
| assembled dimensions cm | 190 (L) x 168 (W) x 230 (H) |
| estimated assembly time | 150 min |
WARRANTY
For more information about this item's warranty, please click here.
Returns
For more information about our returns and refunds policy, please click here.
Why buy from us?
Learn more why you should buy from us, please click here.