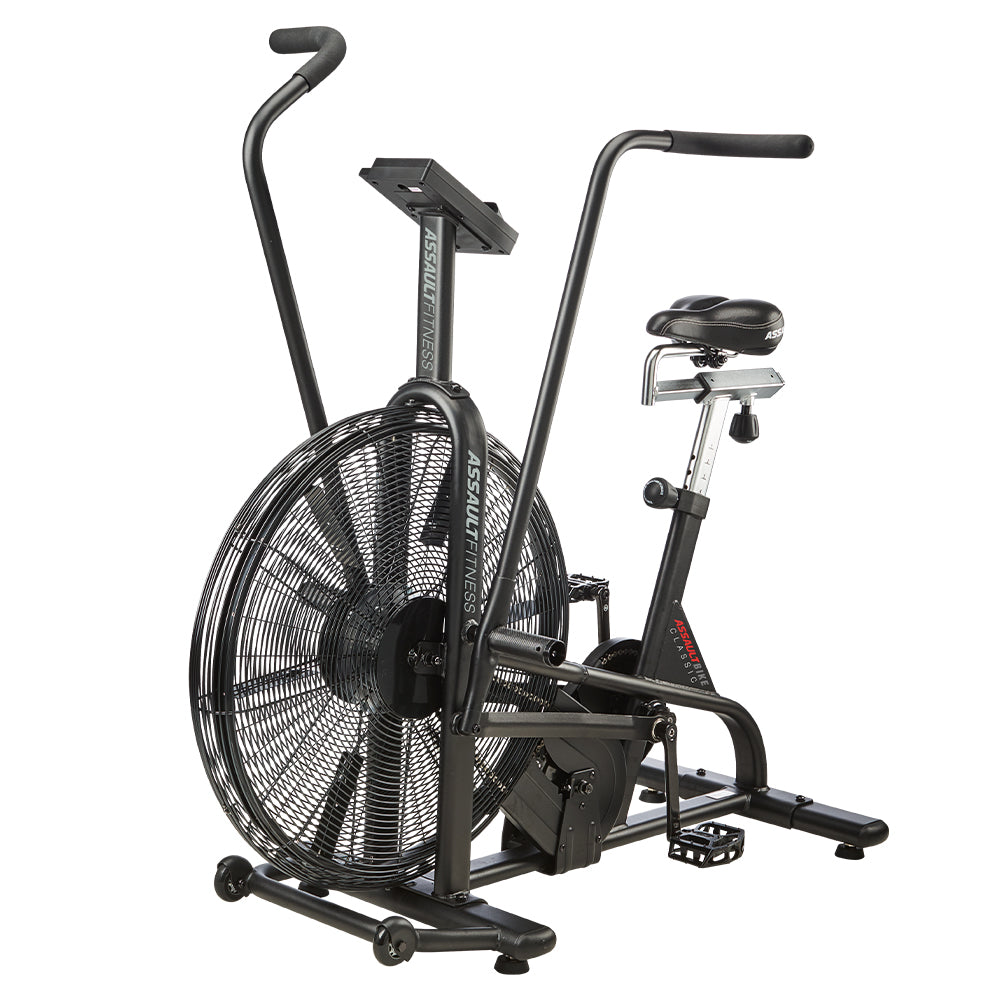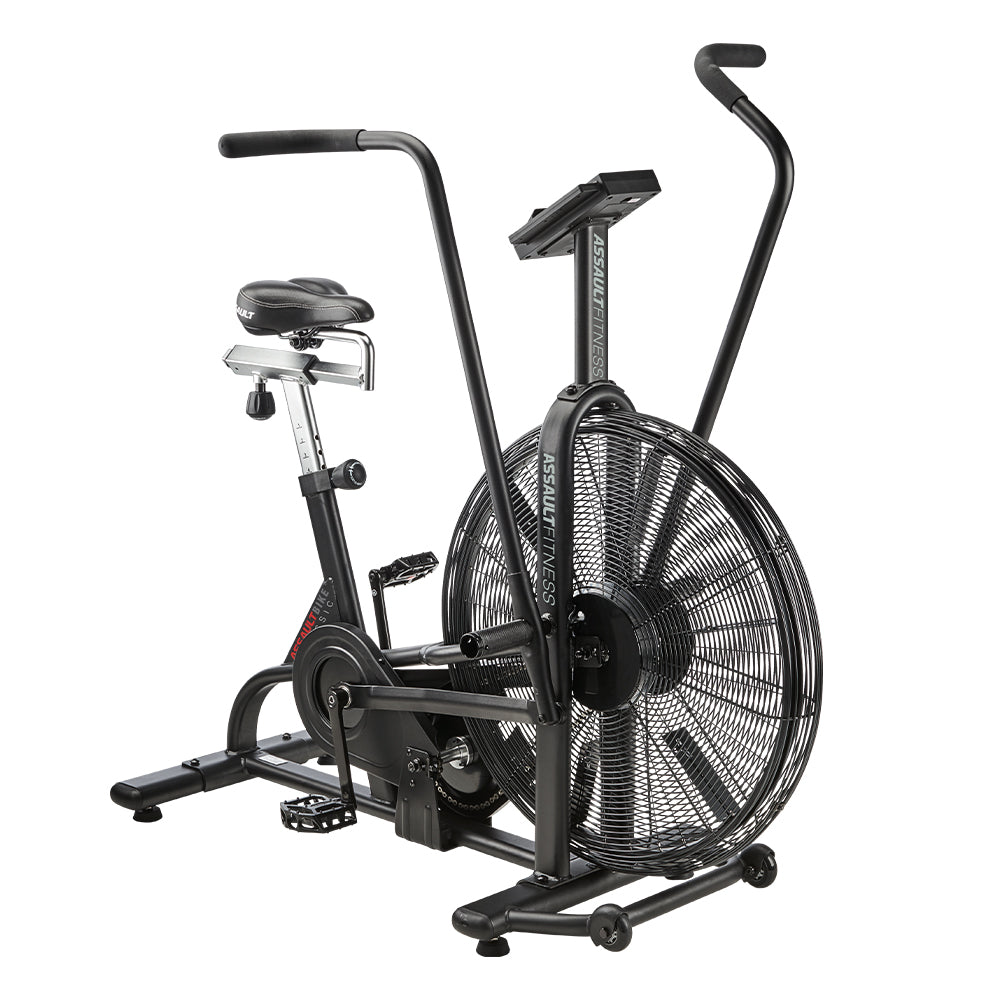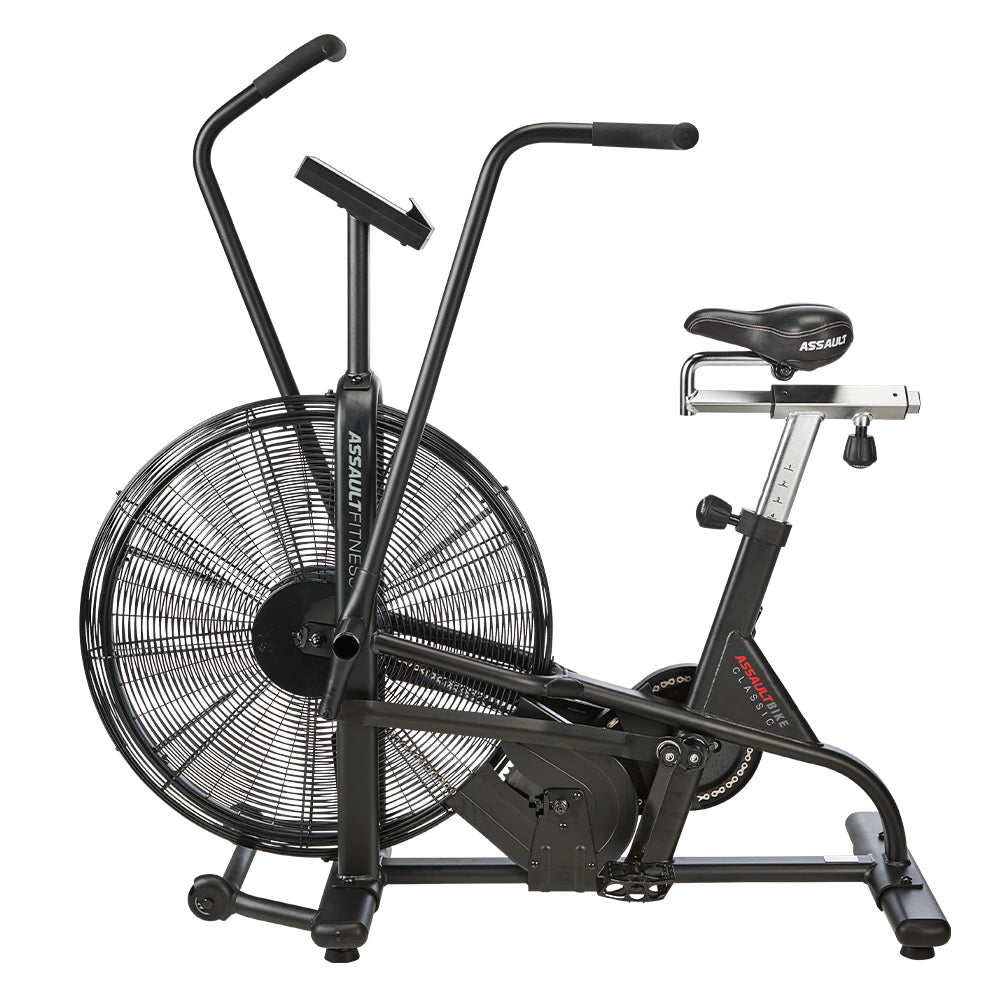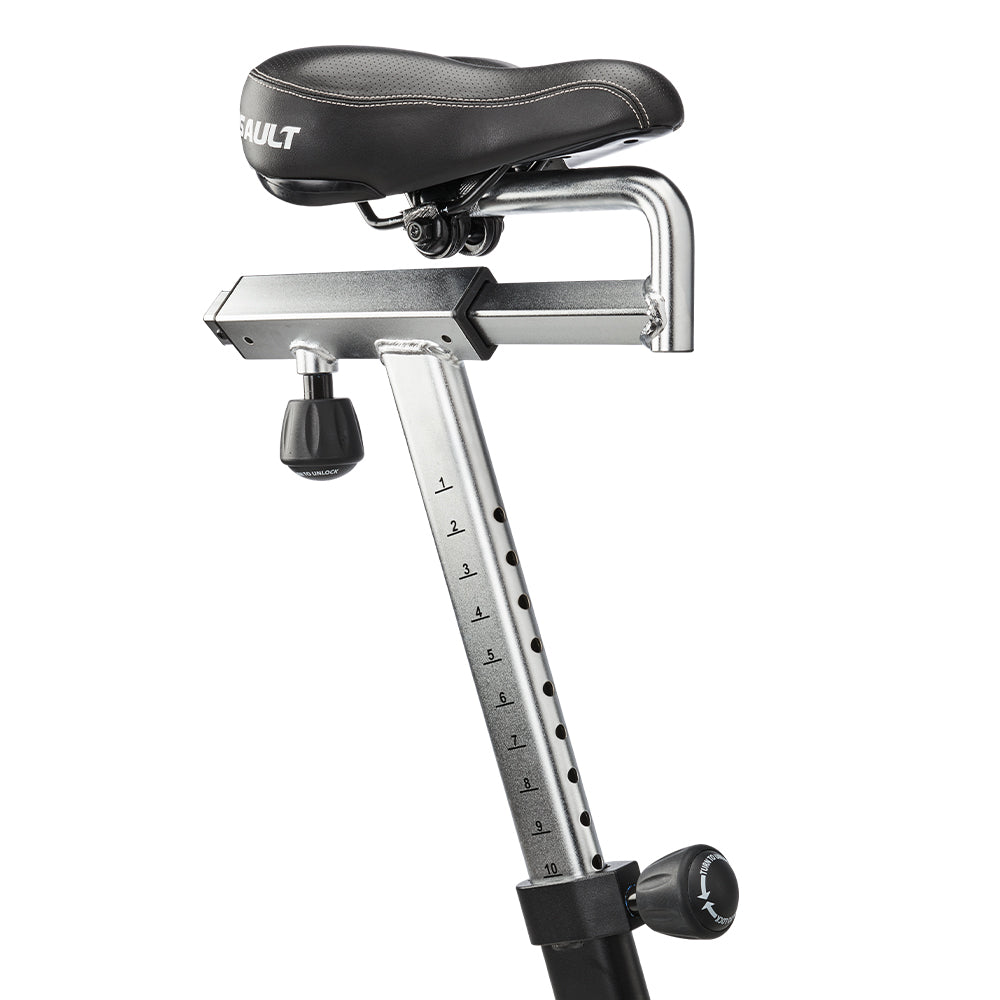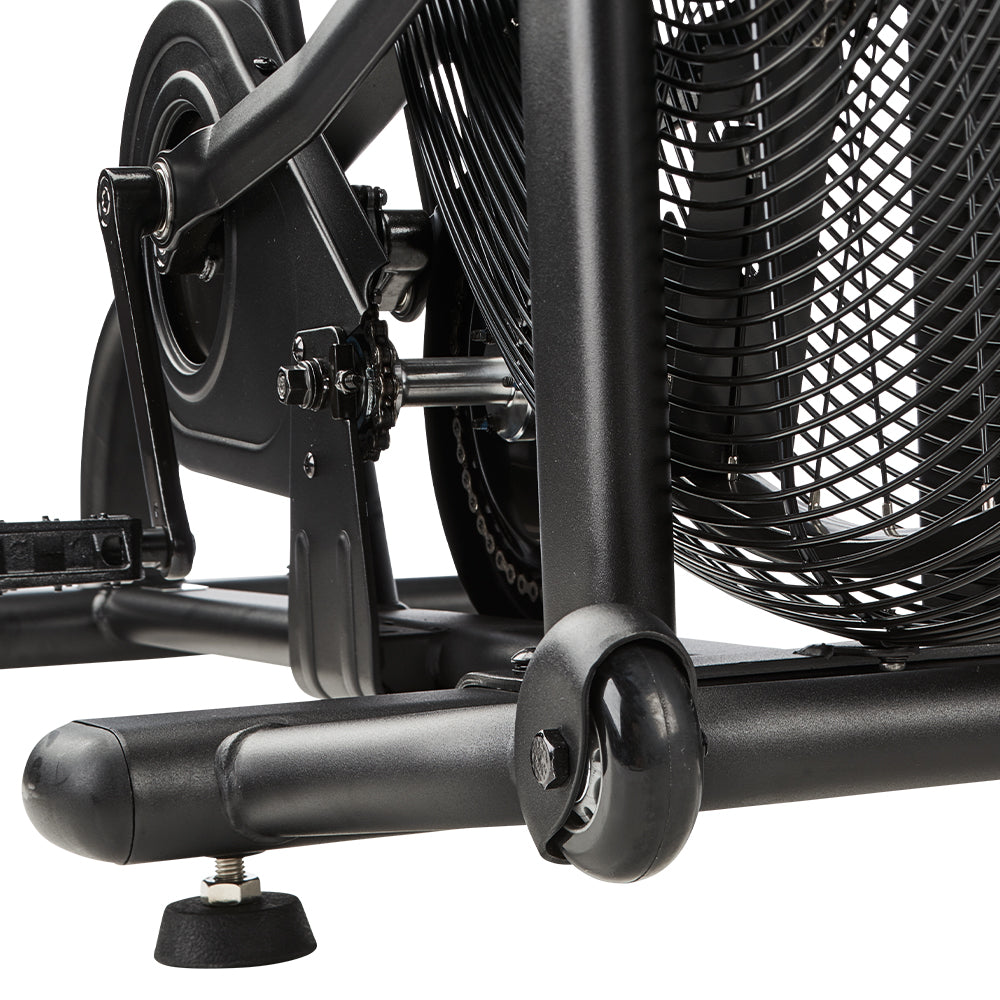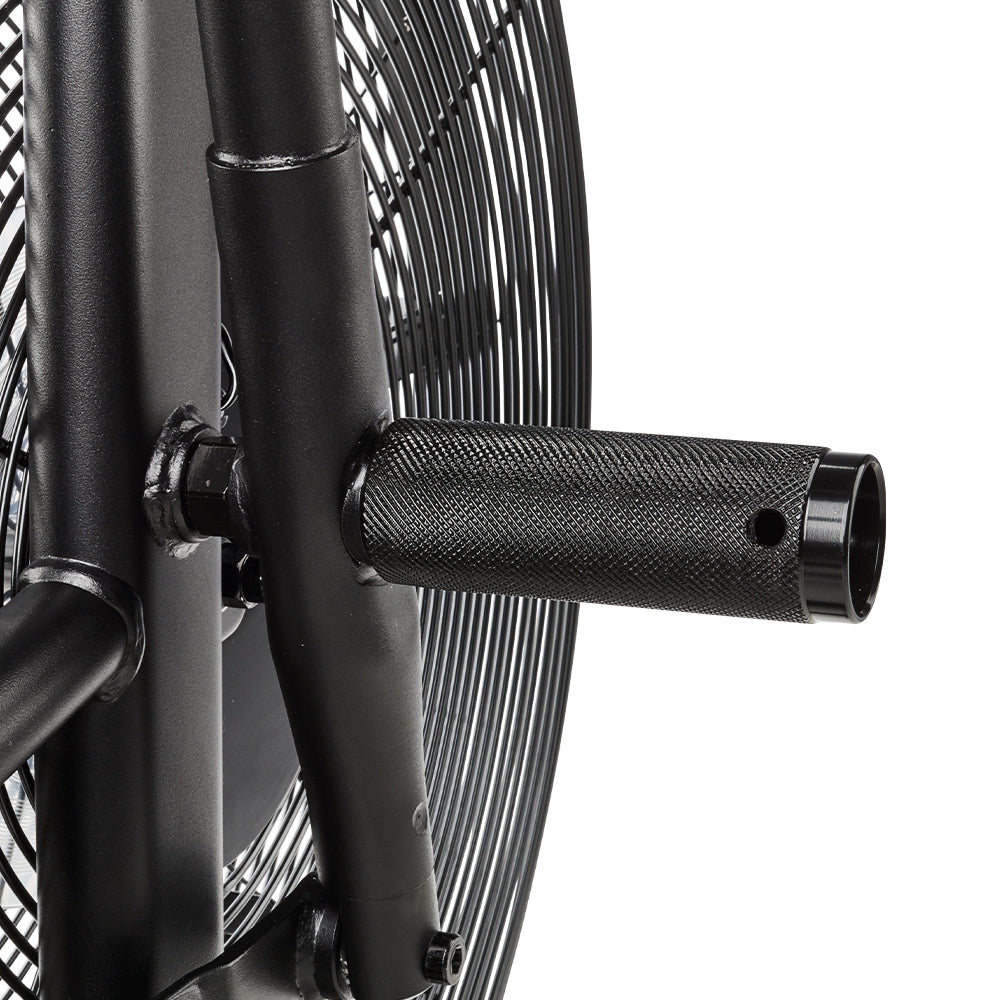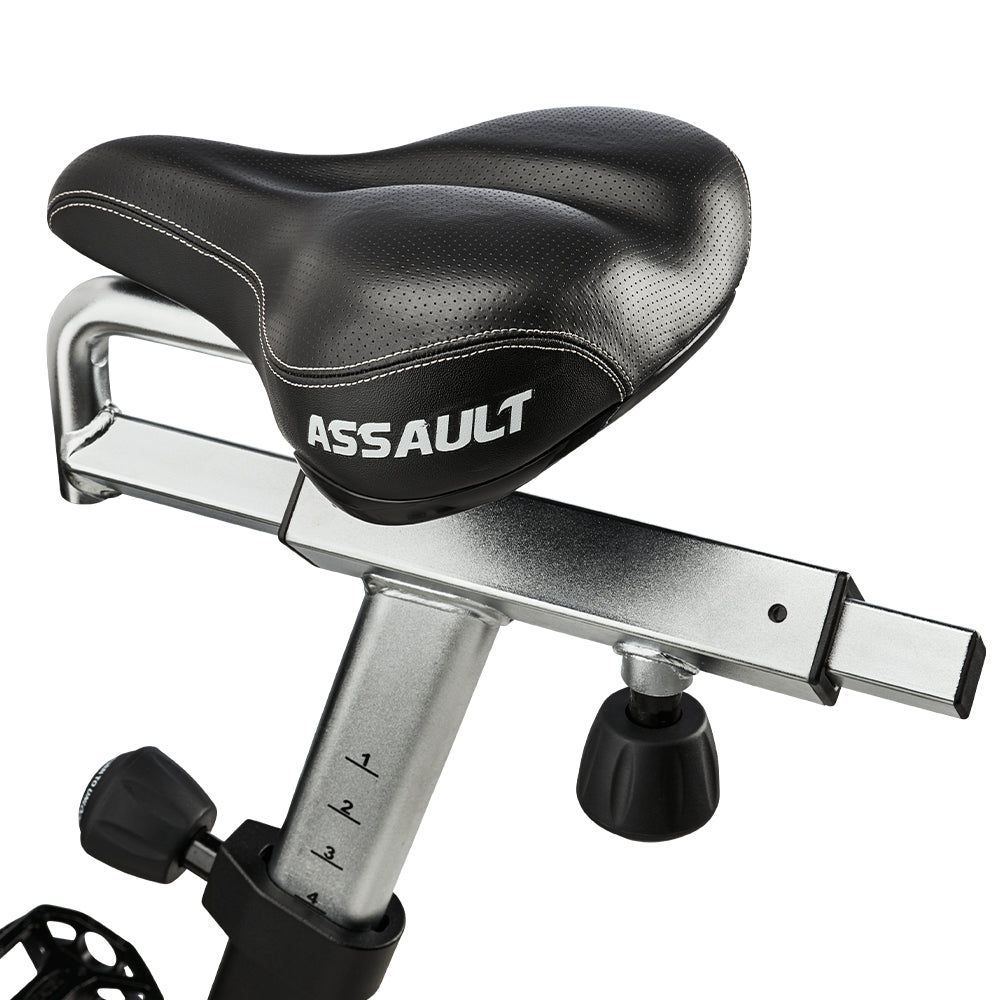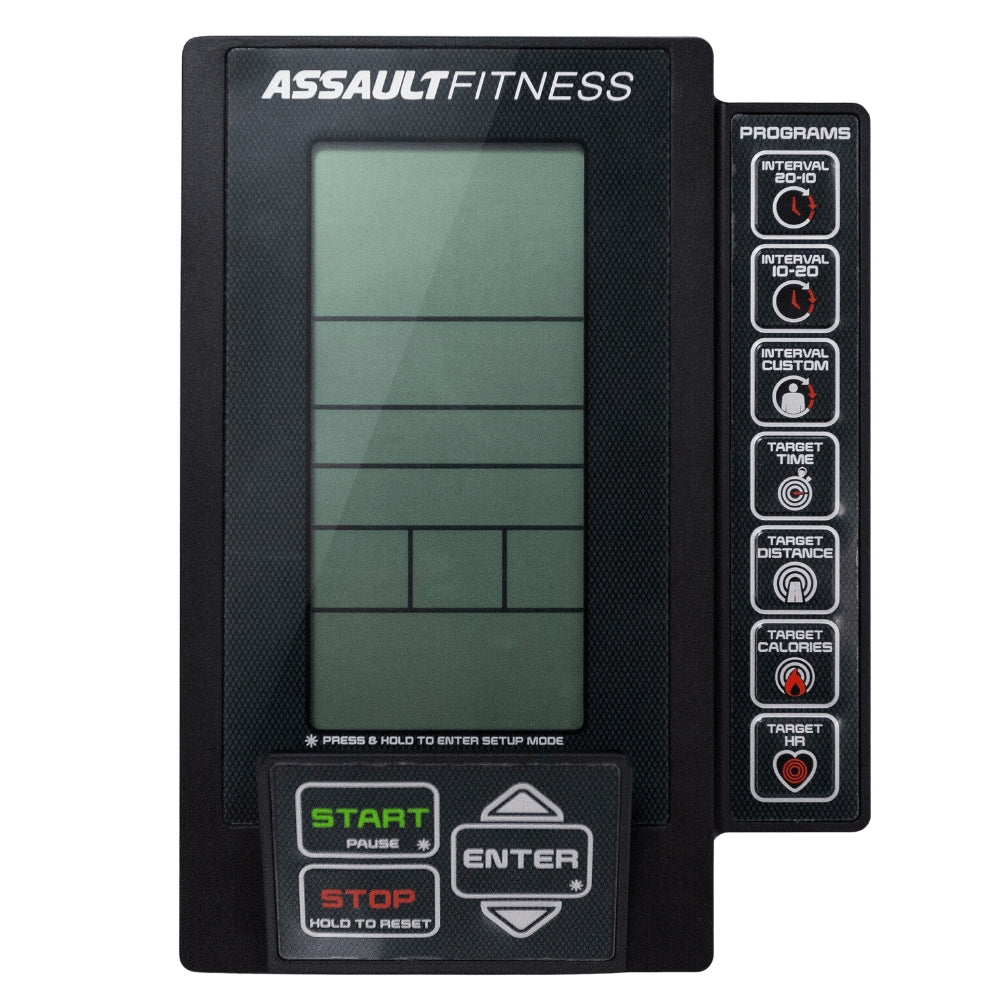 AssaultBike Classic
Put simply, the AssaultBike Classic is the best fan-powered bike available today. Designed by athletes for athletes, this incredible machine automatically ramps up resistance as you pedal and push harder, delivering a full-body, full-on cardio workout, unlike anything you've experienced! Manufactured with high-tensile, heavy-duty steel plus a built-in LCD performance console, this bike offers a tough, unmatched workout experience for all fitness levels. Create your home or studio cardio hub today!
---
Key Features
A WORKOUT UNLIKE ANYTHING YOU'VE EXPERIENCED!

Helping to build endurance and strengthen the entire body, there's a reason the AssaultBike Classic is the most popular dual-action cardio machine on the planet!

Your intensity automatically increases the harder you work with the wind resistance fan, allowing you to individualise every training session.

Burn serious calories, strengthen and tone your shoulders, arms, core and legs, while getting a huge sweat on.

 

COMFORTABLE, SMOOTH RIDE

Workout in total comfort and enjoy the smooth, reliable dual-action pedal and push system. Your AssaultBike Classic includes a fully-adjustable, padded seat and non-slip, sweat-resistant handlebars.

 

BOOST YOUR MOTIVATION WITH SEVEN TRAINING TYPES

The LCD performance monitor is packed with features. Including seven on-board programs designed to match your preferred training mode, you can also build your own workout based on Calories, Distance, Time or Heart rate. More choices mean more motivation!.

 

BEST-IN-CLASS DESIGN AND ENGINEERING

The AssaultBike Classic includes the integration of sealed cartridge bearings in every pivot and moving part, all hidden away behind the high-tensile steel frame. That means tough, reliable performance for years to come.

 

CONVENIENT ASSEMBLY AND MAINTENANCE

With simple assembly and portability and almost zero maintenance, this is a great choice for home or studio gyms. Create your very own fitness hub with the powerhouse AssaultBike Classic!

 

HEART RATE MONITOR COMPATIBLE

Combine with the Force USA Heart Rate Monitor to train, track and optimise your performance! Understand how your body responds to different intensity exercises and keep your heart rate in the correct zone. Stay motivated, boost your cardio and enjoy the very latest in fitness tech.

*Force USA Heart Rate Monitor sold separately.

 

SPECIFICATIONS
Usage:

Commercial

Material

: Heavy Duty Steel Frame

Pedals

: 4 Levels of Adjustment 

Seat

: Fully Adjustable with Pop-Pin Technology

Console:

LCD High-Contrast Screen 

20 Sealed Cartridge Bearings

27" Diameter Steel Fan

Compatible with the

Force USA Heart Rate Monitor

Dimensions:

130(W) x 60(D) x 123(H) cm

Product Weight:

44.5kgs

User Weight Capacity:

136kg

Assembly Time:

60mins 

Warranty

Frame: 5 Years

Parts: 2 Years
SIMILAR AVAILABLE PRODUCTS
First impressions
I have just received my Assault Classic exercise bike and
I am quite impressed straight up especially with delivery time and assembly time, it took a friend and I about 90 minutes to complete after unboxing it
It was very simple, straightforward and I was impressed by the quality of the tools supplied. I thought I would have to go down to my DYI workshop a d fetch some proper tools but the supplied tools were adequate and complete.
As I unboxed it it was obvious that the bike was well manufactured with quality materials.
When assembled it didn't seem to take up much room in my media room and I had a bit of a ride and it was fairly quiet and felt very stable and smooth.
I purchased the Assault Classic as I was after something to help me with rehab after knee replacement surgery I am having next week. I am 66 years old and I was a bit unsure if the Assault Classic might be too much but first impressions I think not. I intend to continue after rehab and work on my fitness, weight and general wellbeing now I have made the purchase. It can only be good for my Parkinson's disease.
Well done Gym and Fitness I am very pleased at first impression and I will follow up after I have completed some rehab in a few months.
Hi Steve,
Thank you for taking the time to share your detailed and positive feedback on your experience with your purchase. Thank you for choosing GAF, and we wish you all the best on your journey to improved health and wellness.
If you have any further questions or need assistance in the future, feel free to reach out - we're here to support you every step of the way.
Happy biking!
GAF Team
Assault Bike
Love it. Easy set up, sturdy and exactly what I wanted. I went with this model as it's the same as what's at my gym
If you're on the fence, don't hesitate, worth every cent
Great service and super fast delivery from Gym and Fitness
Hi Nathan,
Thank you for your excellent feedback! We're thrilled to hear about your positive experience with our service and our product. We appreciate your support and hope you continue to enjoy your workouts with the Assault Bike!
Happy cycling!
GAF Team
Assault Air Bike Classic
Great product. Easy to assemble. A quality made sturdy bike.
Hi Steve,
Thank you for your awesome review! If you have any questions or concerns, please don't hesitate to reach out, we're happy to help :)
Happy cycling!
GAF Team
Assault bike
Excellent product well worth the money.
Hi Blake,
Thank you for your review! We're glad to hear you are happy with your purchase and if you have any further comments or questions, please don't hesitate to reach out. Keep up the great work and enjoy your workouts with the Assault bike!
Happy cycling!
GAF Team
Assault Bike Classic - Awesome
Great service and awesome product!
Easy to install and great quality
Robust and provides an excellent workout
Hi James,
Thank you for your fantastic feedback! We look forward to serving you again and providing you with more awesome products and service :)
Happy cycling!
GAF Tean