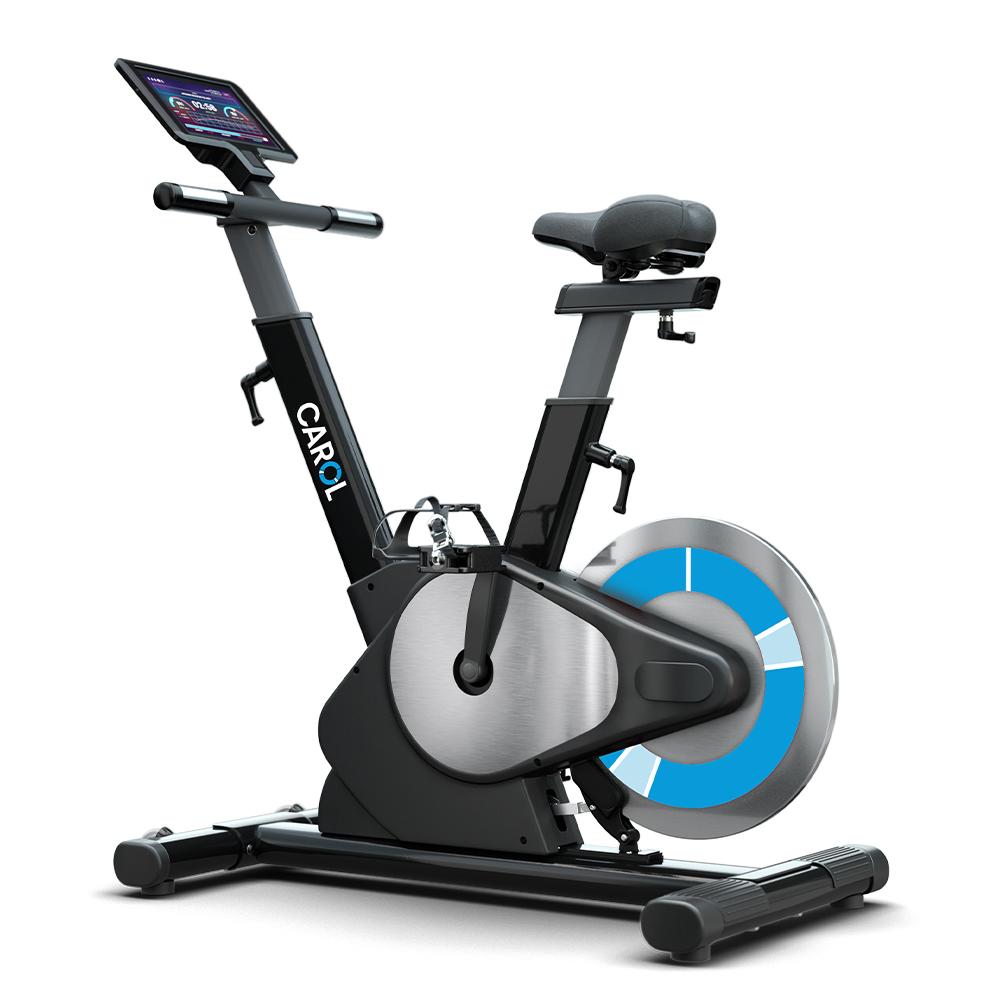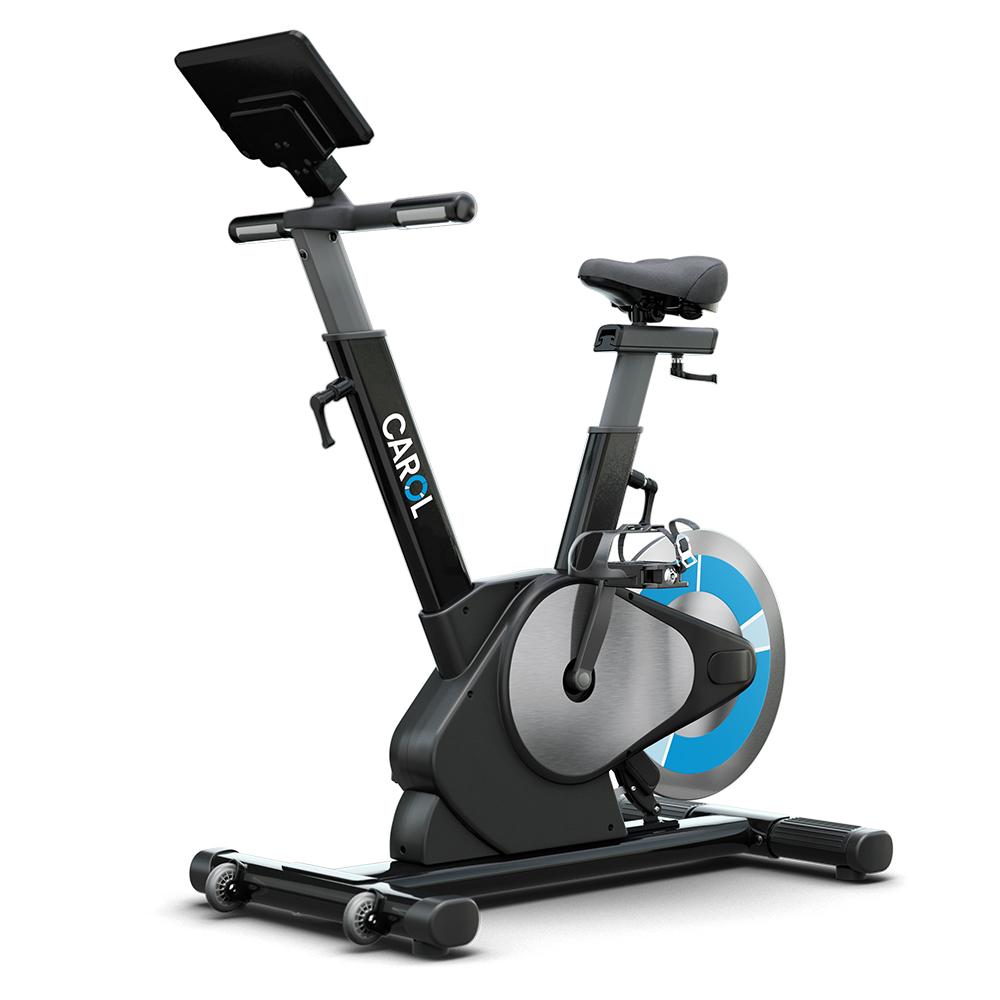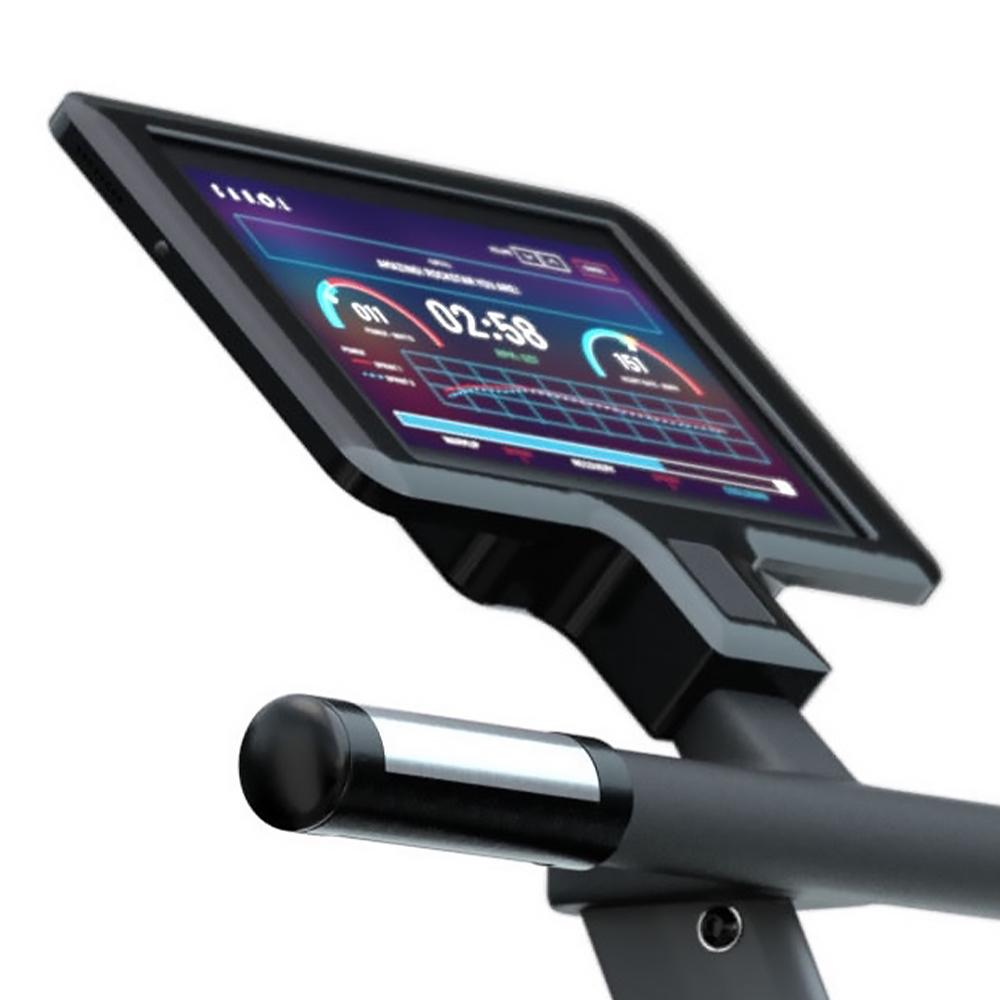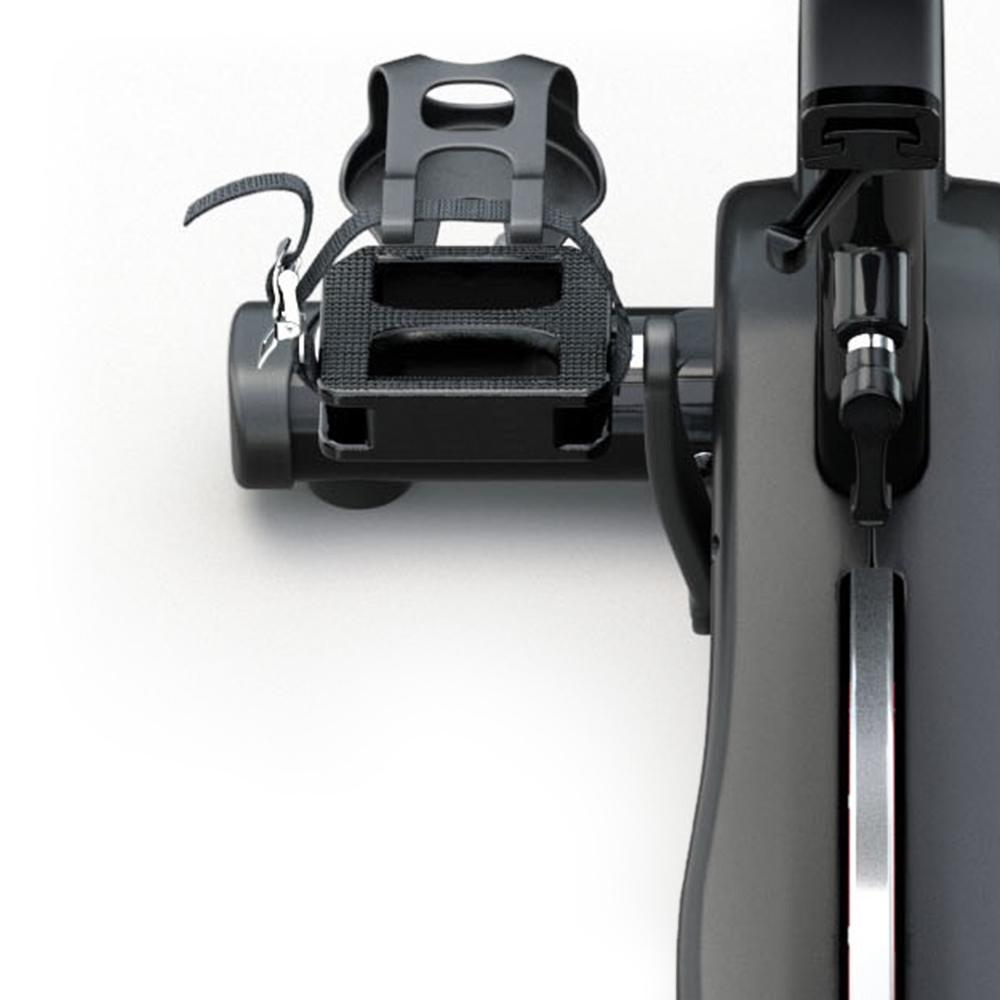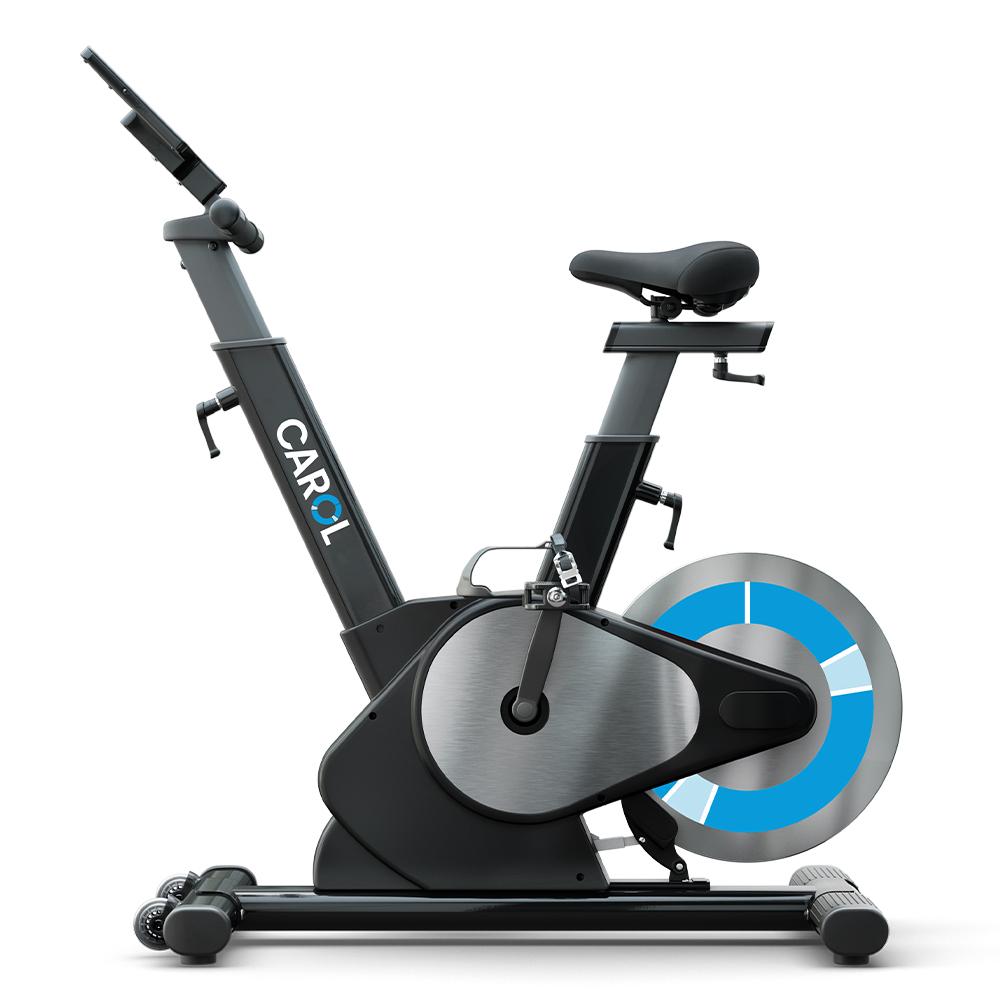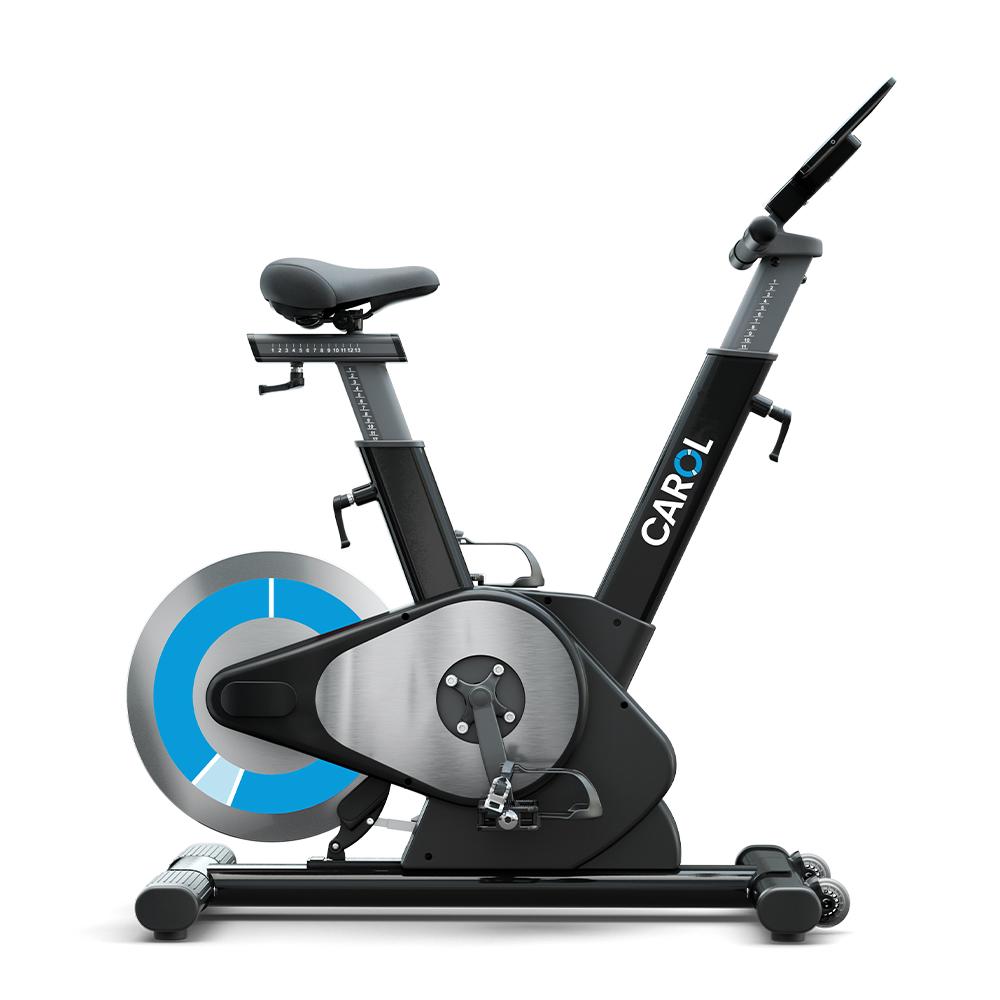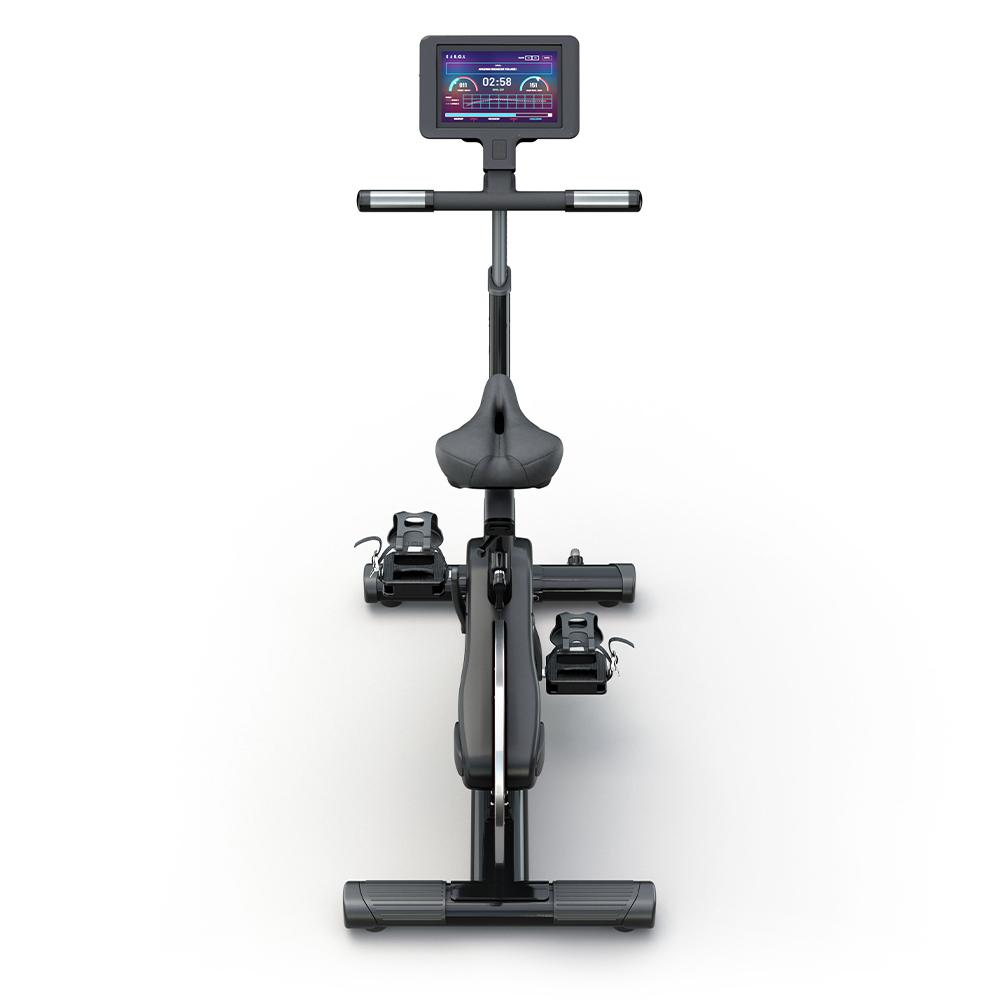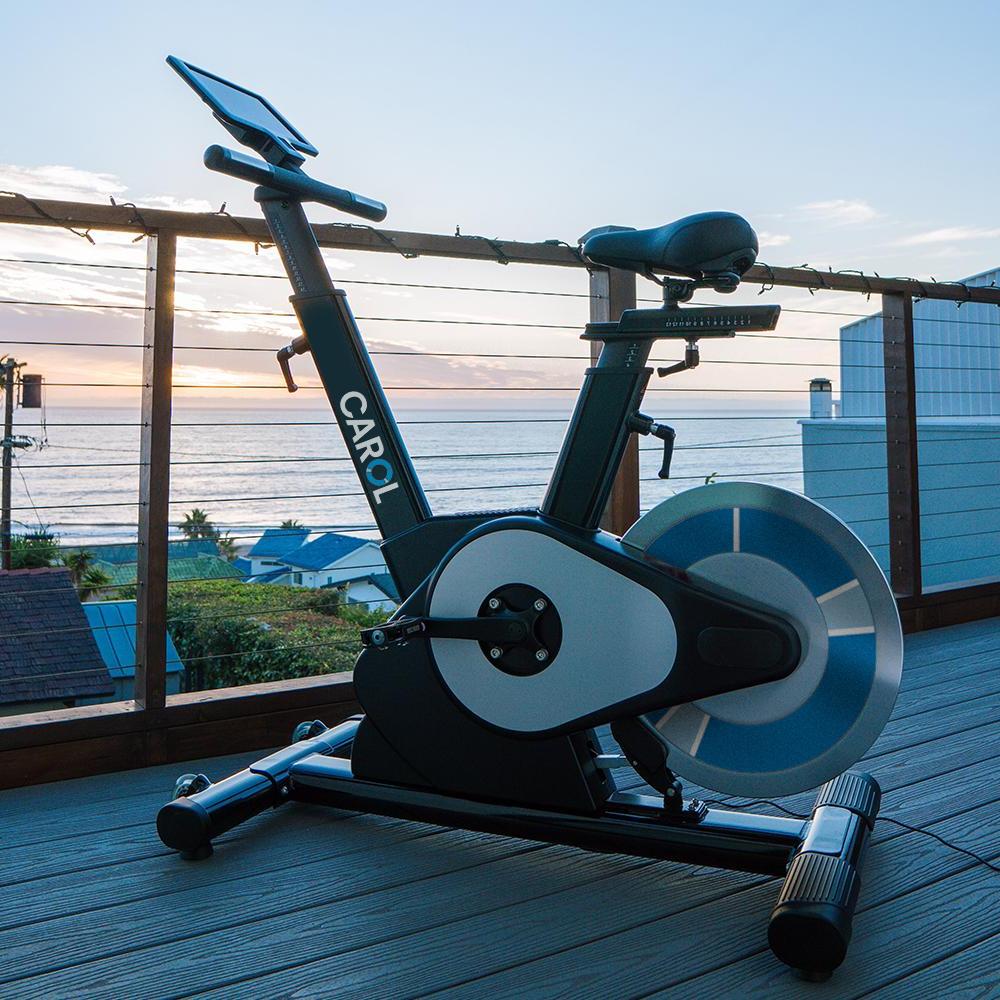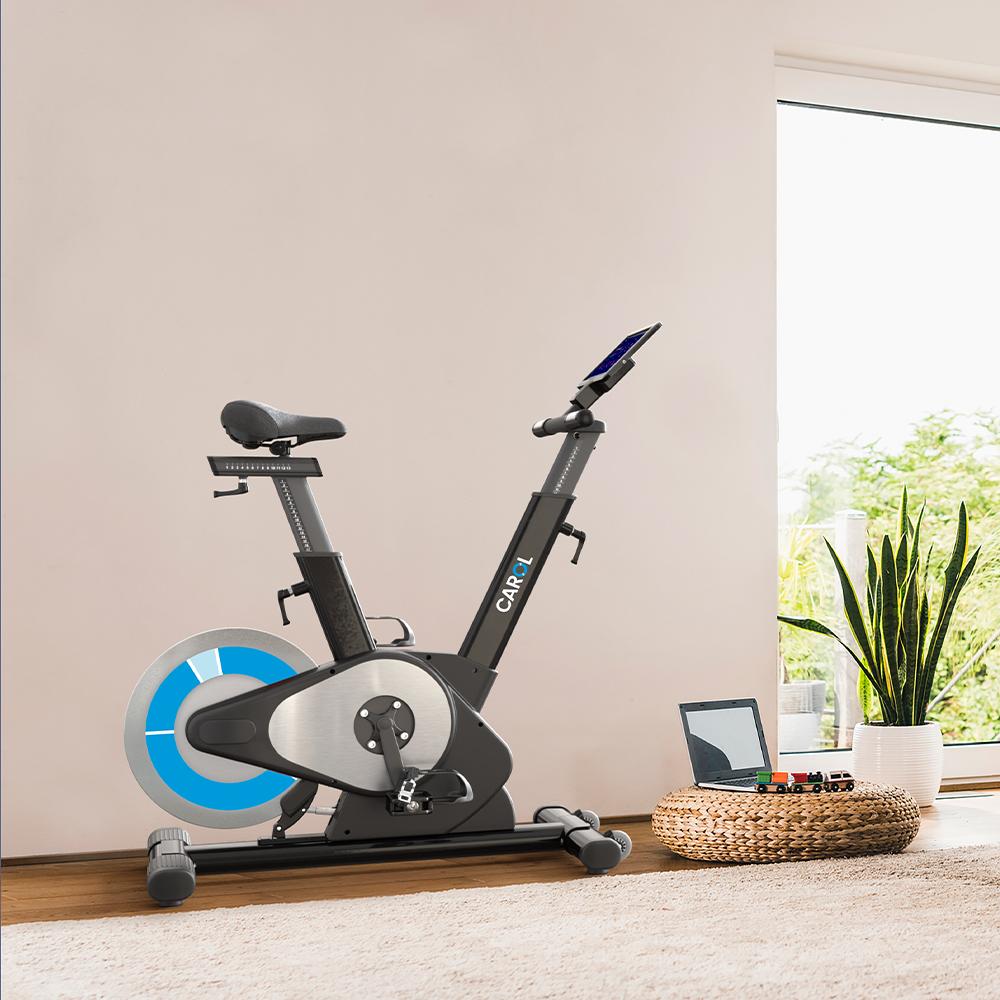 CAROL Bike AI-Powered Exercise Bike
Too busy to exercise? Want to see better and faster results? Introducing CAROL, the world's first AI-powered exercise bike with ultimate personalised workouts. This commercial-grade bike delivers the same cardio benefit of a 45-minute run in an 8-minute ride so that you can enjoy the maximum health and fitness benefits with the minimum time required.
Grab yourself a FREE LIFETIME MEMBERSHIP with your CAROL bike! For a limited time only.
---
Key Features
MAXIMUM RESULTS IN MINIMUM TIME

CAROL utilises science, technology, and artificial intelligence to get you the best results in the least amount of time. The dream scenario for a busy lifestyle. CAROL is the first exercise bike to let you enjoy lab-grade exercise in your own home. It is based on a type of high-intensity training called Reduced Exertion High-Intensity Training (REHIT) that was designed in a lab, studied by scientists, and refined by CAROL so you can reap the benefits

 

PERSONALISED TRAINING, TAILORED TO YOU

CAROL's software tailors each workout to you, calculating a personalised resistance level to bring maximum results. There are no dials or user input needed. Simply get on, start pedalling, and let CAROL do the rest. Whether you'd like to get fitter and healthier, lose weight, or manage pre-existing conditions, CAROL is your prescription for wellbeing.

 

SHORTER, SMARTER WORKOUTS

The main workout lasts just eight minutes 40 seconds. Do it three times a week for just eight weeks, and it's been scientifically proven to deliver double the health and fitness gains of regular exercise. Suitable for any age and fitness level. CAROL has been designed with many features to keep you safe, and its short, intense workouts are less strenuous than longer interval workout routines.

 

YOUR COMPLETE FITNESS SOLUTION

You don't need to worry about changing resistance or tracking your output. CAROL does it all, automating and guiding you through each maximum intensity sprint so you can just focus on going all out. The software learns your ability, measures each performance, and adapts each ride to push you to maximum intensity. The computer-controlled magnetic brake system applies a personalized and precisely calibrated resistance at the exact right time and pace. CAROL has been certified to the most accurate standard for commercial-grade ergometers and the bike's sensors and algorithms will quantify precisely your performance and fitness level through CAROL's proprietary Octane Score.

 

STREAM WITH PELETON

Thanks to CAROL's cutting edge AI software, every ride will be personalised and optimised for you. CAROL will calculate the exact resistance to get you to peak power and push you to reach new targets as you get fitter. You can also use your bike as a regular exercise bike and mix in popular streaming classes from Peloton by logging in through CAROL's 10.1-inch touch screen monitor.

CAROL is always learning, so you'll benefit from software updates and new features. Plus, you can save each ride and see how you compare to other users on our global leaderboard.

* Separate subscription required for Peloton Digital App.

 

FREE LIFETIME CAROL APP MEMBERSHIP

CAROL workouts are precise fitness tests that make you fitter. With up to 8 personal accounts in one household, the CAROL mobile app and membership provides:

Personalised workouts with continuously optimised resistance through CAROL's AI algorithms
Access to personal power and fitness metrics, dashboards, trends and leader boards from the bike, mobile and web apps
Regular software updates and new features (new workouts, metrics, third-party integrations) are automatically installed via the cloud
Direct access to personal Fitness Advisors for regular check-ins and personalised guidance
24/7 technical support via phone, chat or email

Contact our sales team to organise one of our commercial Carol subscriptions. Prices start from $599.

 
Assembly
Watch this step-by-step tutorial on how to assemble your CAROL bike.
Specifications
Usage: Full Commercial
Includes LIFETIME CAROL App Membership (Available for a limited time only).
10.1-inch touch screen monitor
Silent belt drive
Frictionless magnetic brake
Freewheel safety clutch
Heart rate monitor
Silent Poly-V belt drive with freewheel clutch
1:4.9 gearing ratio
14kg flywheel
Mains powered (110-240V)
Ergonomically sculptured comfortable saddle
Dual-sided toe cage & SPD click pedals
Four levelling feet and two transport wheels
Bluetooth connectivity for headphones and heart rate monitors
Dimensions: 116cm(L) x 56(W)
Max User Weight: 130kg
Colour: Black and Blue (Red 2020 model no longer available)
1 year warranty
Spare Parts 1-year warranty from purchase; does not cover labour
They fixed it!
I left a one star review but it was apparently a small error in the way it was assembled, and the CAROL help centre were able to debug it. I'm now pretty happy. Thanks.
Hi Brendan,
Thank you for your feedback ! We are glad that you are happy with the resolution provided by CAROL :)
Happy Training!
GAF Team
Doesn't work
I bought it and assembled it - it promises a lot but the tablet powered up just once, before dying, and after several hours of troubleshooting I still can't get it to work.
All of the vendors manuals, guides and support only apply to version 2.0.
Hi Brendan,
We are sorry to hear that your tablet isn't working. We will do our best to help you troubleshoot and get it to work. We can see that a member of our warranty team is already handling your warranty concern, rest assured that we'll do our best to help.
Thank you for your patience and we apologize for any inconvenience caused.
Kind regards,
GAF Team
State of the art - say no more
The CAROL AI-Powered Exercise Bike performs to spec and is exceptionally well made. Using the packaging I was able to assemble the bike in about 1 hour. I'm very satisfied with the results so far.
Hi Graemm,
We're glad to hear that you're satisfied with the CAROL AI-Powered Exercise Bike! We strive to make our products of the highest quality and it's great to hear that it was easy to assemble. Thanks for your review!
We look forward to seeing you again soon!
GAF Team
The Carol AI Bike
I did my research on exercise bikes and believe this one is the way to go.
I'm impressed with the construction and finish quality of the Carol.
The time required for the workout fits extremely well into my busy schedule, taking less than 9 minutes, but have the option for longer and more challenging rides if I wish.
Hi Graeme,
Thank you for leaving your review with us. We are so glad that you are enjoying the CAROL bike and that it fits into your busy schedule.
Kind regards,
GAF Team
Great service
Recommend this product and great service in delivering within 1 week from my order and keeping me updated throughout the process. Have only had the bike for 2 weeks but so far has been amazing!